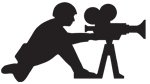 The Montana-based film crew Toy Soldier Productions has released the trailer for its second full-length ski and snowboard film, Set Your Sights. The show and following tour will kick off at the Emerson Cultural Center in Bozeman, Montana on September 1, 2011.
Toy Soldier Productions spent the 2010/2011 winter exploring the Northwestern United States with some of the best up-and-coming talent in the ski and snowboard world. Each found themselves growing into their style, their terrain, and a mindset laid down with the snowfall. Though differing in their aims, they've found themselves on a similar path, brought together by the winter and her storms. Set Your Sights chronicles this journey.
While mostly shot in Montana, the crew also filmed in Utah, California, Washington, South Dakota, Alaska, Wyoming and Whistler, B.C. Set Your Sights features Shay Lee, Karl Fostvedt, Sandy Boville, Finn Anderson, Dash Kamp, Luke Tanaka, Mack Jones, Pat Cowan, Brock Paddock, Josh Anderson, Cody Perin, Zak Steele, Austin Torvinen, Noah Wallace, Jake Doan, Sam Hurst, David Steele, and friends.
"Set Your Sights" Official Trailer from Toy Soldier Productions on Vimeo.
Toy Soldier is extremely grateful for the support of our sponsors: ON3P Skis, Phar North and Rime Knits. For more information, including tour dates, please visit toysoldierproductions.com or facebook.com/toysoldierproductions.