Scotts Valley, CA, October 10, 2008— Sessions is pleased to introduce Matt Walker as part of the Sessions Ski Team. This Aspen, Colorado native had his very first big win at age 18, with the AM competition called Young Gun. It was telling that he was destined for greatness.... Following that win, he's gone on to win the Kick Aspen Big Air in '07, as well as taking 5th place in both the U..S Open Slopestyle. and the Nippon Open slope over in Japan; while his main competitive accomplishment was in winning the '08 Aspen Open Slopestyle.
"Great choice guys, couldn't have picked a better guy!" - Doug Bishop, Newschoolers.com
Aside from Matt's ski slope success, he's also made some room for a few film accomplishments. In the past two years he's been filming with Poorboyz; Yeah Dude in '07 and now he's also got a segment in Reasons coming out this year.
Keep an eye out for Matt this coming winter as he represents Sessions throughout the U.S. and Europe. As you'll see, he'll be a force to be reckoned with this Winter!
"I am STOKED to be on the Sessions' Ski Team and to have another epic, fun, healthy winter!" – Matt Walker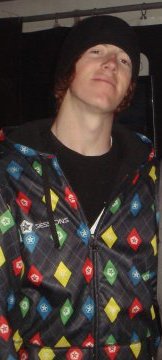 To check out some ads and pictures that Matt's got published this fall - click here: http://www.walkerinnovations.com/Matt/
ABOUT SESSIONS:
Founded in 1983, Sessions is a leading ski, snow, and action sports company that designs, merchandises, sources, and distributes high performance outwear, accessories and apparel for the core, youth-driven sports segment. Sessions was the first snow company to incorporate Gore-Tex fabrics and Recco avalanche reflectors into their products. Today, Sessions has placed itself at the cutting edge of the music, snow and skateboard culture. Sessions is one of the last remaining independently owned brands.
More about Sessions at http://www.sessions.com