A few weeks ago, our friends at Sessions hooked you up with the chance to win a Sessions/Newschoolers Collab Jacket. The rules were simple. All you had to do was head on over to Sessions' Facebook fan page, click Like, and write 'I love NEWSCHOOLERS!' on their wall to be entered into a raffle to win the jacket.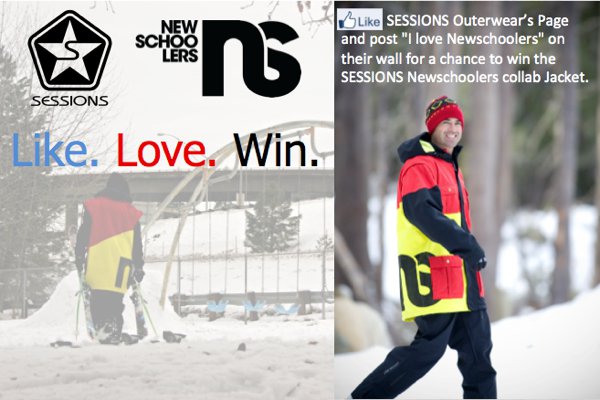 A week after the contest began, Sessions offered another free jacket in the event that 1,000 people participated in the contest, but since the 1,000 mark wasn't reached (thanks to the whopping 780 people who did enter though!), only one jacket is being given away.
So without further ado, here's a look at who the winner of Like, Love, Win Contest, who's scored himself a free Sessions/Newschoolers Collab Jacket...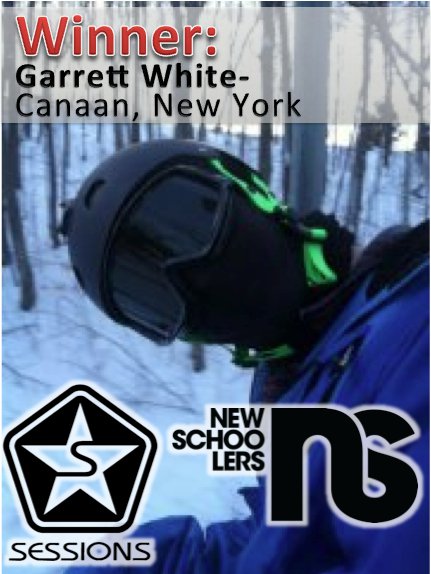 Congratulations to Garrett White from Canaan, New York! We look forward to seeing you rock the jacket!
On behalf of everyone at Sessions and Newschoolers, thanks to everyone who participated in this contest, and be sure to check out the Sessions/Newschoolers Collab Jacket in stores this Fall, which will be available in not just one, but two colorways!