Session five sadly has come to an end.  However, Camp is still cracking for 2 more sessions of action.  Session five was tons of fun and action packed.  With a bit smaller group of skiers coaches and campers teamed up in groups for super sessions on all the features.  Red Bull dropped off three new features to shred including, a swing set rainbow box, dance dance butter box and, a sick wall ride.  A 20ft. Coregated tube was also added to the area to add some additional excitement.  The weather has been epic on the glacier, Sunny every single day for the last month and forecast are showing sun for quite some time to come.  Popular features of the session included the giant 70ft step over and your choice of urban style rails to side by side transfer box.  Below are shots giving you some insight on what went down.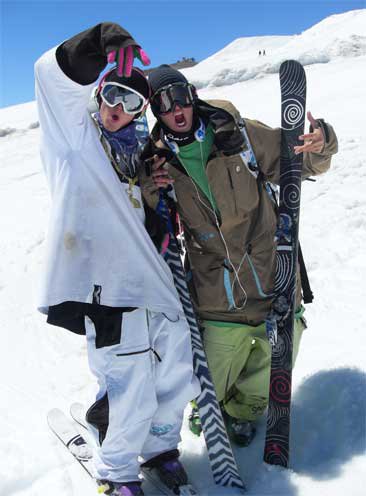 Witt and Goblin Chilling.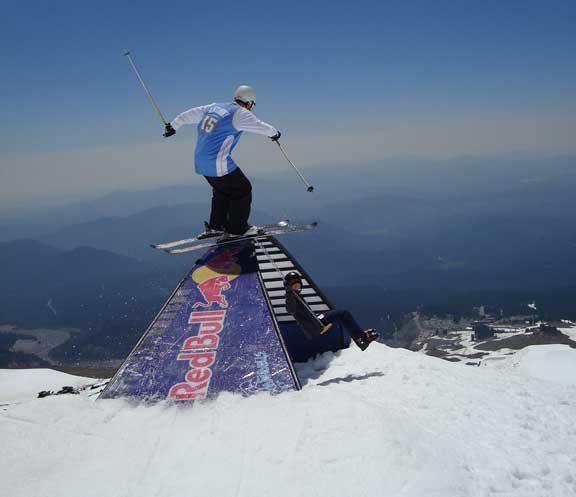 Three campers at a time can enjoy the RedBull Rainbow Swing set box.  I can't tell who is having more fun the camper on the box or the one on the swing.  Side note: Swing jump distance record is 10ft.

This Camper was busted trying to skip out on his outstanding digger dog tab.  He was burried until the $100 tab was paid in full.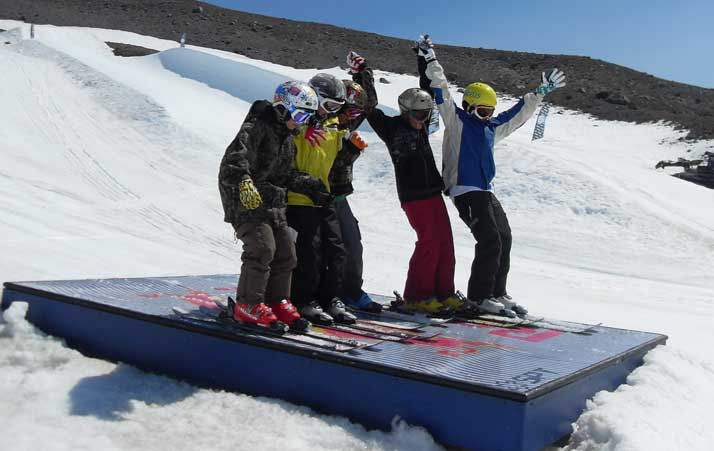 DDR doesn't have anything on this RedBull dance floor.  Hornbeck has been seen laying down some dirty two steppin on this bad boy.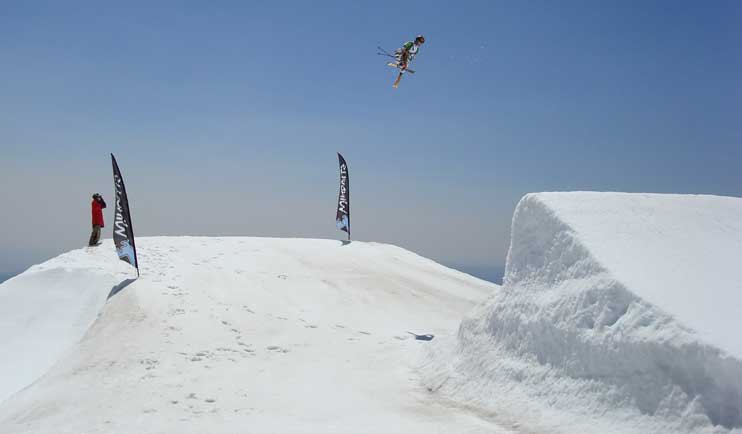 Camper going huge on the 70ft step up/over, whatever you want to call it your choice.  Sick shot!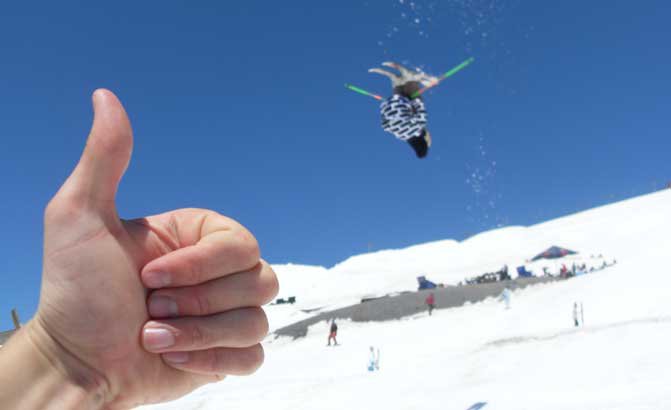 This camper receives the seal of approval thumbs up from coach Tom Wallisch. Damn thats a big hand you know what they say about that.....He must wear big gloves.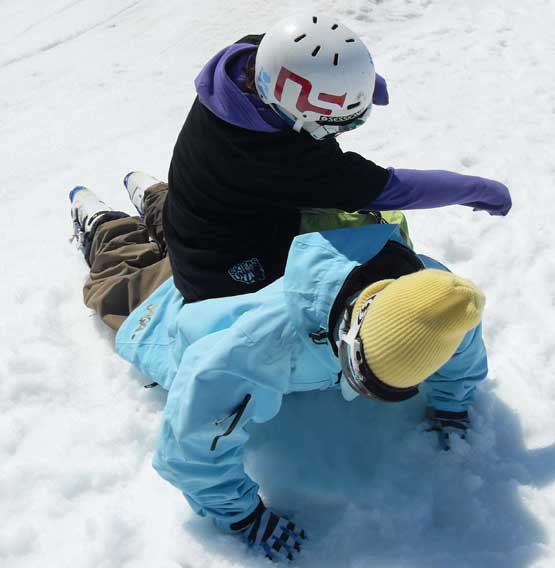 Camper Lauren just did a butter 540 and forces Head Coach Austin Stevens to hold up his end of the bet, set of 10 push ups. Obviously not a big deal!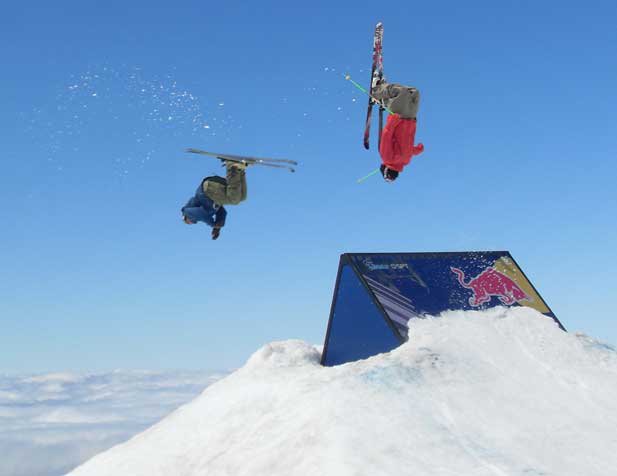 Silva and Symms do some duo back flips off the new RedBull wallride.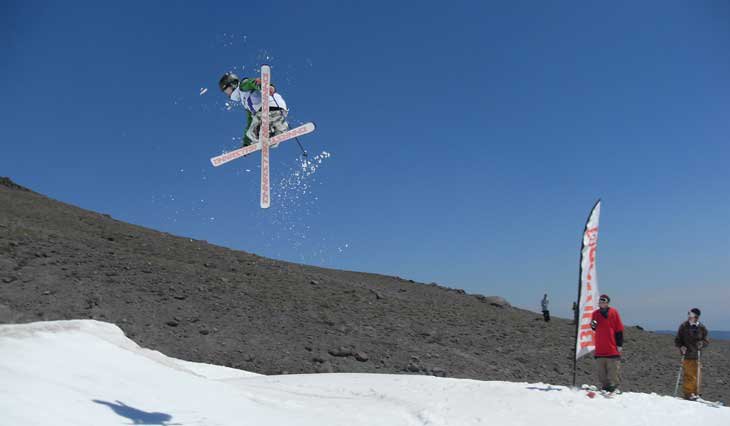 Camper reaching back for some blunt action.

Some on hill regulation by Counselor Payton Parneg.  My advice is keep them cabins clean.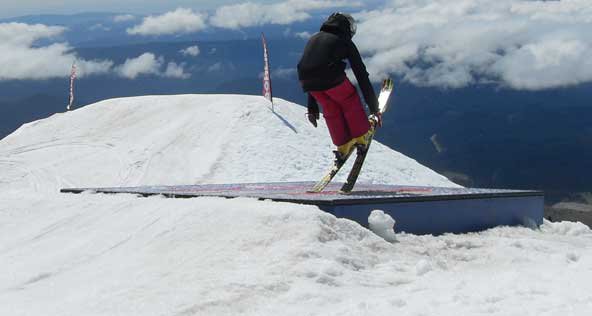 This camper is about ready to break his skis with this radiculous tail press.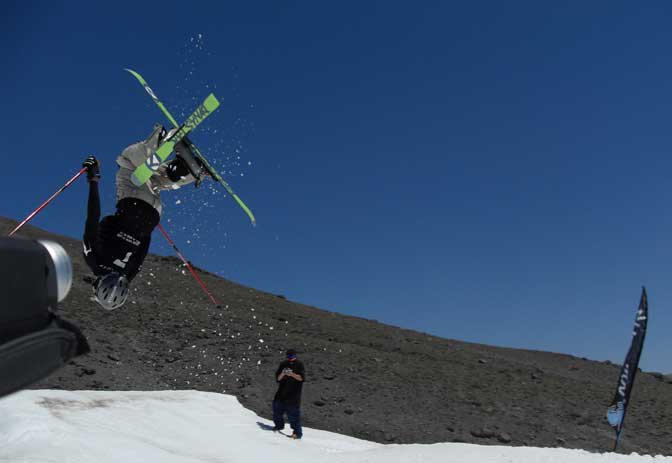 A sweet backflip iron cross during the Old School trick huck.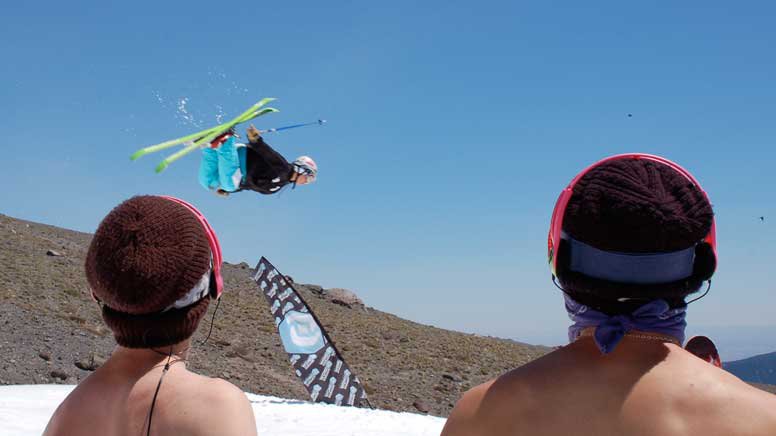 Yet another epic shot from the old school comp.
That wraps up session 5 boys and girls.  As earlier stated still two sessions of fun left at windells.  Hope to see you here.