It?s almost the end of June and that means that Session 2 has just finished up at Windells Snowboard Camp. The first month of summer has been flying by, as every day has been packed full with fun activities on and off the hill. The Nike 6.0 Team hosted Session 2, and with all of the park laps, skating, and Zombie Dodgeball the riders were taking part in, it was hard to tell who was having the most fun: Mason Aguirre, Sage Kotsenburg, Greg Bretz, Matt Ladley, and Ellery Hollingsworth, or all of the campers they were hanging out with!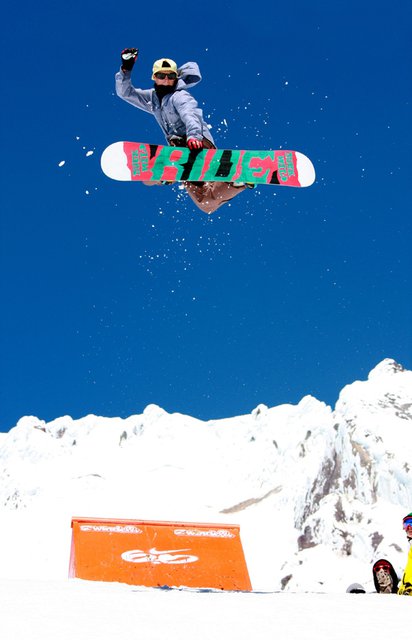 Matt Ladley doing a man?s method.
For a small taste of summer snowboard camp fun, here are the top six moments from Session 2:
- The Nike crew hosted the first ever Windells Got Talent activity, where campers displayed a host of interesting skills. The youth of today is definitely multi-talented. the Nike 6.0 Team channeled Simon Cowell and Randy Jackson, judging acts that ranged from a devil stick performance, to pseudo-choreographed 80?s dancing, celebrity impressions, and finally, a brother and sister who did a dance and then poured soda on each other?s faces.
- The Capita Team came to camp, where they hung out with campers, participated in the chocolate milk race, signed autographs, and told everyone about their new team movie, Defenders of Awesome.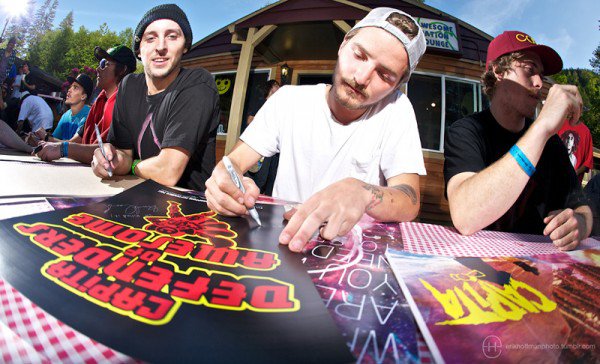 The Capita Team narrowly avoided getting carpal tunnel from all of the autographs they signed for campers while promoting their new team movie, Defenders of Awesome. (l to r) Scotty Stevens, Cale Zima, and Brandon Cocard. P: Erik Hoffman
- Sage Kotsenburg held Sage-a-palooza with the campers, which included a multitude of birthday presents, cans of frosting, and prizes from Nike 6.0. Campers presented gifts to Sage, one of the best being a sock puppet that proclaimed he was the Sage?s #1 fan.
- Niko Cioffi and the Gremlinz were running around camp, too, and created a brand new, awesome camp activity: Capture the Schwag. Later in the week, Dakota Whitaker hit the on-campus air bag on a snowskate. Twice. This was the first time in recorded history this has ever happened.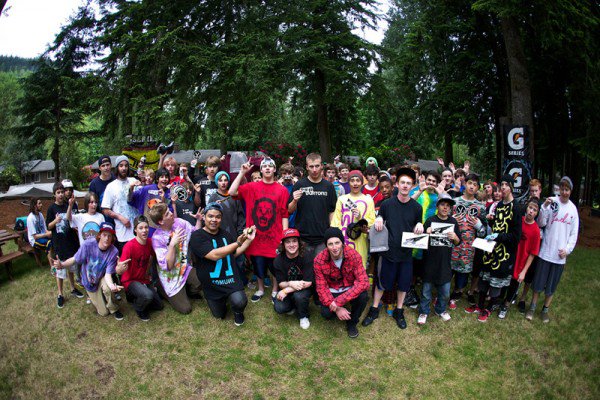 Niko Cioffi created and patented Gremlinz Capture the Schwag while at camp. As the Gremlinz would say, ?everyone synced up and sanctioned tons of schwag.?
- Nike 6.0 took over the Windells park. Mason, Greg, and Matt were lapping the tow ropes, Ellery was shredding with campers, and Sage Kotsenburg somehow lost his shirt, but was able to continue boarding. Nike stoked out the campers by bringing Snapsportz (http://www.snapsportz.com/) on hill and in the skatepark to get tons of photos of everyone having a blast and learning new tricks.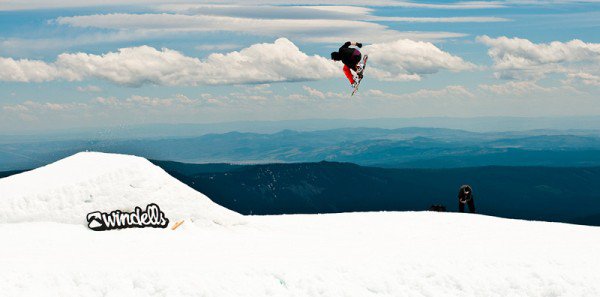 Greg Bretz has great grabs.
- The Voleurz Team trekked to camp from Canada, too! Joe Schuster, Jake Black, Simon D?Artois, and Patrick King showed their 2011 Intersection winning video (http://vimeo.com/22721556) and along with a group of excited campers, debunked the ?don?t eat Pop Rocks and drink soda? myth.
Session 2 over and out?there?s still time to register for Session 7 in August, so head over to the dates and registration page for more info!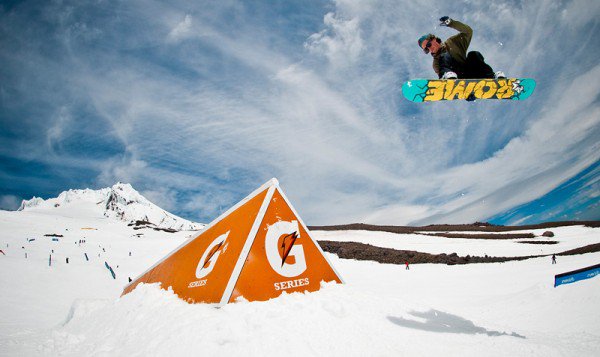 Derrek Lever grabs some fresh melon off the Gatorade feature. 5050 front three melon.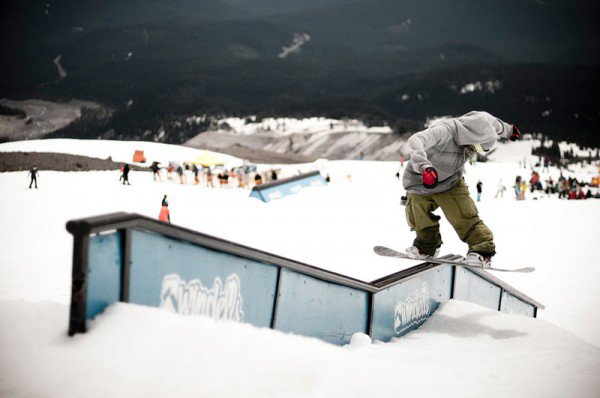 That?s a really proper backlip. Luke Haddock.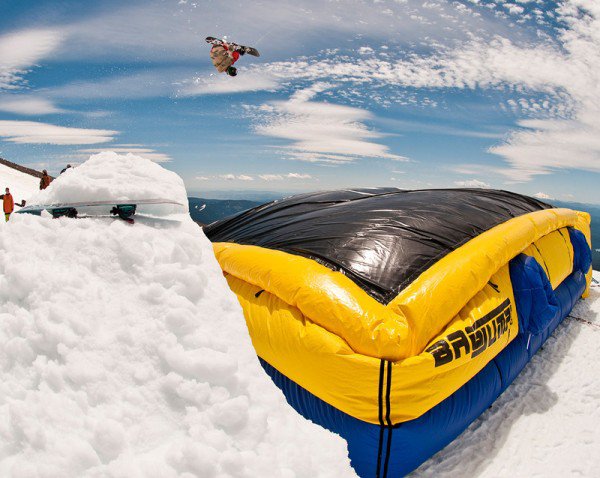 The inflating of the bag jump each year is a definite sign that summer is here at Mount Hood.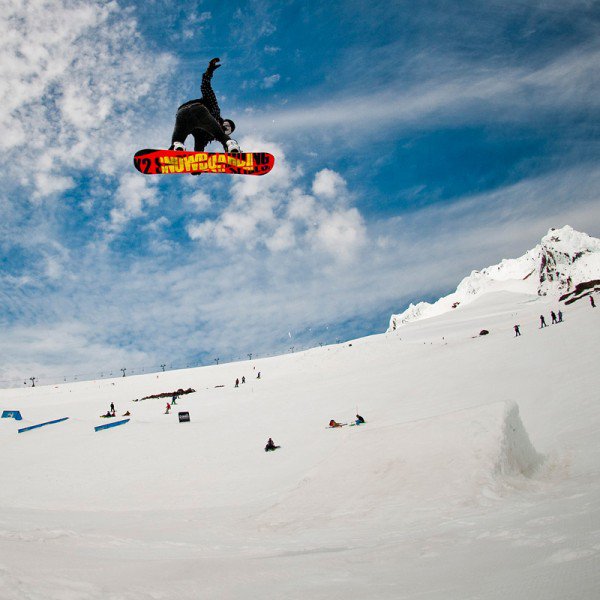 Mason Aguirre. We think he is doing a cab five mute. Regardless, looks like fun!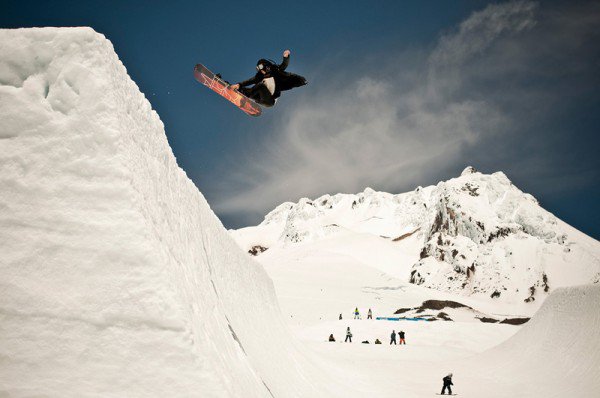 Del Mar means ?from the sea? in Spanish. Brendan Gerard is from Lake Tahoe. The two come together for a second in the halfpipe, in what could be called a Del Tahoe indy.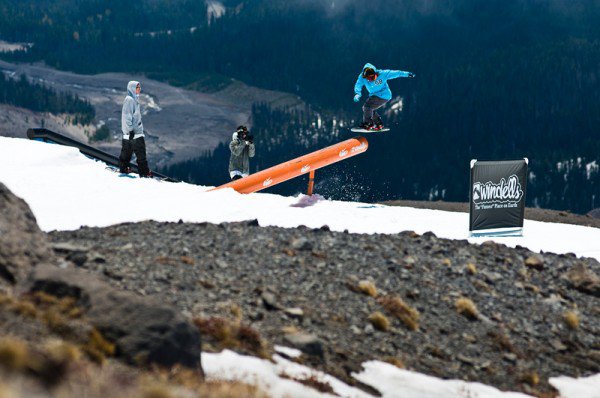 Niko Cioffi back one off the pole jam.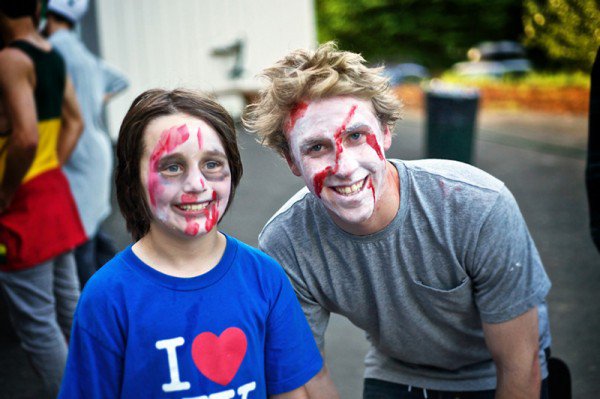 At Windells, the zombies always win during Zombie Dodgeball. No matter how many times campers hear this, some still choose to play on the human side. Sage Kotsenburg and camper Sebastian work the odds and join the zombie ranks for a game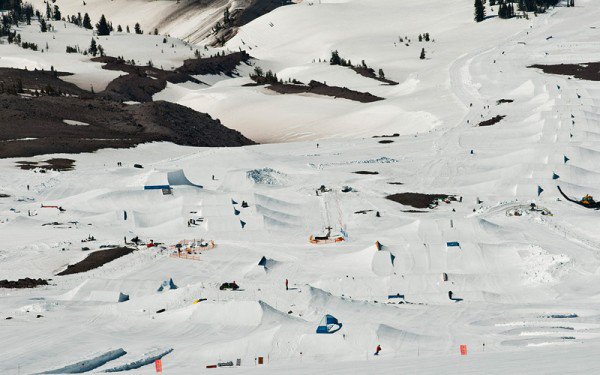 A Session 2 view of the park, filled with jumps, rails, and boxes. Tucked in the right corner is the snake run, a favorite feature of everyone this summer.
 
 
 
 
 
Windells - BMX. Skiing. Skateboarding. Snowboarding.