Session two of Windell's was highlighted by the appearance
of a number of guest pros at camp. Tanner Hall, C.R. Johnson and Sammy Carlson
were present all week in the Windell's lane followed up by Callum Pettit, Sean
Field, John Spriggs and Chris Turpin cruising around by the end of the week.
Tanner Hall was busy all week checking out the enormous Red
Bull hip which he and The Massive crew will be shooting on in the coming days.
The jump line began with a huge 70-foot step-down with a
lofty 20-foot high cheese wedge. To the left is the option of the perfectly cut
pipe or a set of 2 down rails. The lower lane is littered with rails and jumps
which campers sessioned hard all week.
Funtivities on-hill were endless as head ski coach Austin
Stevens was all about handing out some splendid prizes to the winners of daily
ludicrous contests which included a best-knoll/butter trick, long-distance
jump, best old-school trick and the Tom Wallisch follow-the-leader rail jam.
The final day of the session wrapped up with a rodeo clinic
taught by coaches Mike Hornbeck, Tom Wallisch and Tyler Barnes. An abundance of
campers gathered above the first jump and awaited instruction. Mike, Tom and
Tyler commenced the clinic by each throwing flawless rodeo 5's as a
demonstration and after that the session was on. Nearly ever camper involved
learned a new trick, many of them stomping their first rodeos.
All and all the session was a great success and
everyone had fun.  Below are pictures
that tell the tale of Session 2 Windells Summer 08.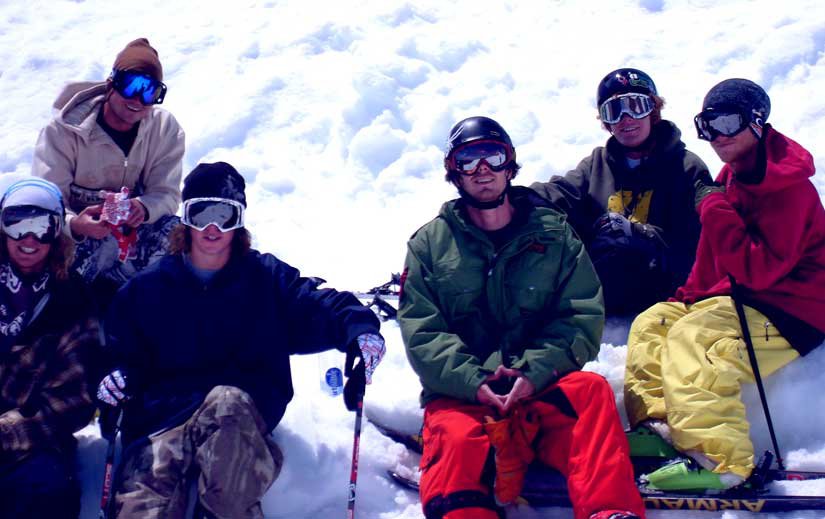 Tanner, Sammy, CR, Spriggs, Iberg, Field Chilling after a long day of jibbing.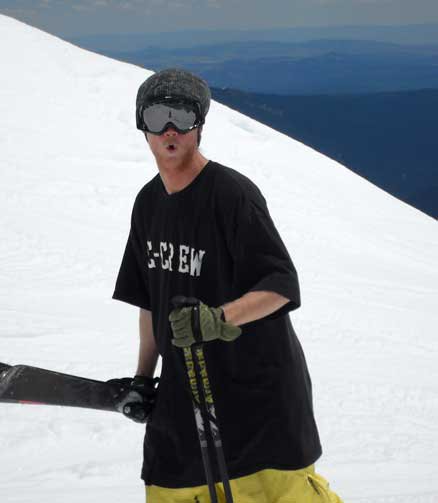 Tanner Sneaking in one last hit.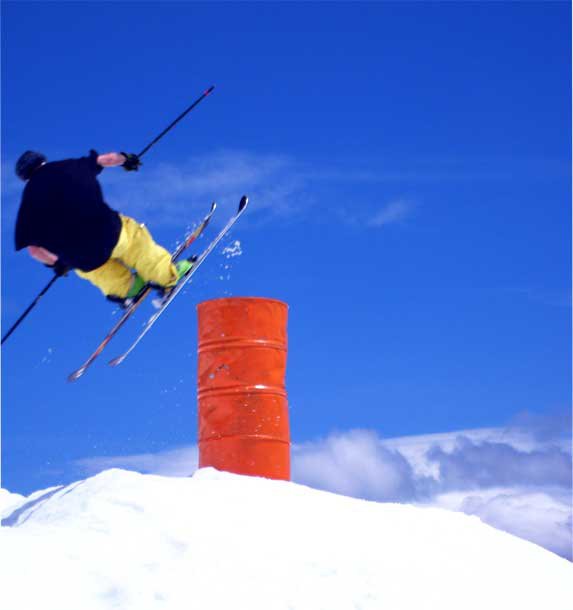 Tanner Cork 3 tip bonk on a extremely fun barrel jib.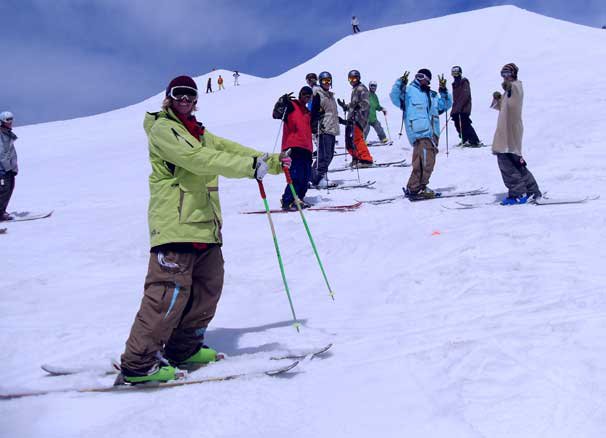 Collins, Hornbeck, Wallisch and, Barnes and campers getting ready to get involved in some jumps.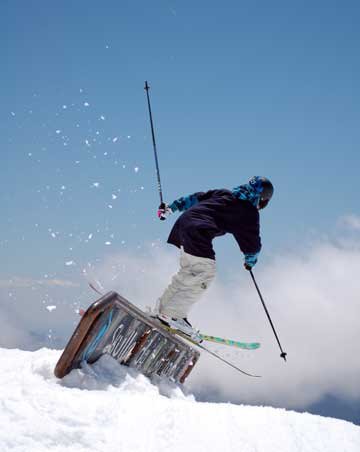 Camper sizing up a 450 on the Skull Candy slant rail.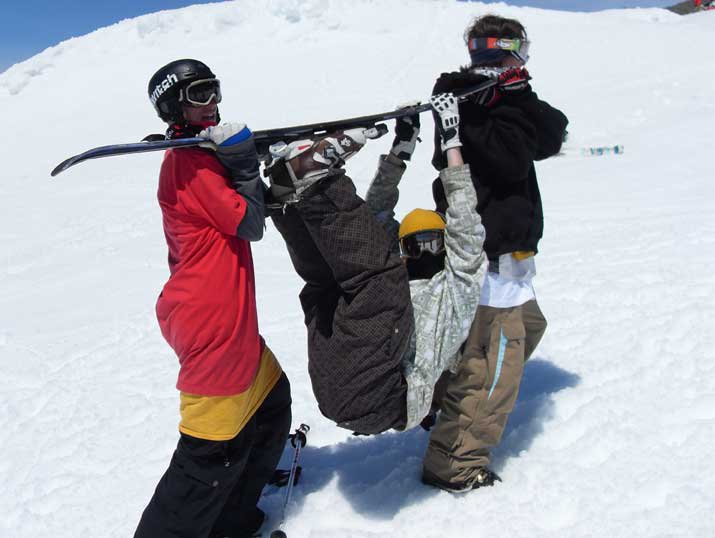 Durtschi and Martini carrying Moxham up after a long day of antics.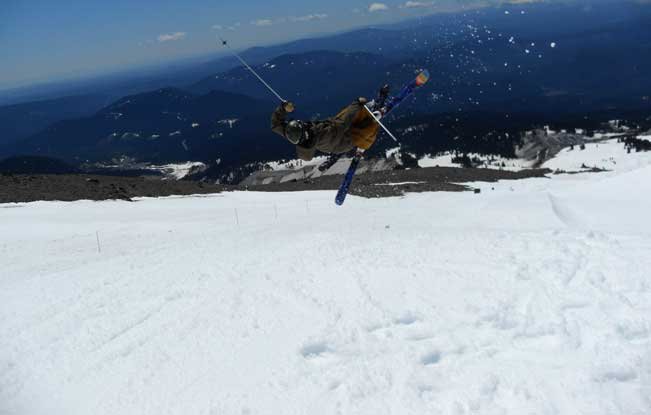 Danner doing a redonculous nose butter cork seven.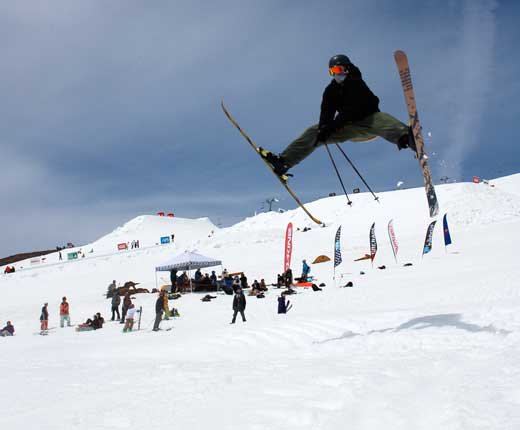 Wiley Chubb gigantic Cosack.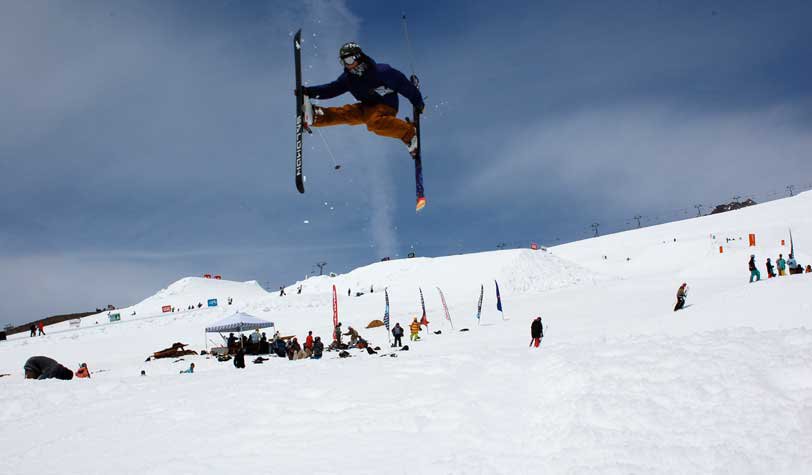 English Muffin anyone?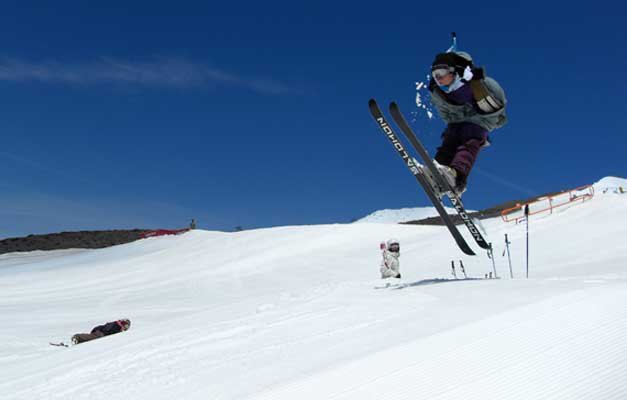 Camper Taylor repping his scarf hard in the gelande distance jump. ps:its flapping in the wind.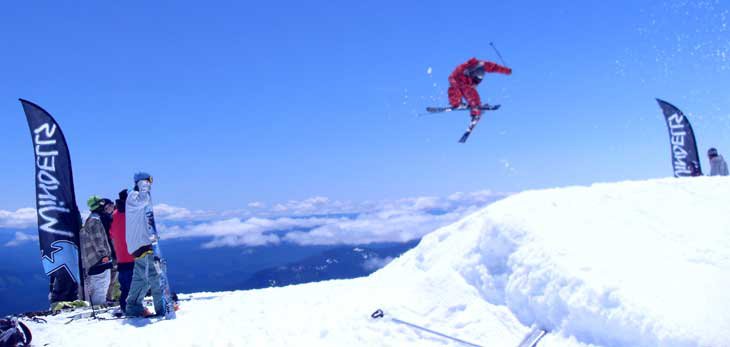 Camper during the big air doing a extremely progressive grab, does it have a name, someone should name it.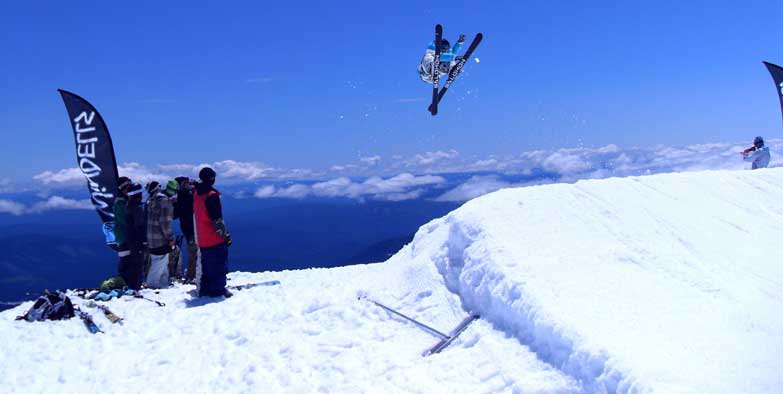 Scott Riggins taking the big air and free pair of Armada T-Hall Pro models.  Scott learned this rodeo five a half hour before the big air at the rodeo clinic put on by all of the coaches.
Big Cat John Spriggs boosting a huge flat spin in the Windells pipe.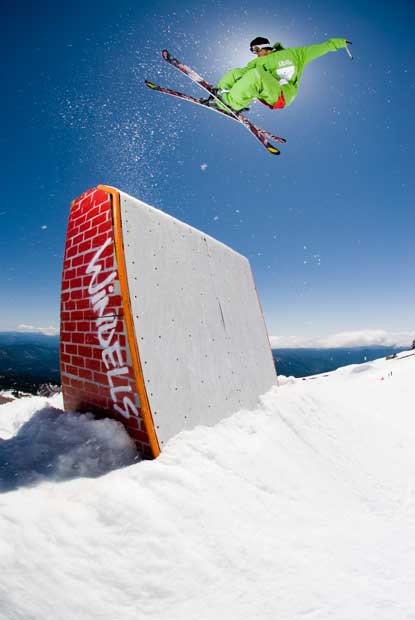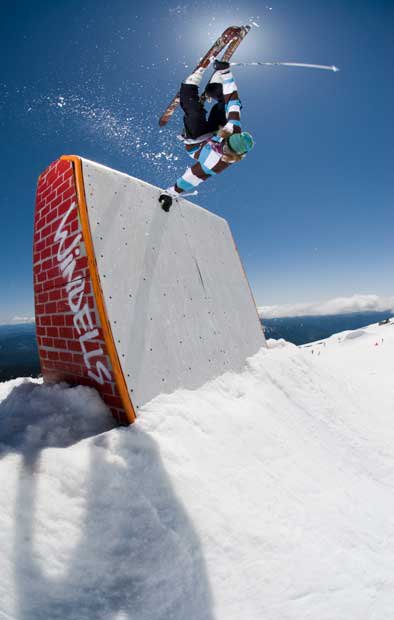 Spriggs and Lesh hitting The Wall literally.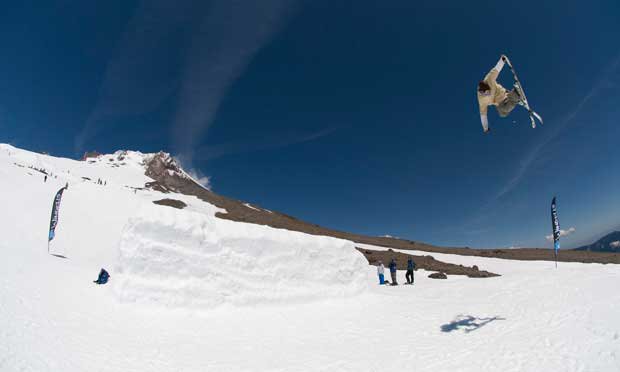 Mr. Wallisch Blizunt, rotation uncertain probably a right seven.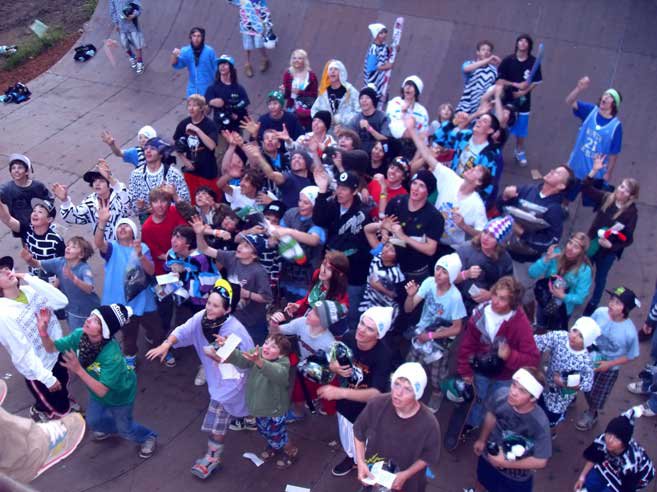 Grab them free goods campers.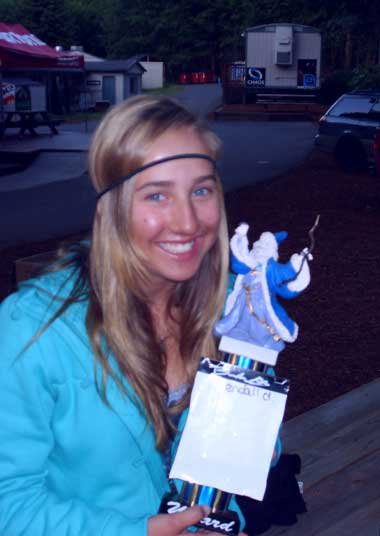 Kendal wins the right to ad her name to the Wizard.  She performed various rotations from 360 all the way to 1080.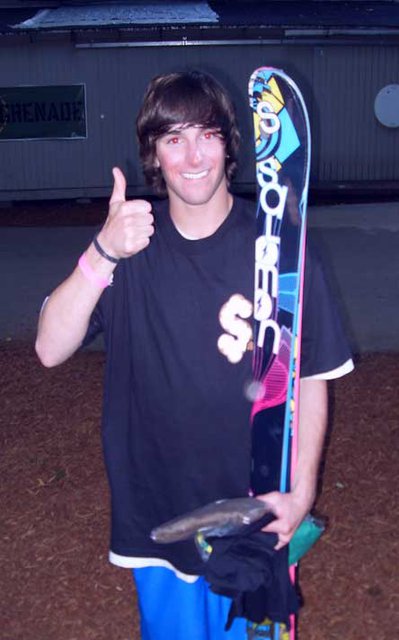 Trace Page the lucky recipient of these Salomon Suspects.
Thanks to all campers and coaches this session was one hech of a good time.