All Photos Provided by: Anna Borgman, James Snowbarger, Tom Wallisch, Sean Harkins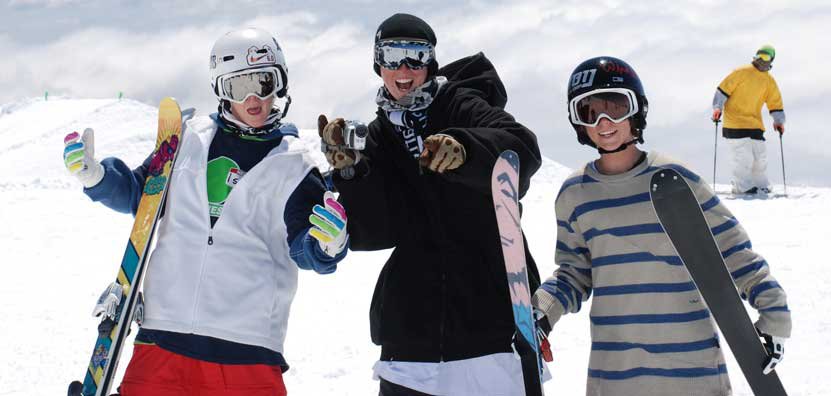 With Grins ear to ear on both campers and coaches Summer session 1 of Windells Kicks off.  Session 1 featured a ton of activities and antics for campers to participate in.  On lookers were stunned during the 50-50 box slide to aerial trick as Brandon Link racer tucked to nollie front flipped off the end of the box.  As the session moved on coaches felt like it was time to have a Old-School trick throw down.  There were more cosacks, daffys and, backflips than you could shake a Joystick at.  Kjell Ellefson took the cake with his mule kick helicopter to cosack combo, one word somes to mind SAVAGE.  Collin Collins was caught eating his words along with a mouthful of snow as he challenged his campers to a snowball accuracy contest.  His campers proved to have the marksmanship of William Tell as they earned the prize of pelting their coach with snowballs.  Below are pictures that tell the Saga(outerwear.com) of session 1.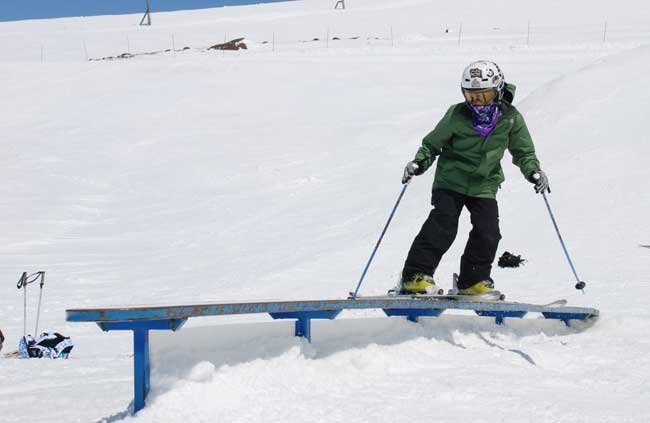 Camper Greasin' the Flat box with effortless style
Coach Collin Collins laying down a Dirty switch 5 dub japan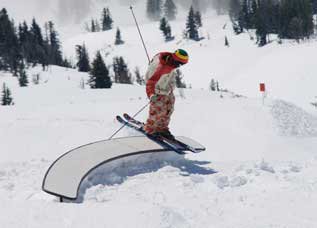 Camper Patrick Tolton getting nosey on the C-box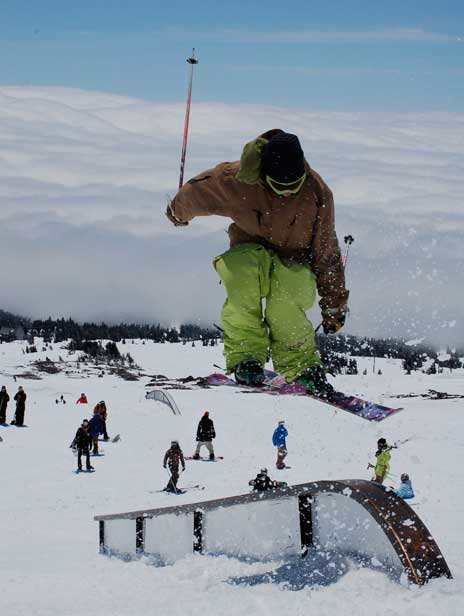 Coach Witt Foster  styling a lip 270 on a fun down rail.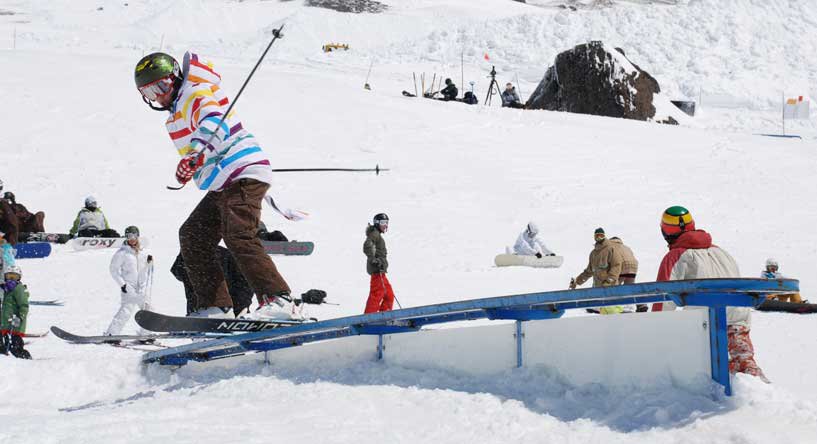 Camper Winding up for a 270 off the end of this bad boy.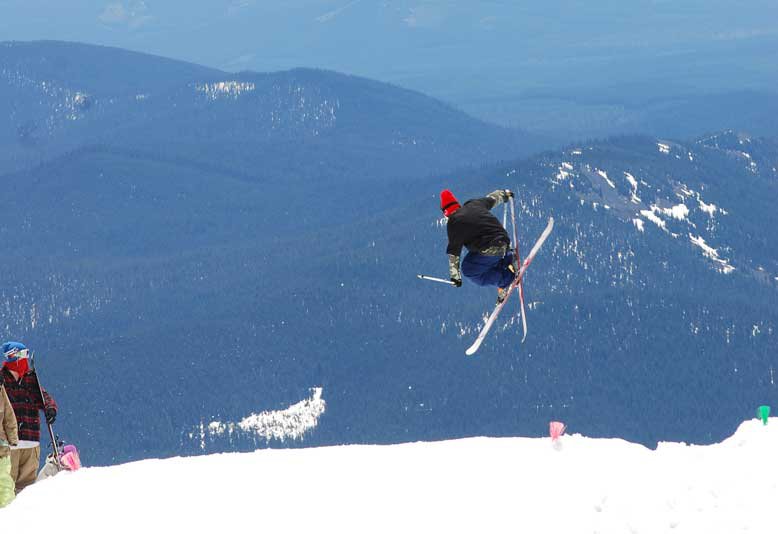 Coach Mike Hornbeck showing us how to go both ways with a switch right 7 blizunt.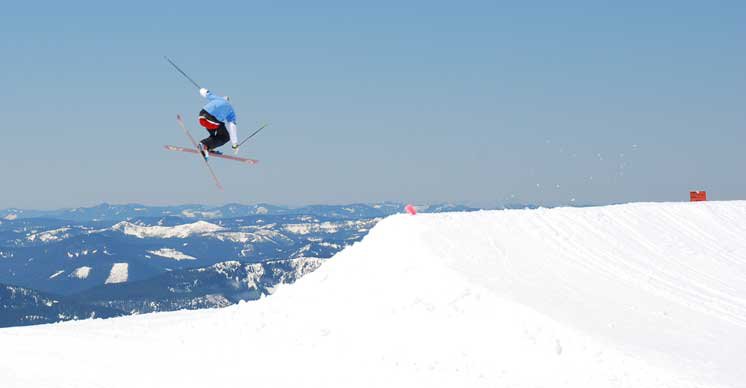 Camper Kjell Ellefson getting a bit corky with his 5.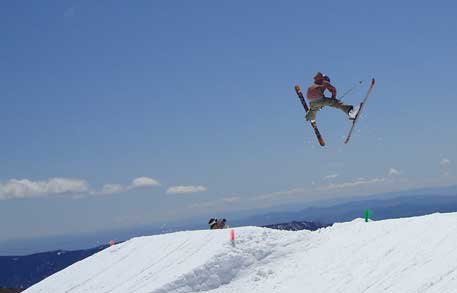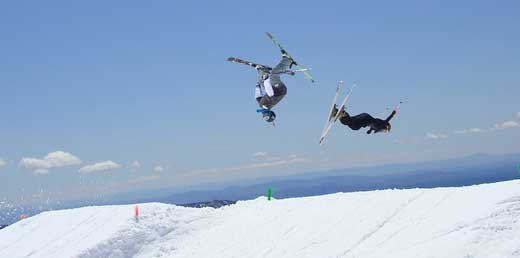 Basically these last two pictures can sum up the Old School trick contest.  Absolutely hilarious tricks were thrown by everyone.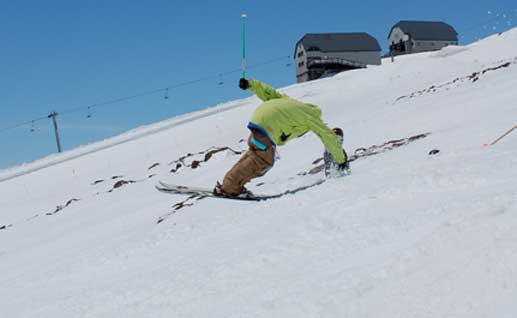 Coach Collin teaches his on looking camper during a butter clinic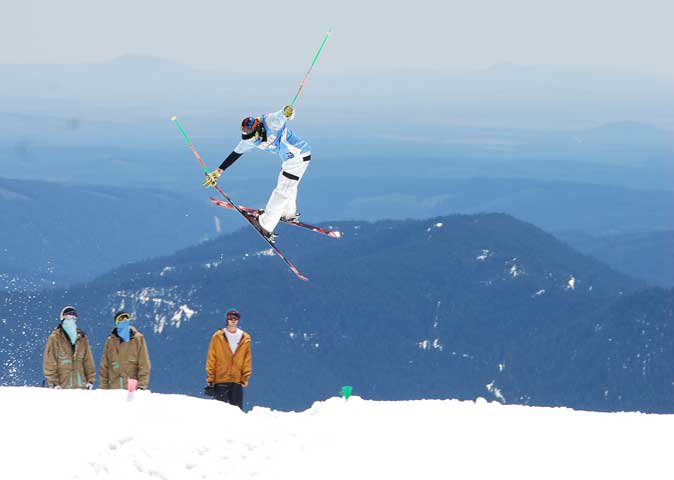 Camper Steve Cox lays down a nice poked on 3 nose during the 360 portion of the styling air contest.
Camper Jeremy Brown eyeing up a switch up on the rainbow box.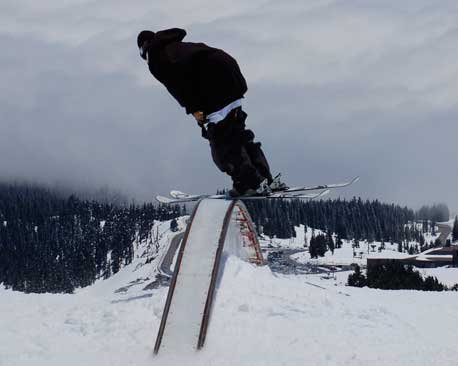 Coach Tom Wallisch pressing the rainbow during a late day session.  Side Note: Immediately after pressing the rainbow he reached into his pocket and pulled out a bag of skittles and tasted the rainbow.  Now thats what I call AFTER BANG.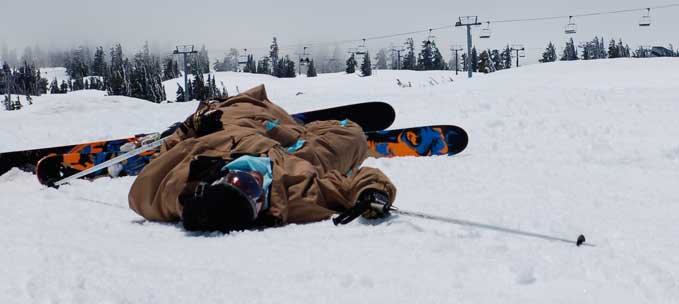 After so many days of riding your legs are in dire need of some rest.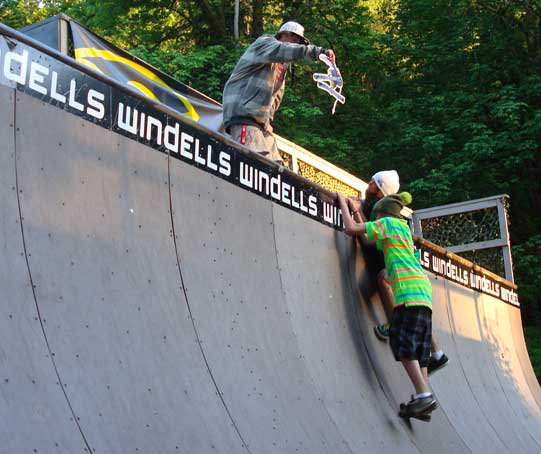 So the product tossing begins as campers scurry up the vert ramp to receive some goods from Tom.  This gives me the perfect opportunity to thank all of our extremely generous sponsors (in no particular order): Line Skis, Armada, Salomon, Amplid, Tecnica, Dalbello, Saga Outerwear, Orage, Smith Optics, Skull Candy, Nike 6.0, RedBull, Chaos, Neff, Joystick, Marker Bindings and last but not least newschoolers.com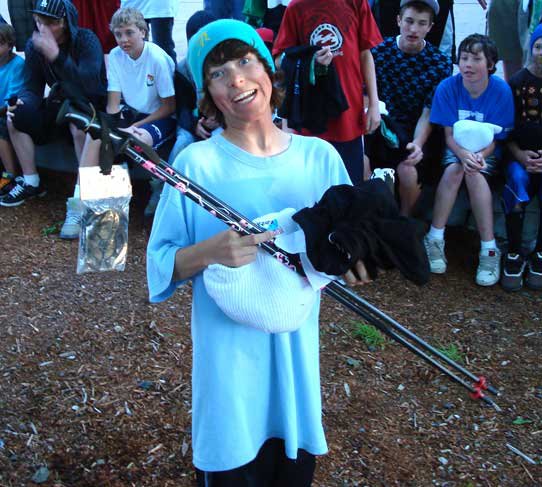 a
Camper Alex "Chuck" Fellows snapping up the Joystick prize pack after stomping his first 9 tail.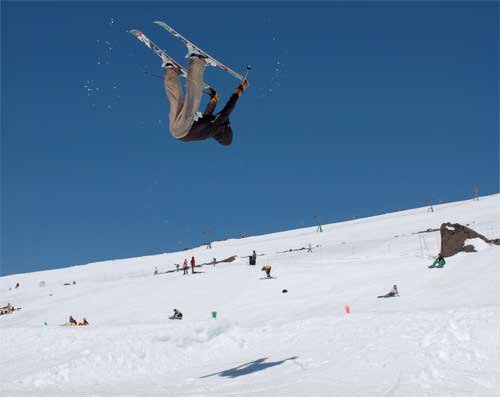 a
This picture above may change the way your brain works.  This is camper Brandon Link doing a backflip dub tip grab.  Absolutely radiculous.  Not only is this trick radiculous it actually spawned us to start a new on going competion dubbed "The Wizards Cup".  The Wizards Cup is as follows the camper with the most Majestic bag of tricks each session gets to add their name to Coveted Wizard Trophy. Forged in the fires of mount doom and cast of pure 24k gold the Wizard Trophy is saught after by many a rider.  The tricks to earn the right to add your name to the list are not necessarily switch 10's or 9's, they just need to be unique and majestic and you must have the biggest bag of unique majestic tricks.  This will be updated each session so keep your eyes peeled for it.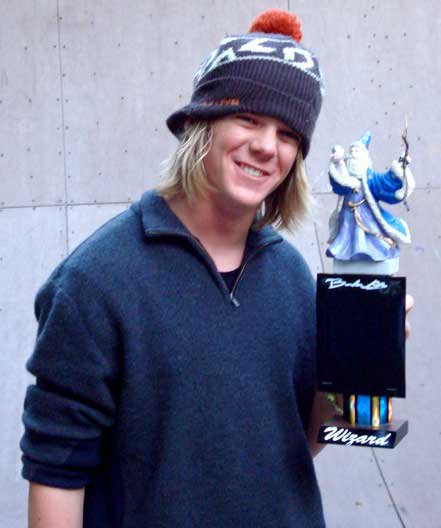 a
Congrats to Brandon Link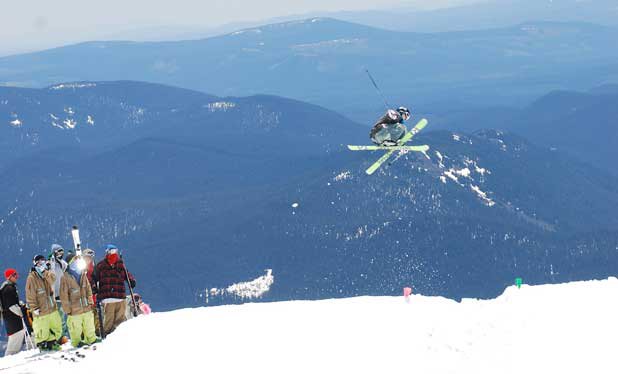 Camper Jim Borchardt rodeo 7 winning the Windells Big Air (Based on best style and trick combination)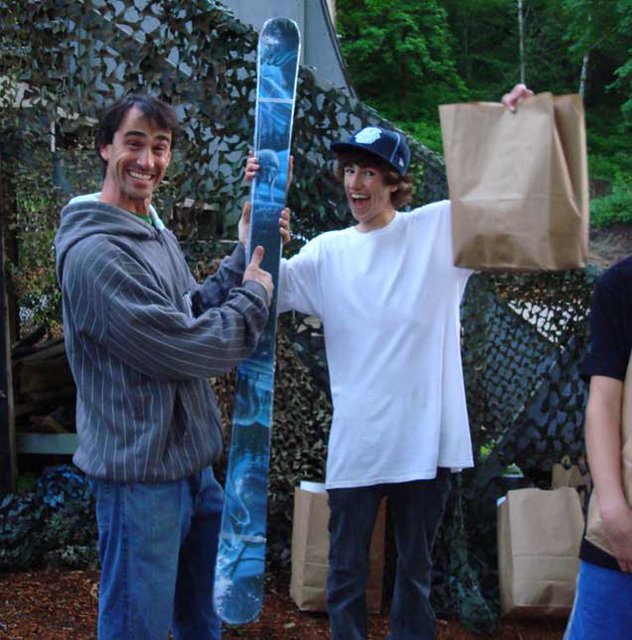 a
Jason Levinthal caught wind of Jims' rodeo 7 and immediately chartered a leer jet to hand deliver Jim his brand new pair of Line Anthems.  If you couldn't tell by the picture they are both ecstatic about the transaction.(Special thanks to Josh and Jason for swing by and hanging out with us)
Thanks Campers for the Awesome week of good times, see you all again next year.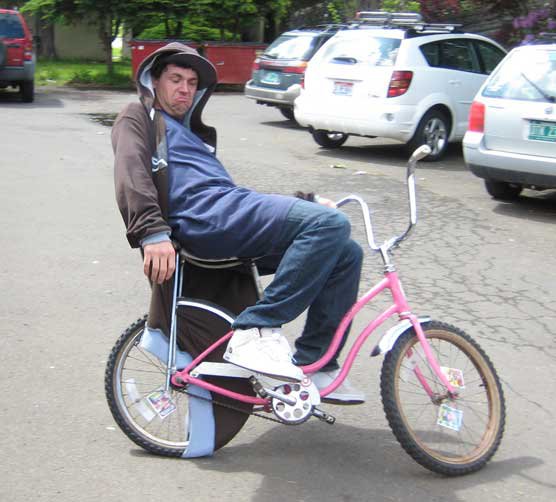 This picture of Hornbeck will pretty much sum up Session 1. ROOFLESS!!