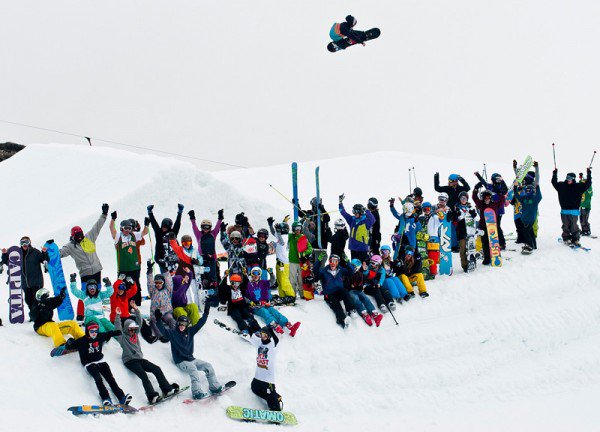 Chris Hagerty came all the way to Hood, via Colorado, to start of his summer shred with this back five stale.
Summer has officially begun at Mount Hood. The jumps are salted, the towropes are turning, and campers are strapping in and learning new tricks. Session 1 just wrapped at Windells and it was a seriously sick start to the season. The mountain is completely white, with over 100 inches of snow more than usual, and the Windells Diggers have crafted one of their best parks ever: two separate jib areas and all of the jumps, hips, and quarters that your summer-shredding heart could desire.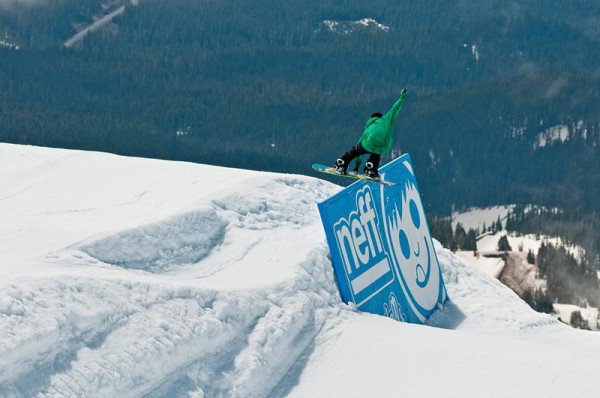 This shot of Derrek Lever?s frontlip is fire. If Derrek could grow a mustache, it?d fiery too. Because he?s a redhead.
The first Windells session was all about good weather, good riding, and good friends with session hosts, Johnny Lazz, Forest Bailey, Nial Romanek, and Will Bateman. The crew lapped all week under sunny skies, hitting more metal than a member of the United Steelworkers Union on an overtime shift. What you would expect to be true about a week at snowboard camp, definitely is: it?s the most fun you can have during the summer months. Beyond the awesomeness of shredding everyday, skating every night, and getting to play tons of on-campus games, here are the top five highlights from Session 1:
- The new street section of the Concrete Jungle was unveiled: curbs, ledges, and a stairset, all thanks to Jamie Weller, Billy Coulon, and crew.
- Forest held a pickle-eating contest for the second year in a row, this time with giant gherkins on strings and blindfolded campers. Winning campers walked away with prizes from Gnu, but the spectators might have had the most fun watching everyone
- What?s better than drinking a smoothie of dinner leftovers made by Johnny Lazz? Watching Johnny drink it, too. Lazz, Forest, Will, and Nial plugged their noses and drank liquefied lasagna with the campers.
- Lazz, Forest, Will, and Nial did a top to bottom run, lapping all of Timberline, through the lengthy Windells park, Public Park, and down to the base of the Magic Mile Lift. (http://vimeo.com/25152522)
- The Neff RV came to camp and gave out free ice cream to all of the campers. Summer camp is the best.
There?s more snow on Mount Hood than there has been in years?they had to dig out the Palmer lift in order to have it run.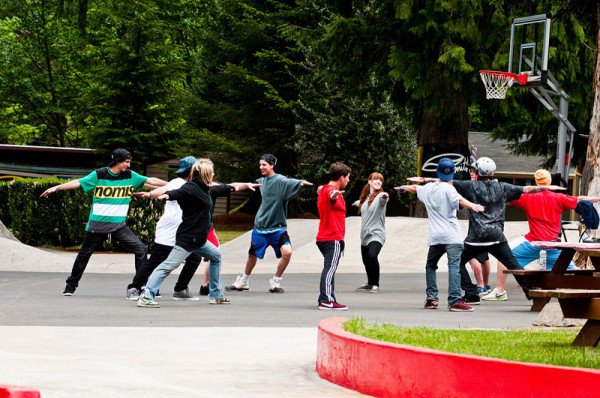 A little yoga is a good way to start the afternoon. Sammy Spiteri and crew striking the warrior pose.
There are new additions to the Concrete Jungle are all over campus, thanks to Jamie Weller, Billy Coulon, Peter Gunn, Nick Early, and crew.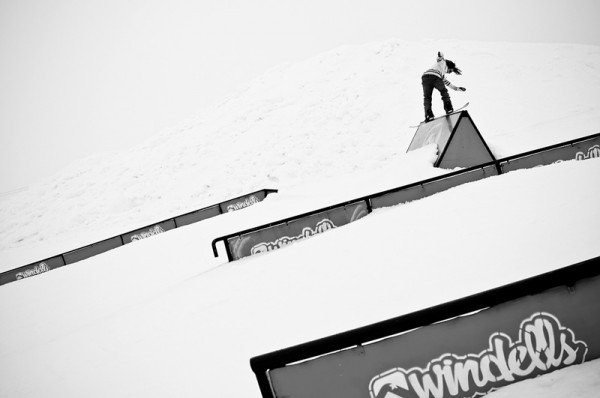 If Forest stalls above the clouds on Timberline and no one is around to see it, do we remember if he back oned on or off?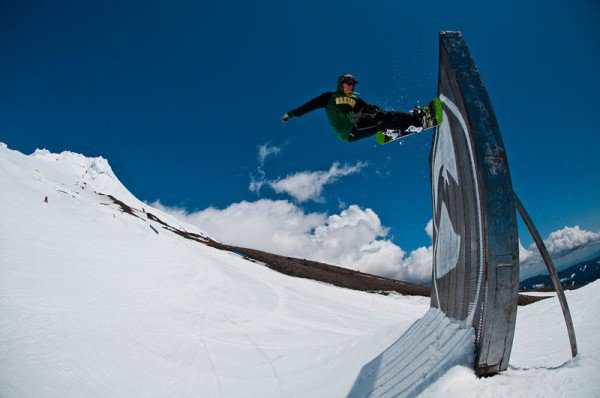 Justin Norman shows his Oregon colors with tail bonk on the wallride.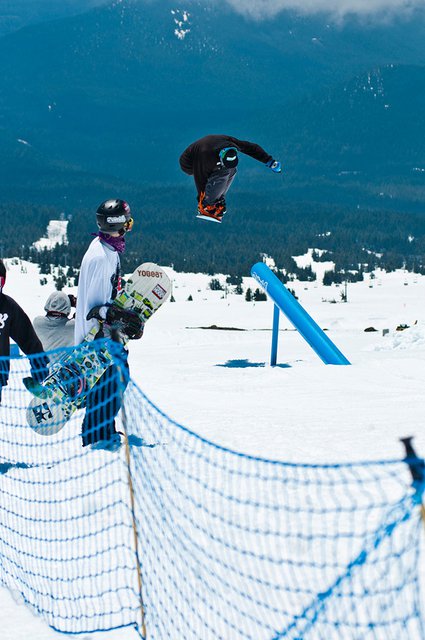 Nial Romanek backside 180 off the pole jam.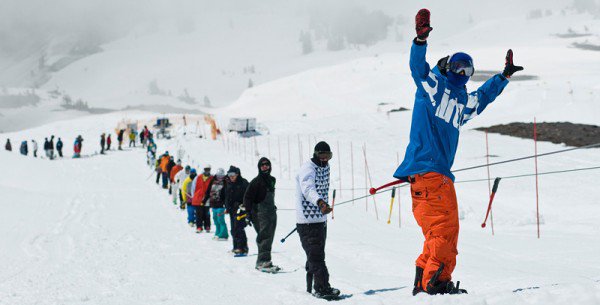 Assistant Head Digger Everest Arnold may not be showing the proper tow rope safety, but he sure is having a good time.
Windells - BMX. Skiing. Skateboarding. Snowboarding.