This one is for the ladies out there: we all know that it is really fun to snowboard, ski and skate with the boys. But, sometimes it's a nice break from the world of dudes to have a ladies night and really girl-out, and that's what the lady campers of Session 1 did. Betty Rides came to camp, popped Thrashin' in the DVD player (if you haven't seen this movie, definitely watch it), and put on the girliest night Windells has ever seen. It was a refreshing break from snowpants and skateboards for a few hours –80's movies, nail painting, girl talk? Yeah, it sounds like the most girly thing in the world, but trust me, when you're outside being one of the boys all the time, this is your perfect mini-break at camp.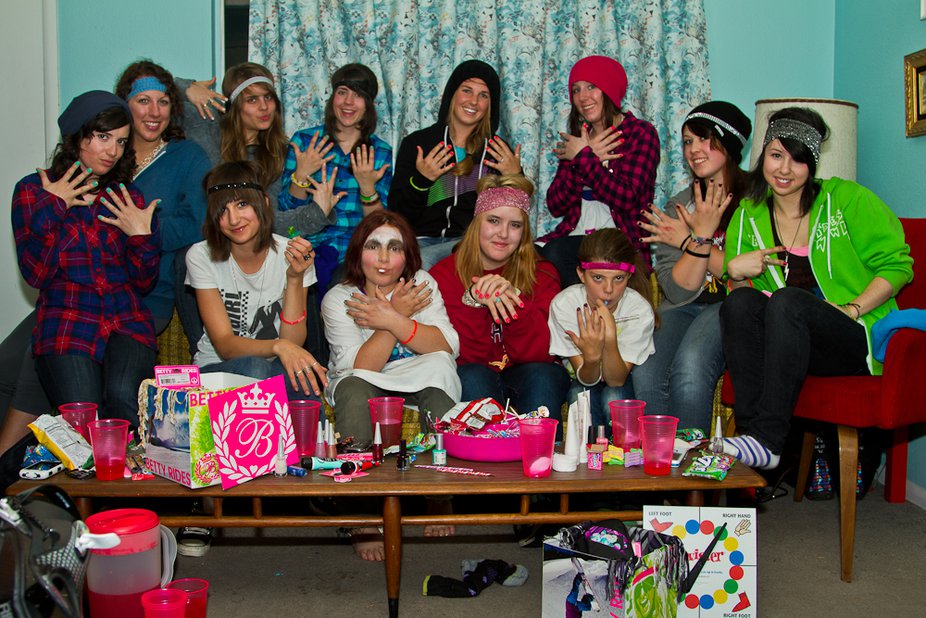 Betty Rides came in with all of the supplies for an awesome ladies night: tons of snacks and candy, so many different colors of nail polish to choose from, sparkly headbands, red kool aid, pink cups, tons of 80's movies and the game of Twister!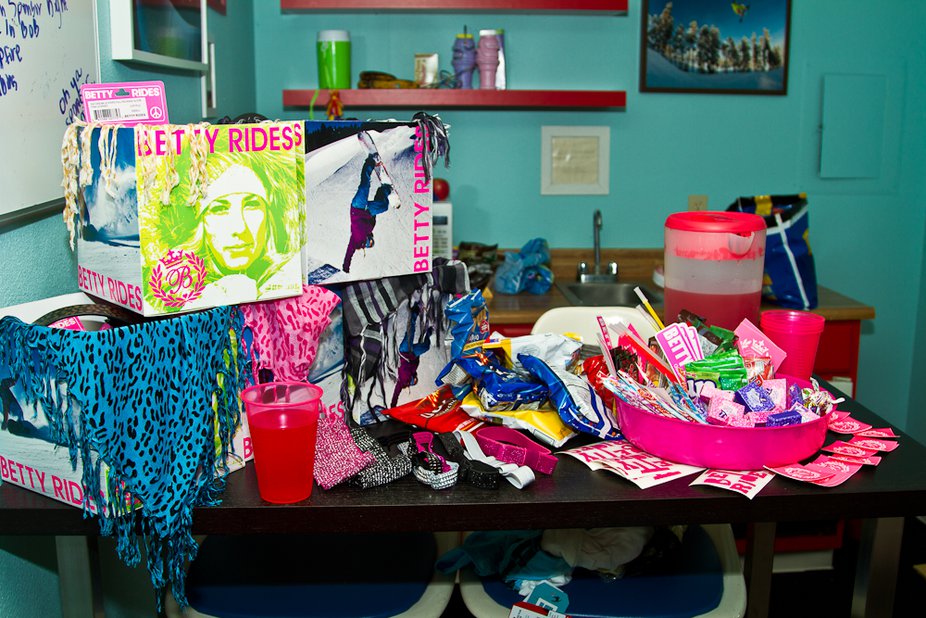 Tons of Betty Rides schwag for campers–each camper got a Betty Rides gift box!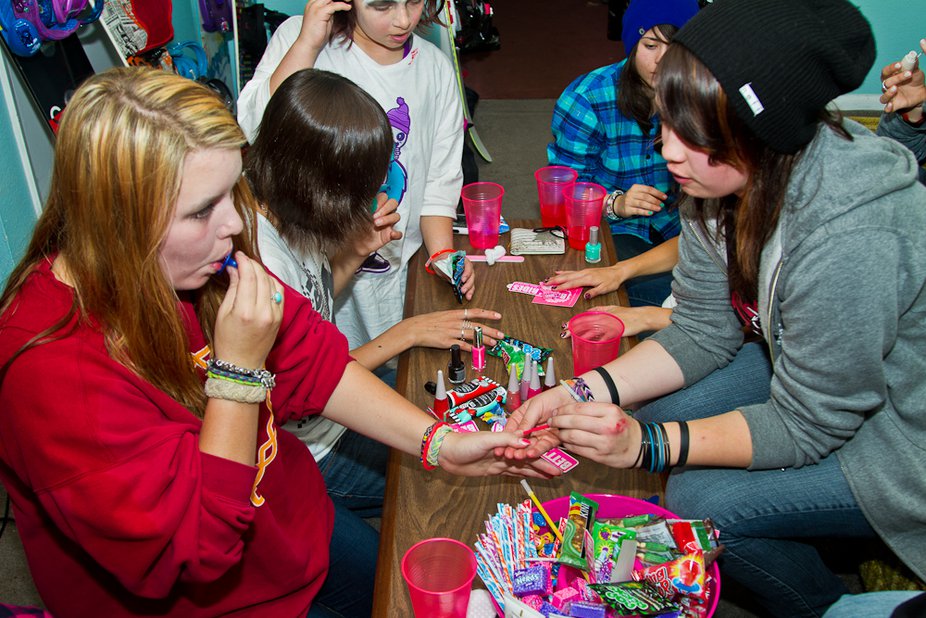 Getting their nails done.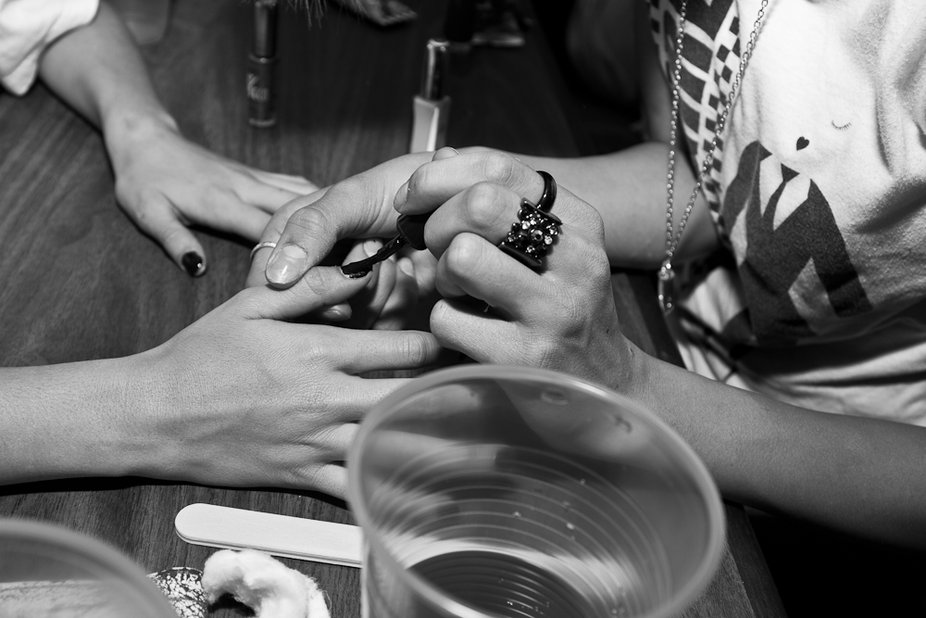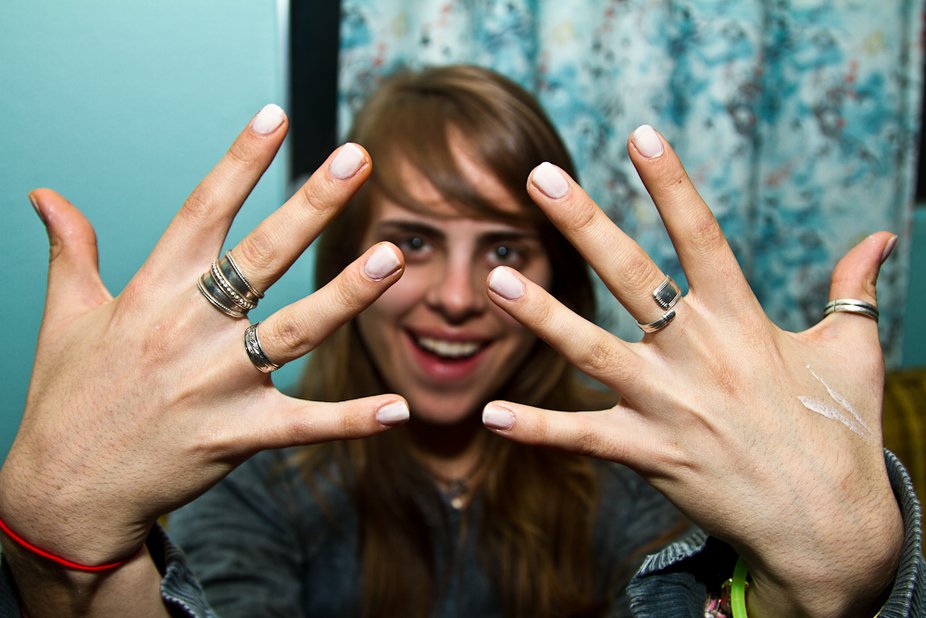 Counselor Katie with some pale polish on her nails.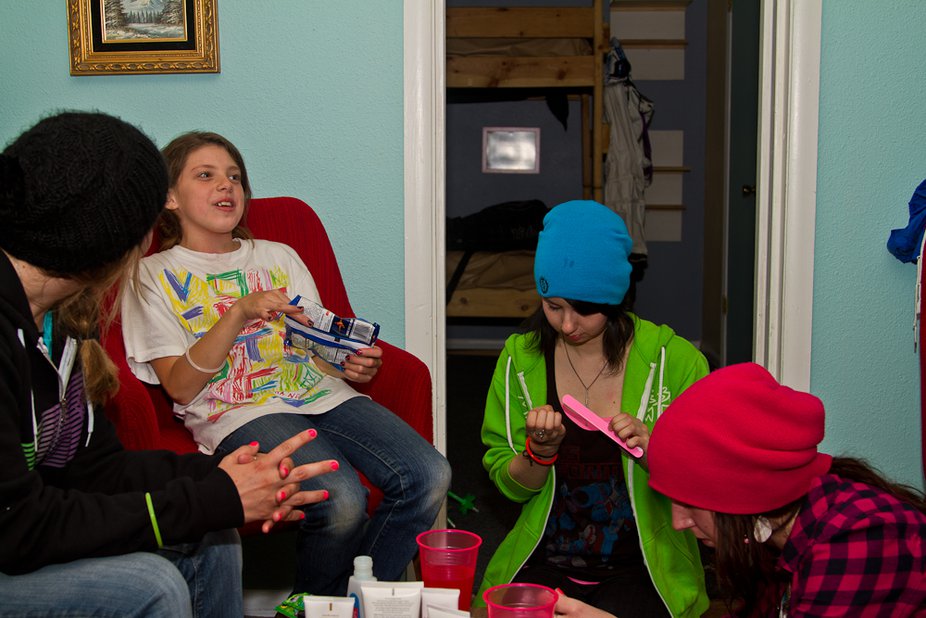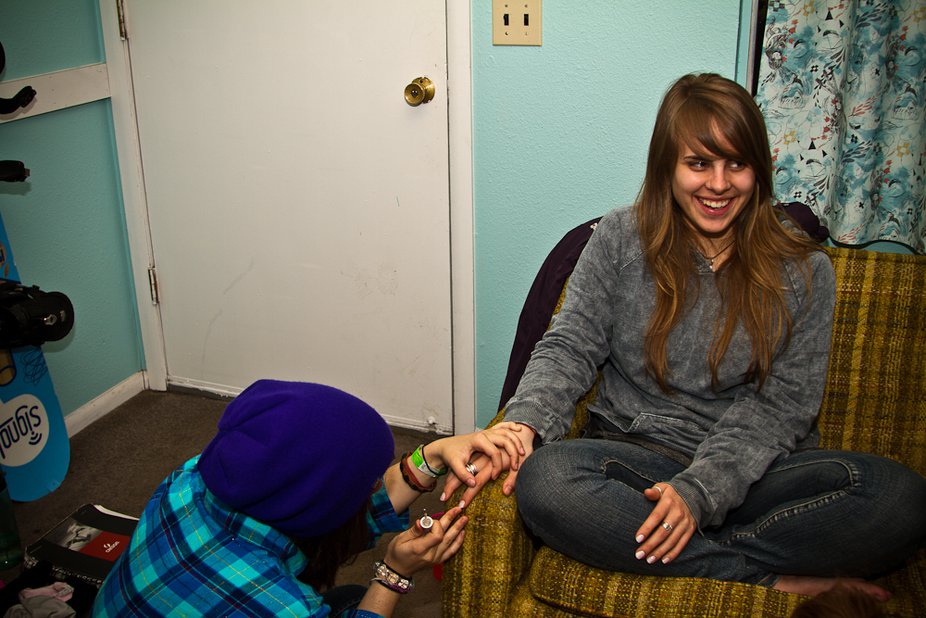 Counselors Krista and Katie getting in on the fun.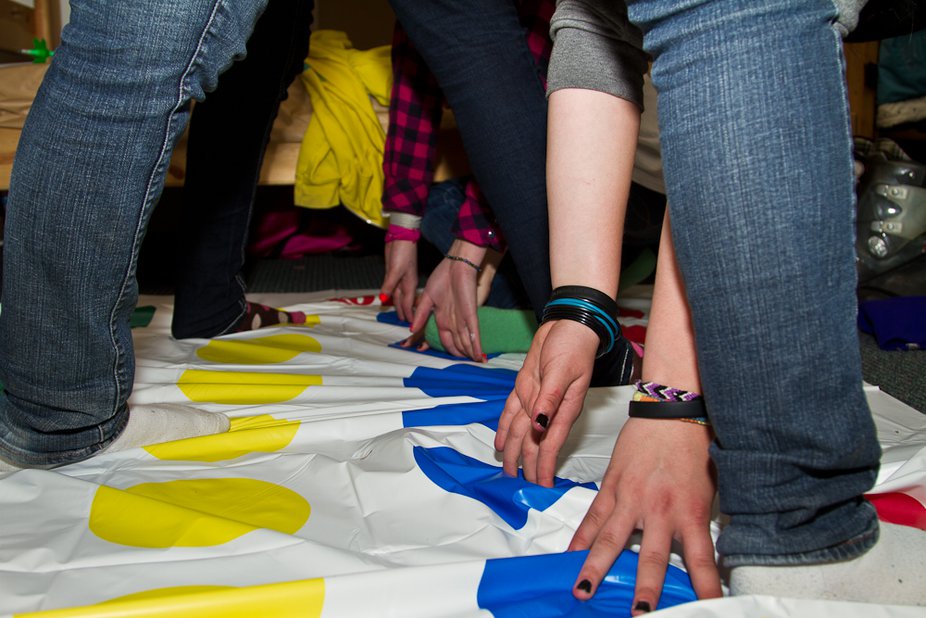 Twister!
Good sponsor night! Thanks Betty Rides! Betty Rides will be back each session this summer!
No related posts.