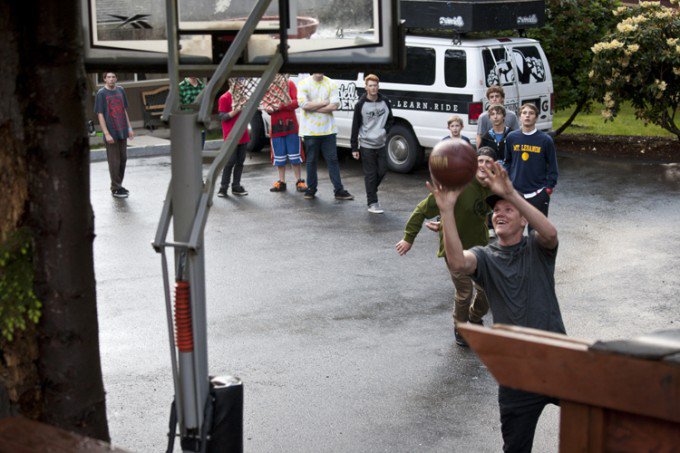 Technically, Windells is a snowboard/ski/skate/bmx camp, but if there was another sport (well, not exactly a sport) that we could add to the list, it would be knockout. Knockout is is so popular at camp that impromptu games start up constantly. Eager campers and staff members form a line that often wraps around the cabins all the way to Dex's Shop! This session, Dakine kicked knockout up a notch and pro snowboarder Curtis Ciszek and pro skier Chris Benchetler held down the court with the campers.
There were airballs, layups, and Head Counselor Jamison almost slam dunked. Chris and Curtis can definitely hang in knockout, too. Chris made it to the final few people every round! Curtis did well, also, but when he was knocked out, he awarded Dakine prizes to campers. Check out some photos and if you're coming out to camp this summer, start practicing your free throw!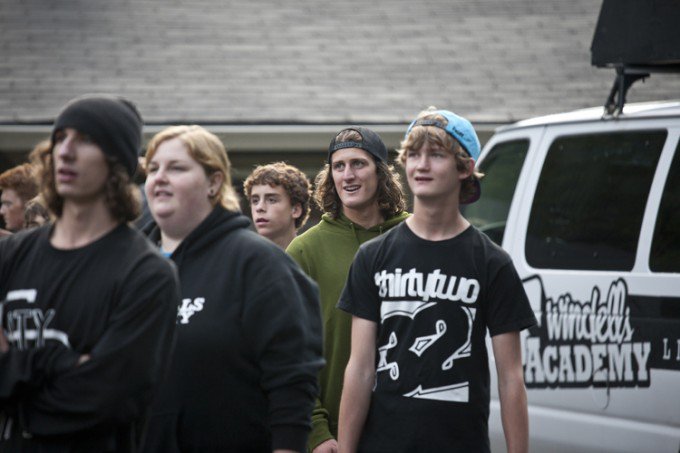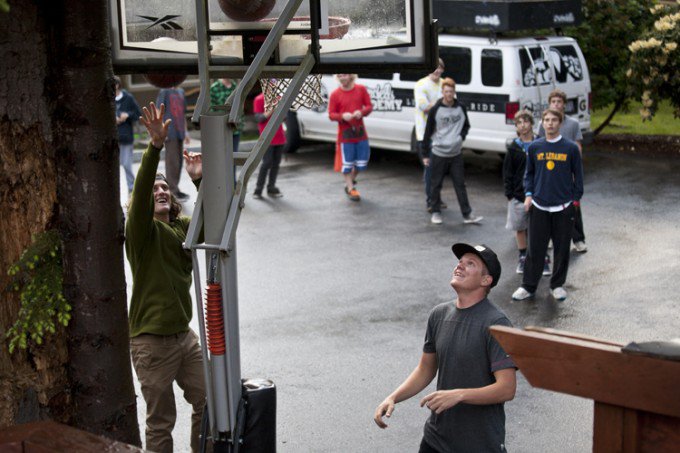 Chris Benchetler trying to knock out Curtis Ciszek.