The inaugural Sean Jordan Open at Big Boulder, PA was a hit. A homerun even. The only strike against it was Dom Laporte's infamous edge strike, and even that makes for good watching. So Newschoolers couldn't be more stoked to announce the return of the SJO this Saturday, March 7th, 2015. Click here to register using the club name SJO2015 and password bigboulder.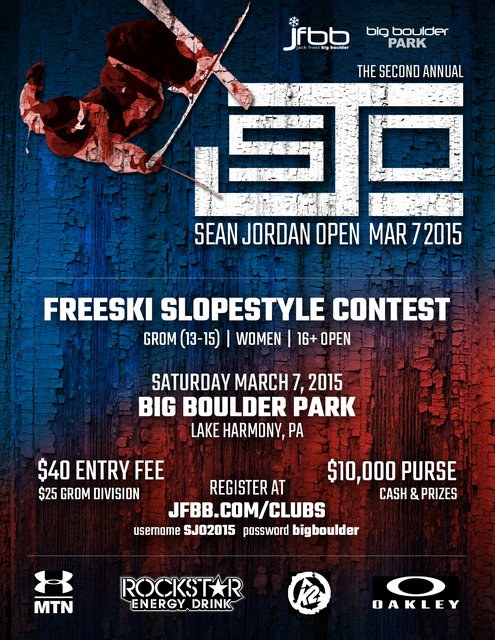 Last year, we walked away from the comp feeling like this:
"Exciting course, check.
Beautiful weather, check.
Legit judging, check.
Free Under Armour gear and Rockstar, check.
Entertaining MC, check.
Honestly, what else can you ask for? Everyone was stoked, from the athletes to the parents to the spectators... even the little kids doing front flips off the deck! It was also very clear that Sean Jordan was adamant about this event and spent the entire day running around making sure everything went smooth -- all with a giant smile on his face. It was genuinely one of the coolest competitions I've had the pleasure of attending, and can't wait to do anything we can to help Sean make it bigger and better next year."
http://www.newschoolers.com/watch/682583.0/Dom-Laporte-takes-a-run-at-the-SJO
As a reminder of how awesome last year's competition was, check recap article.