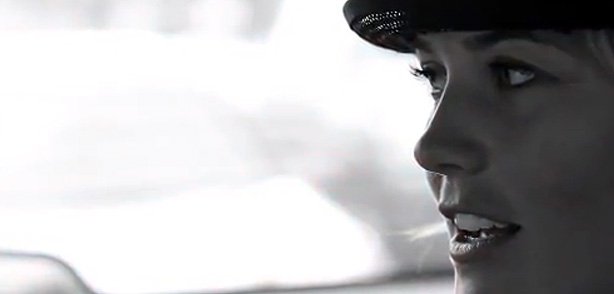 After hearing news of her accident yesterday, an official statement has been released by the Canadian Freestyle Association about Sarah Burke:
Canadian National Halfpipe Team member Sarah Burke was injured in a halfpipe training incident in Park City, UT yesterday. Sarah is currently listed in critical condition in the hospital?s Neuro Critical Care Unit.
"Sarah sustained serious injuries and remains intubated and sedated in critical condition," said Safdar Ansari, M.D., a neurointensivist with University of Utah Health Care. Sarah's husband Rory Bushfield and her family are by her bedside and wish to express their sincere thanks to everyone, all over the world, for their heartfelt thoughts, prayers, and well wishes. "Sarah is a very strong young woman and she will most certainly fight to recover," said Bushfield.
Sarah's family has asked that fans and media respect their privacy during this difficult time. Sarah's friends and fans are encouraged to post their well wishes on Sarah's Facebook page at http://www.facebook.com/pages/Sarah-Burke/50553451173.
The 28-year-old from Squamish, B.C. fell during a training session at a personal sponsor event. She was airlifted to a hospital in Salt Lake City.
"This is an extremely unfortunate situation and we are awaiting further word on Sarah's condition," said Canadian Freestyle CEO Peter Judge.
"Sarah is the top female halfpipe athlete in the world she was instrumental in launching the sport and has continued to be a leader moving towards the sport's Olympic debut in 2014. She is an incredibly resilient and strong young woman and we are hoping she will draw on that strength at this time. Our thoughts are with her and her family at this time."
Related posts:Sarah Burke seriously injured Halfpipe freestyle skier Sarah Burke is in critical condition in...
Sarah Burke and Jossi Wells win the Superpipe Finals at the Winter Dew Tour in Snowbasin Canadian Sarah Burke, 27, won the women?s freeski superpipe specialty...
Nine Knights Update! So the final day has come and gone. But away...