Sarah Burke was a beloved member of Smith. More than just an athlete or friend, she was family and an inspiration to all of us. Help carry on her legacy by living your life with passion, dedication, and grace. As Sarah would say, "Dream without Fear."
Sarah Burke helped us create the I/OS and it was her favorite goggle in our collection, so to help Celebrate Sarah and her amazing life, we've produced a limited edition Sarah Burke Memorial I/OS, which is inspired by Sarah's snowflake tattoo and her favorite colors, with 100% of the proceeds going to the Sarah Burke Foundation.
The Sarah Burke Foundation was created to help young kids get to the next level in skiing as well as raise money for St. Jude's Hospital, Sarah's favorite charity.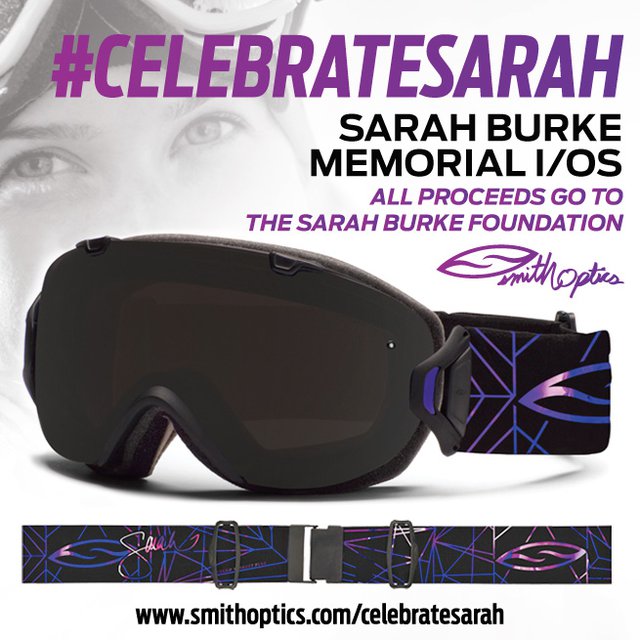 For more information on the Sarah Burke Memorial I/OS and to purchase a pair for yourself, go to www.smithoptics.com/celebratesarah.