The Sarah Burke Foundation announced today that it is now accepting applications for the first of the Foundation's planned philanthropic endeavors, the "Up and Coming Scholarship Award". The "Up and Coming Scholarship Award" (sarahburkefoundation.com/scholarship) will provide an honorarium of $7500 each to two youth winter sports athletes who have demonstrated personal excellence in their sports and in their communities.
"We are humbled to be able to carry on Sarah's legacy of generosity and commitment to inspiring the next generation of athletes. We hope that through these Scholarships we can encourage children to pursue their sports dreams and to inspire others as Sarah continues to inspire us," says Sarah Burke Foundation President and husband, Rory Bushfield.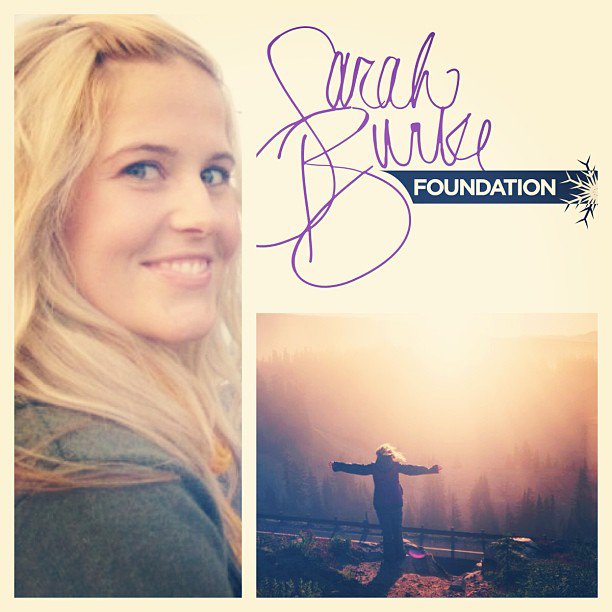 Applications will be accepted until March 1, 2013 and can be obtained on the Foundation website. To be eligible, participants must be 18 years or younger and provide three references who can attest to the person's compassionate character and athletic ambitions. Entrants are encouraged, but not required, to submit an accompanying YouTube video to support their application. Winners will be chosen by the Foundation's Board of Directors and will be announced at the WSI/AFP World Championships on April 14, 2013.
About The Sarah Burke Foundation
Created in honor of legendary freestyle skier and humanitarian Sarah Burke, the Sarah Burke Foundation is committed to preserving Sarah's goodwill by offering grants to aspiring winter sports athletes and raising money for St. Jude Children's Hospital, an organization that was personally meaningful to Sarah. Remembered for her brilliant heartwarming smile, her heroic feats on the ski slopes and her tireless championing of the underdog, Sarah's spirit continues to live on in the hearts of those who knew, admired, and loved her. For more information, please visit sarahburkefoundation.com, www.facebook.com/sarahburkefoundation, twitter.com/SarahBurkeFDN (#CelebrateSarah) & instagram.com/SarahBurkeFDN (#CelebrateSarah)