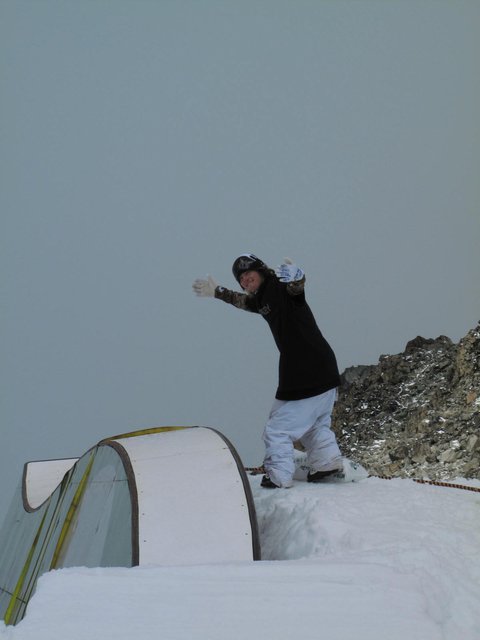 Hello every one at Newschoolers!
I Just wanted to give you all a quick update what I have been up to!
The past Month I participated In A Golf Tournament to Raise money for Autism, the event was a big Hit and  raised $60,000 for kids with Autism, it felt great to do this!
 it was a super cool event to be apart of. I have attached a few pictures,chech them out! I was an amazing experience! I gave a kid kyle who is a Fan of the X games my actual ski I competed on this last X Games, he was so Excited!
After that I went up to whistler for some training it went very well!!While I was up there I had a signature session at Camp Of Champions! Also while I was up at the camps I had a big filming session on this huge wallride at Momentum Ski Camp for my new movie CANT STOP so stoked for it!
John Smart lending a helping hand to make the shoot go super smooth, thanks John!!
I assume you have all heard about the movie I am Putting out with Ride the planets which has been getting a huge positive response from all different kinds of skiers! The movie will be coming out this Fall.
I just got back from Jackson Hole where I was editing my segment for TGRs new film The Recession. I will have a Huge part in that movie I am very excited about my best Powder skiing to date! as well as having a seggy with TGR i will have shots In MSP's new Film, Aswell as Poorboyz Productions new film as Well as Nimbus independents new film.
For the Next couple days I will be up at Windells here on Mt hood gettting a few last minute shots for MY dvd before I head over To france to Help finish the edit of the film with Dom and the rest of the Ride the Planets crew
I will also be raising Money for a Cancer charity in the fall because I really feel for people in that situation, its crazy!! Also I just want to push myself to the limit, its going to be hard work Riding from Hoodriver Oregon to Utah but I know I can do it, stoked to do what I can to help out Cancer Victims!
.
Hope you all are doing well!
Thanks
Sammy C