Interview by Jeff Schmuck
How are you doing Sammy?
I've been doing really well. I had a good fall, and just spent a lot of time getting prepared for winter on the trampoline. I made a trip out to Utah and got to hang out at the Center of Excellence for a little bit where I worked out with Tanner, so it was really nice to be on a good program to help get ready for the season. 
Nice. So let's get right to it. I know you've got some huge news you want to announce to everyone here on Newschoolers, so give us the scoop.
Yeah I had an exciting opportunity come my way, and I decided to leave Salomon. So first off, I want to say thanks to Salomon for all of their support over the years. I am really excited to let the ski world know that I am now riding for APO Skis. They have been a snowboard brand for about 20 years, and this last season was their first year selling skis, and I'm really stoked on the opportunity to work with them and develop skis from the ground up! They've got an amazing designer named Bob who developed the first Rossignol Scratch, and he's been shaping skis and snowboards for 25 years and has a ton of experience, so I'm really proud to be working with him. We've been working closely together developing my first pro model ski, the Sammy C park pro, which is going to be coming out later this season. We've been testing a bunch of different flexes for it this fall, and I just received the newest prototypes with the changes I wanted and they are literally the best park ski I have ever skied, no joke! So stoked on how they ride! Then throughout this season we'll also be developing the Sammy C powder pro model, so I'm really excited about this opportunity and I couldn't be more stoked to announce to the ski world that I've signed up with APO Skis!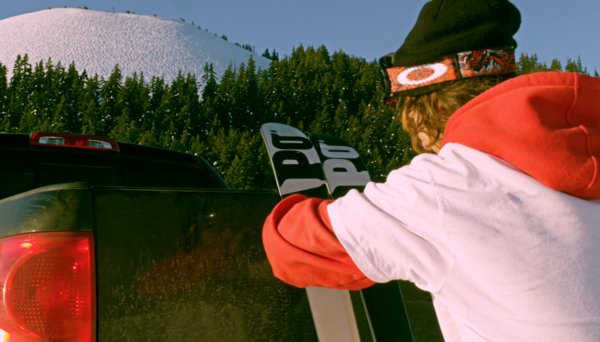 Photo by Charlie Grinnell
What made you decide to sign with APO?
I was really excited to work more closely with a brand where my input is going to be heard. Since it's such a new company they're really listening to me and taking a lot of my input on design along with the shape of the skis, which I haven't really experienced in the past, so I'm really stoked to have the opportunity to be a part of building skis from the ground up. We're experimenting with a lot of new progressive shapes and it feels really good to be such a big part of the developmental process. And another big reason was because APO is 100% behind all of the special video projects I want to do in the future, and we're going to be working on that really closely together. So it's really exciting to be able to have the opportunity to put out higher quality videos and use my mind to push myself and the sport by coming up with big and crazy features that I want to hit, which is also something that APO is giving me the freedom to do.
Everyone out there is going to want to know, so tell us what happened with Salomon.
Salomon treated me great over the years, and they really wanted to continue working with me, but this decision was one that I made and was solely up to me. APO approached me this summer, and it was a huge and really difficult decision for me, but what it came down to for me as an athlete and a person was that it was really exciting to be able to work with a company where I can have a ton of input on ski design and graphics and be able to talk to them about my ideas and have my voice heard. As I said before, Bob has been developing skis for 25 years, so with his knowledge and the knowledge I've obtained by riding different skis over the years we're going to be able to work together to experiment with some crazy shapes to ultimately design the best ski possible, which is exactly what I want. I want to be riding the best ski I possibly can to allow me to continue to progress myself and the sport.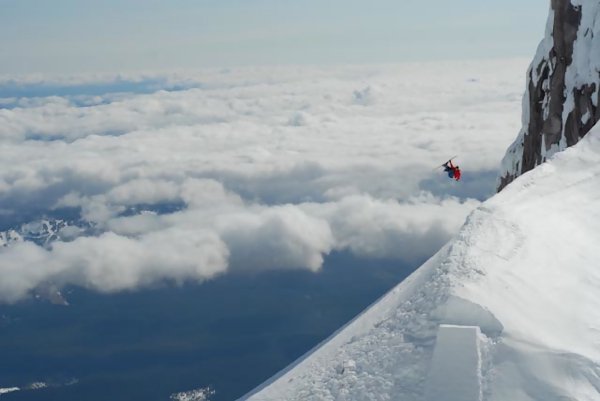 On Top of The Hood. Photo by Justin Wiegand
You mentioned some special video projects you're going to be working on, so on that note, are you planning on making another a movie this year like you did with On Top of The Hood?
I'm not sure if I'll have time to do a full film again this year, but I'm definitely planning on doing some special video projects for the web, which you'll be hearing about later on.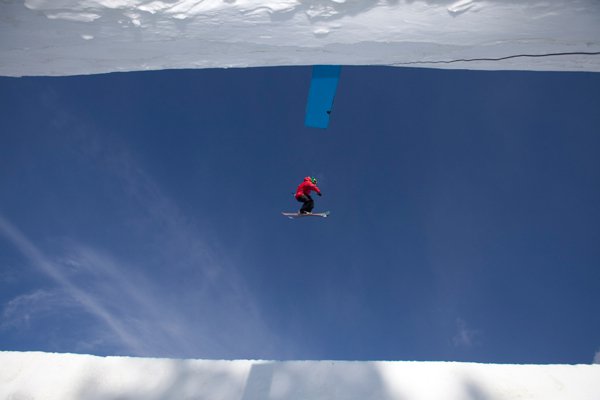 X Games. Photo by John Vandervalk
Outside of those projects, what are your plans for the winter, both filming, and competition-wise?
I've some got big plans for this winter! I'm starting off the season by gearing up for the first Dew Tour next week, then I'm going to go back to X Games, and basically want to kick off the season by doing a bunch of competitions to get everything dialed in, and then will start filming as much as possible beginning in February. I'm going to work as hard as I can on my film segments, and am going to be filming with Poor Boyz again and linking back up with Teton Gravity Research. I'm really stoked to reconnect with those guys, because I didn't get a chance to film with them last season, so I'm planning on trying to get in the helicopter with them a lot more to continue progressing on big mountains along with riding my snowmobile and exploring the terrain in the backcountry. And as I said before, I've also got some big plans for some special projects that include some crazy park features I've got in mind for this spring.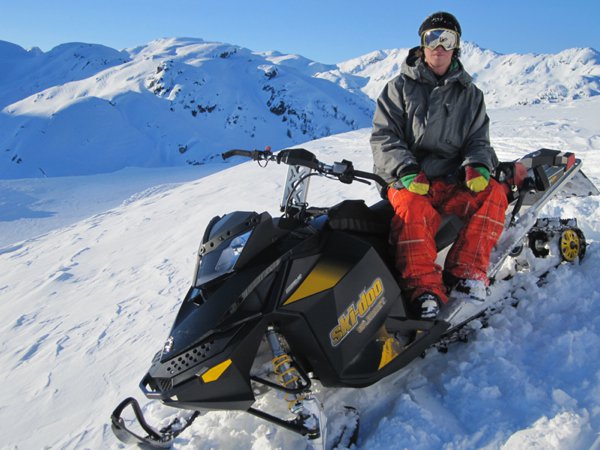 Whistler backcountry. Photo by Tyler Hamlet
And in regards to competing, what are your thoughts on the Olympics? Is that something you're going to focus on?
I think a lot of people are super antsy about the Olympic announcement, and I think it's great and I'm super excited to be a part of the US Freeskiing Team, but at the same time I definitely want to continue pushing myself by filming in the backcountry and on creative features while I have time before I have to start focusing 100% on the Olympics.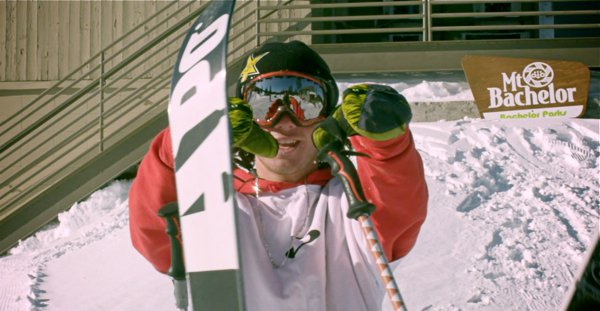 Photo by Charlie Grinnell
Any last words?
Yeah I couldn't be more stoked to be representing APO, and I hope everyone checks them out at http://www.apo-snow.com, and I hope you all enjoy the video we made below! I just wanted to show you guys that the skis exist, and I'm going to be working hard and closely with the brand to develop skis from the ground up, and I think everyone is going to be stoked on them! Support the movement!