Producing a ski movie is an everlasting fight against Mother Nature that depends on many other unpredictable factors. Even if you donít see it or realize it while watching the whole movie, there is a lot of hard work behind every single shot. There are millions of influences and challenges you have to be aware of, but thatís also what keeps it interesting and never boring.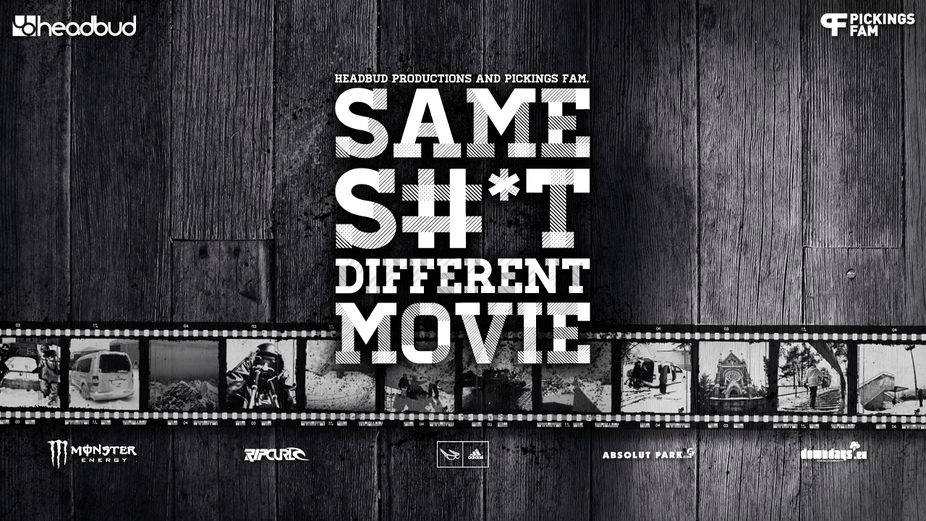 Thanks to massive snowfalls in the Alps, our season started very early and we were able to start filming right away. Over the past years we have scoped a lot of urban features around Innsbruck, but havenít been able to hit them due to the lack of snow. So finally, Luggi Brucic, Dennis Ranalter and Toni Höllwart teamed up and had the chance give them a try, and collected their first shots of the season.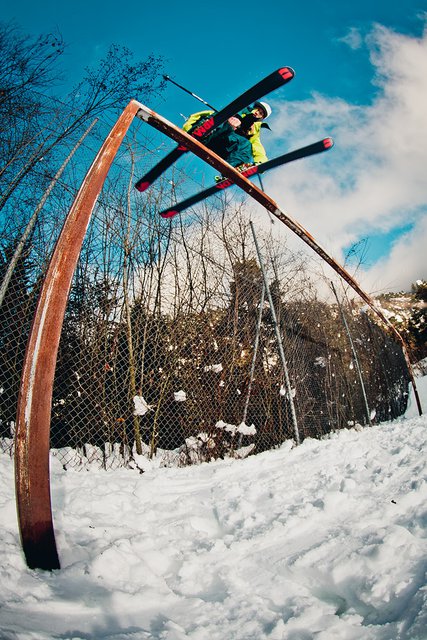 Luggi Brucic doing what he does best. Photo by Christoph Schöch
Austria might not bet the number one country when it comes to urban skiing, but it's world famous for its backcountry terrain. So we decided to go out west in the Arlberg/Silvretta Montafon area to catch up with Fabio Studer and Marlon Holzmann. As the snowfall continued, big avalanches and closed roads made it almost impossible to reach some valleys. But when things cleared up we found ourselves jibbing waist deep pow and pillow lines all day, every day.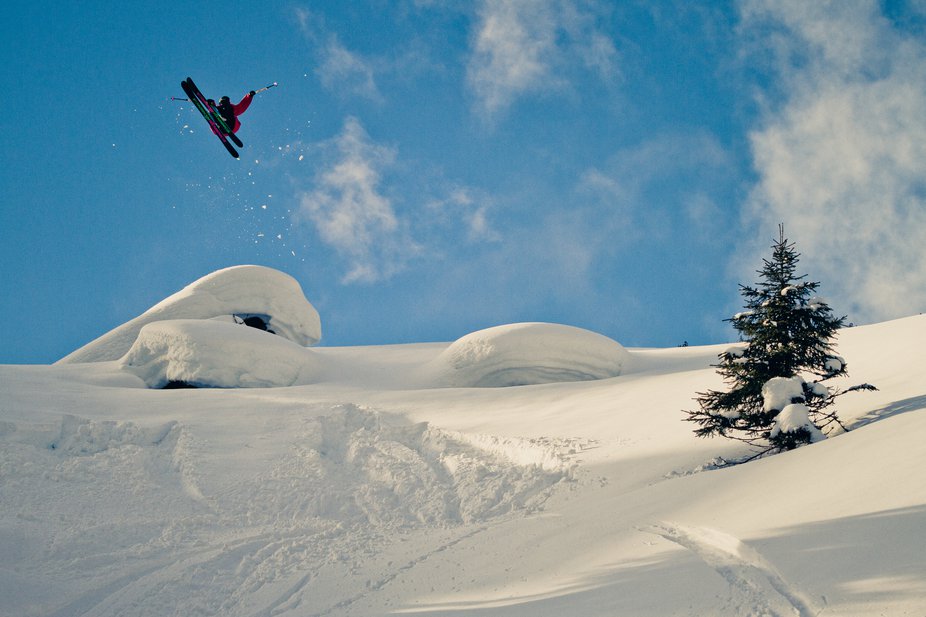 Fabio Studer in the Silvretta Montafon backcountry. Photo by Christoph Schöch
Some weeks later our good old friend from Finland Jussi Mononen joined the crew here in Austria and we continued our urban mission. This ended up being pretty funny, because he actually came from the jib capital of Helsinki to ski some pow and ended up jumping into walls and sliding rails.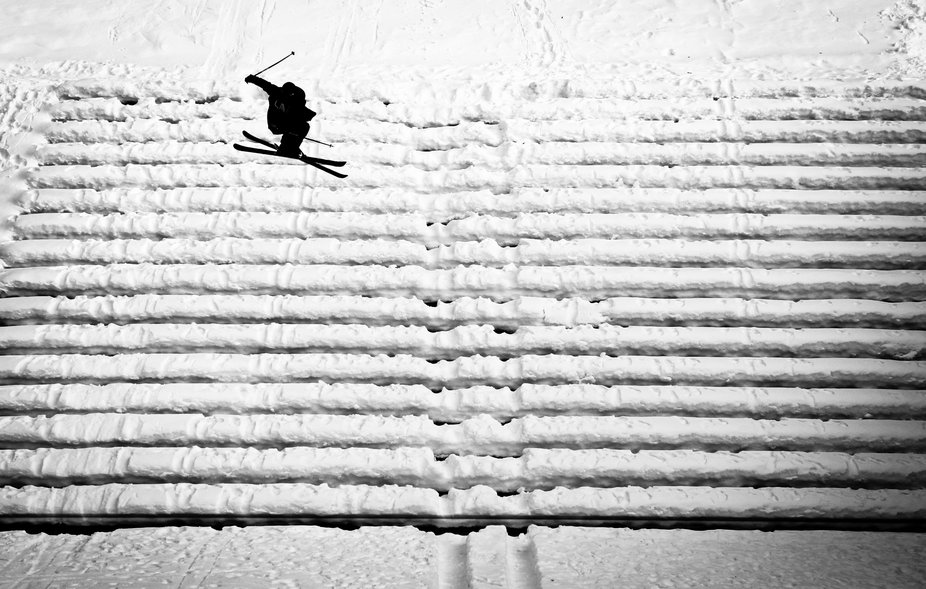 Jussi Mononen gapping some stairs. Photo by Fabi Hyden
When the snow finally started to melt in the valleys of Austria it was now our turn to visit Jussi in Helsinki. We had some super good days up there, Helsinki is always delivering when it comes to urban skiing and partying.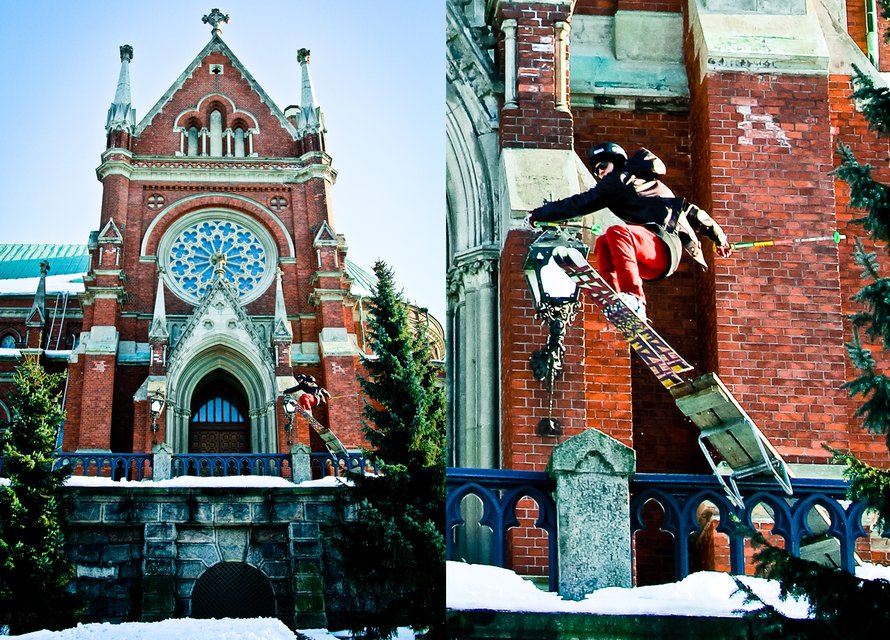 Jussi Mononen enjoying some airtime in Helsinki. Photo by Fabi Hyden
Back in Austria, spring time arrived and we started prepairing everything for our annual park shoots. This year we were lucky enough to have our own exclusive shoot at the Absolut Park Flachauwinkl. They set up a super nice multiple hit feature which everyone was super stoked on. We had some great days up there and a lot of fun, even though the weather was not always on our side.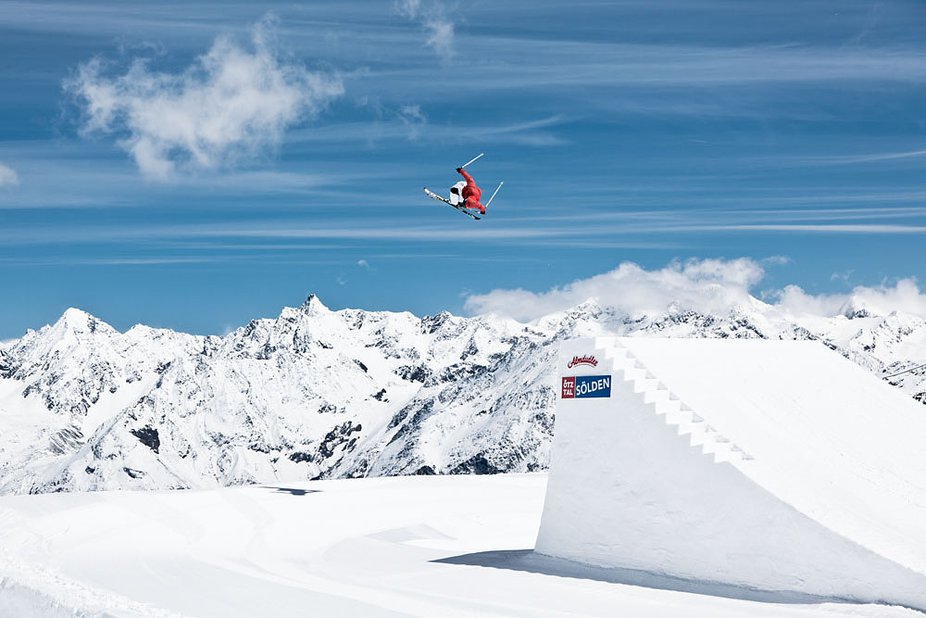 Toni Höllwart gone fishing in Sölden/Austria. Photo by Christoph Schöch
For the first time ever we also produced a series of making of videos, with some funny behind the scene stuff you wonít get to see in the movie! So also be sure to check them out on http://www.headbud.com!
Making of Series. Photo by Fabi Hyden
Special thanks to Monster Energy, Adidas Eyewear, Rip Curl, Absolut Park, Downdays.eu and everyone involved for their support!
https://www.newschoolers.com/videos/watch/581272/SSDM---HEADBUD-CREW-PICKINGS-FAM--full-movie-