Every Team and some companies sometimes use an annoying mascot to promote their cause.  Saga does not have one, but Sam decided to become Samburger man, after placing an Angus sticker on his helmet.  I took some pictures because I thought he looked really funny, and he made alot of people laugh.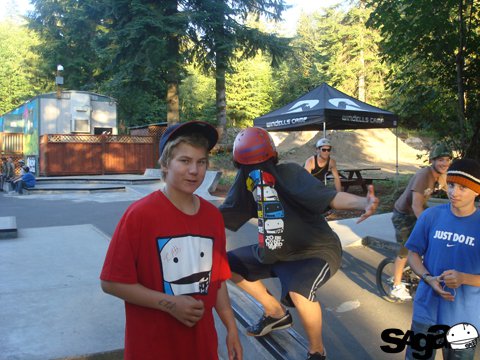 Samburger and Peterburger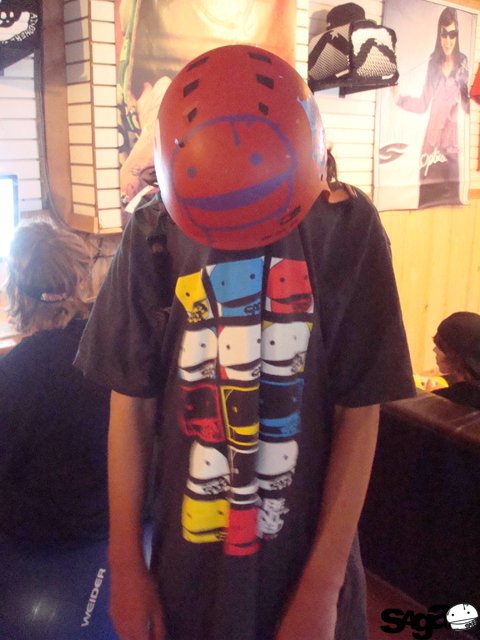 He is Alive!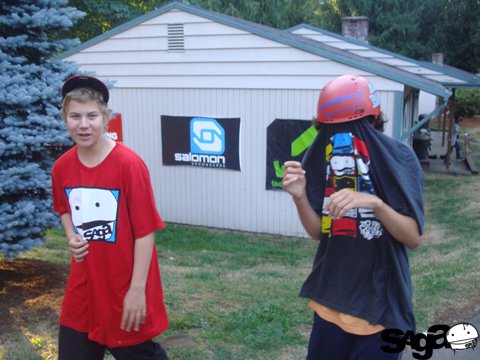 Just cruising camp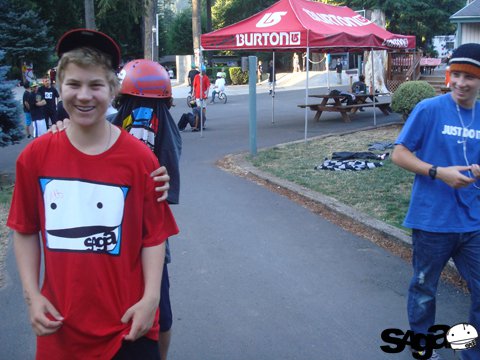 He can be shy sometimes.
ÂÂ
Hamburger head man Angus will come alive again soon.