Words & photos by Jason Mousseau
The final Canadian stop of the Salomon Jib Academy went down last Sunday at Mont Tremblant, Quebec, during the Telus Spin Festival. Forecasters were calling for rain all week, and boy were they right! Saturday was one of the nicest days of the year, especially since it was our very own but Mother Nature got our hopes up and teased us Sunday by giving everyone two hours of sun before the intense rain and wind took over. That didn't stop everyone from having an amazing day of wet, fun-filled shredding.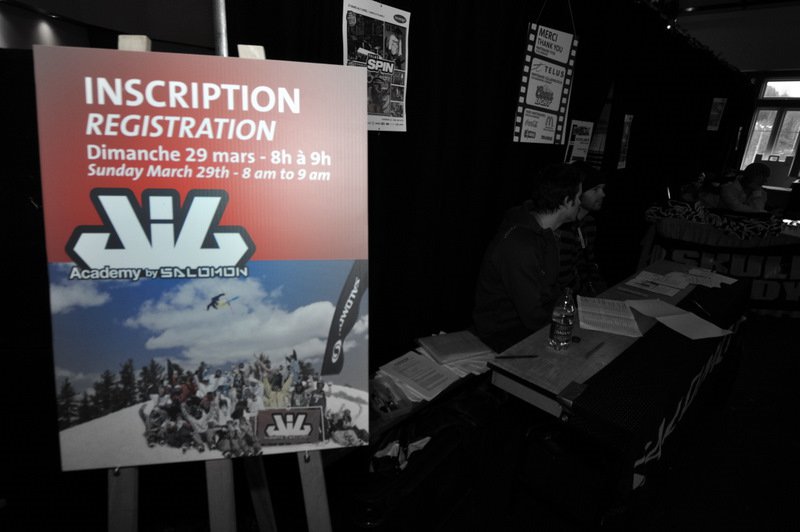 Salomon coaches Alexis Godbout, JD Zicat, Kaya Turski, Vincent Gagnier, Iannick Brouillette, Sandy Boville, Jen Crichton, Paul Bergeron and Vincent and Charles Gagnier hung out in the Telus Spin Rider's Lounge while the kids registered and got prepared for a day of shredding with some of their idols. You could see the excitment in their eyes while they nervously admired the athletes they'd be spending the next five hours skiing with.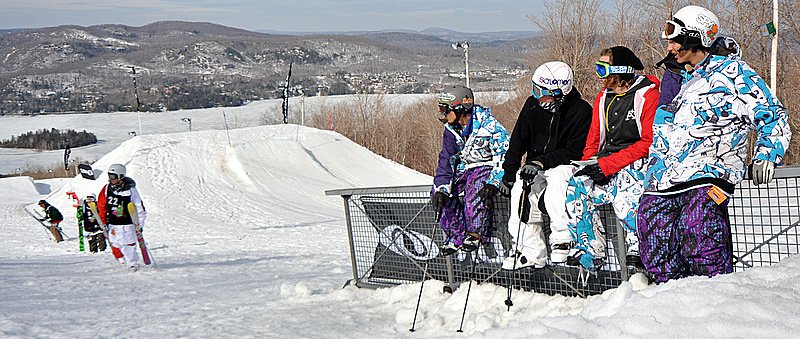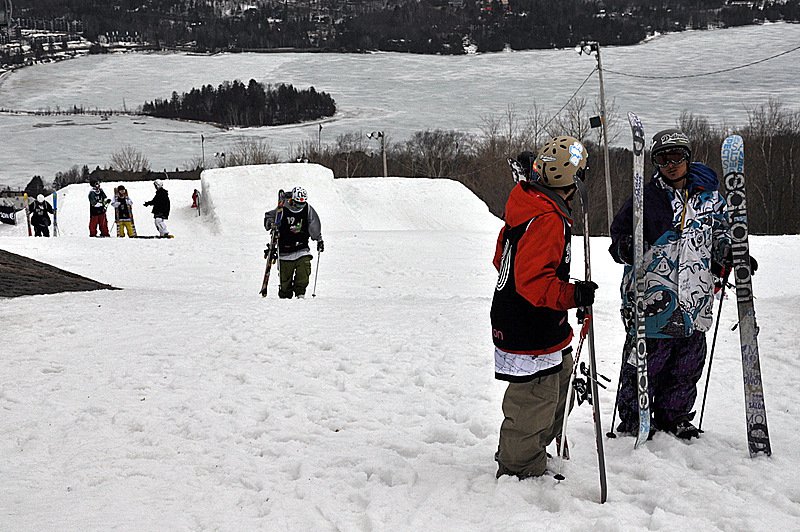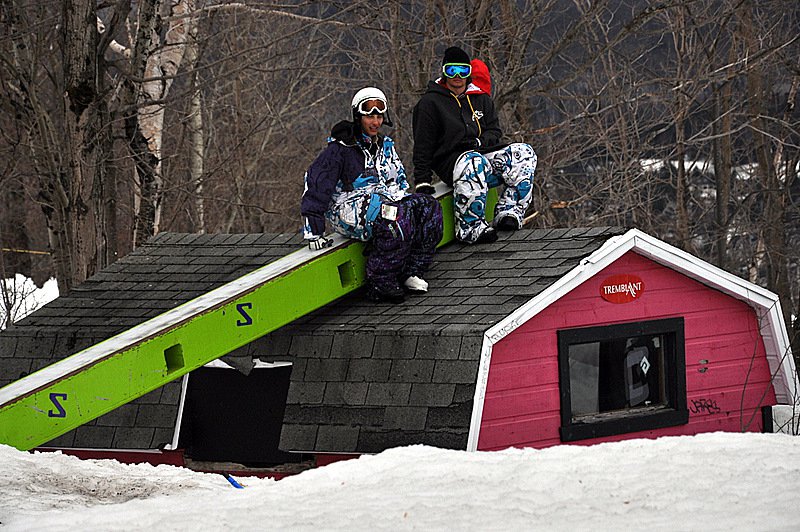 Tremblant has one of the best park's in Quebec, but unfortunately due to high winds and safety reasons the main park chair was closed and athletes were forced to hike the many features which included a massive down-flat-down box, a street style flat bar, a down box and a small kicker. If you are ever up in Quebec, make sure to check out Tremblant as there park staff work extremly hard to keep the park in top notch condition, with a variety of carefully built technical and creative features which are always being switched around to keep things fresh. A mandatory park pass also keeps it gaper free while ensuring no one is going to hurt themselves on gnarly features.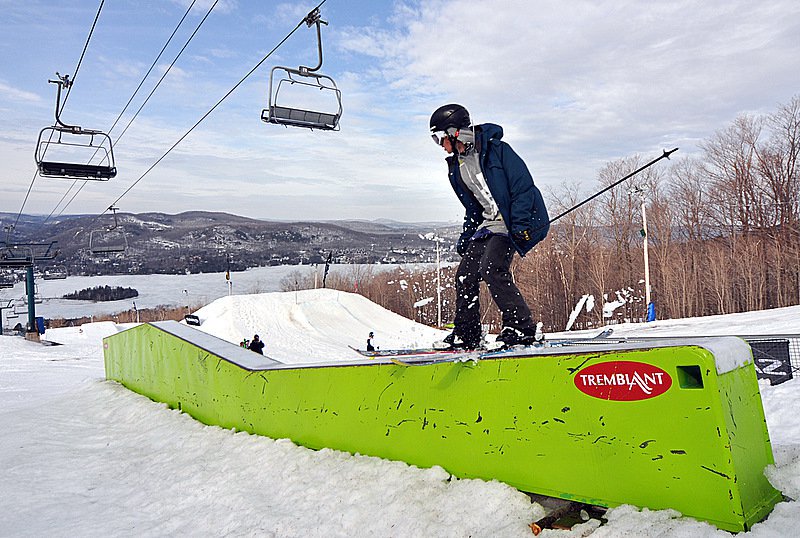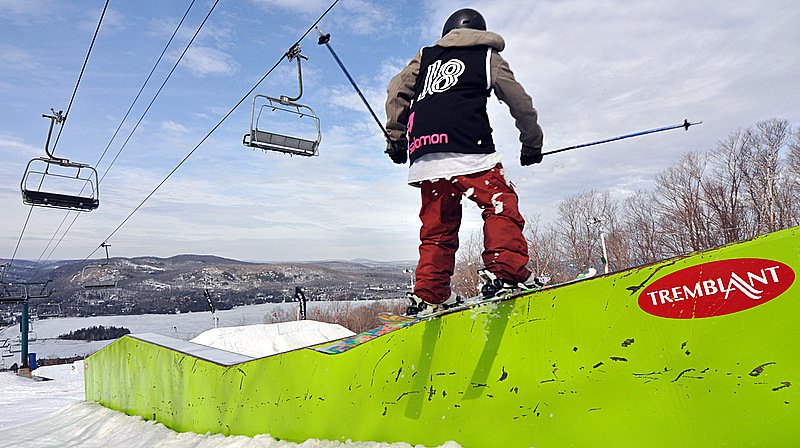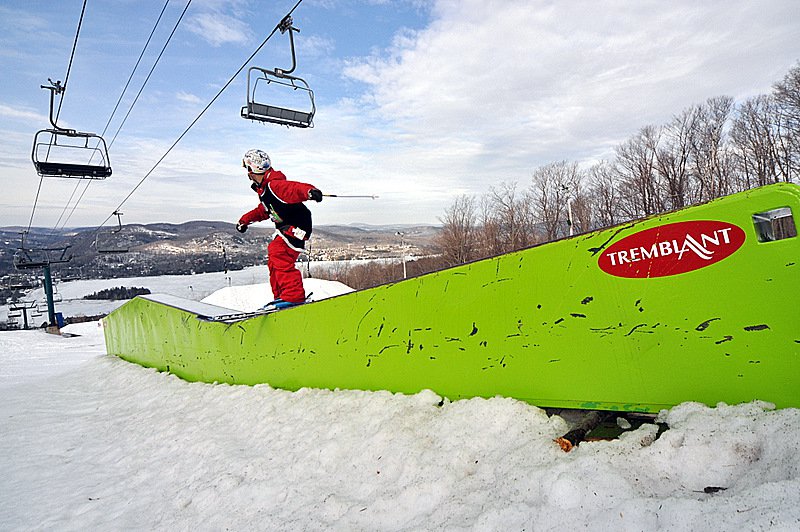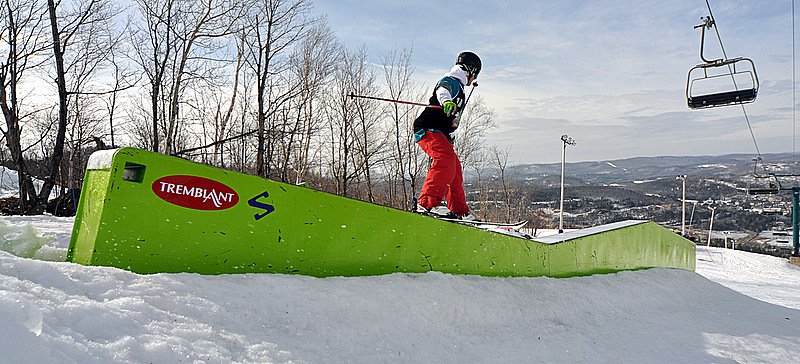 The day started with a warm up on the DFD while Salomon DJ's got everyone in shred-mode with some dope beats to compliment Guyaume's commentary of the comp. After a 30 minute session, Kaya Turski led the gang with some stretching, and then everyone split up in groups according to skill level and began to focus on specific features.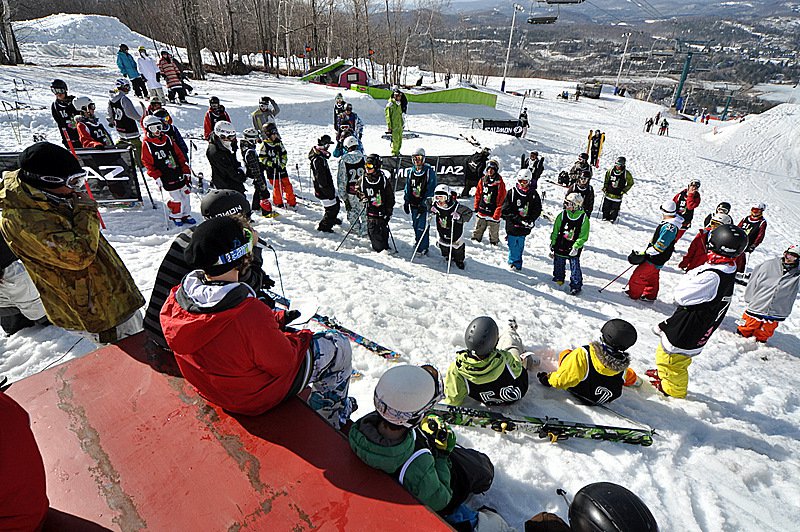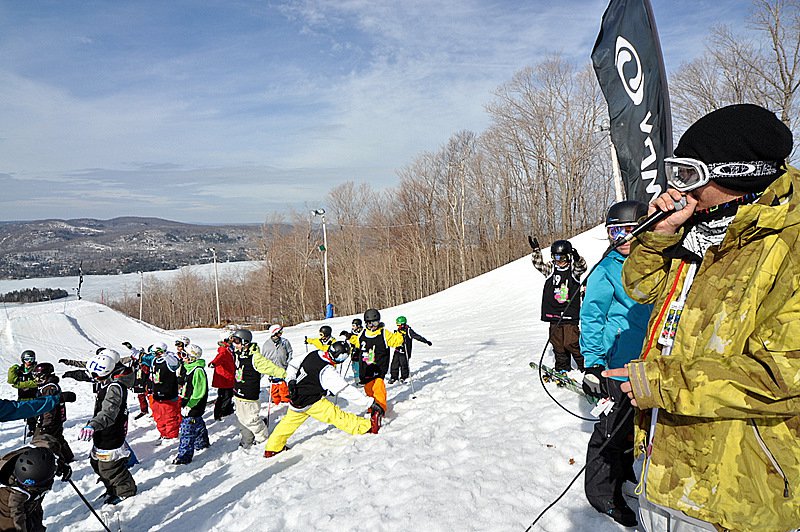 The 50 or so kids rode all morning with their respective pros, throwing down a variety of tricks ranging from a multitude of backflips, tons of spins on and off the features, and one kids first Kangaroo flip (off a 15 footer). The morning session was over and everyone grabbed some lunch courtesy of Salomon while they rested up before the finals.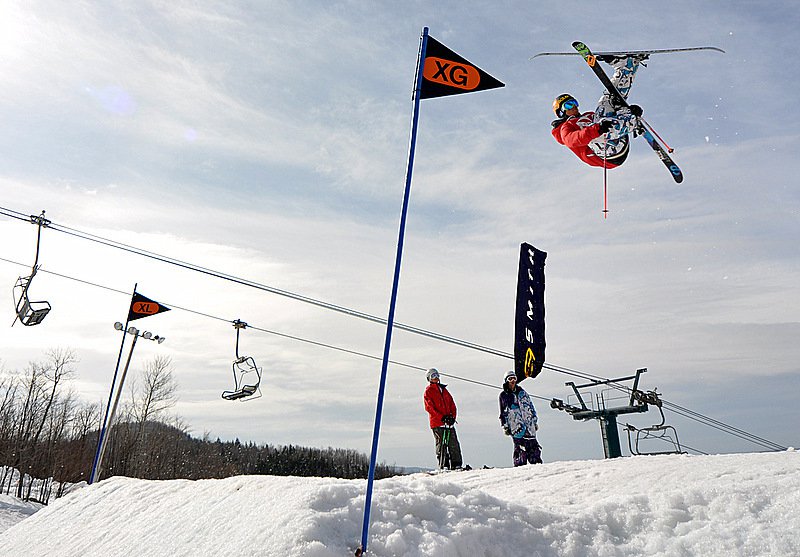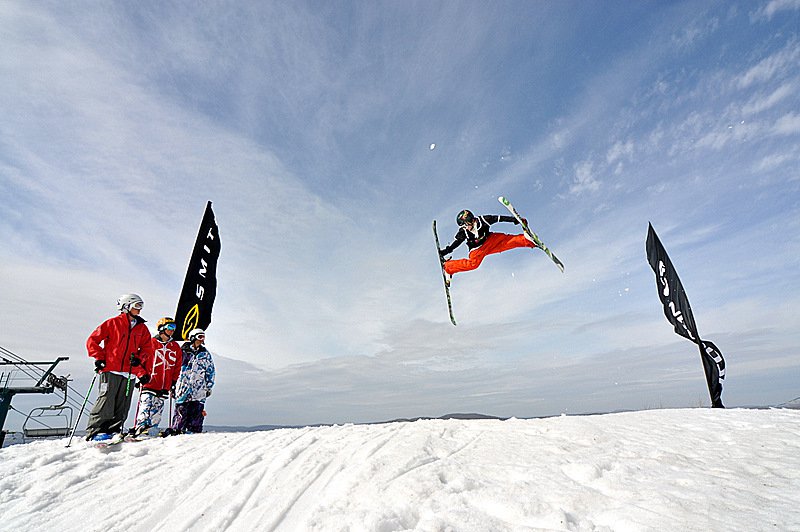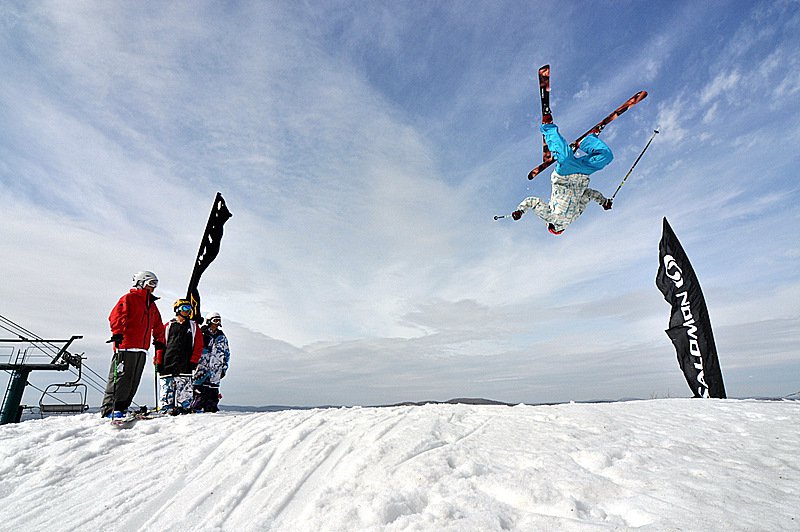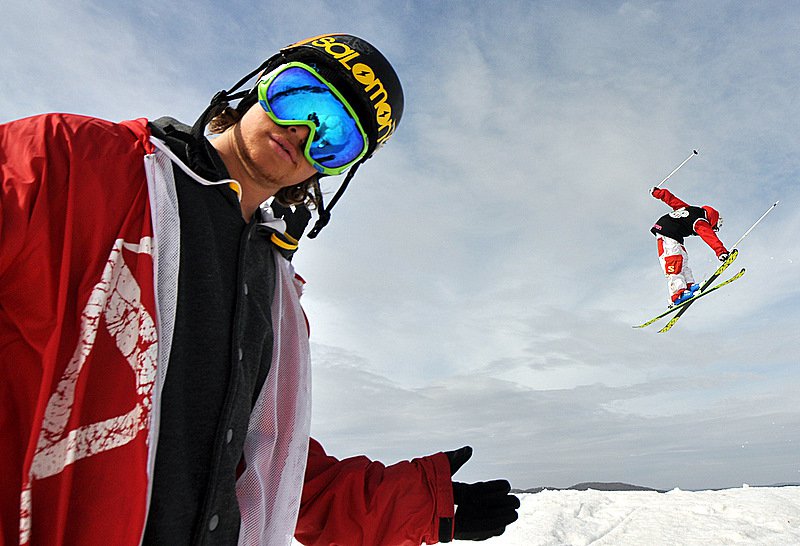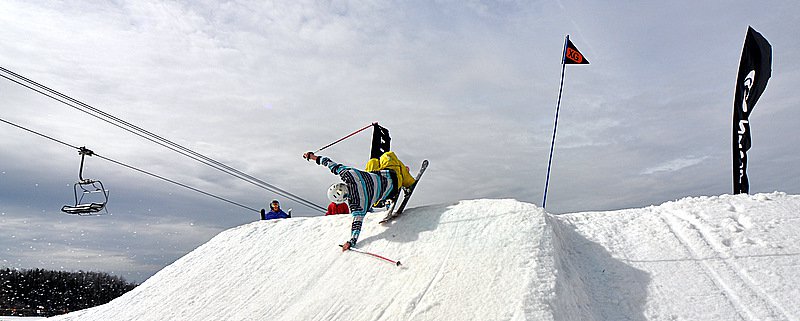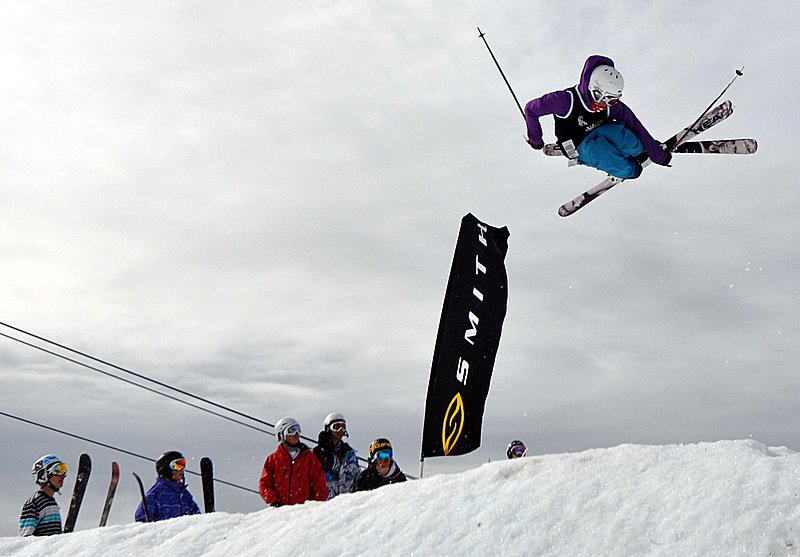 Mother Nature wasn't on our side though, as the rain really started to come down after lunch forcing the rest of the comp to take place on the DFD box.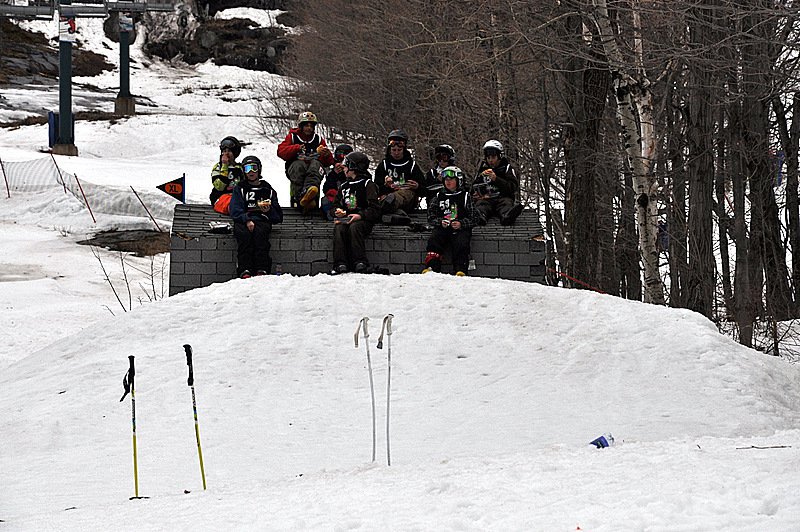 Finals lasted about an hour, and then the athletes met and deligently debated who was to be crowned the winner of the Tremblant Jib Academy.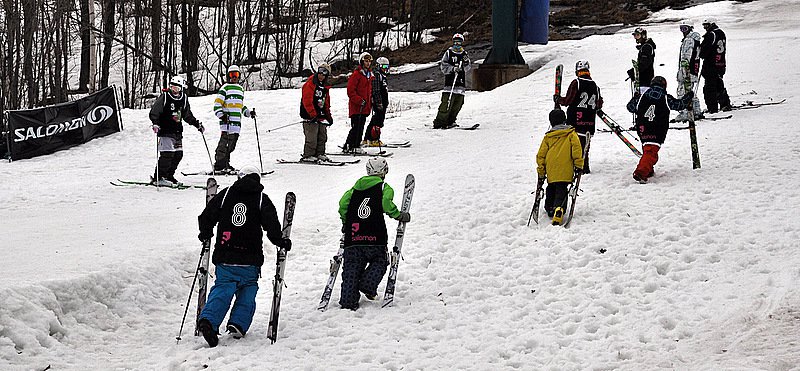 After all was said and done, Antoine Bourassa came out on top and took home 1st place and a trip to Mammoth for the Jib Academy finals. Salomon athletes then tossed out a ton of gear and signed some last autographs before saying goodbye to Canada, see you guys next year!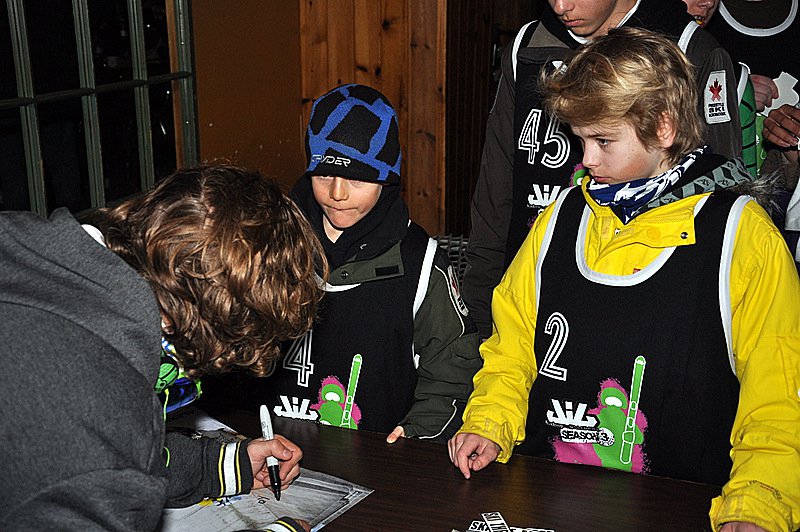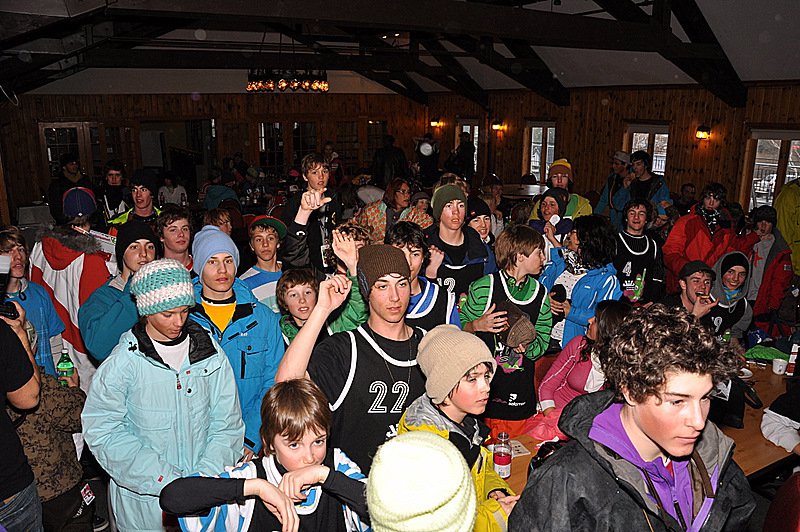 And we couldn't talk about the last Canadian stop of Jib Academy without mentioning the special pre-party Salomon threw at the Salomon store, where Kaya Turski and Jen Crichton presented our very own Doug Bishop with a cake as everyone sang happy birthday to him for his 30th birthday, which happened to fall on the day of the event.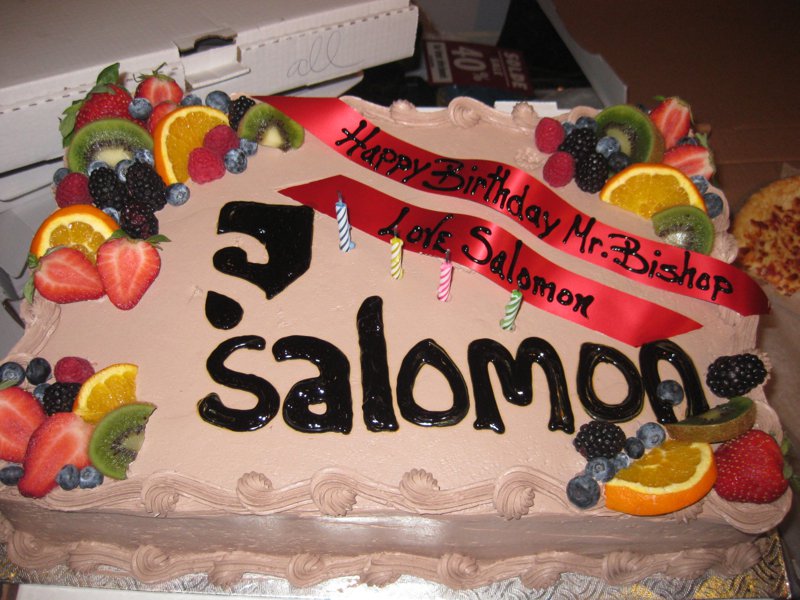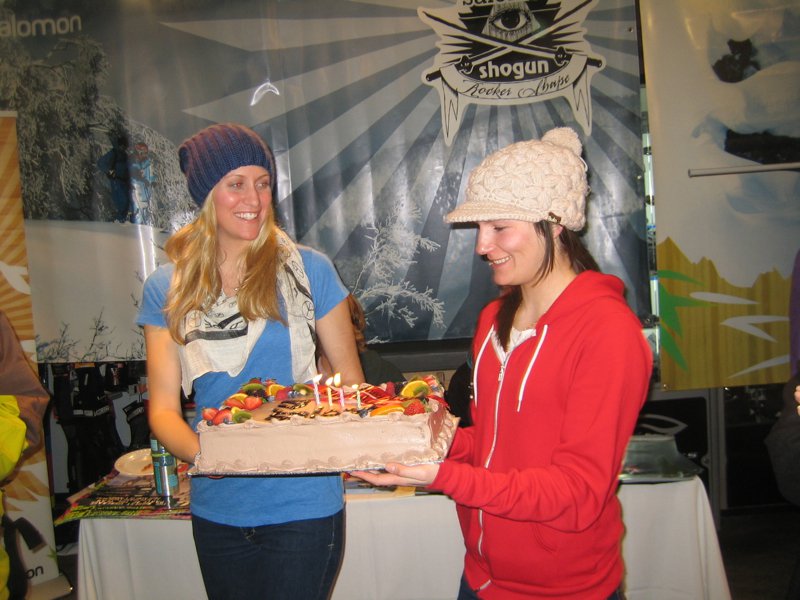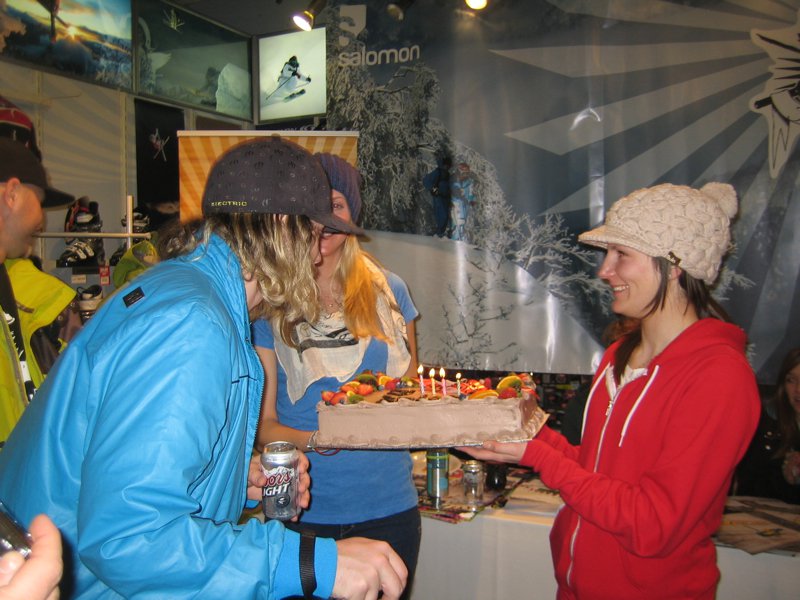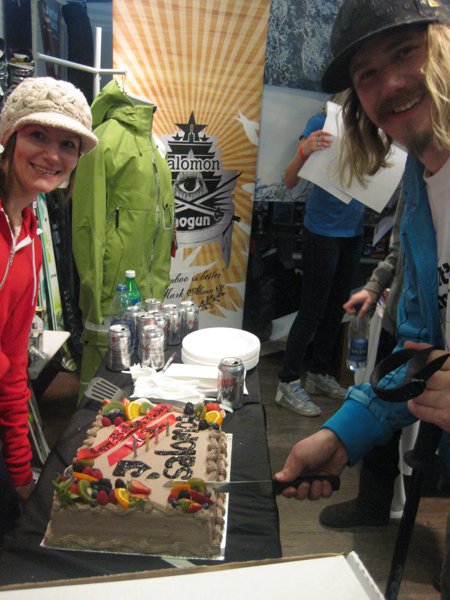 Results
1) Antoine Bourassa
(
Going to Mammoth to shred with the International Salomon Pro Team and Jib Academy winners from around the world.)
2) Alex Beaulieu-Marchand
3) Sebastien Eaves
4) Max Morello
5) Sacha Cavallero
6) Gabriel Boudreault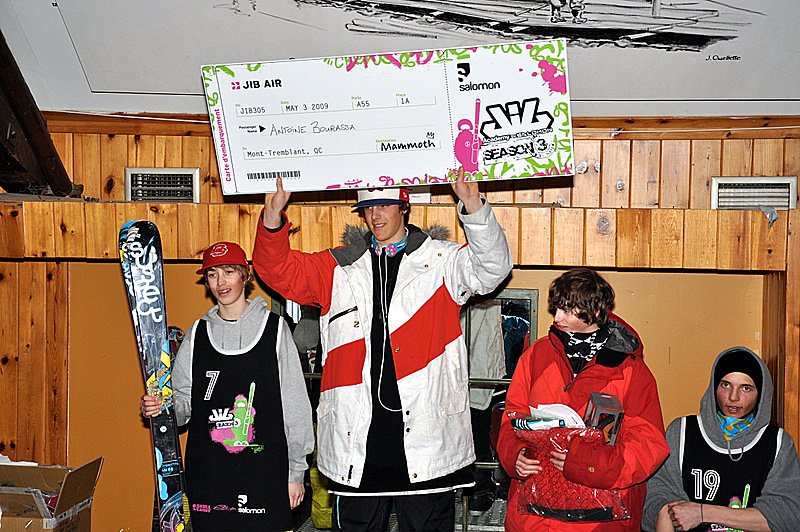 video by Jean-Francois Lefebvre - 3TrioProductions