Words & photos by Virginie Tisseau

Video by William Dupont & Antoine Senay-Latendress
The second Canadian stop of Salomon Jib Academy went down this past weekend, for the first time, at Ski Saint Bruno, QC, where Salomon pro team riders JD Zicat, Jen Crichton and Antoine Bourassa were excited to come coach and judge competitors under a bluebird sky. Thumbs up to the Saint Bruno shapers, who did an amazing job reconditioning and reshaping the snow park after the rain on Friday!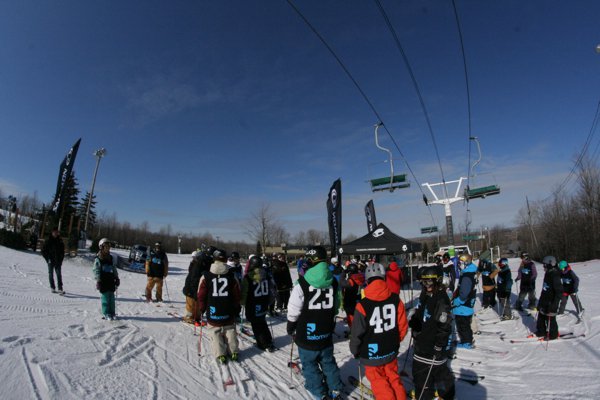 The day started with a warm-up session led by JD and after a few runs, qualifications were on! Under the eyes of coaches judging them, the kids didn't take long to show off their skills on rails and jumps. The level of ability was amazing and all of the riders were eager for tips from Salomon athletes in order to become one of the top 15 who would make it to finals. With a multitude of spins on and off of the rails and 360's, switch rodeos and cork 720's on the jumps, the morning flew by as the skiers had a yearning appetite to throw down.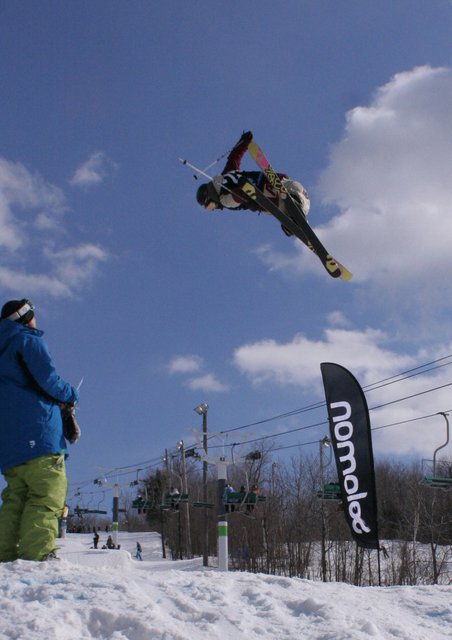 After a nice and filling lunch, the competition continued with a rail jam session. With rewards thrown in, riders did their best to utilize their coaches' advice from practice and execute tricks with the most style.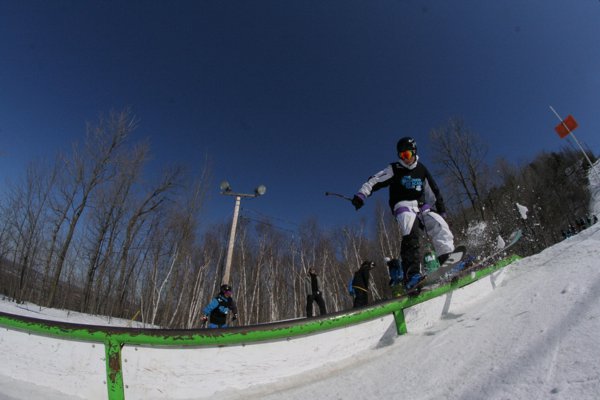 The top 14 males and top three females who would move onto finals were then announced, where they battled it out for their chance to win a trip to Mammoth Mountain, California in May for Salomon Jib Academy Finals.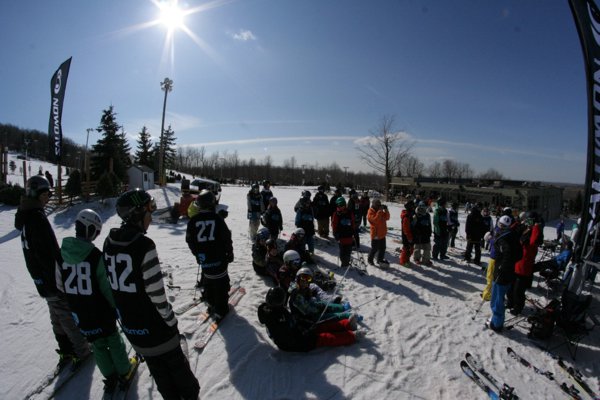 Finalists
Fred Lavoie
Justin Deschenes
Felix Gaudreau
Aliocha Mahaut
Simon Gingras
Alphé Bourdeau
Benoit Hamelin-Morissette
Emmanuel Dépault
Mathieu Langevin
Frédérique Ferland
Billy Berthiaume
Laurent Léger
Guillaume Gingras
Edward Bourdeau
The finals were of a best of two runs format with two rails and one big jump. Even though the fatigue could be felt in some of the participants, the competitors were killing it and demonstrated a variety of tricks including some good looking cork 9's, switch 7's and rodeos. Simon Gingras and Benoit Morissette were on the podium last year at the Jib Academy at Mont Orignal, and showed us how hard they had been training this season. Simon's run included a blind out and 450 on, 270 out on the rails and a d-spin 9 to end up in third place. Benoit secured second place with clean landings on a 450 on, 270 off and a 270 on in the rail section followed by a cork 9 on the jump.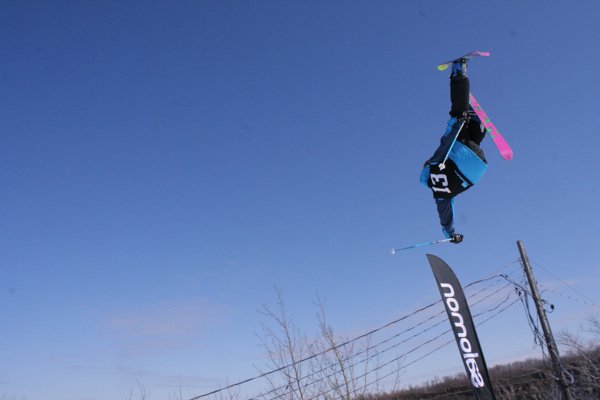 Simon Gingras
But in the end it was Alphé Bourdeau who amazed everyone the most with his smooth 450 on and 270 on in the rails, along with a cork 9 and during his first run a solid cork 10 on his second that pushed him to win the top spot!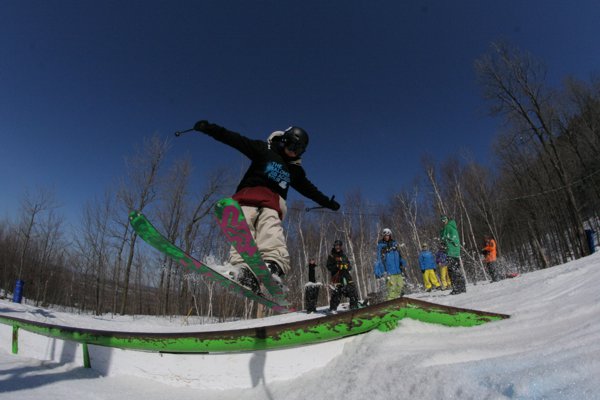 Alphé Bourdeau
Boys' Results
1) Alphé Bourdeau
2) Benoit Hamelin-Morissette
3) Simon Gingras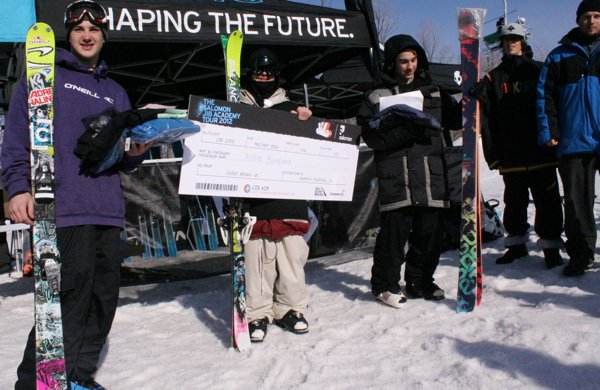 Alphé Bourdeau wins the trip to Mammoth with the Salomon pro team for Jib Academy Finals!
Girls' Results
1) Sophie Brubaker
2) Virginie Poirier
3) Emilie Loranger
Despite the fact that it hasn't been the greatest winter in Quebec, the event showed that the competitors and Salomon crew know how to throw down and have a good time shredding the park with our friends all day! A huge thank you goes out to all of the Salomon Jib Academy sponsors and everyone involved, including Ski Saint Bruno, Skullcandy, SBC Skier, Newschoolers and Momentum Camps. We'll see you at the third and final Canadian stop of Salomon Jib Academy Season 6 in Silver Star, BC on March 18th!