Words by Jeff Schmuck
Photos by Jeff Schmuck, Jenny Naftulin & Dave Amirault (http://www.freeskier.com)
The third and best day yet of the Salomon Jib Academy Finals went absolutely buck wild today at Mammoth, California.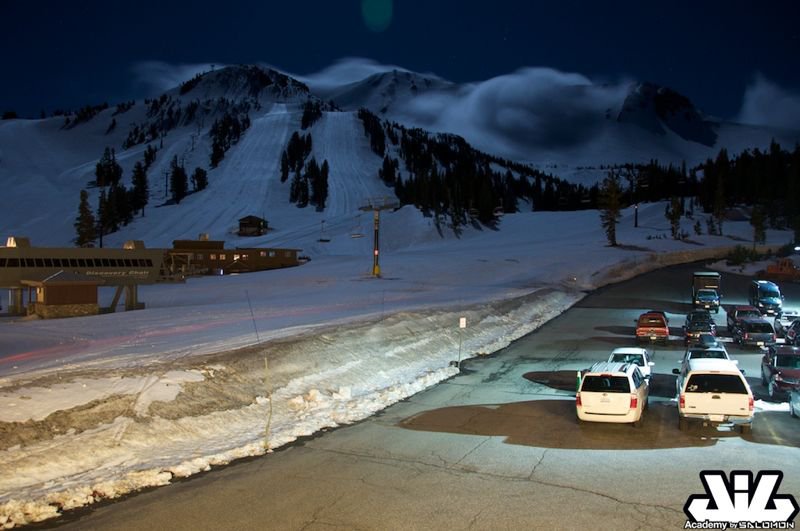 The morning dawned bright, warm and sunny, making the conditions the epitome of what spring skiing is all about. It was a bit windy in the park though and even more so up top, so the private shoot on the huge kicker near the peak was again put on hold until tomorrow, but not a frown was in sight thanks to the amazing conditions.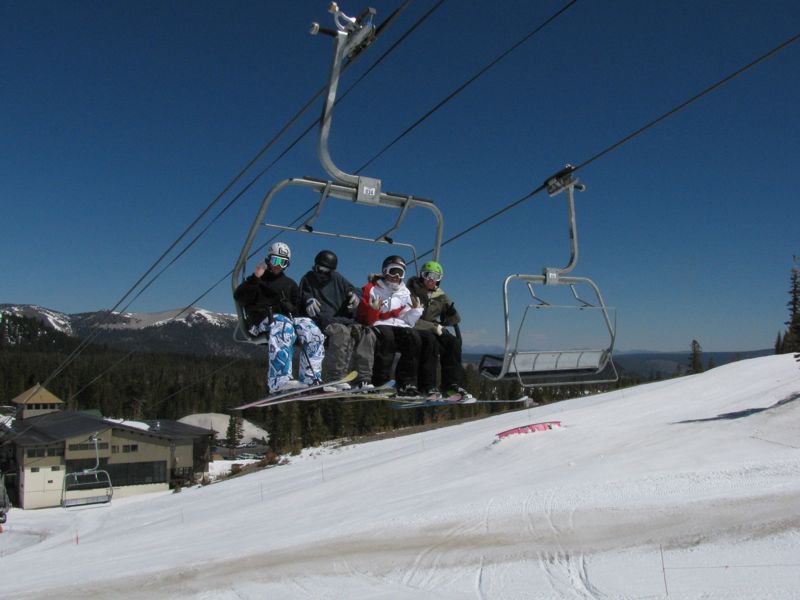 Jamieson Irvine, Cody Cirillo, Jason Arens and friend
All of the athletes and kids quickly ate their breakfast and rushed up to the park this morning to take advantage of the sunshine and soft snow. Everyone started off the day by getting warmed up on the bottom jump where so much sickness was going down it was hard to keep up.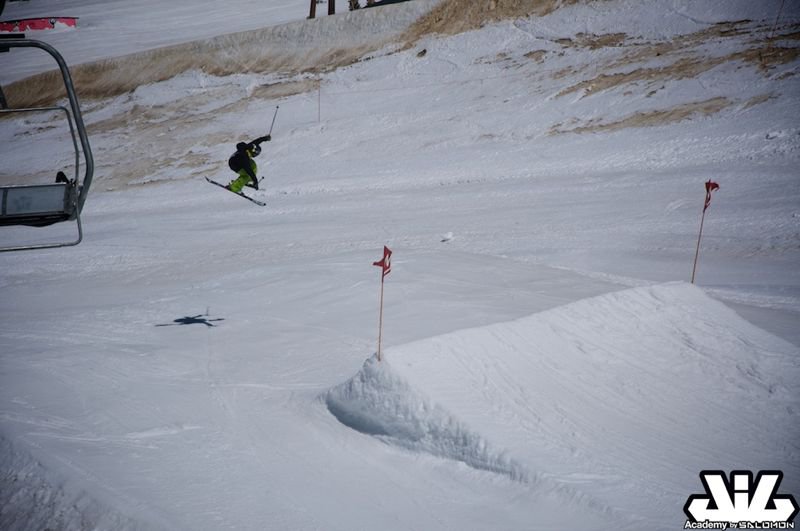 Willie Borm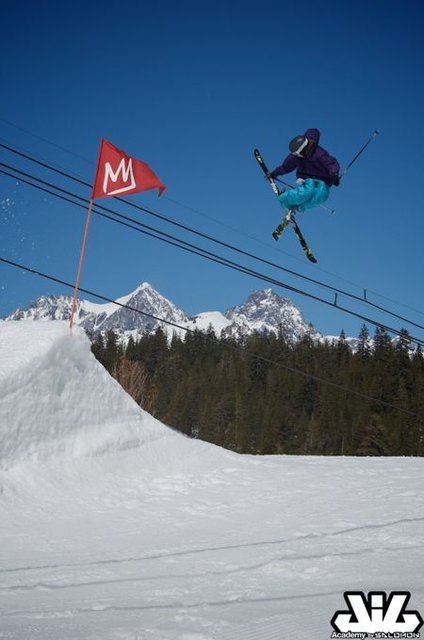 Cesar Fabre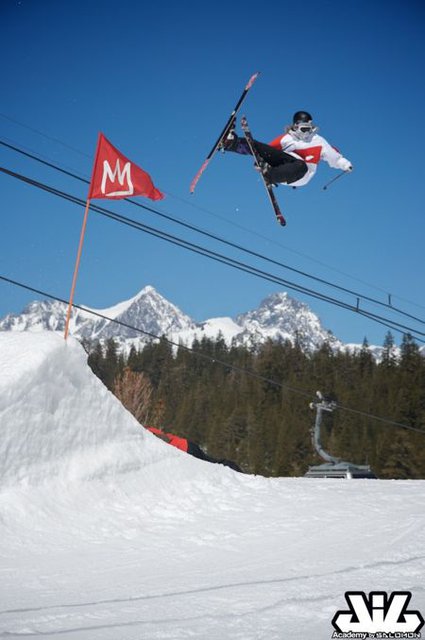 Jason Arens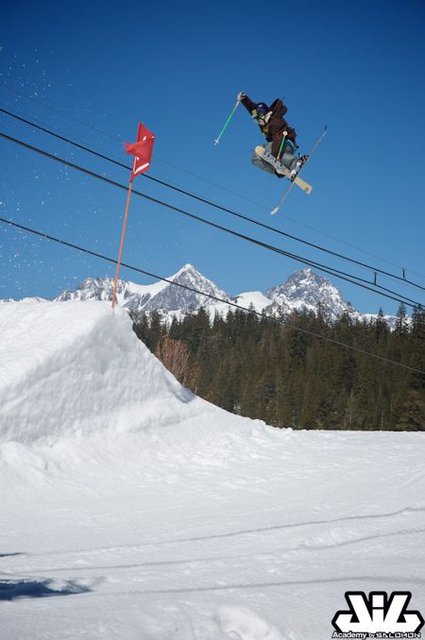 Torin Yater-Wallace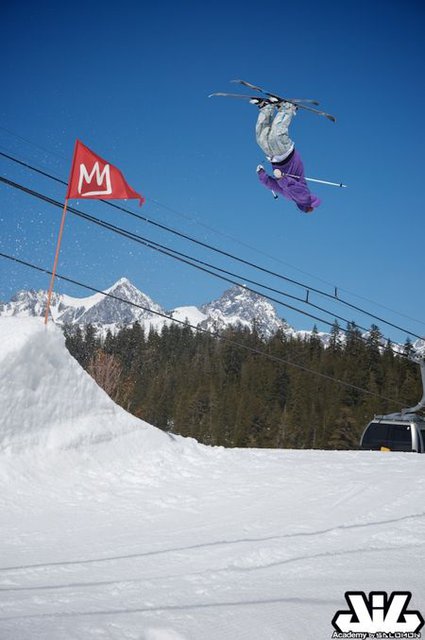 X-Dragon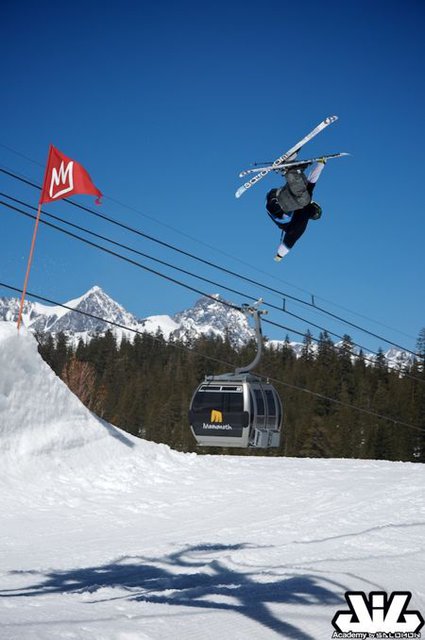 Cody Ling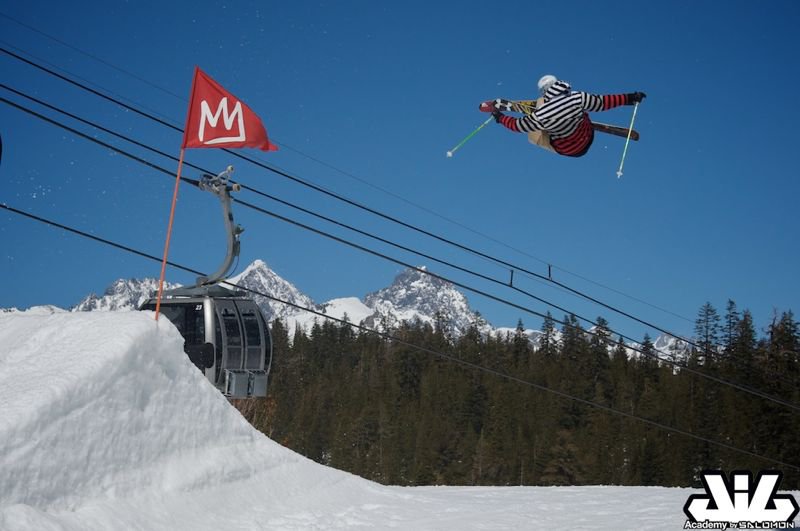 Bobby Brown
So many people were hitting the jump that over time it started to get bombed out (and in part due to the warm temps) so everyone then moved up top for more slaying of the multitude of rails, and on the big jump, which the weather over the past two days had prevented everyone from hitting. Needless to say, it went off.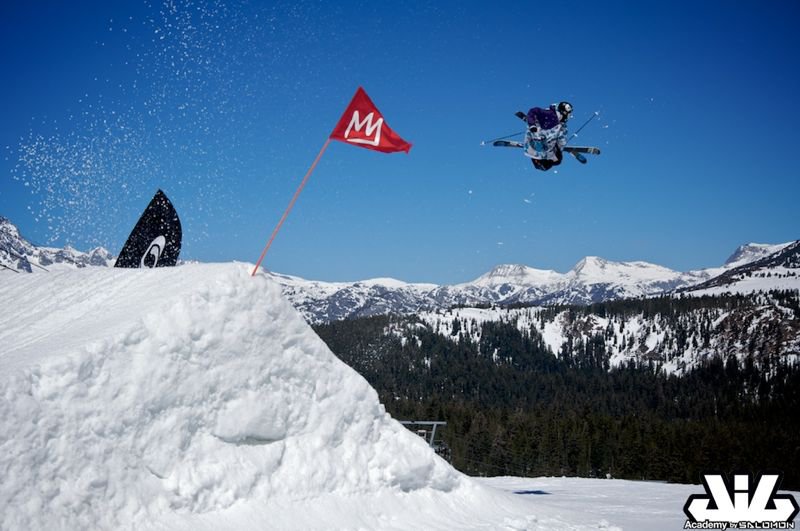 Simon Ericson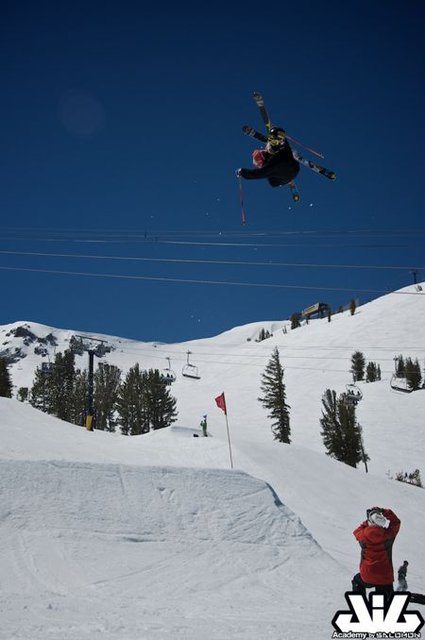 Nick Martini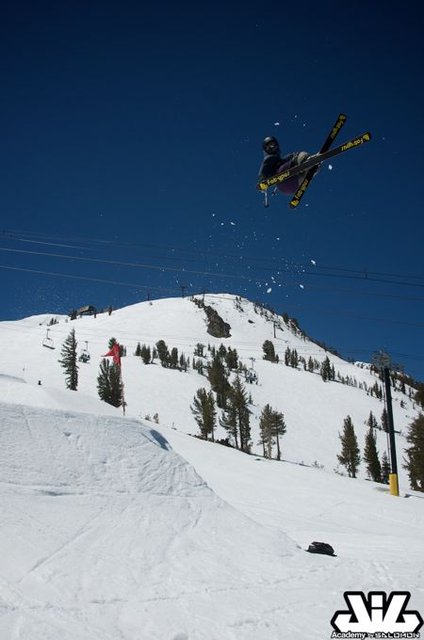 Cody Cirillo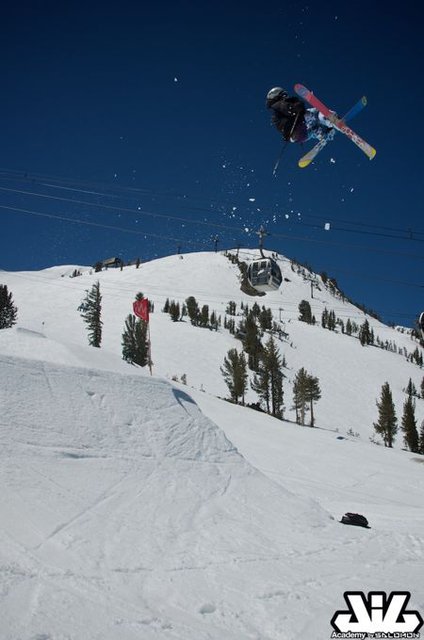 Jamieson Irvine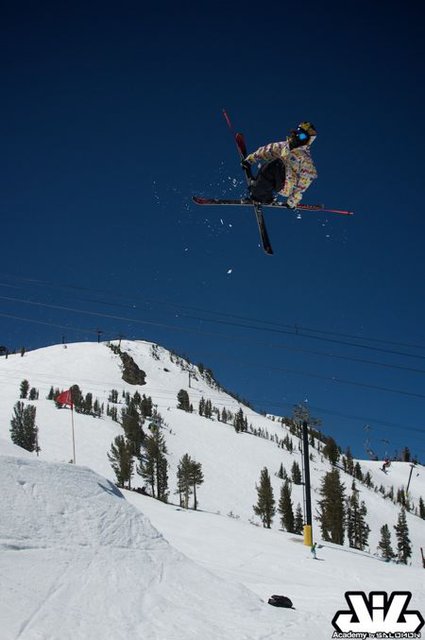 Matt Walker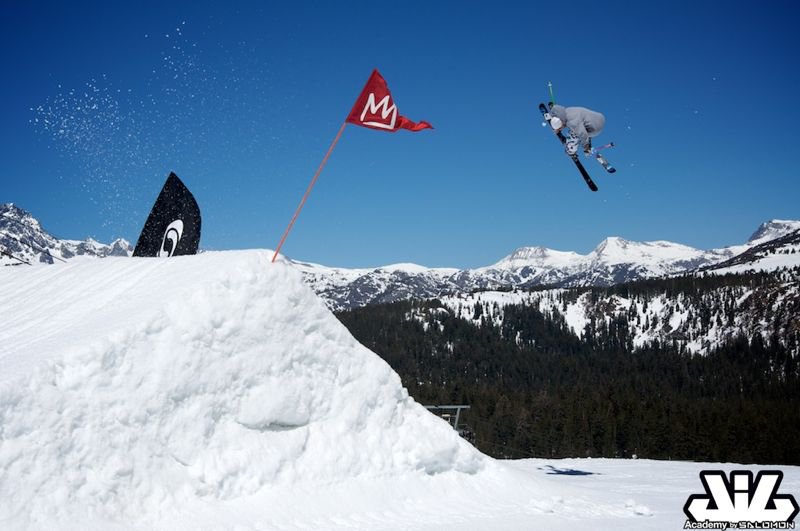 Alexis Godbout
Today's vibe was the best it's been all week, which is a tall statement since the vibe has been nothing but epic since we got here. Every single person here is having the time of their lives, and this week truly is a testament of how much Salomon does for the sport, and proves beyond a shadow of a doubt why anyone and everyone who can attend a Jib Academy stop would be crazy not to.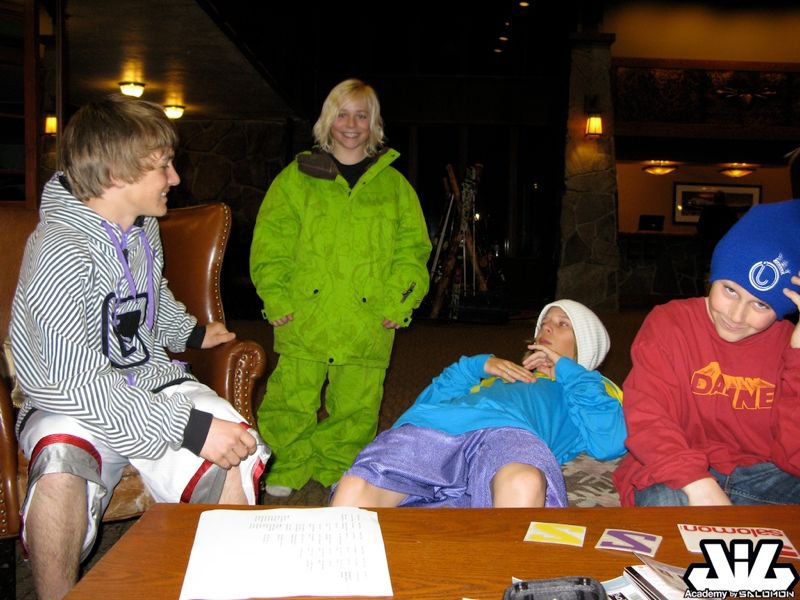 Jonas Hunziker, Willie Borm, Till Matti & Seamus Flanagan
Stay tuned for coverage on the last day of Jib Academy Finals tomorrow, which if the private shoot goes off is sure to be the biggest and best, and make sure to head over to http://www.newschoolers.com/jibacademy to check out more blogs from the kids along with the live webcast chats. Earlier tonight we had Dane Tudor, Bobby Brown, Kaya Turski and Mike Douglas, and on Thursday night at 5pm John Symms, Matt Walker and Henrik Harlaut will be on hand to answer all of your questions, so be sure to check it out!