Words & photos: Jeff Schmuck
It was yet another gorgeous bluebird day here in perma-sunny Mammoth, California for day two of the fourth annual Salomon Jib Academy Finals.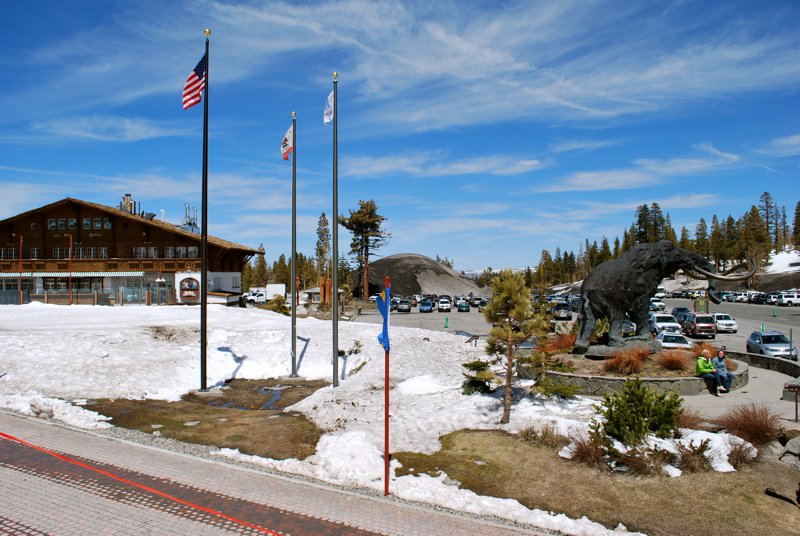 Following yesterday's warm-up session, the crew piled into vans and headed on down the dusty trail to the tumbleweed-populated town of Bishop for a night of bowling and mexican food where good times were had by all.
Nick Martini, Bobby Brown & Matt Walker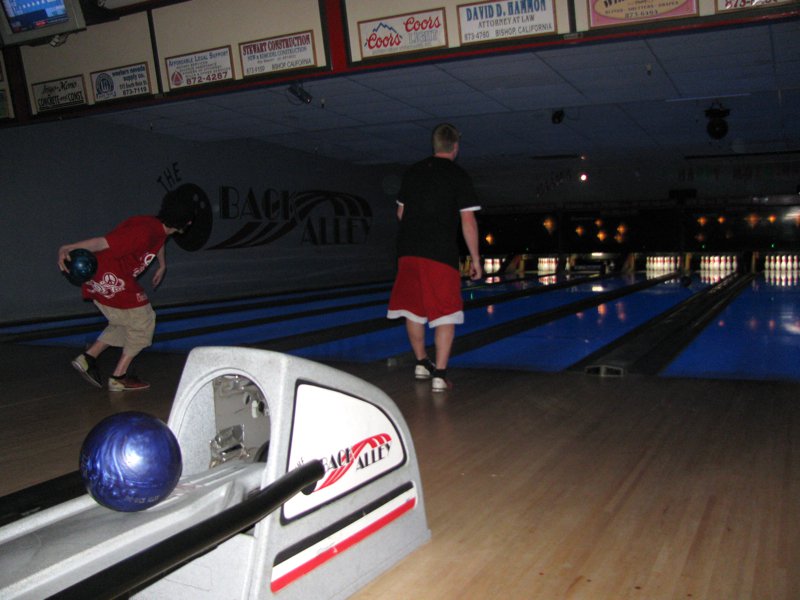 Then this morning once again dawned bright and sunny, and things quickly proceeded to pick up right where they left off from yesterday, but with a whole lot less traffic in the park, as the contingent of snowboarders who were killing it alongside our crew yesterday were on the other side of the mountain for day one of Superpark.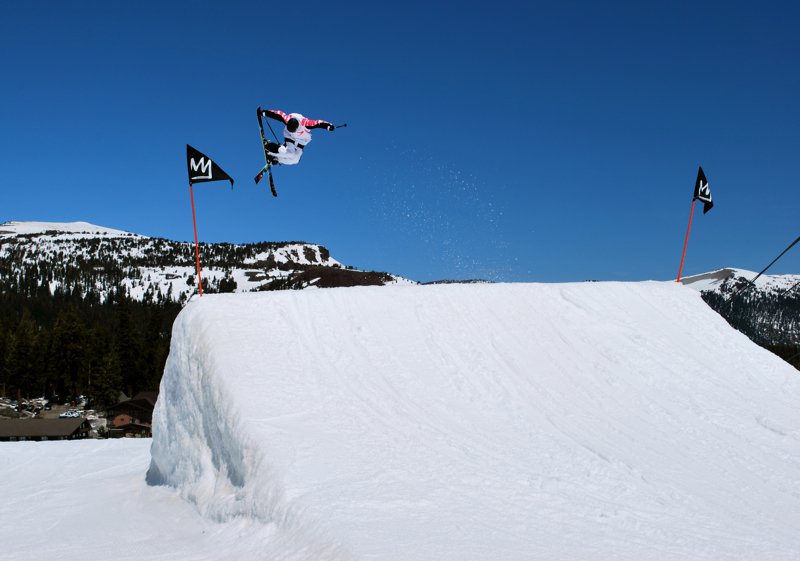 Nicolas Vuignier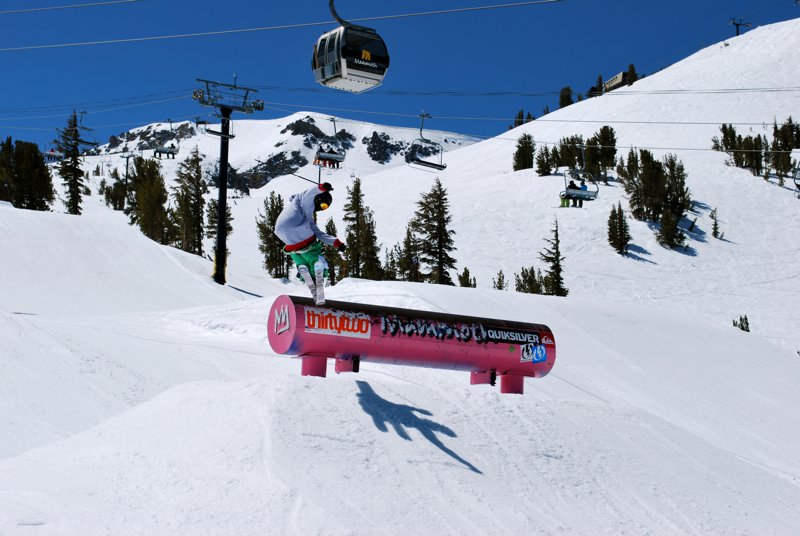 Seb Eaves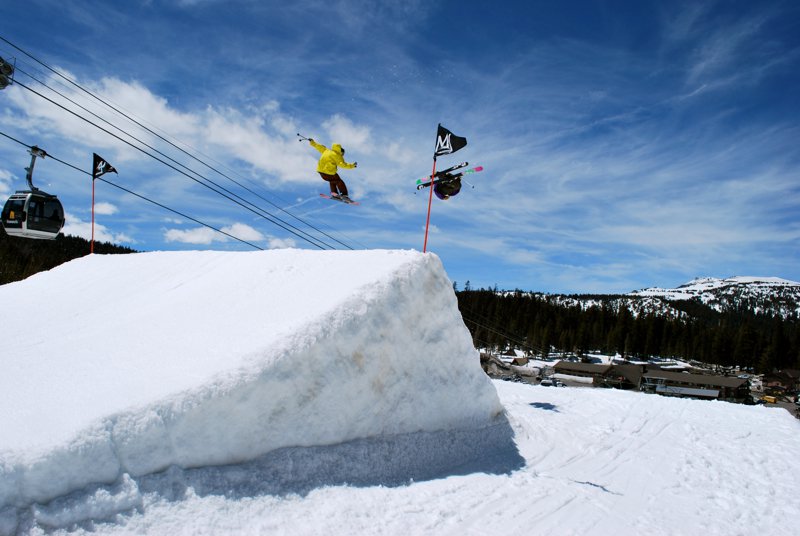 Lars & Tommy Ellingson
And in addition to the lack of traffic jams in the park, the vibe at this year's Jib Academy is a touch more mellow and relaxed than in year's past (not that the previous ones weren't), as with only 11 finalists in attendance and numerous Salomon athletes unable to attend due to injuries, the kids are getting a lot more one-on-one time with their favorite skiing superstars and a whole lot more time to ski.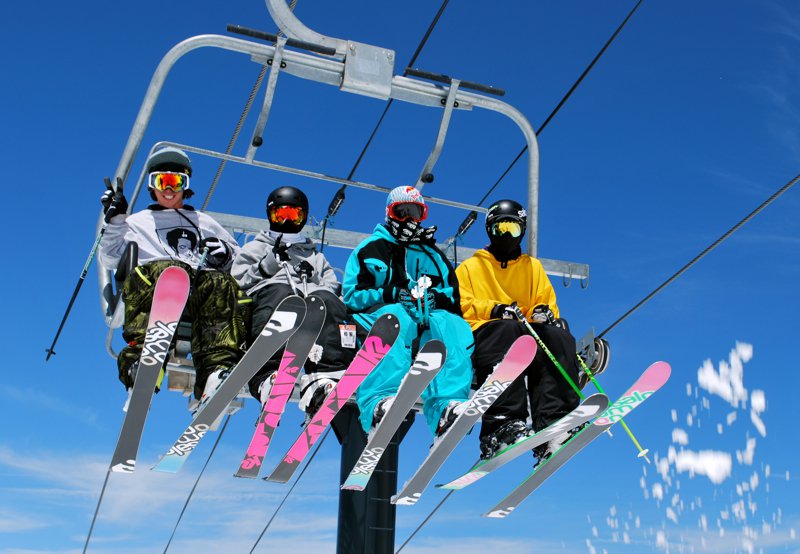 And speaking of superstars, The Dumont has arrived in Mammoth, and wasted no time in pairing up with his old running buddy Sammy Carlson to teach the jumps in the Unbound park a lesson as they both prepare for the upcoming PBP spring shoot at Mount Bachelor.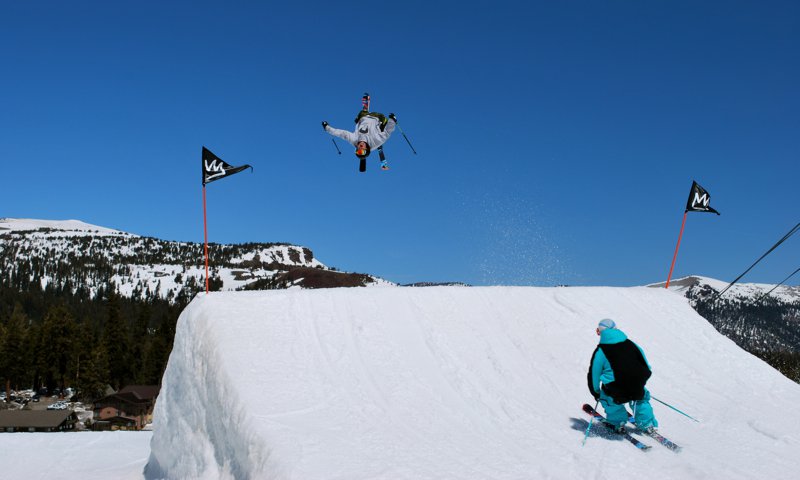 Sammy Carlson & Simon Dumont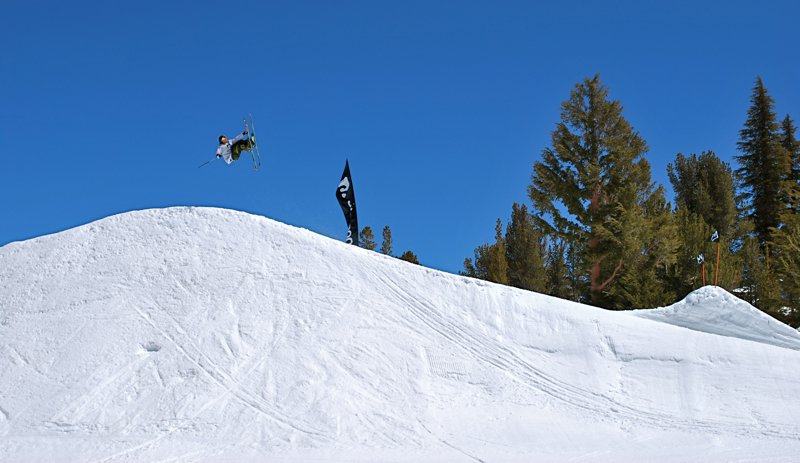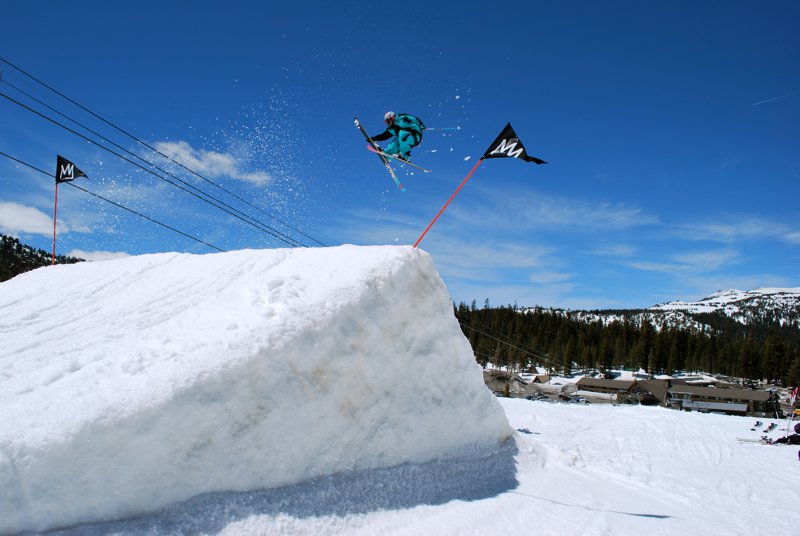 Bobby Brown was once again all smiles during his second day back on skis, while French-Canadian wonder kids Alexis Godbout and Vincent Gagnier might have been having more fun than anyone with impromptu spin to win contests in between throwing old school maneuvers and truck drivers on anything they could jump off of or slide.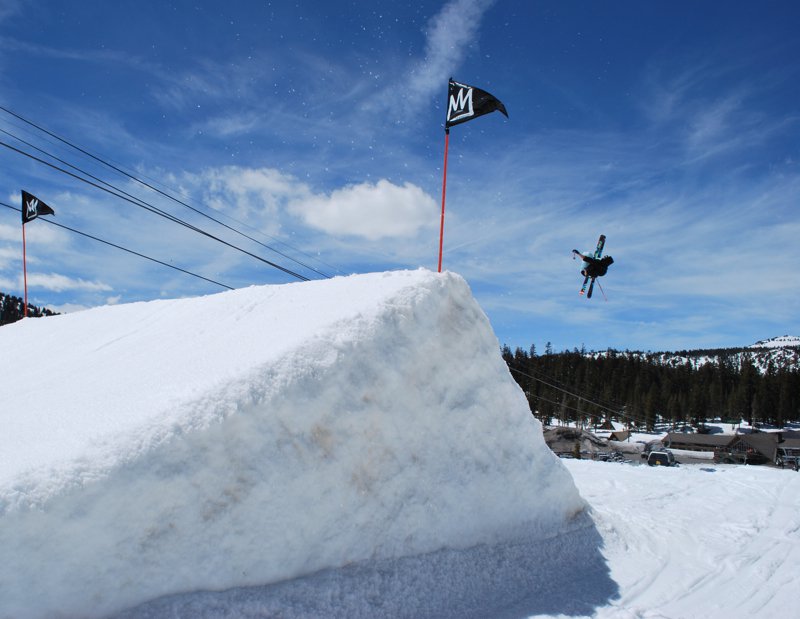 Bobby Brown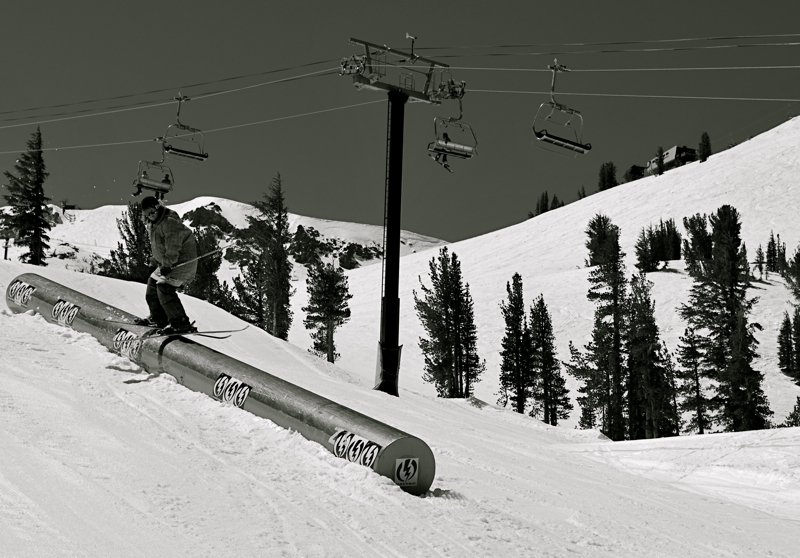 Alexis Godbout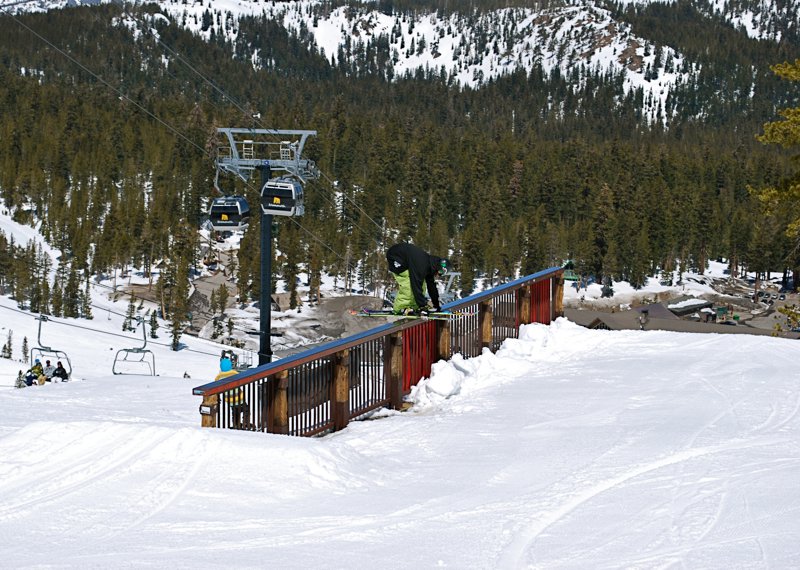 Vincent Gagnier
Matt Walker and Cody Ling were the media darlings for the day, as Mike Douglas and Salomon Freeski TV teamed up with The Ski Channel this week to rent a Red Lake Camera that shoots 1,000 frames per second for an upcoming episode of Salomon Freeski TV and a show on Jib Academy Finals on The Ski Channel.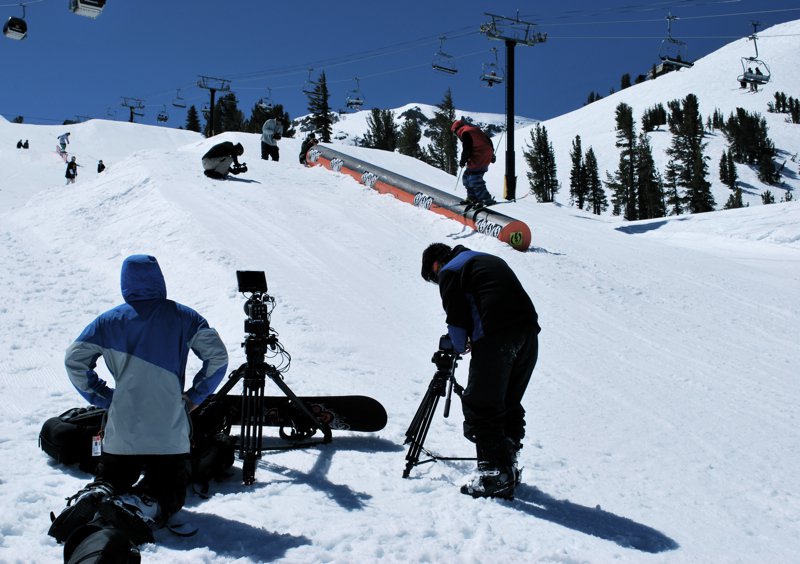 Matt Walker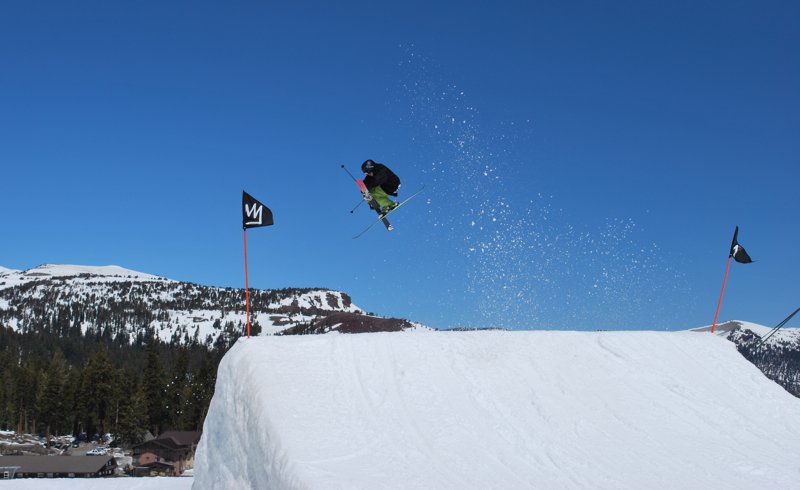 Cody Ling
The two lovely ladies on hand, Keri Herman and Megan Gunning, were also registering high on the stoke-o-meter, in particular when Gunning convinced a pro snowboarder to trade hoodies with her because she liked the machine gun on his. It's safe to say he got the short end (literally) of the stick on the deal, as her hoodie didn't exactly fit him all that well.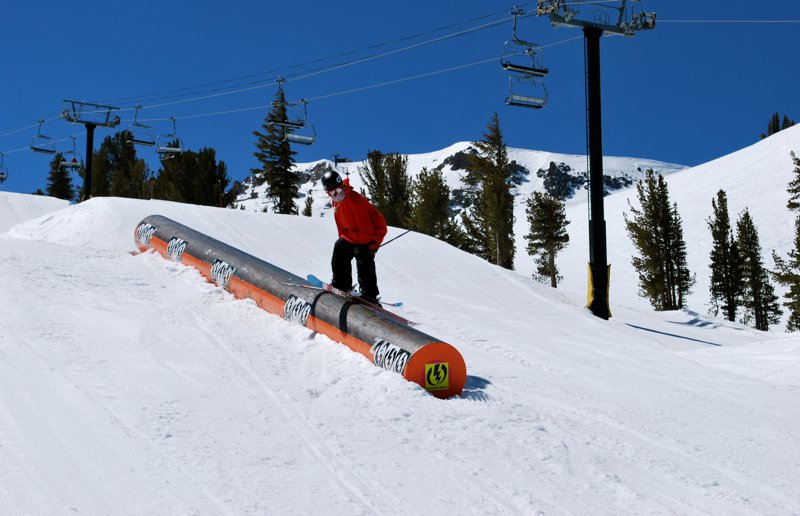 Megan Gunning
But Jib Academy Finals is really about the kids, who were more than holding their own in the presence of greatness. KC Brousseau was one of the first on the hill and likely one of the last to leave, throwing all sorts of buttery smooth and snail slow spins along with some front flips tossed in for good measure...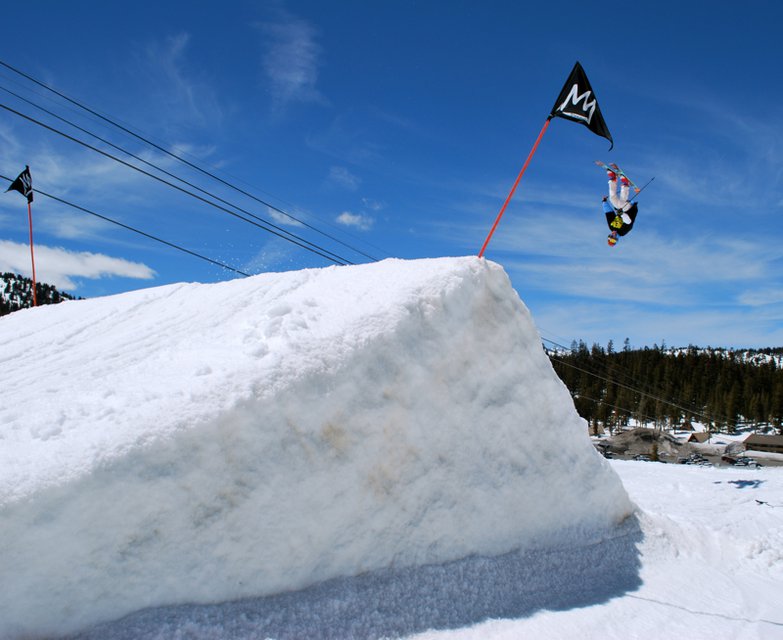 KC Brousseau
Ian Punnett was charging every feature that got in his way like the running of the bulls...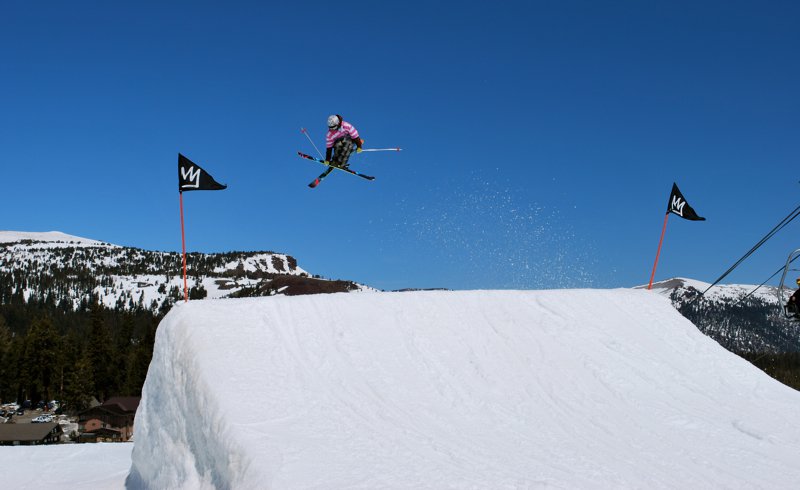 Ian Punnett
Garett Northey showed his well-roundedness by slaying absolutely everything that the Unbound terrain park had to offer...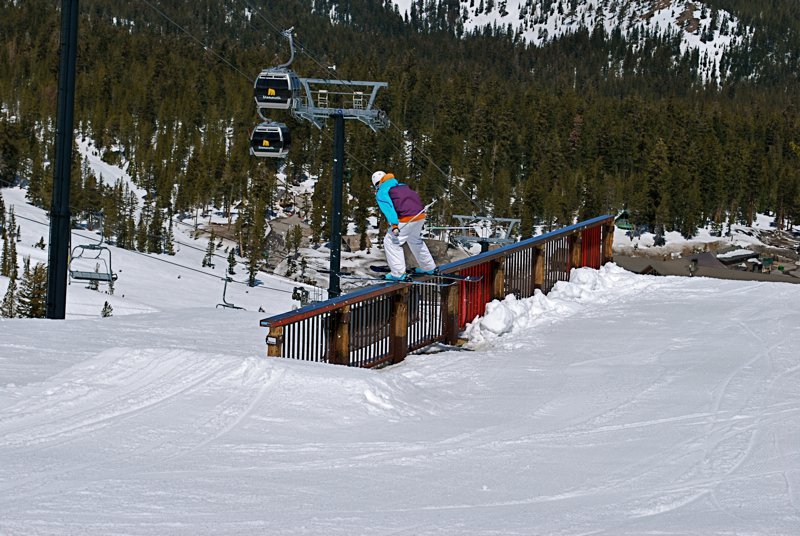 Garett Northey
While the Canadians Matt Wilcox and Alex Beaulieu-Marchand proudly represented the Great White North amidst the California sunshine by taking advantage of the iceless landings and stomping everything in sight.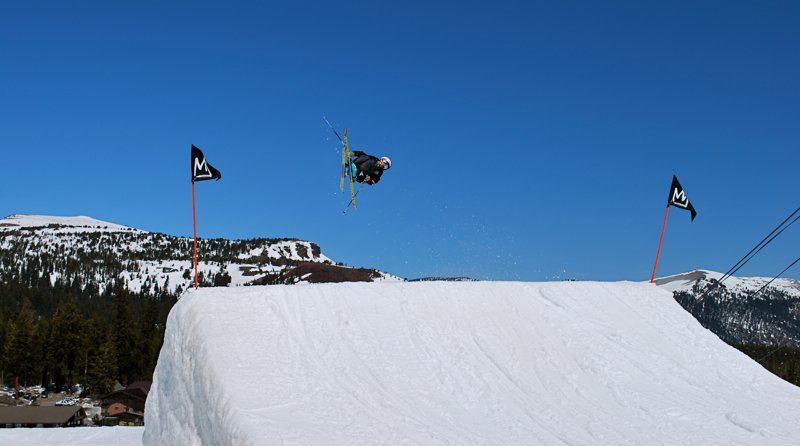 Matt Wilcox
Alex Beaulieu-Marchand
And Axel Ostlund continued to prove that he may just be one of the best skiers here by laying down huge technical tricks like he's taking a leisurely stroll down the beach.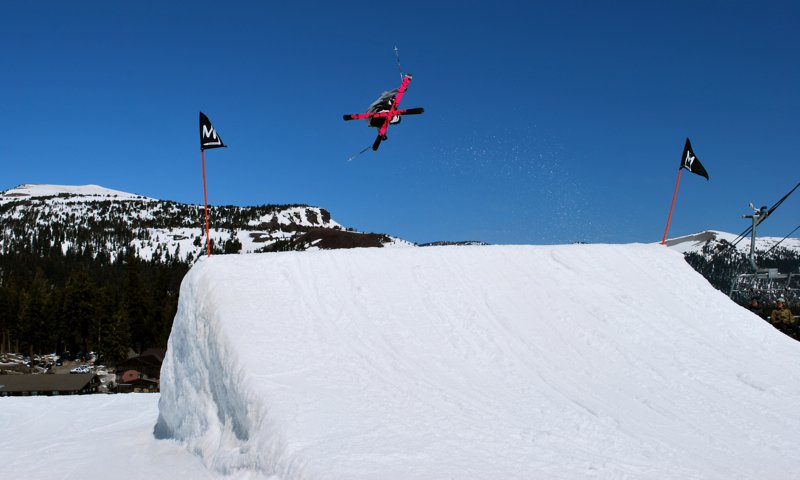 Axel Ostlund
Stay tuned for more from Salomon Jib Academy Finals in Mammoth, California, including coverage on tomorrow's scheduled private shoot on a custom built jump courtesy of the Mammoth park crew. Also don't forget to check out tonight's live video chat with Sammy Carlson and Matt Walker, which you can check out here beginning at 8pm PST/11pm EST, and be sure to keep tabs on the Twitter feed at the bottom of the homepage to stay up to date on everything that's going down here in Mammoth.