Words: Jeff Schmuck
Photos: Jeff Schmuck & Jenny Naftulin
Salomon Jib Academy Finals officially kicked off today in sunny Mammoth, California.
Following their hard fought wins at Jib Academy stops all over the globe earlier this winter, the 11 Jib Academy Finalists (Oystein Braten, Cesar Fabre, Alessandro Jossen, Garett Northey, Ian Punnett, KC Brousseau, Trey Fornelius, Oscar Wester, Axel Ostlund, Matt Wilcox, and Online Jib Academy winner Alex Beaulieu-Marchand) flew into Reno, Nevada yesterday where they were greeted by members of Salomon's team and staff before being whisked away in a stampede of shuttle buses bound for the legendary Mammoth Mountain.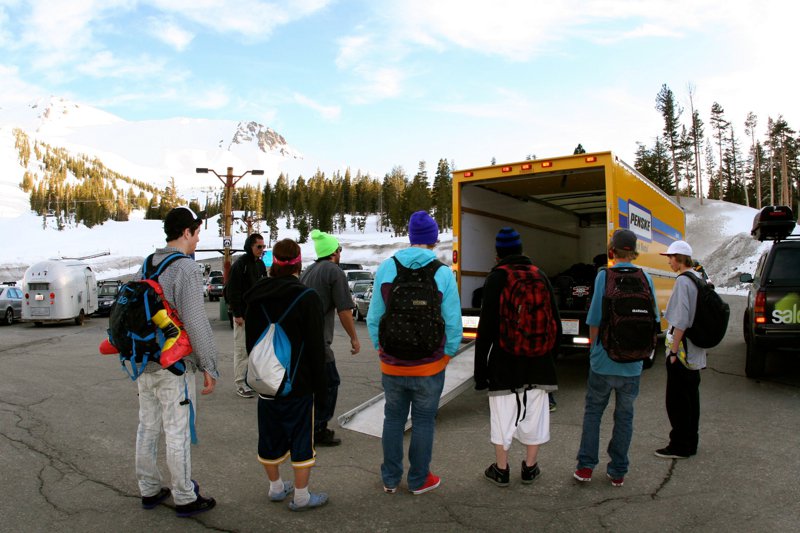 Upon arrival, everyone checked into ground zero for Jib Academy Finals for the past four years, the Mammoth Mountain Inn, which on top of its impressive antler chandeliers is the ideal spot to rest your weary head in Mammoth, as providing they played little league, the Jib Academy Finalists could throw a snowball from their rooms to the lifts.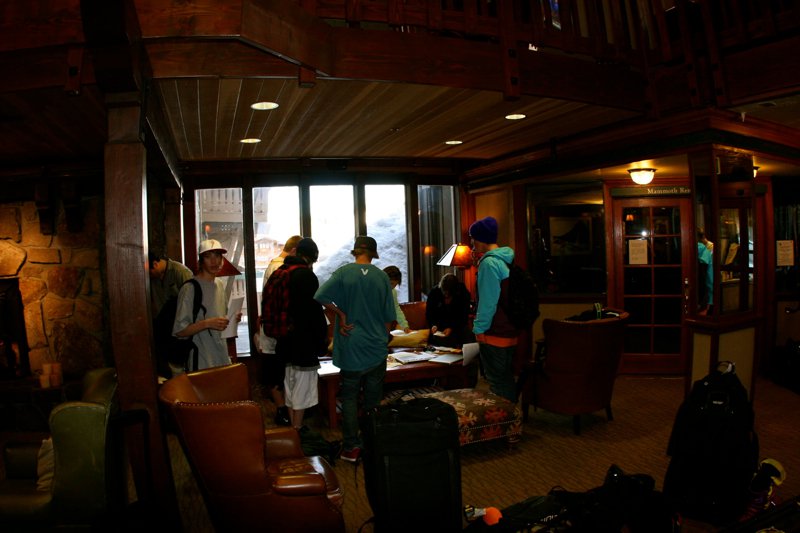 To no one's surprise, everyone awoke to gorgeous bluebird skies in perfect harmony with the warm California sunshine, which is pretty standard issue at Mammoth considering they receive about 300 days of this type of weather a year. Needless to say, the conditions had everyone chomping at the bit to get out there, so following a delicious and hastily chomped breakfast, the kids and Salomon team hustled to the lifts to kick off their fun-filled week.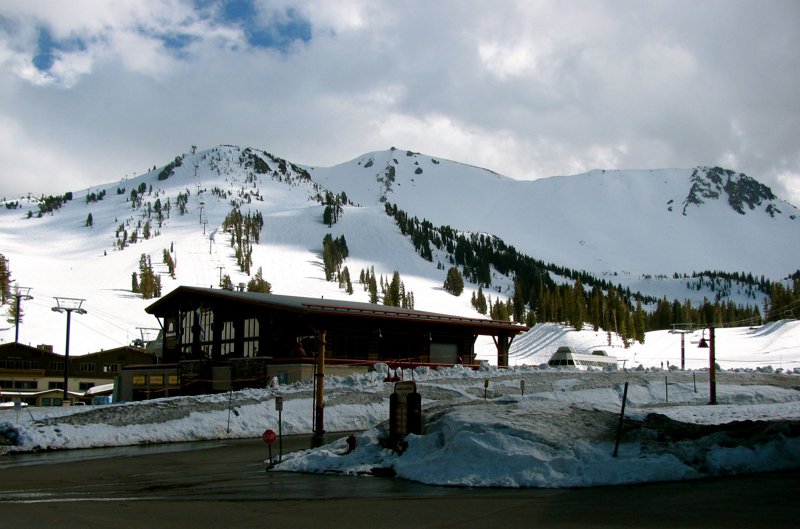 Mammoth. It lives up to its name.
First chair today in Mammoth was ridden by none other than X Games champion Bobby Brown, who after being forced to stay off skis for the past two months after fracturing his back returned to the slopes today, and was sporting a bigger smile than anyone out there, even the kids.
Bobby Brown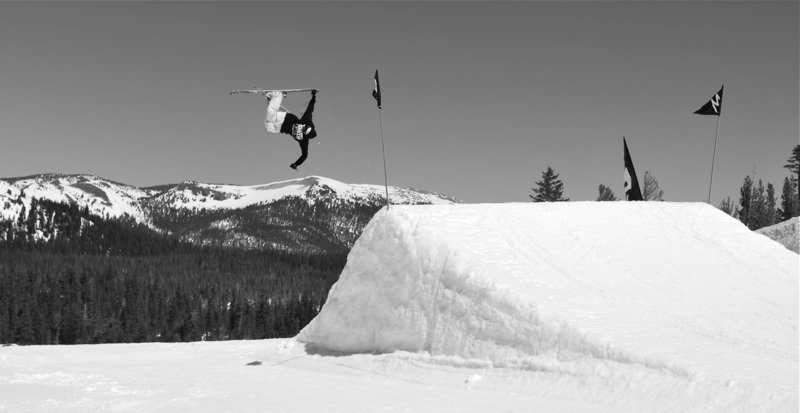 Also clicking into his Suspects for the first time since tearing his ACL in December was Nick Martini, who made a few gentle turns to see how the ol' wheel was feeling but steered clear of leaving the ground for the time being. Join us in welcoming back two of the nicest and most talented guys in our sport.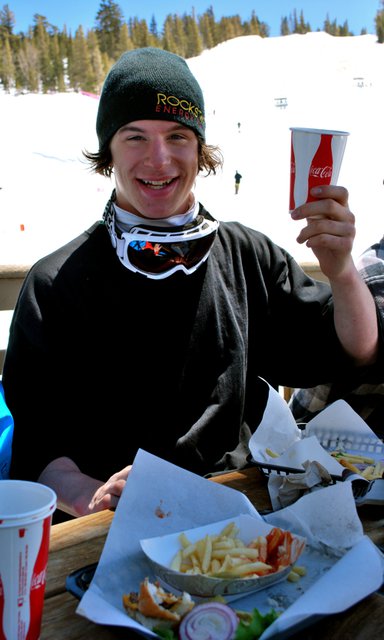 Nick Martini
Mammoth's park is in tip top shop with barely a dirt patch to be seen following an amazing snow year and the constant and tireless efforts of their A+ park staff. As a result, everyone wasted no time in assaulting the jump lines and smattering of rails in the Unbound park, but at the same time heeded the advice of the Salomom herself Jenny Naftulin, who asked everyone to take it easy on the first day considering that many of the finalists haven't skied in a month following the closure of their local hills.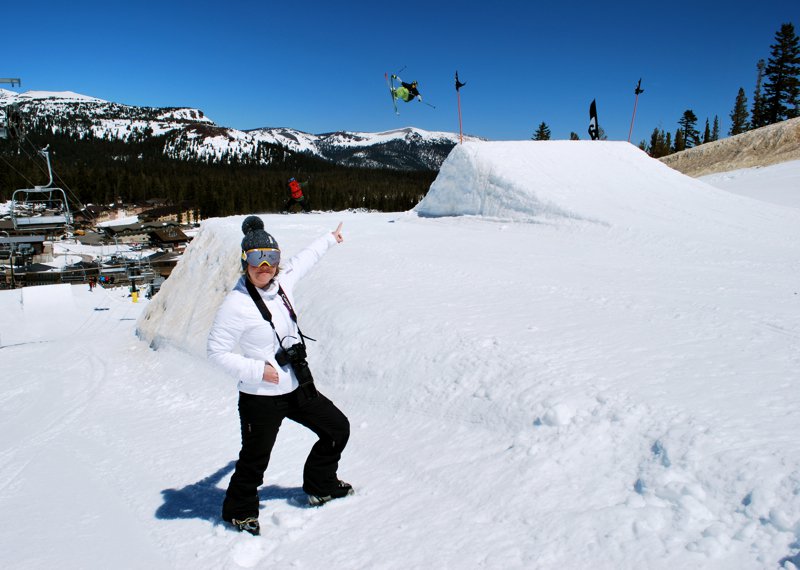 The one, the only...the Salomom.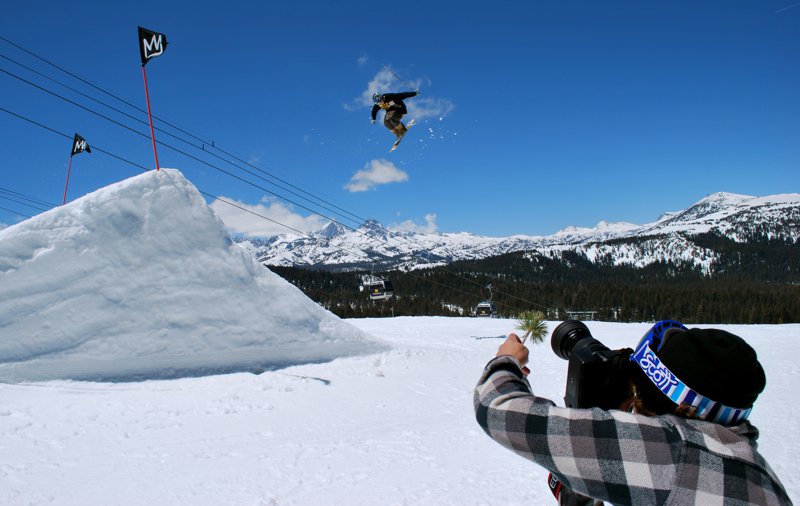 Salomon International Team Manager Tyler Gigg getting artsy by sneaking some makeshift foreground foliage into the shot.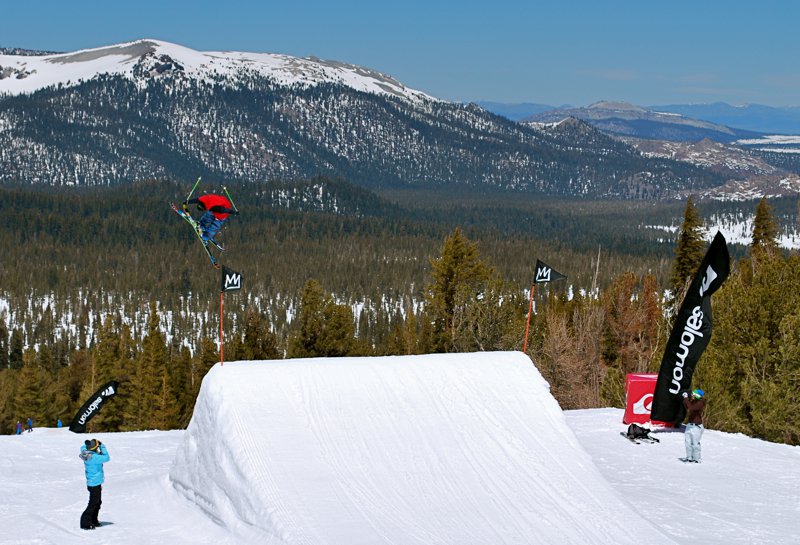 Matt Walker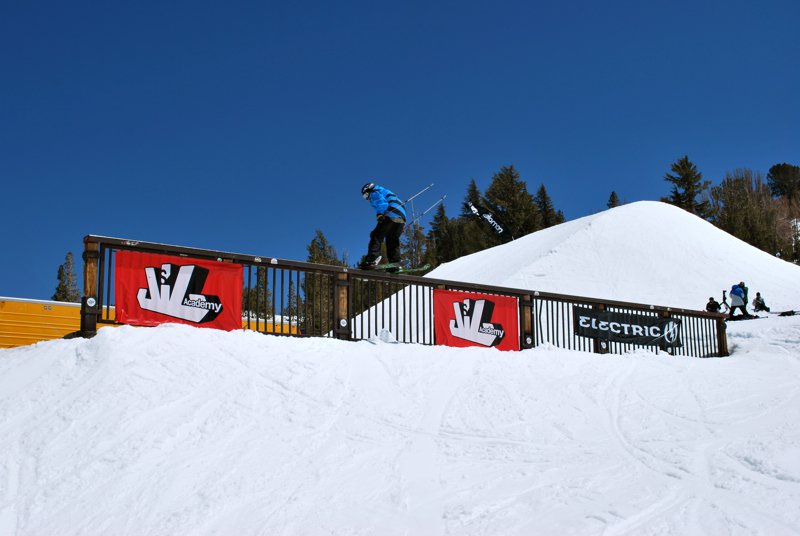 Oystein Braten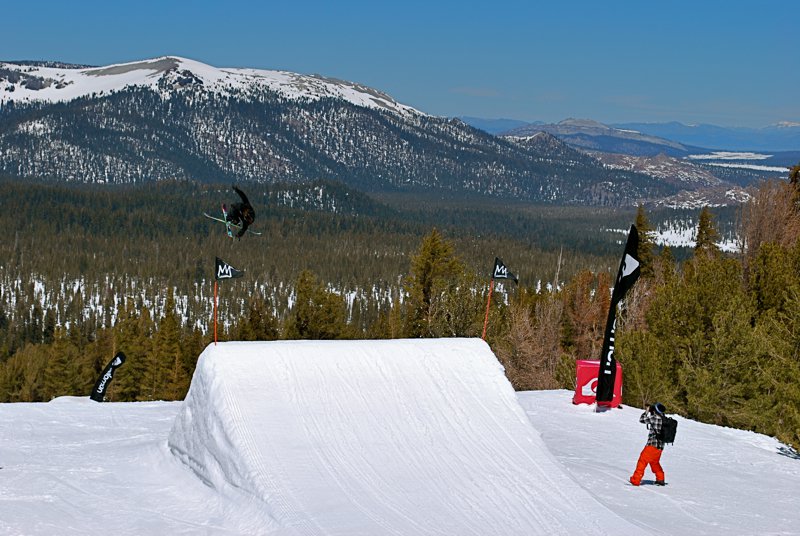 Paul Bergeron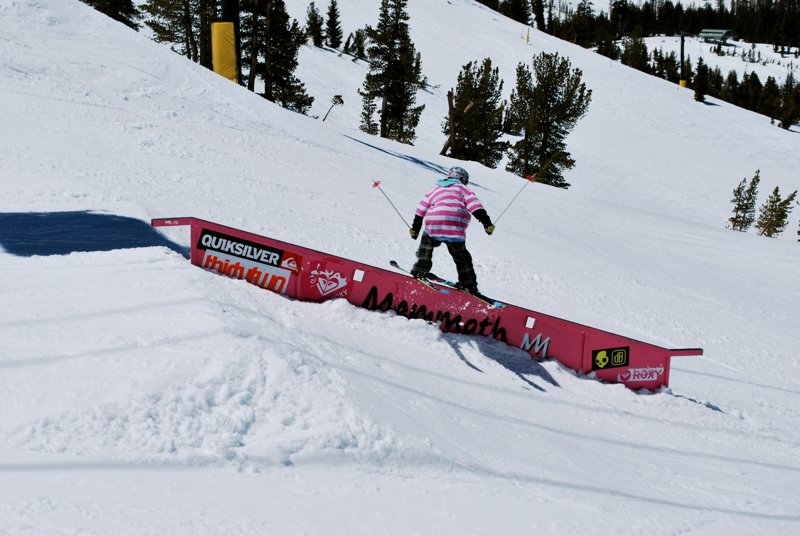 Ian Punnett
Sammy Carlson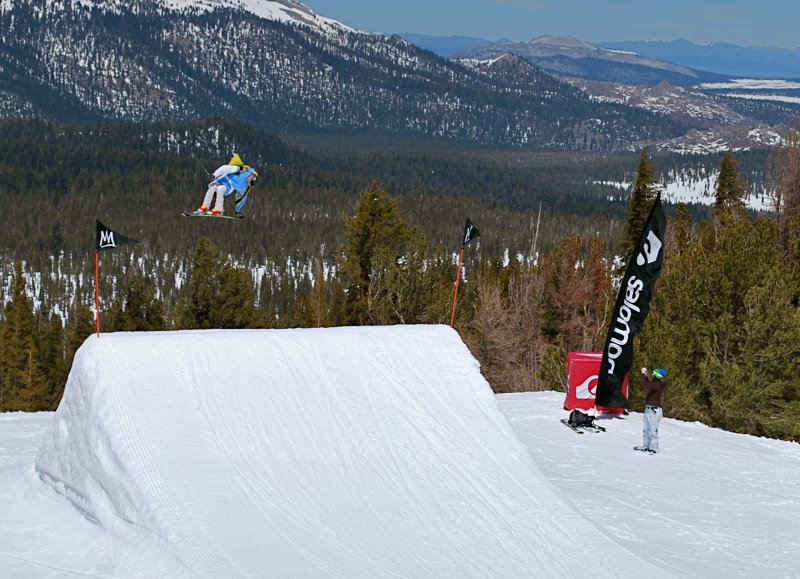 KC Brousseau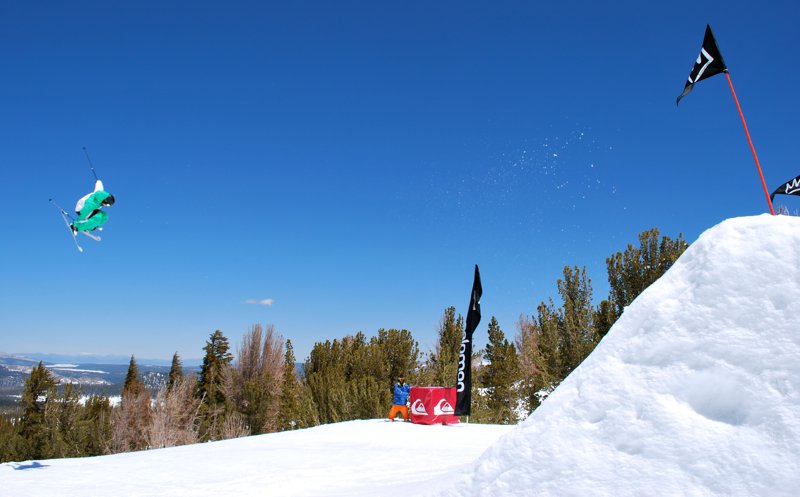 Seb Eaves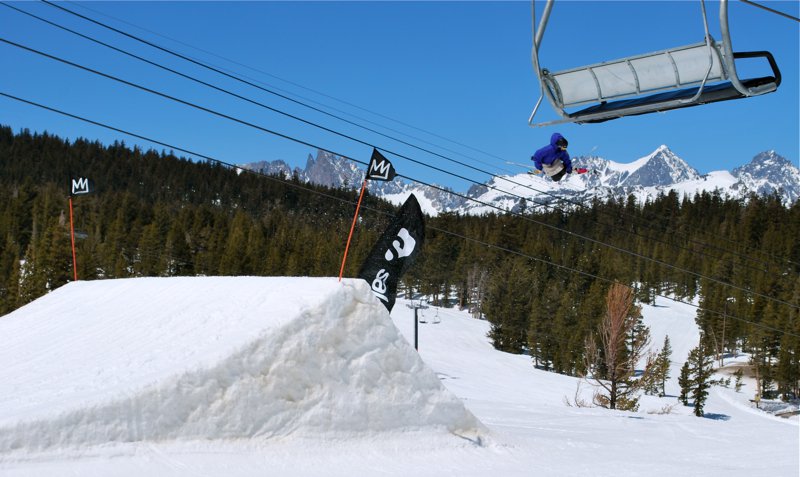 Axel Ostlund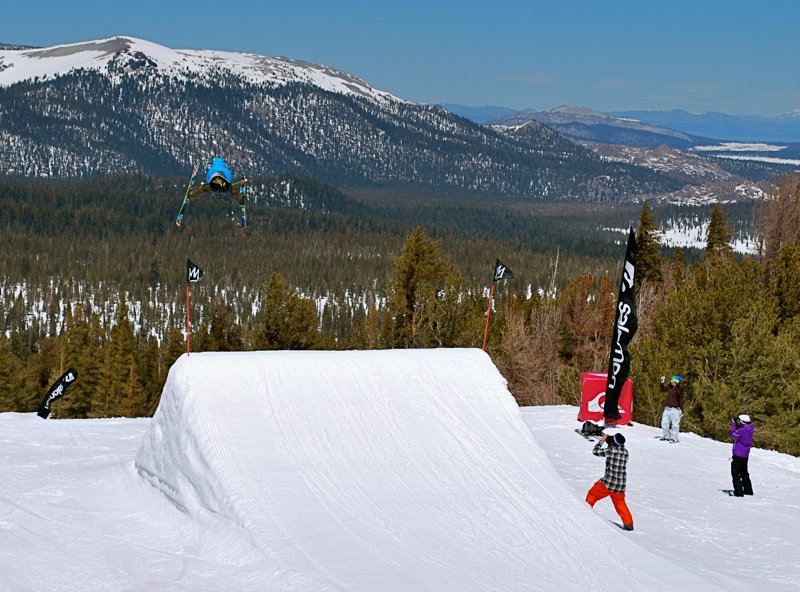 Alexis Godbout
Looming ominously next to the park is an immaculate 22-foot superpipe, which although no one got down on this morning will certainly come into play in the coming days, along with a custom built jump a few runs over with a poppy take-off and 100-foot long landing that the Mammoth park staff has cooked up for a private photo shoot on Wednesday for the crew.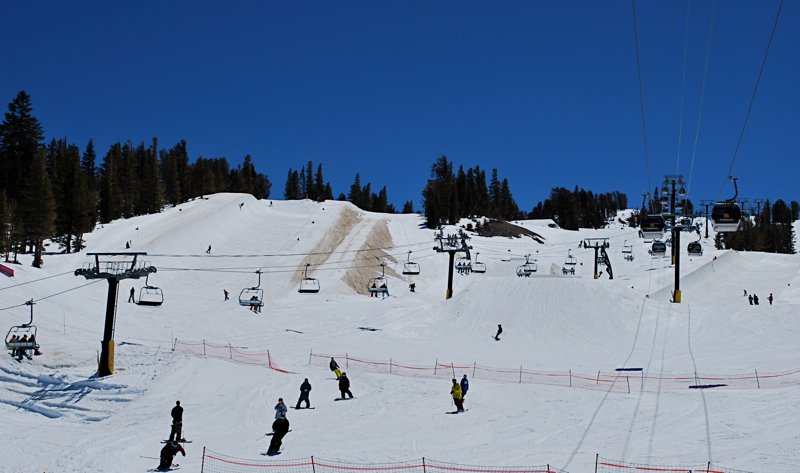 Stay tuned for much, much more from Salomon Jib Academy Finals at Mammoth Mountain, California, including tonight's live video chat with the extremely happy Bobby Brown and Nick Martini at 8pm PST/11pm EST, which you can check out here. But in the meantime, in the immortal words of Walter Sobchak from The Big Lebowski..."F**k it Dude, let's go bowling."