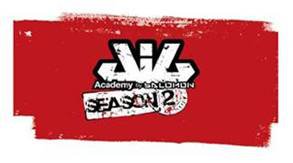 Markham, ON - January 16, 2008
Salomon has launched its highly anticipated 2008 Jib Academy website, unveiling a schedule of international stops for the world's most exciting youth freestyle ski event. Online pre-registration will be available in late January at http://www.salomonjibacademy.com and will be limited to 50 participants per Canadian tour stop.
In its second year, the Salomon Jib Academy is a series of slopestyle events for freeskiers 16 and under. The free event gives young athletes an opportunity to boot up and ski with their heroes. Equipped with tips from the pros, the event is peer-judged and winners are selected based on style, talent, positive attitude and sportsmanship. One participant from Canada Olympic Park, AB and one participant from Mount St. Louis Moonstone, ON will advance to the 3rd Jib Academy at Mont Tremblant, QC. The Mont Tremblant winner will advance to the world finals in Mammoth, CA.
Canadian dates are as follows:
March 1st: Mount St. Louis Moonstone, Barrie, Ontario http://www.mslm.on.ca
March 22nd: Canada Olympic Park, Calgary, Alberta http://www.canadaolympicpark.ca
March 30th: Mont Tremblant, Mont Tremblant, Quebec http://www.tremblant.ca
The 2008 Salomon Jib Academy Tour will take place in Sweden, Norway, France, Switzerland, United States, and Canada. Winners from around the globe will earn an all-expense paid trip to Mammoth Mountain, California in May, for a week of skiing and hanging out with Salomon's world-famous freeski team! In Mammoth, skiers will participate in a private sunset shoot and hang out with the pros throughout the week. Second and third place prizes at regional events will receive tons of great Salomon gear.
http://www.salomonjibacademy.com