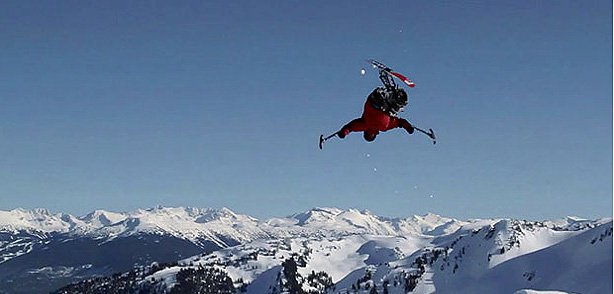 Back in 2004, a flip on skis gone tragically wrong broke Josh Dueck?s back and left him as a T11 ? full paraplegic. For the past 8 years one of his dreams has been to do a flip on snow again. On February 3, 2012, Josh became the first person to perform a backflip on snow in a Sit Ski! Here is episode 13 of Salomon Freeski TV.
Salomon Freeski TV S5 E13 Sit Ski Backflip
Related posts:Salomon Freeski TV EP12 – Salomon Team Camp On this week's episode we drop by the Salomon Team...
Salomon Freeski tv Ep.18 Whistler gets a lot of snow and often sits under...
Salomon Freeski TV EP.19 On this week?s show salomon check in with Simon Dumont...