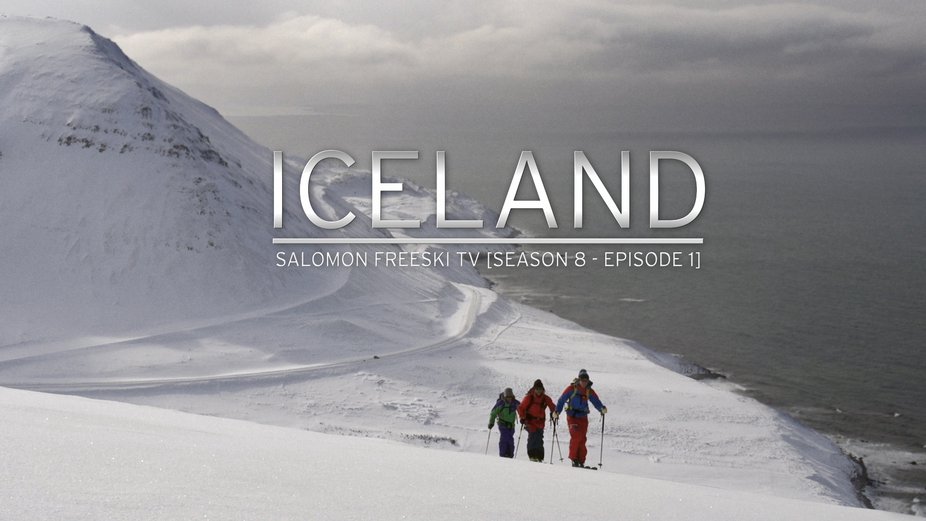 In memory of Andreas and JP we switched things up for the first episode of Season 8. "Iceland," which features Andreas, was shot last year from March 15 - April 1.
From a first descent of Skidadalur on Burffelshyrna in the pouring rain to swimming in the Arctic Ocean, Salomon Freeski TV producer, Jeff Thomas, fondly remembers Andreas being, "keen on anything and everything."
Leslie Anthony, who was along on the trip, remembers his time with Andreas:
"'I was lucky to experience the positive energy that Andreas Fransson brought to everything he did. He was a doer, a philosopher and an adventurer of a different kind. On one of our last day's in Iceland last year he dragged me out to a hot dog stand on the streets of Reykjavik. He didn't eat meat and I hate hot dogs, but he insisted we go because "It's in the guidebook for Reykjavik. Everyone goes there. It's been there 70 years. We have to." So we go and get so lost in the harbour area that a woman who runs whale tours takes pity on us and drives us to the hot-dog stand. We wait in the requisite line and eat these disgusting wieners slathered in mystery condiments and the whole time I'm waiting to see if Andreas will even be able to choke it down. But… three bites and it's gone and he declares "That was AWESOME!" See you my friend."
http://www.newschoolers.com/watch/730841.0/Iceland---Salomon-Freeski-TV-S8-E01