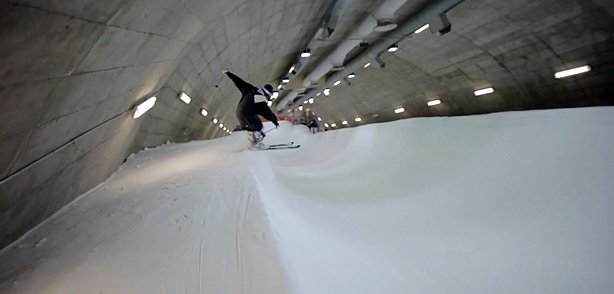 When you go to a country like Finland, you realise that despite the amount of snow, it's incredibly flat. Not only that but much of the winter is completely comsumed by darkness. So how do they produce the amount of top grade skiers that they do? Well, Salomon Freeski TV decided to head over there and get an answer to the question. We follow AJ Kemppainen as he gives us a glimpse into his world as he trains for the competition season.
Indoor halfpipe anyone?
MPORA Action Sports
Related posts:Salomon Freeski TV EP12 – Salomon Team Camp On this week's episode we drop by the Salomon Team...
Salomon Freeski tv Ep.18 Whistler gets a lot of snow and often sits under...
Salomon Freeski TV: Season 4 Here it is, Season 4! Watch the latest episode as...