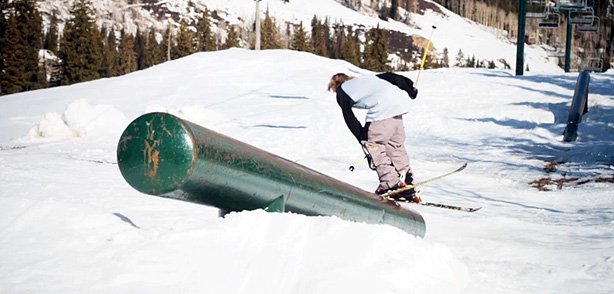 Whenever a Saga Outerwear video pops up online I'm always scrambling to watch it. Every other piece of work can wait for a while because I must watch it! This latest edit has Collin Collins, Tyler Barnes and Nicky Keefer spending a morning on the Brighton tubes. Like every other snow video at the moment, it's made me incredibly jealous.
SagaTV: Brighton Tubes
Related posts:UK Snow Film Festival, Brighton http://www.snowfilmfest.co.uk ...
WIDSIX TV: Opening Day at Brighton with Grete Eliassen Stalwart of WIDSIX TV, Grete Eliassen spent the first day...
Evan Heath Visual: Jeff Kiesel – Brighton Jeff shredding a morning at brighton...