Thanks to everyone that came through on opening day, wish I could have taken more photos but here are some of the people that made the travel to Saga Suppliers West.
What's the scene on these gift bags?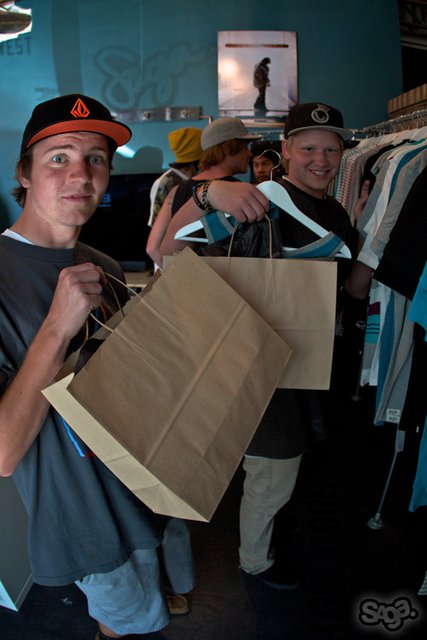 She is showing that retail life is tough, so much to manage.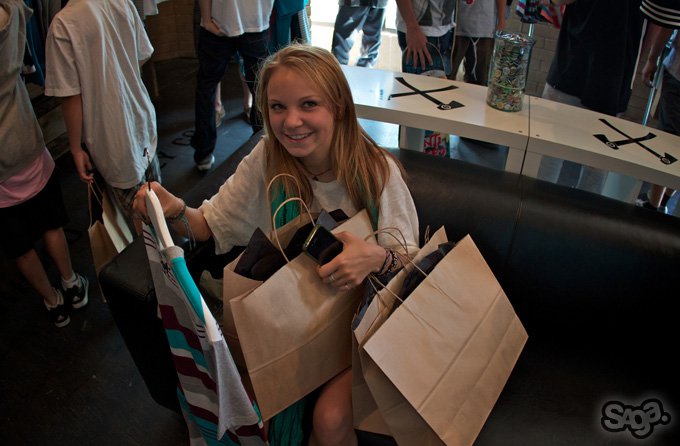 I automatically like anyone who wears a shirt and tie to opening day, it is just like a business meeting.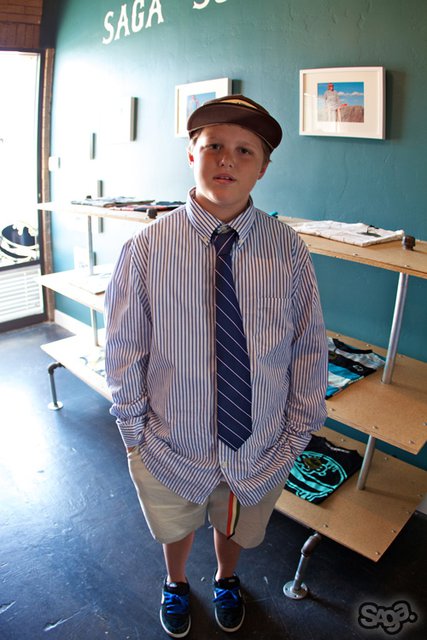 Scott Damon came through even after getting his wisdom teeth removed.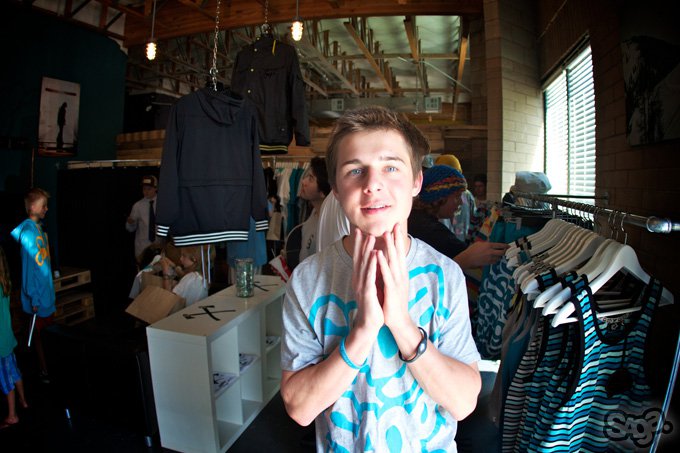 I could capture this picture with anything but really all that matters to you is that anomie suit in corner. Goost and Dan doing their best Breakfast Club impression.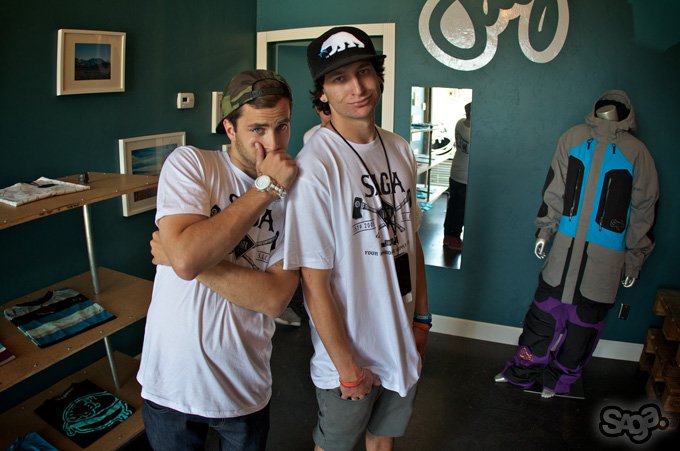 Dear Apple, we knocked your check out style, thanks. -Saga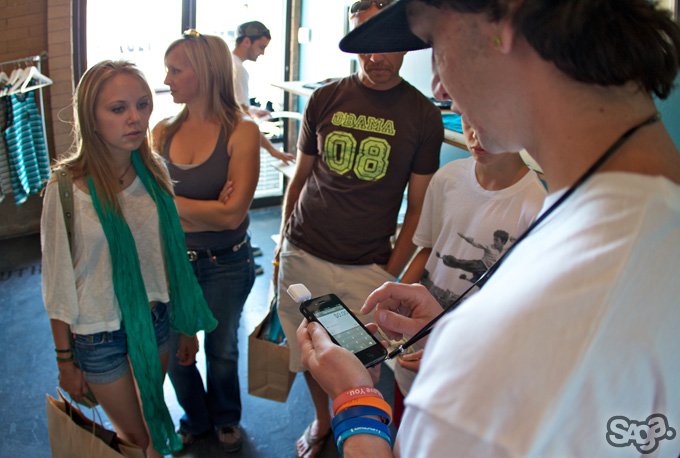 Goost needed a new profile pic so he got one on this this blunt, no really I bet he has it on his facebook right now.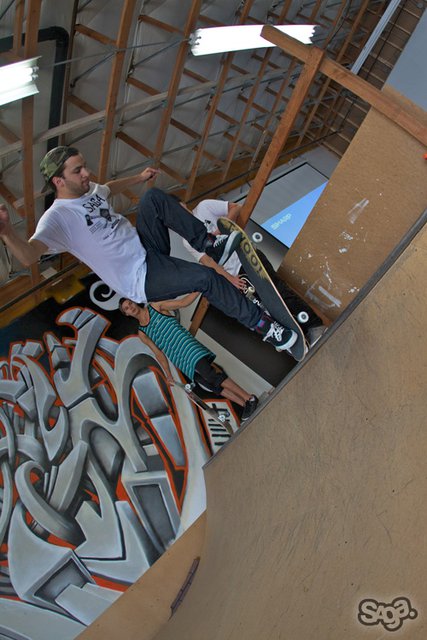 The claw machine got emptied out before I could even get a pic. This is by far the most liberal claw machine in all of the west, a tight claw will do that.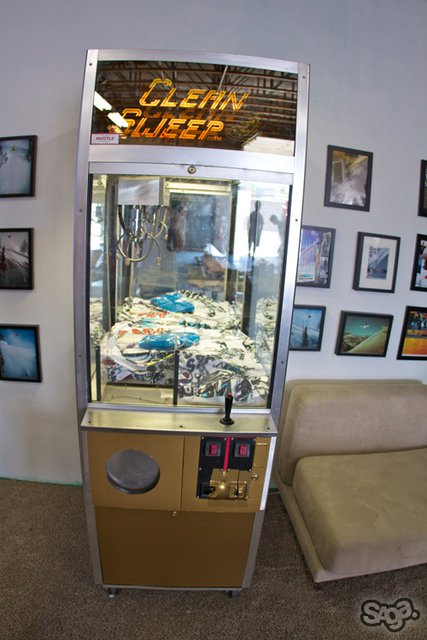 Thanks again to everyone came through.