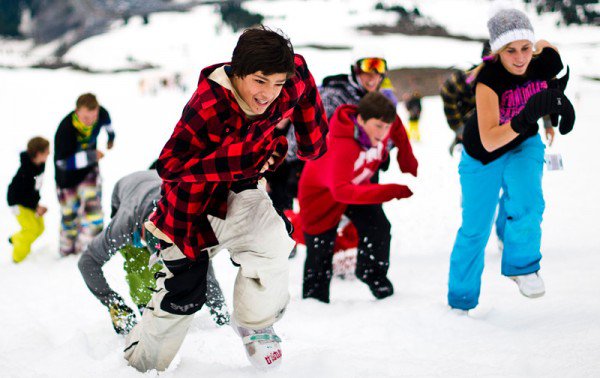 The on hill race with Saga took place again session 3. Kids are eager to get free Saga outerwear and expend a lot of energy to do so. The top five campers are picked after a heated foot race up hill. Once the top five are selected this is where the hard part begins. Each five campers have to chug a small carton of milk, eat three doughnuts, and then run up hill to where the Saga prizes are held. It was fun to watch, but if you missed it check out the photos below.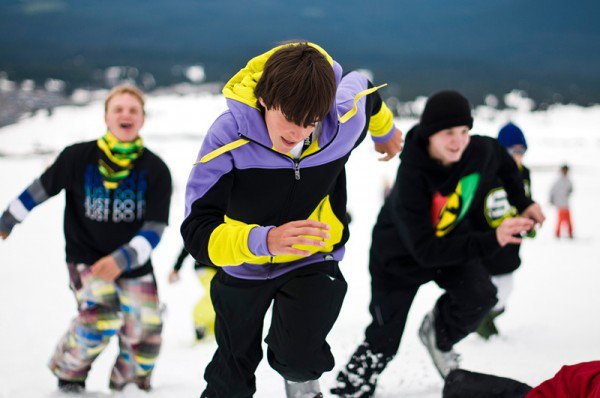 Smiles and determination.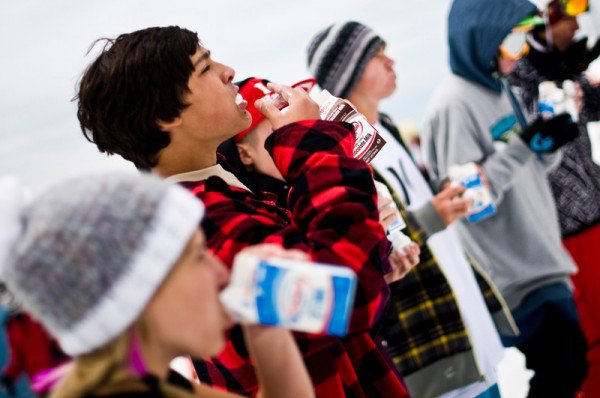 Doughnuts and milk makes for a very filling combination.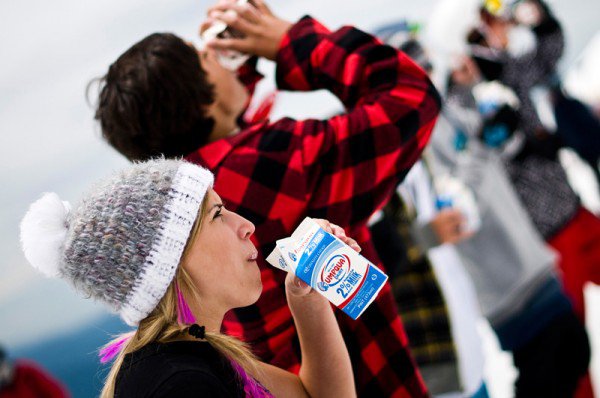 Chugging milk was a challenge for some, but as you can tell for the camper in the red (won 1st) it wasn't a problem.
Camper in the red was on his way up hill while everyone else tried to catch up.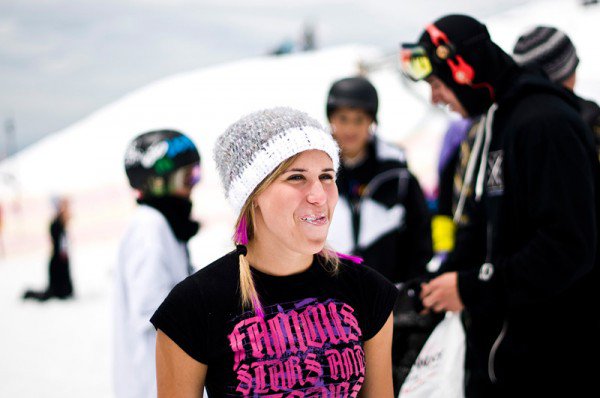 Even if you didn't win first place it is always still a good time!
Windells - BMX. Skiing. Skateboarding. Snowboarding.