The 7th annual Silver Star Mtn. SHOWDOWN THROWDOWN HOEDOWN is a
wrap!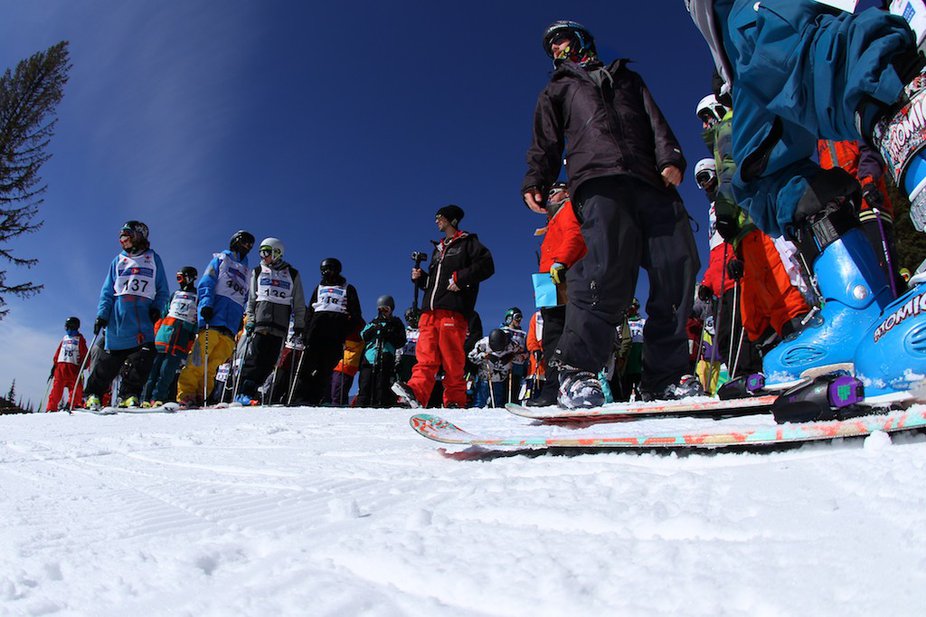 Bigger and better this season as a sanctioned TTR & AFP event
presented by Canada Post Athletes from all over Canada showed up in hopes of
taking home the cash, bragging rights, and even more importantly, the points in
the world ranking system. Same great contest athletes look forward to in the
spring, but an even bigger meaning in the grand scheme of things. The sun
shined bright for everyone to enjoy, and the beer flowed in the gardens for the
spectators hydration. Burgers, beers, and babes were servin up those of age by
Okanagan Springs, and a large family friendly viewing area, smack dab in the
middle of TELUS park. Arbor, NeverSummer, and Flux, brought out a full demo
fleet for the snowboarders, and a ton of free swag giveaways. Huge, consistant
,tricks were layed down all day in the perfect windless conditions, and the
smiles across everyones faces were apparent. With the largest, and most
creative slopestyle setup we've had, allowed the athletes to showcase their
talents in perfect conditions. Shout out to Silver Star Mountain Events Crew,
and the Terrain Park crew for cookin' up the course. Thanks to all competitors,
spectators, sponsors, and everyone involved to make the event happen!
Check out the embedded edit from Cryptic Media.
Photo Gallery can be found HERE
Results:
Men Pro Snowboard
1st Brad Reid
2nd Beau Pearson
3rd Dustin O'Ferrall
Men AM Snowboard
1st Shaun Dolan
2nd Jesse Molneux
3rd Dom Oshanek
Female Snowboard
1st Sarah Belford
2nd Jamie Clark
Male Pro Ski
1st Simon D'Artois
2nd Cameron Smith
3rd Tyson Oland
Male AM Ski
1st Gordon Tanner
2nd Zain Tirmizi
3rd Jake Ondrik
Female Pro Ski
1st Yuki Tsubota
2nd Cassandra Sharpe
3rd Ashleigh Low
Female AM Ski
1st Meagan Fiselier
2nd Bryana Cressey
3rd Katie Walker