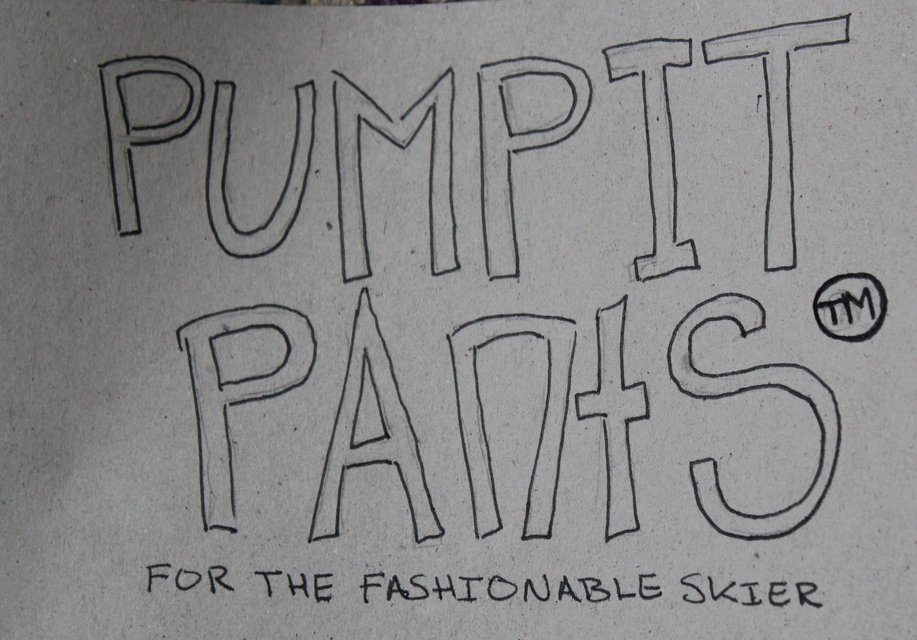 Pump it Pants(trademark) a revolutionary new product from Steezy Sports Conglomerate are slated to debut at SIA this year, Ll news was able to get an exclusive first look and interview with company founder Hairy Pitt.
Ll News: Hello Hairy, it's great to see you again, you recently returned from vacation in Deer Valley, how was that?
Hairy: It was great, I was able to relax in my chalet and do some final product testing, I also navigated some of the more precarious black diamond runs.
Ll News: That's great to hear, now could you tell us a little about this new product we have heard so much about?
Hairy: Of course! I can't release too many of the details or product pictures yet but I am just overjoyed to be able to give you a little sneak peak of what we have been working so hard on. After our investment in Heartcarve skis we decided it was time to change things up a little bit and branch off into a clothing line. The first product we will be releasing in this line is our new Pump it Pants(trademark) We really think these will be an industry game changer.
Ll News: We have seen some leaked photos and we are really stoked on the look of the pants and the wide range of cuts and styles you seem to have, would you care to elaborate on any special features or advantages these pants have?
Hairy: Yes, we have been very happy with the response we have gotten so far on the pictures we have leaked, most customers seem to be most pleased with the range of fits from thuggy baggy to hipster tight that we have developed. What the customers don't know is that we have actually only released pictures of one pair of pants.
Ll News: What!? How is that possible? The pictures clearly show at least five different fits and two colorways.
Hairy: Yes! That is the point! While doing market research we found that for most freestyle skiers the look and color of a ski pant matter much more then the technical specifications or comfort. With the speed that skiing fashion trends move it is nearly impossible to keep up with the daily changes in what are cool looking pants. We developed Pump it Pants(trademark) to fix this problem. What Pump it Pants(trademark) do is allow the trend conscious skier to adjust his outerwear style on the go. With Pump it Pants(trademark) you can take some chill, style-filled park laps in the morning with full gangster bagginess, go rip some pow with a medium, traditional fit, and finish up with some slushy butters and jibs in a hip, tight fit, all in one pair of pants. This also means that if you happen to see a professional skier at your local mountain you can immediately adjust your pants to fit exactly like his.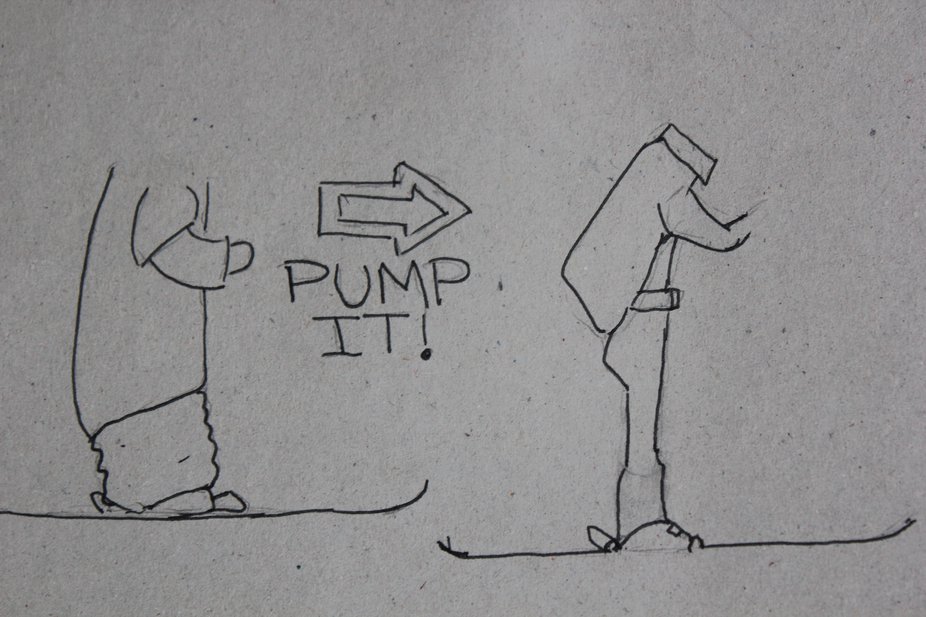 Ll News: Wow! That really does sound great, how did you accomplish this?
Hairy: Well, we worked with in conjunction with some of the best scientists to develop a totally new technology we call Pump it(trademark). Basically we created a pair of pants made entirely of independently inflating airbags covered in a reversible shell fabric. The wearer then uses the included hand pump to add or release air to create the perfect fit. We will also release a pro model that will include a re-usable CO2 canister.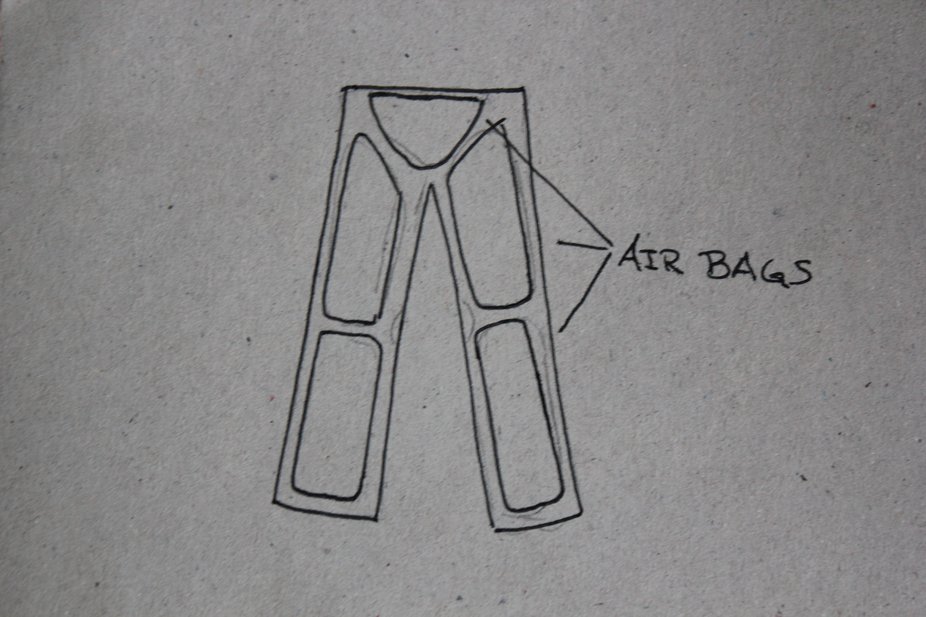 Prototype sketch
Ll News: Wow! That sounds like it could be revolutionary, we can't wait to meet up with you guys at SIA and see what else you have in store for us! Thanks for taking the time to meet with us.
Hairy: Of Course! We have some new automated afterbang technology and adjustable tall tees we are really excited about so keep an eye out!