All photos: Rachel Bock/SLVSH
This year's SLVSH Cup has been host to some of the more unusual matchups we've seen to date, yet for me none have disappointed. Tomorrow's game will follow suit, with a battle between seasoned contender Antti Ollila and the absolute newcomer Markus Leyobo. Take a look at some insider pre-game coverage and let us know who you think will take it. You're 0 for 4 by the way.
https://www.newschoolers.com/videos/watch/863579/Embed-Code
Antti Ollila
SLVSH Record: 6 games, 4 wins
Antti Ollila needs no introduction. The 'big' name from the Keeshlife crew, Antti has long garnered respect as an under-rated slayer dating back to the days when him and B-Dog would be the only innovators at contests. He's loose, a loose cannon that is, and I mean that in the best way possible. You really never know what you're gonna get. Cruising into a fat kang flip off a Verbier booter in essentially the same mellow manner as he would a blind 2, who knows what he's gonna pull outta the bag next. This guy is fun to watch that's for sure.
http://www.newschoolers.com/videos/watch/780576/Antti-Ollila--KEESHFUL-
With appearances in both games and an Instabanger, Antti is a SLVSH regular. Fun fact: Antti took part in the first ever game of SLVSH filmed. You can see that, overall, the games have improved, but the tricks were right on the money since day one. Like I said before, look out for just about anything from Antti. Taps, handrags, backslides, jump tricks to flat, everything is in play. Taking 3rd in last year's SLVSH Cup, Antti will definitely be looking to better his performance this time around.
Markus Leyobo
SLVSH Record: Newcomer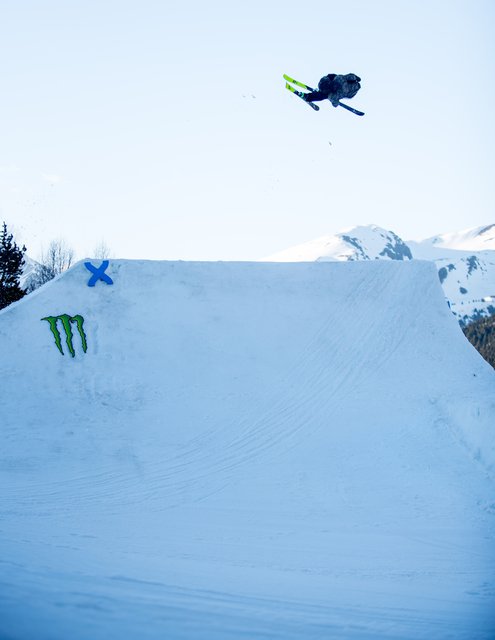 If you're not familiar with the above name, then SLVSH has done its job. He's a SLAPP qualifier and the app provides skiers, both pros and underdogs alike, with the opportunity to upload strictly skiing content and get a shot at one of the SLVSH Cups. Fortunately for this lucky member, the guys over at SLVSH took notice and offered Markus an invite to Grandvalira. According to Matt Walker, they are looking for "complete amateur skiers for SLVSH. Markus uploaded a great mix of jumps and rails and earned his spot in doing so". I can't say much about Markus' skiing because he's new to me too, but check out the edit below.
https://www.newschoolers.com/videos/watch/828970/Season-edit-15-16
But what I can say is this kid is hyped to get a chance in the SLVSH Cup. And c'mon, you can't deny you wouldn't be too. Markus told us how the invite went down: "Matt sent me a message on Facebook, and I ran out from my room and went to all my friends! I didn't even have words." Against a guy like Antti, he definitely has a challenge ahead of him. But you never know, sometimes it is the least expected who silently push their way to the top. With a solid mix and a number of unconventional tricks, don't count this kid out.