All photos: Rachel Bock/SLVSH
Newschoolers finally called a second match correctly yesterday, which is cause for celebration. As is the final matchup in the first round of the SLVSH Cup. It's a big one: Magnus Graner Vs Luka Melloni. There's a definite clash of styles on show and on paper, you'd think whoever is setting is odds-on to blow the other away. Let us know who you think is taking the last quarter final slot... oh and make sure you watch Luka's edit, it's a banger.
https://www.newschoolers.com/videos/watch/864194/Embed-Code
Magnus Graner
SLVSH Record: 2 games, 1 win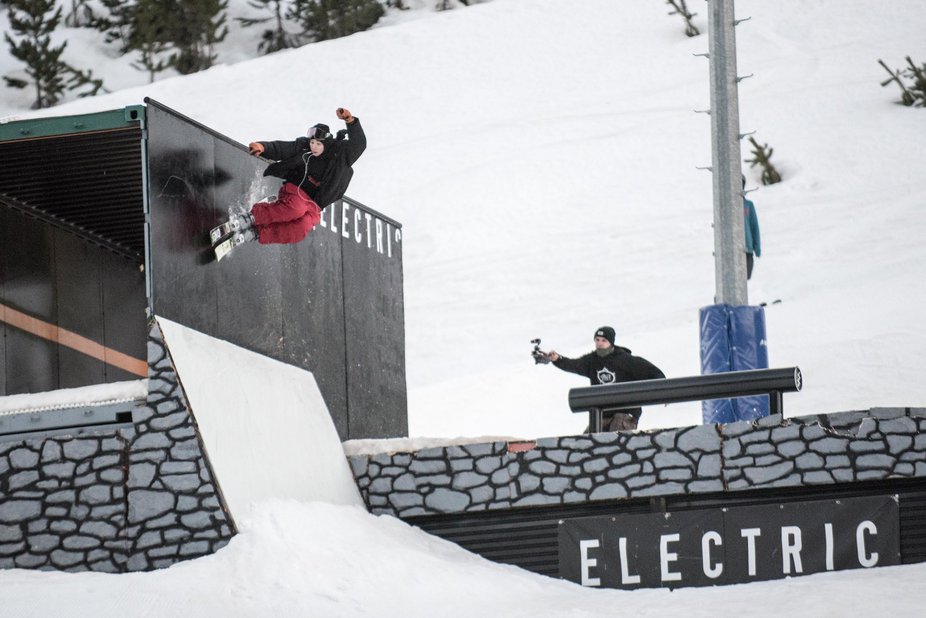 Everyone knows Magnus Graner. He's a skier who splits opinions, never more so than when he took a controversial win in X Games Real Ski just a month or so ago. He comes in for an inordinate amount of shit on the forums, essentially for being different, something a certain subset of people prove time and time again they can't handle. But he takes it all in his stride. In fact he's one of the most positive and welcoming skiers I've ever met. In China, nobody took more time to hang out with the locals, learn the culture and get anyone he met stoked on skiing than Magnus. Like it or lump it, with that type of attitude and the skills he has, he's going to be on top of the game for a while.
https://www.newschoolers.com/videos/watch/864195/TABIDAQUE---Noah--amp--Magnus
Of course when it comes to SLVSH, who knows. Magnus can do all kinds of insane wizardry on skis, and in the last Grandvalira cup, he showed everyone he's no slouch on the more normal tricks, beating Joona Kangas before narrowly losing to eventual runner-up, Oystein Braaten. But at the same time, because of how he skis he's always going to be an unpredictable one.
Luka Melloni
Slvsh Record: 3 games, 1 win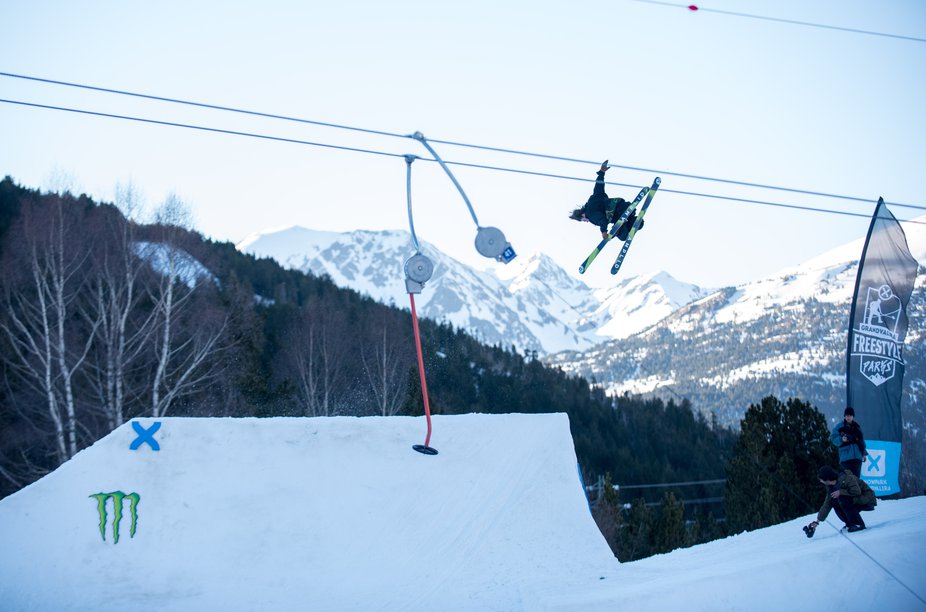 On the other side of the Vs sign, Luka Melloni is far less well known. In fact, he might be one of the most underrated guys in the game. He's featured in 4bi9 movies, been on the scene for some time and has some of the smoothest style out. Yet he's far from the household name that fellow Sunset Park local, Noah Albaladejo, is. Maybe that's because he has a split career, a skier in the winter but runs a company building skateparks in the summer. Not a bad lifestyle.
https://www.newschoolers.com/videos/watch/864196/LUKA-MELLONI-PYRENEES-2016
He made round two of the cup last year, as did Magnus, so one of them is going to be disappointed after this one. Look out for Luka to get low, bring out the handrag pretzel game and generally mess with your head a bit. Both guys have super unique tricks so who knows which way this is going.