All photos: Rachel Bock/Slvsh
Welcome to our pre-game coverage of the Slvsh Cup Grandvalira 2017. It's no secret that Slvsh Cups have only been sporadically covered by the ski media world. The games themselves stand alone and are freely available, making your traditional recap style comp coverage somewhat redundant. But in a world of FIS catastrophes, we all know Slvsh is the best thing going on the competitive side of skiing. I had a couple of chats with Walker in China about that state of play and have been turning over ideas in my head ever since. A few days ago it struck me that, given Slvsh's predilection for giving lesser known riders a chance to shine, the skiing public might not actually know much about a number of the skiers featured in the upcoming cup. And so the afternoon before each game we're going to be dropping some exclusive content, giving you a little insight into the next day's competitors and taking stock of who you guys think is going to take the win.
Johan Berg
Slvsh Record: 4 games, 2 wins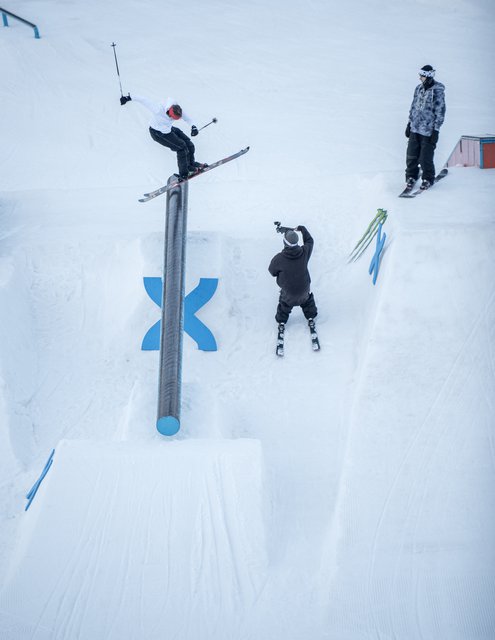 Johan certainly isn't a big name but he's been killing it for a few years now, both on the slopes and in the bars, where his alter ego 'After Ski Boss' has been known to take control. I imagine plenty of people reading this won't really have seen much of his skiing, at least outside of SLVSH, and won't really know a ton about him. He's been a member of the Norwegian Team for a few years and has a solid comp result history including a world cup win in Silvaplana. He's even hit mainstream news, with a cork 3 high five featured, among other places, in the UK's very own right wing crock of shit, the Daily Mail (no link sorry, fuck giving those guys traffic).
https://www.newschoolers.com/videos/watch/825235/Johan-Berg---2015
Told you he was crazy good...
His best games so far have to be the epic clash with Aleks Aurdal from Perisher (a win) and an insane game from Breck which he narrowly lost to Felix Usterud. He's got a super clean style and a big bag of tricks to match. But his secret weapon has to be his ability to spin and flip faster than most off of small features. At a recent contest in China, he had switch dub 12s on a jump most guys were struggling to dub which earned him second place and is something that could definitely play to his advantage on the smaller features in Peretol.
Jonah Williams
Slvsh Record: 5 games, 3 wins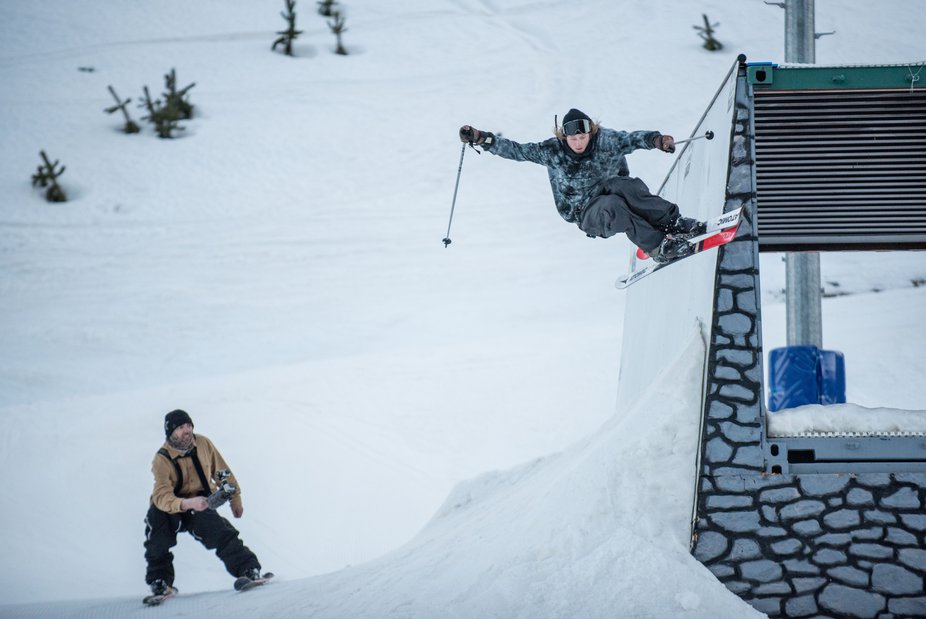 On the other side of the VS sign is a guy who very much is well-known, at least by Newschoolers members. Jonah Williams has been the subject of regular sponsorship speculation and has frequently had to weigh in on threads about himself here. Perhaps most famously, he didn't wear shoes at Mount Hood that one time. On the skiing side, he won Superunknown, had some insane shots in the recent Level 1 film and has killed it with the Coterie again and again. He's not just a comp skier, or a street specialist, a jibber or a pow guy. He can do it all with perfect style and capped grabs. In short, he's got it.
http://www.newschoolers.com/videos/watch/845982/Jonah-Williams---AMURICA-RUNN-NO-DUNDUN
Jonah is too good
He's also a SLVSH regular, with 3 wins to his name. But I'd argue his SLVSH highlight was the game he lost against LJ with all the ridiculous calls, it's certainly the memorable one for me. His seatbelt japans are something I imagine most of the riders in the bracket would be keen to avoid.
_
Not only are their first names anagrams of one another, but they're also well matched on snow with similar, super clean styles, something which often leads to the best games. And this one is no exception so prepare yourself for a great start to the cup. There are capped blunts, a pretty brutal crash, some close judging calls (always a fun one in the forums) and one guy heads for the wrong feature mid-line. Oh yeah, let us know who you think is going to take the win below. For now, here's tomorrow's teaser and a look at some of the features which you'll be seeing a lot of over the coming week, here's to an insane cup.
https://www.newschoolers.com/videos/watch/862970/Embed-Code
Johan Berg Vs Jonah Williams Teaser