Photos by Chris McMahon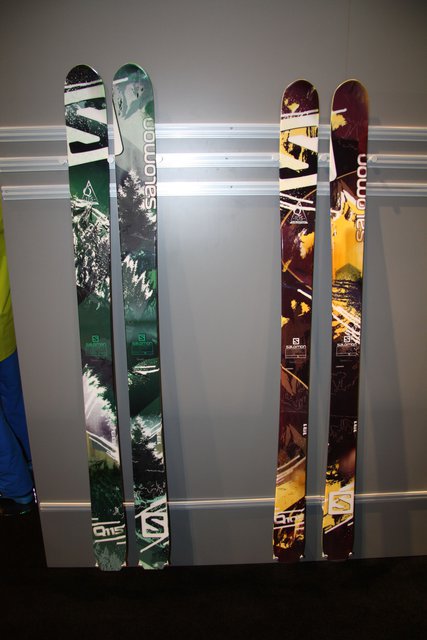 Q-115 (139-115-131) & Q-105 (133-104-125)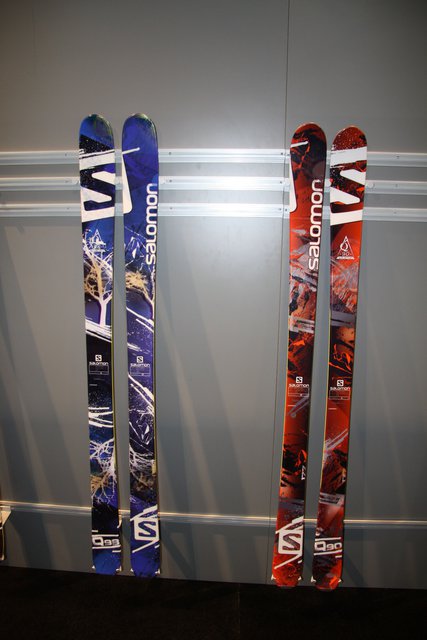 Q-98 (131-96-117) & Q-90 (130-89-117)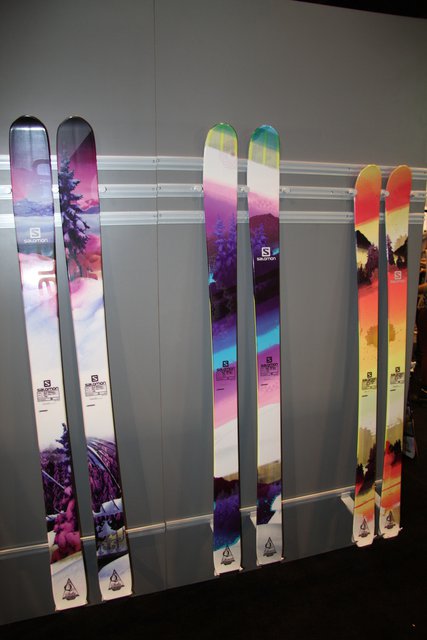 Q-103 Stella (130-103-122), Q-96 Lumen (131-96-117), Q-88 Lux (130-87-115)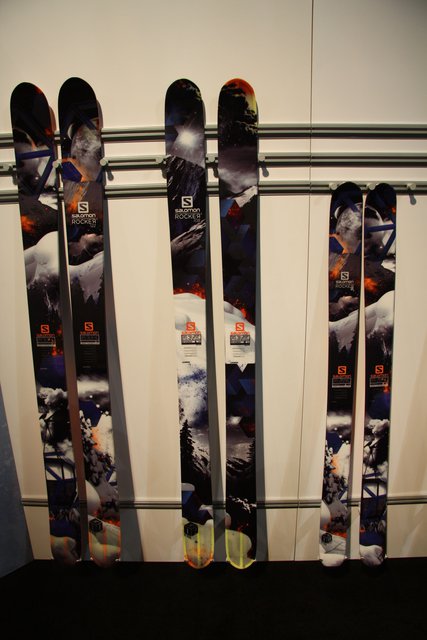 Rocker2 122 (144-122-132), Rocker2 108 (132-108-125), Rocker2 JR (117-97-109)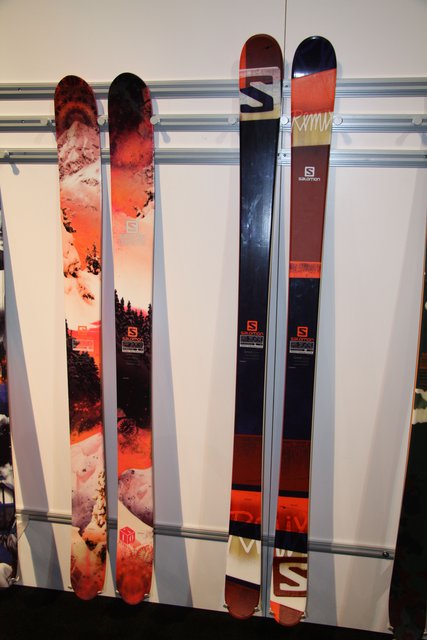 Rockette (144-115-127) & Remix (123-91-116), which replaces the 2012.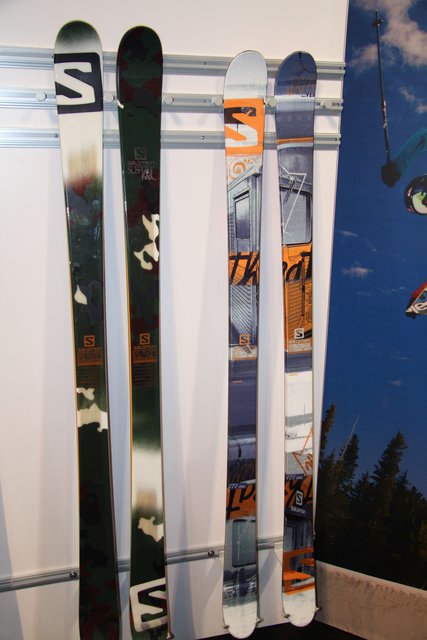 Suspect RLD (122-86-115), with dampening points in the tip and tail to reduce impact chatter, and Threat (122-85-112)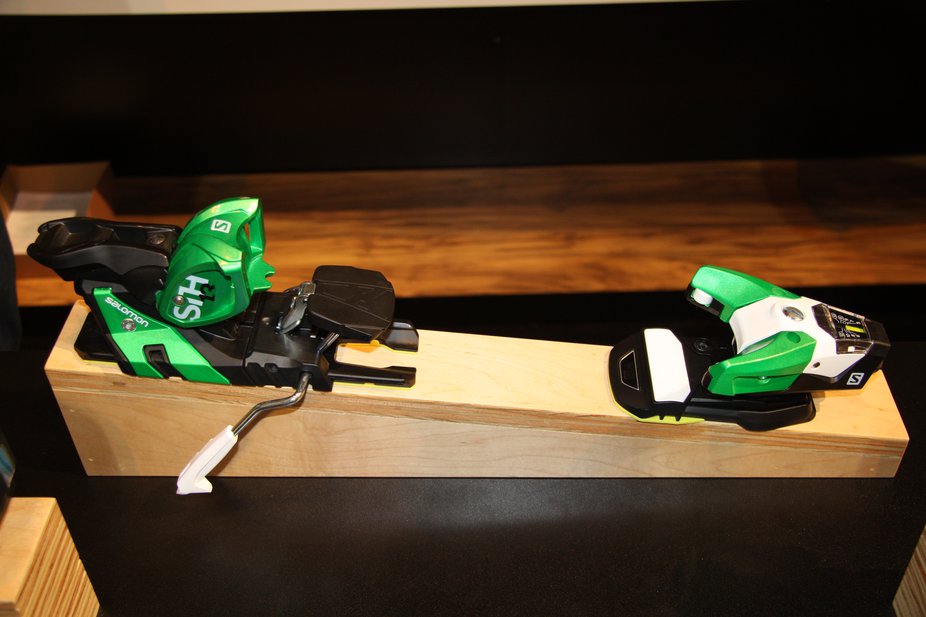 STH2 WTR 13, now incorporating the Guardian Heel Piece along with a wider platform and release rollers in the toe piece.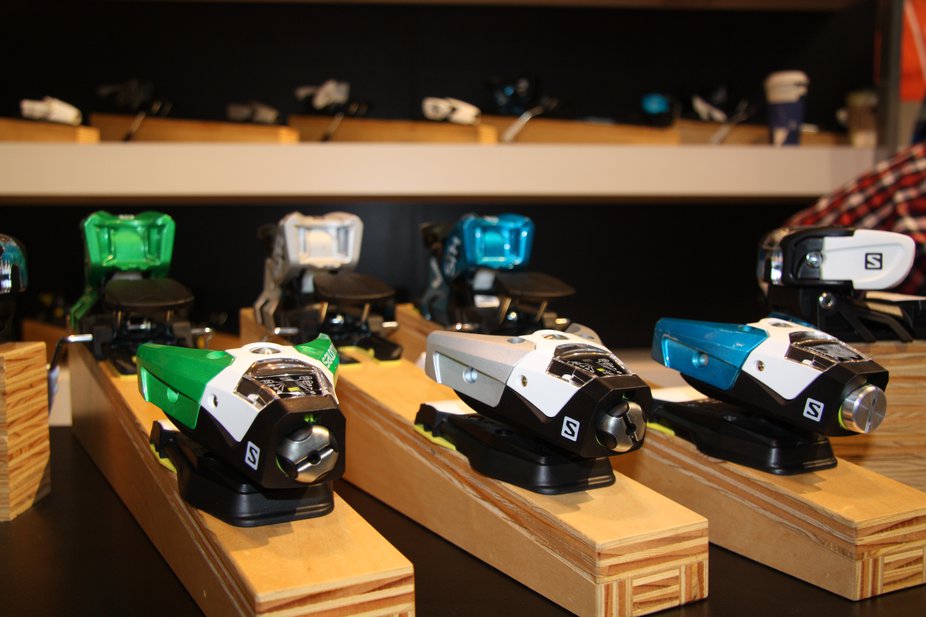 STH2 WTR 13 in two colorways and the STH2 WTR 16.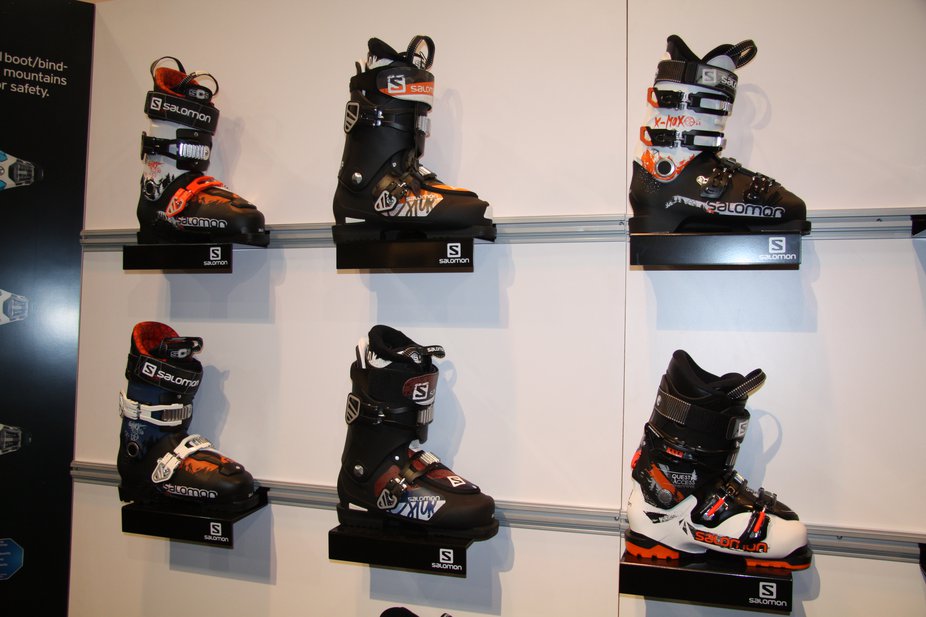 Ghost Max 130 and 110 (left column), SPK 100 and 85 (middle column), X Max LC 65 and Quest Access Junior boots (right column)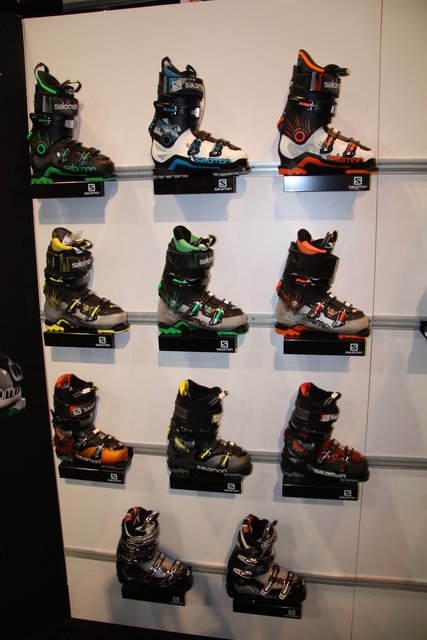 Quest Max 130, 110 and 100 + Quest 120, 110 and 90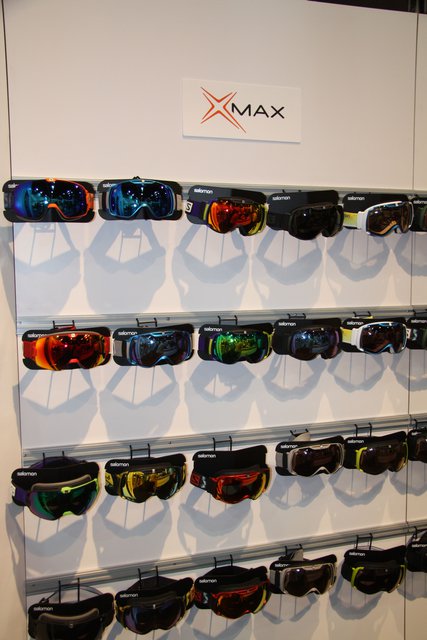 Salomon goggles...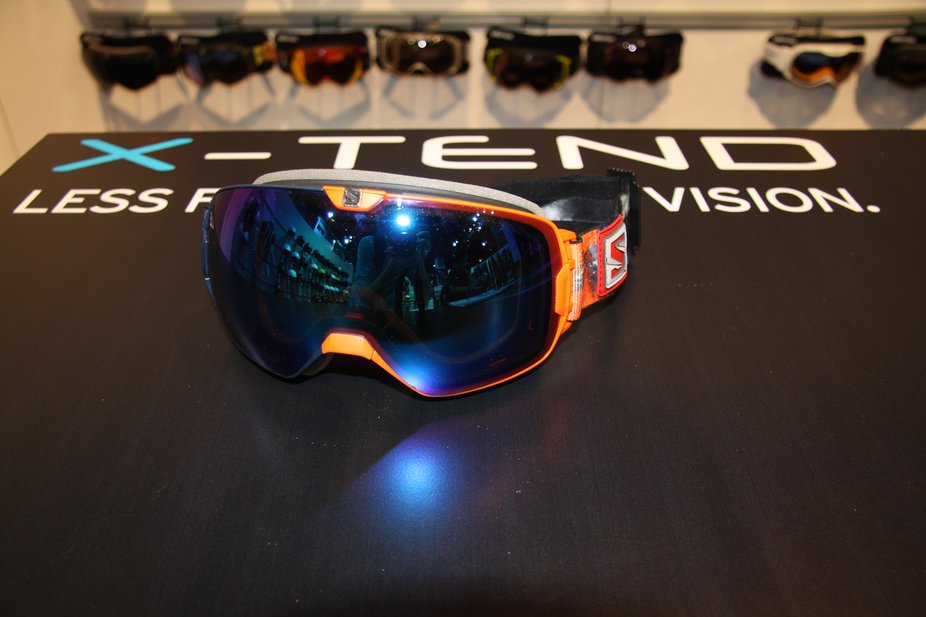 X-Tend goggle with wide field of vision and easy change lens.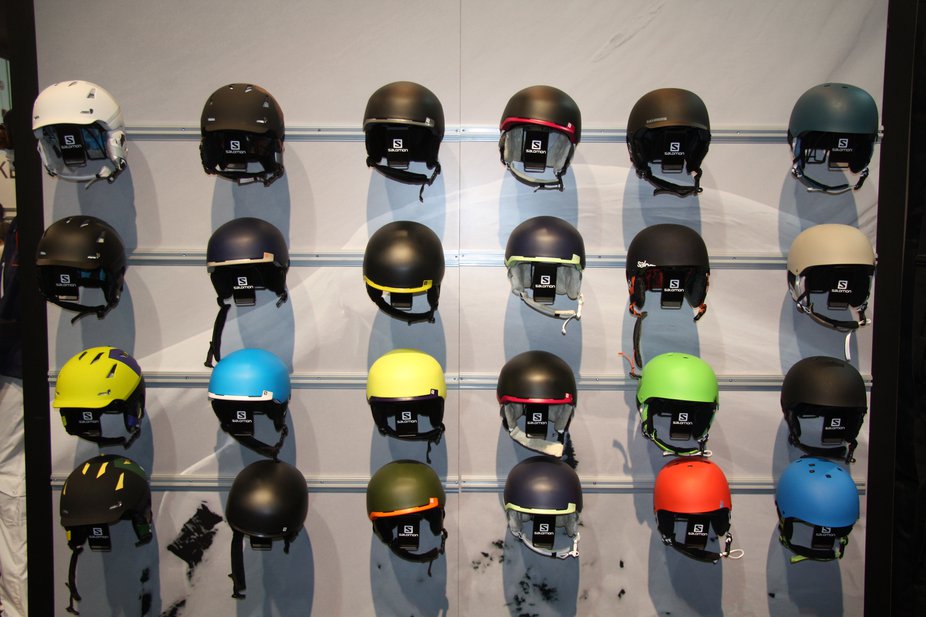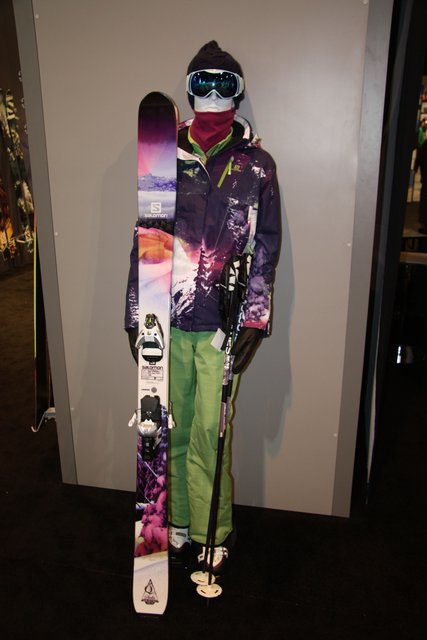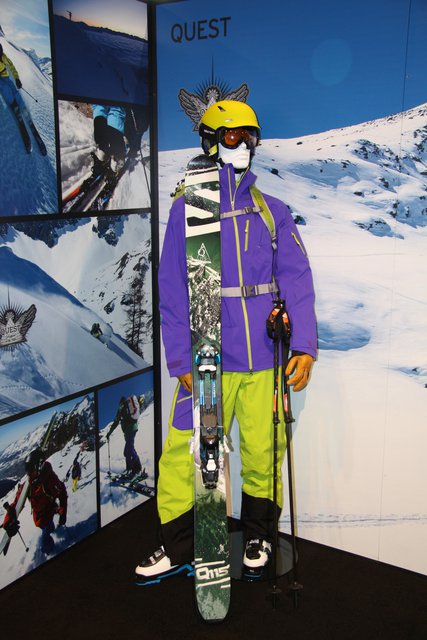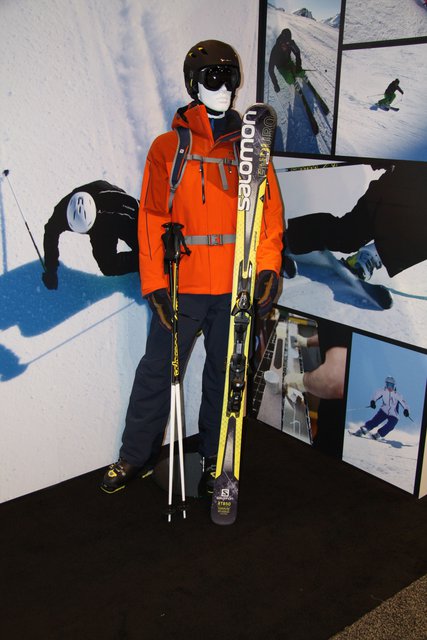 For more information on Salomon, check out www.salomonfreeski.com.