Photos and videos by David Peacock & Chris McMahon
Welcome to our third and final update on the SIA Snow Sports Trade Show in Denver, Colorado. This last piece covers everything else you've been dying to see, with 250 photos and a handful on videos on 30 of the industry's best brands and their 2011/2012 line ups. We apologize in advance if your computer explodes while this update loads...
Arcade Belts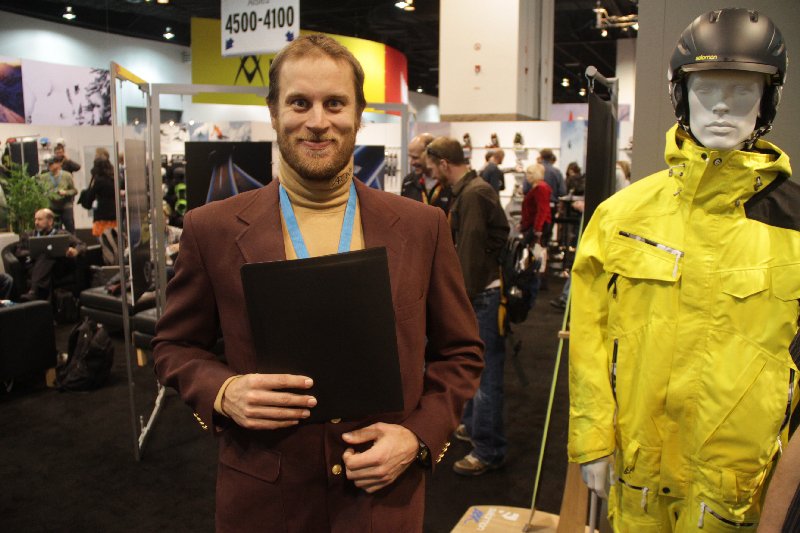 Arcade elastic belts by Cody Townsend...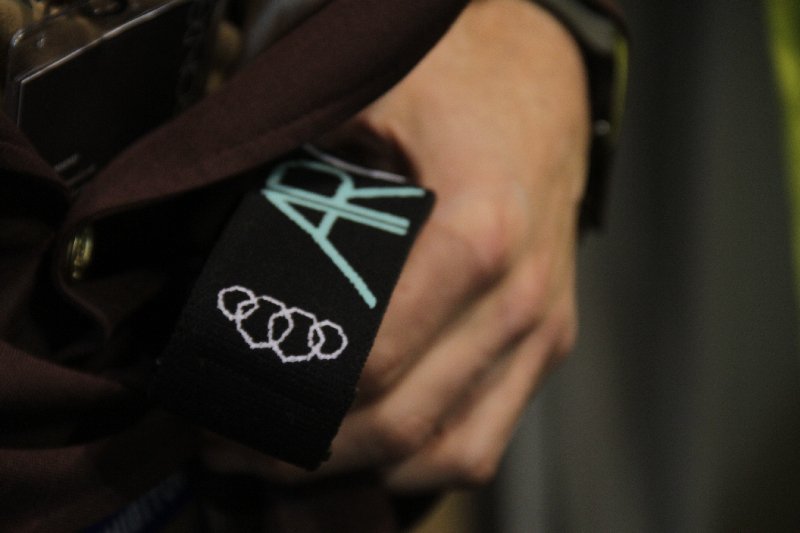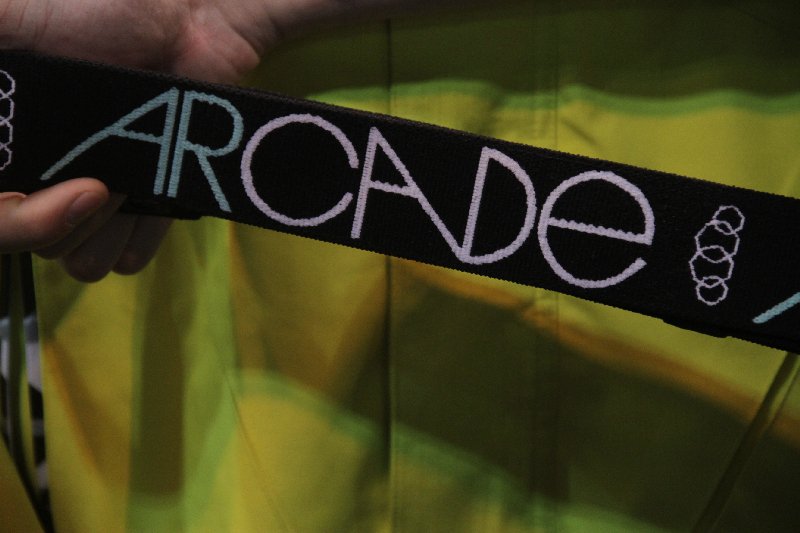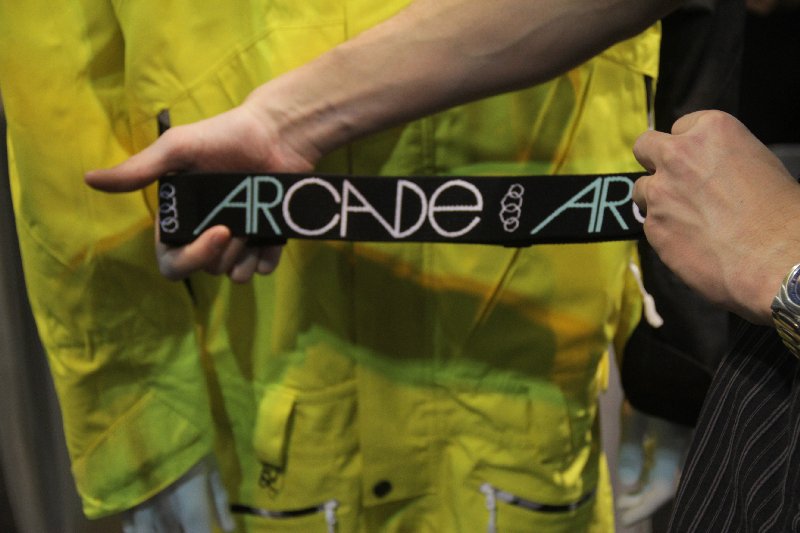 Atomic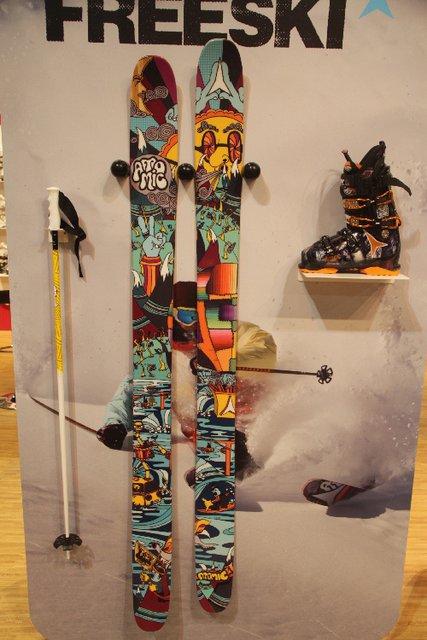 Bent Chetler...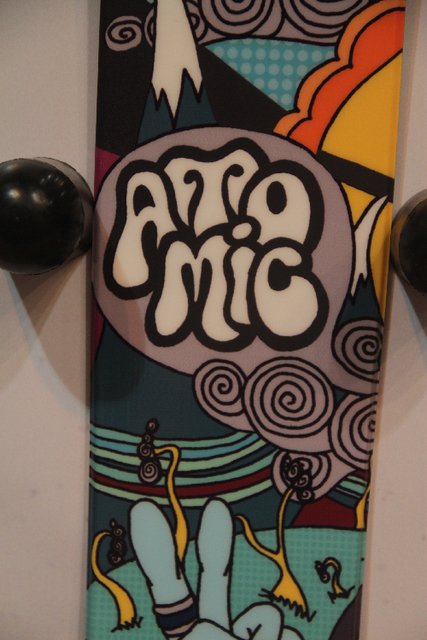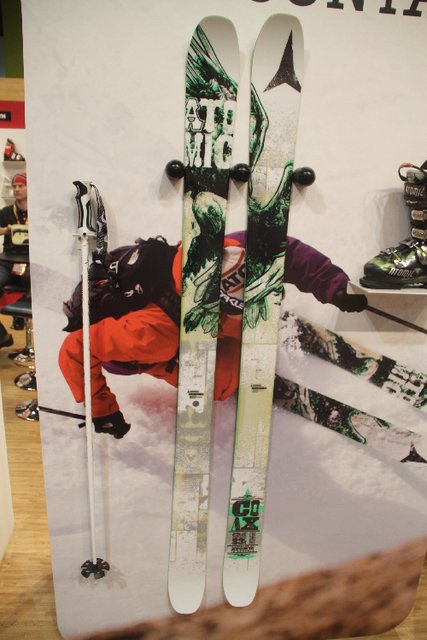 Coax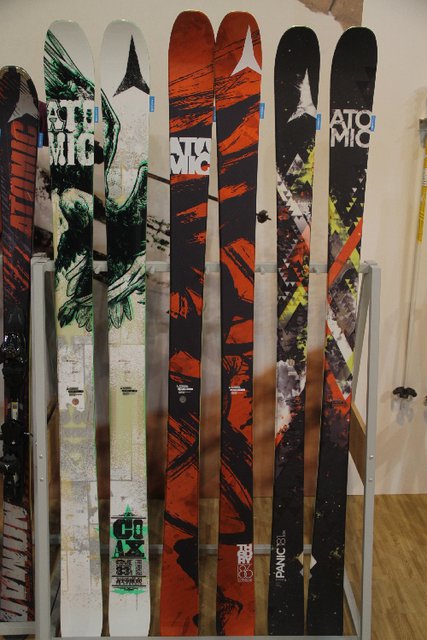 Coax, Theory and Panic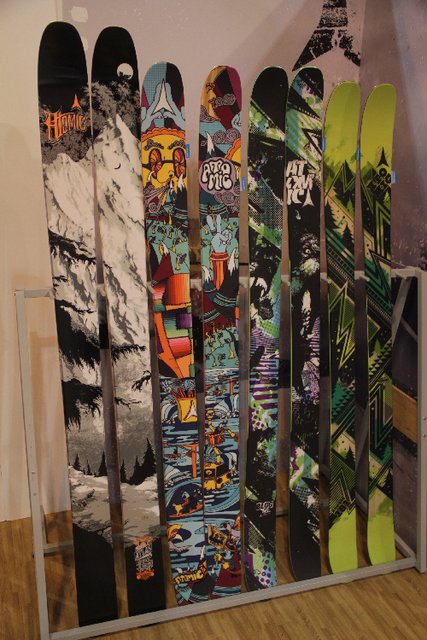 Atlas, Bent Chetler, Blog and Access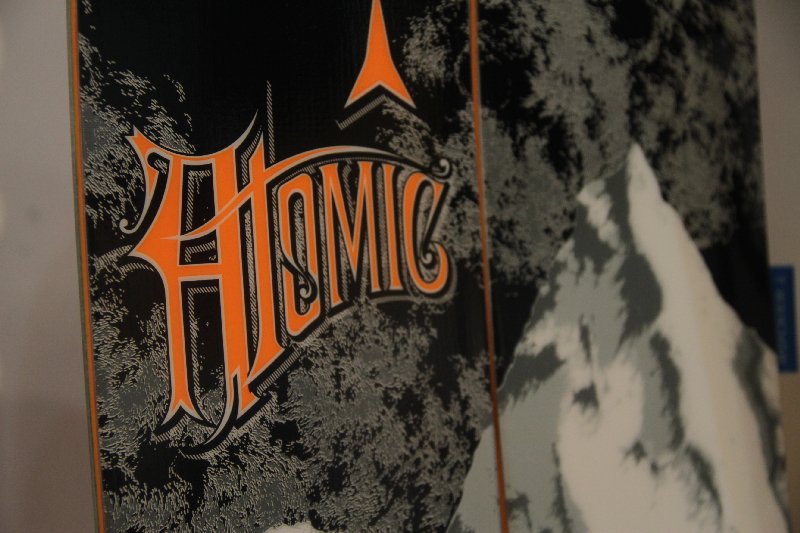 Atlas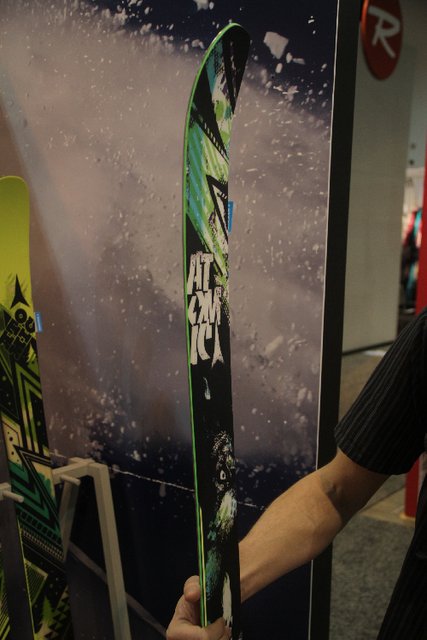 Blog with powder rocker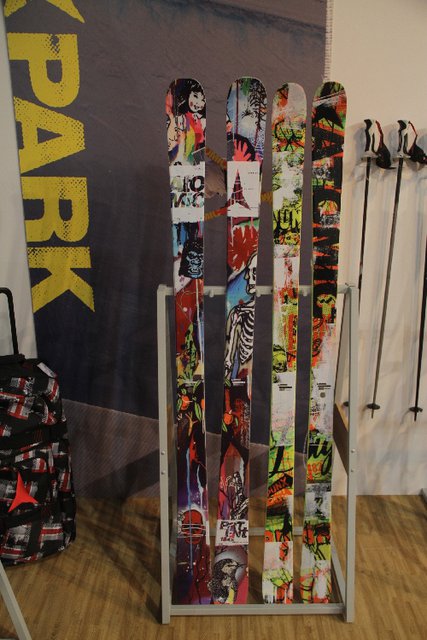 Patent and Punx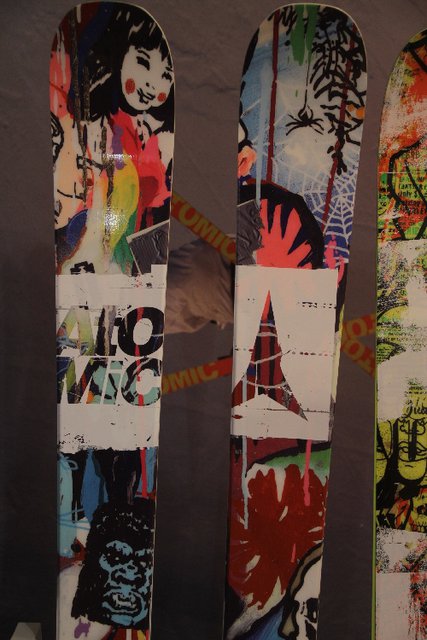 Patent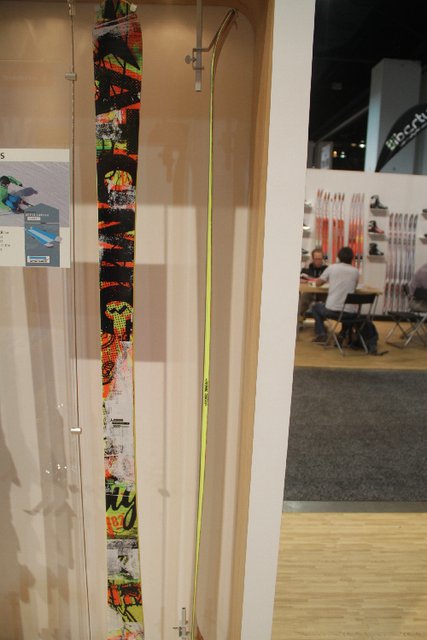 Punx...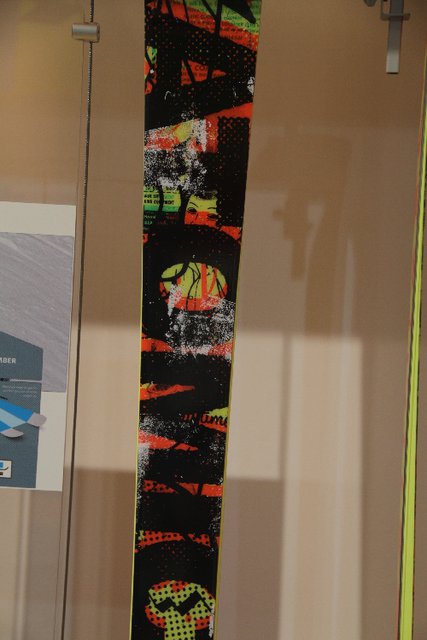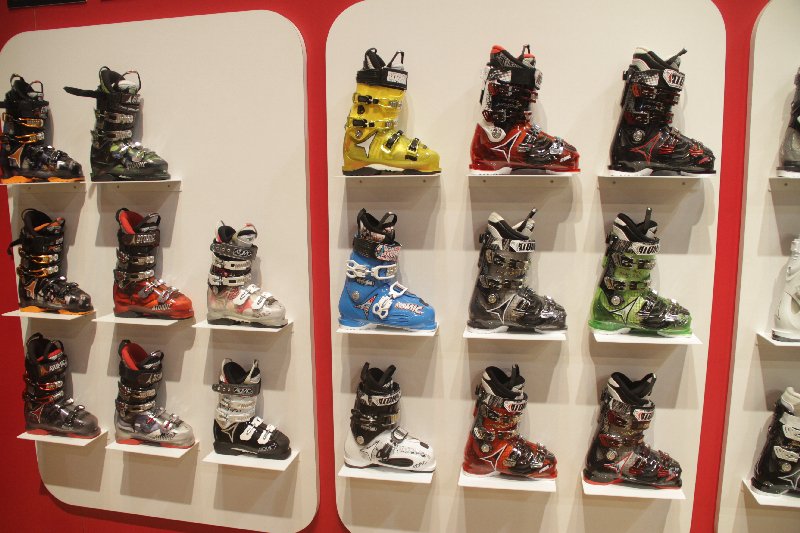 Atomic park boots: Volt (Yellow), Overload Reactor (Blue) and Overload Startup (Black/White)
 
Jake at Atomic runs us through their pow and park skis for next year.
Blizzard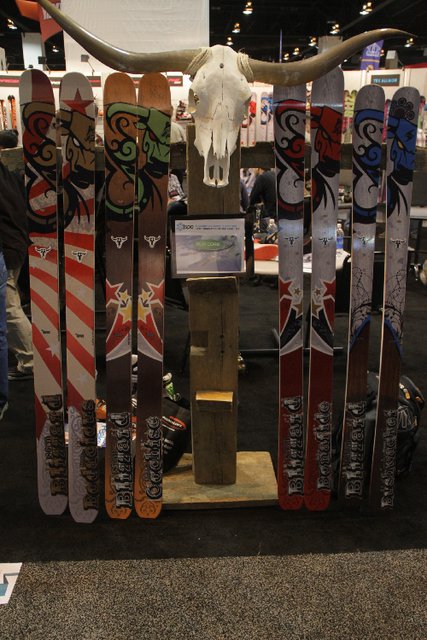 Bodacious, Cochise, Bonafide and Bushwacked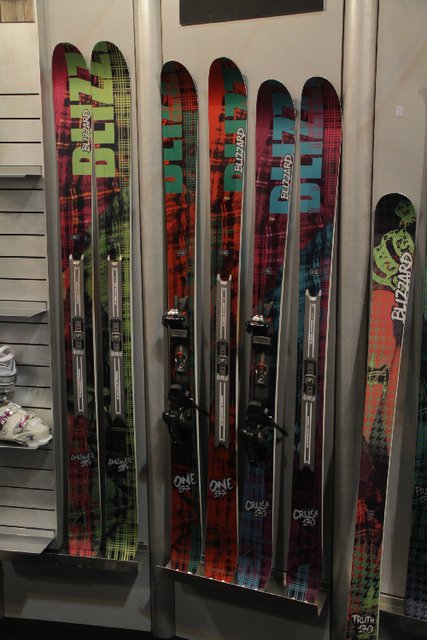 Answer, One and Crush
Bula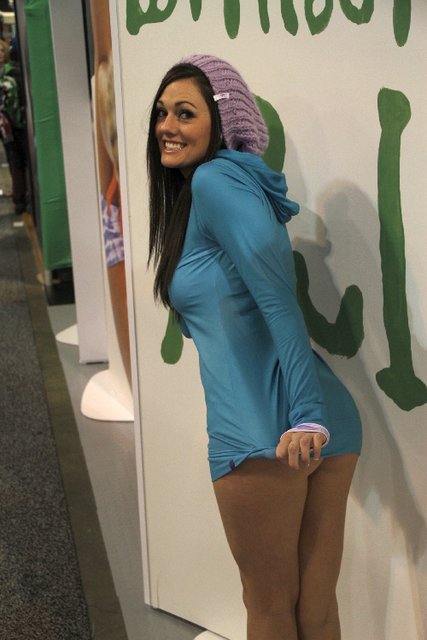 Bula hottie ricking the Kimmy stretch hoodie.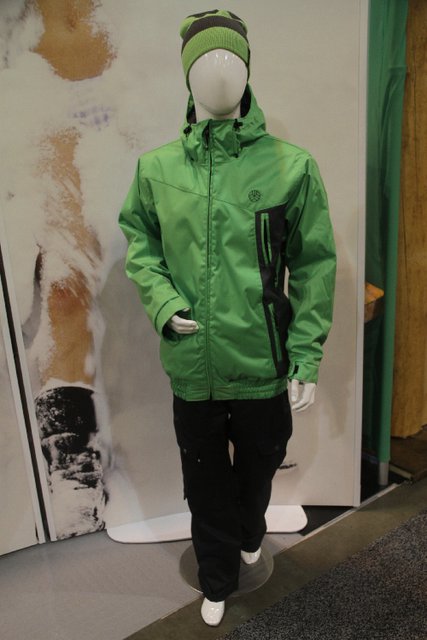 Men's outerwear...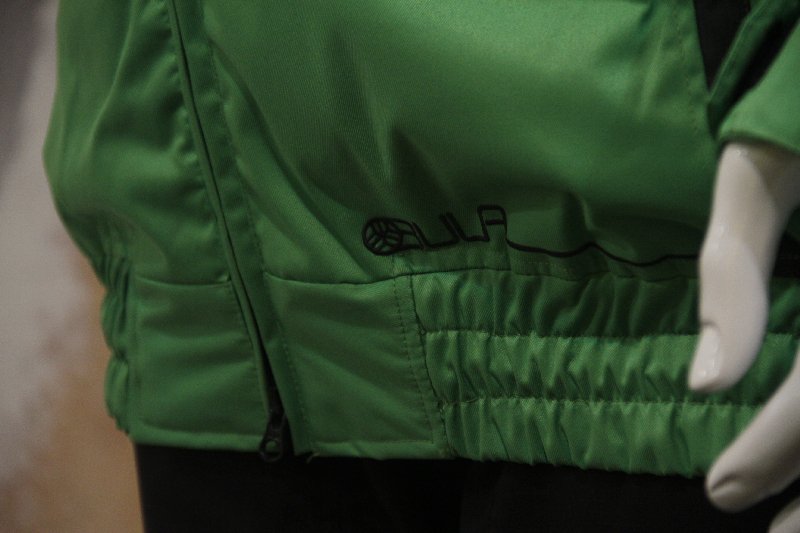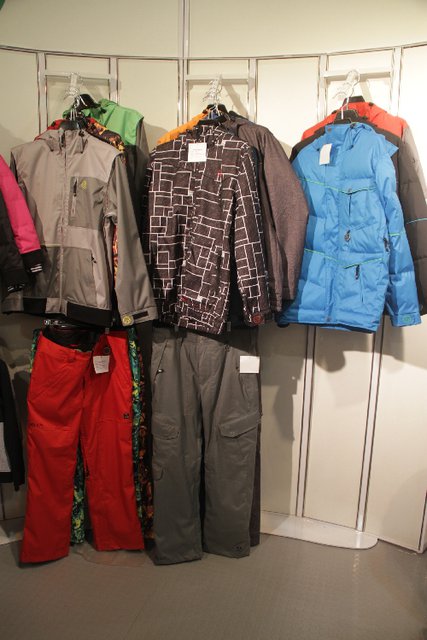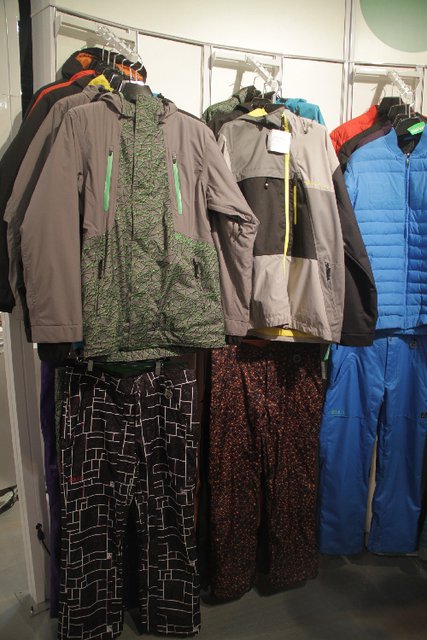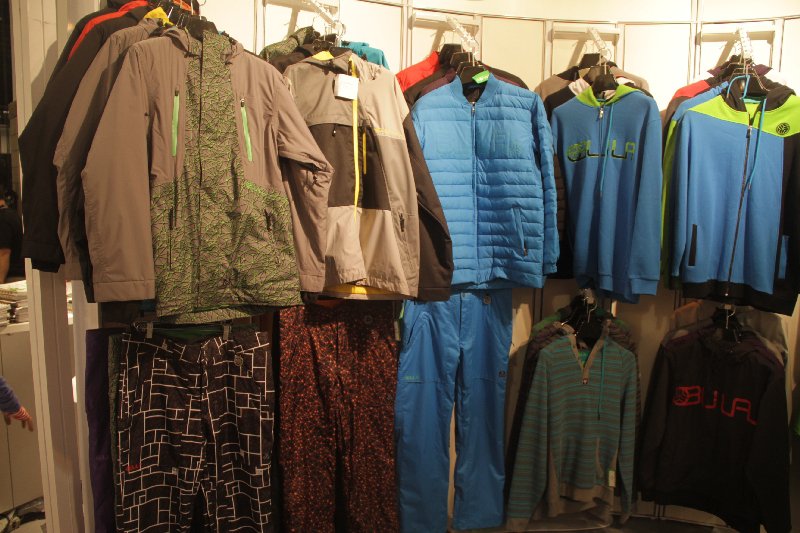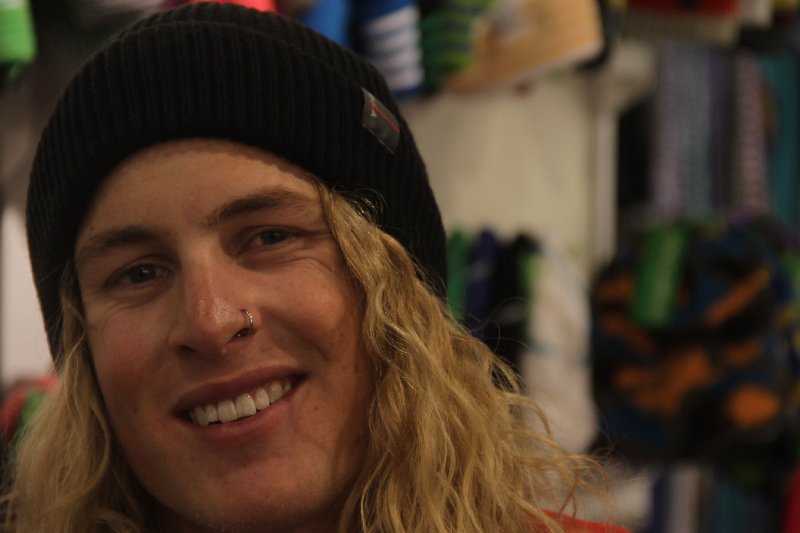 Bula team rider Banks Gilberti playing headwear model...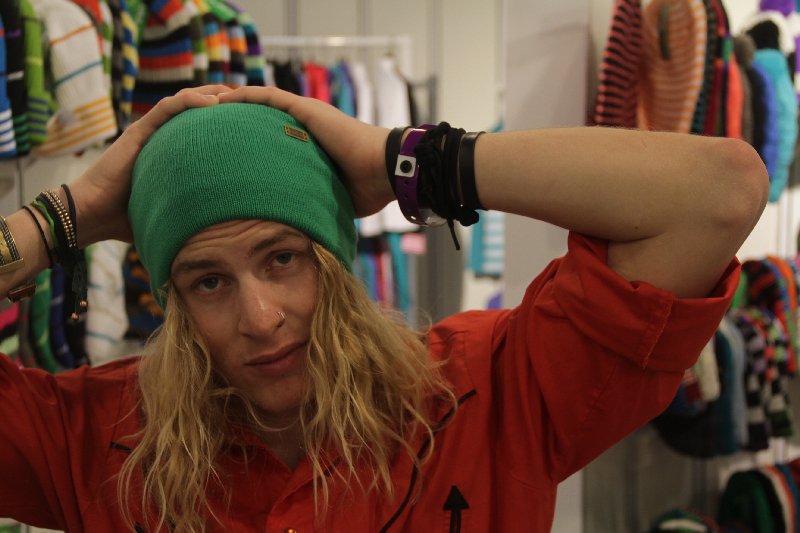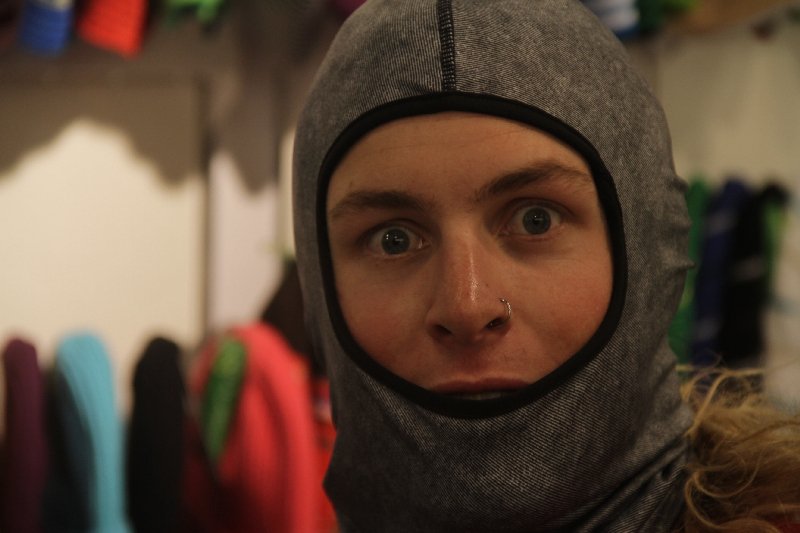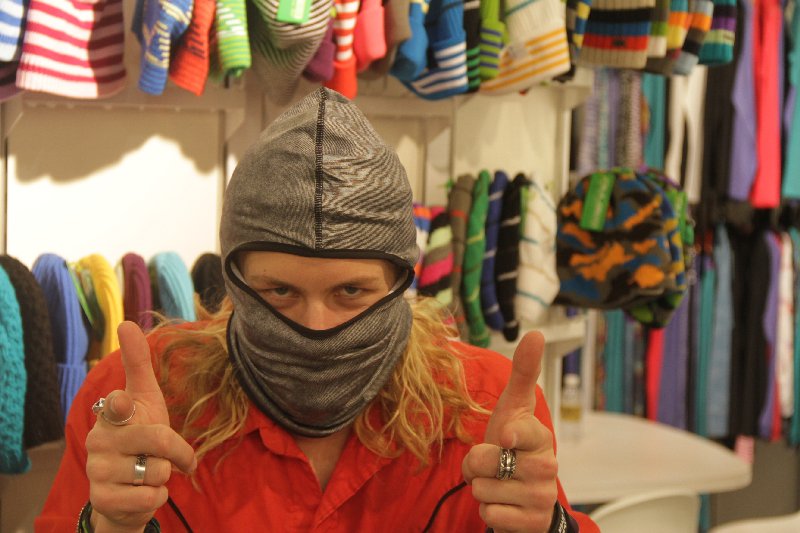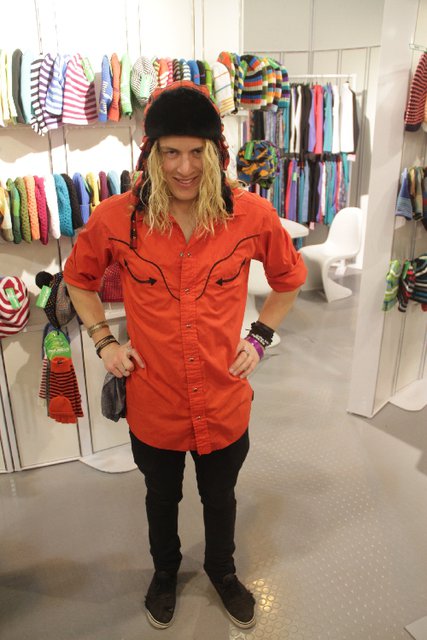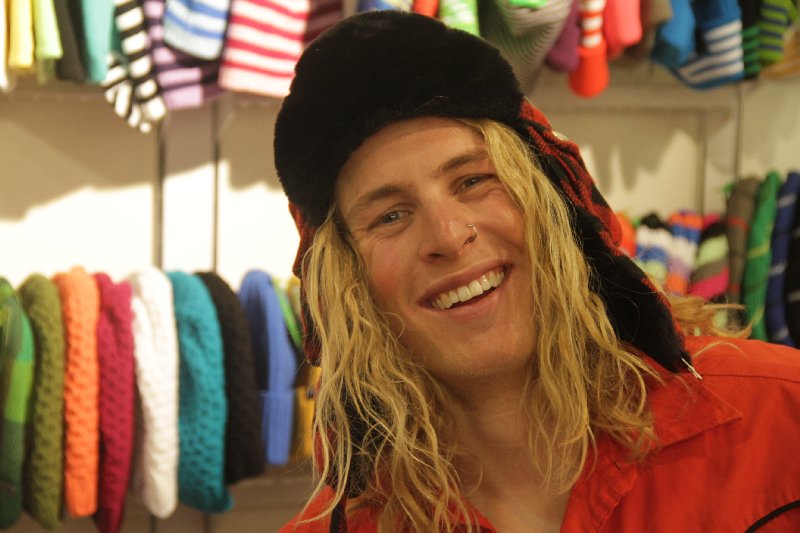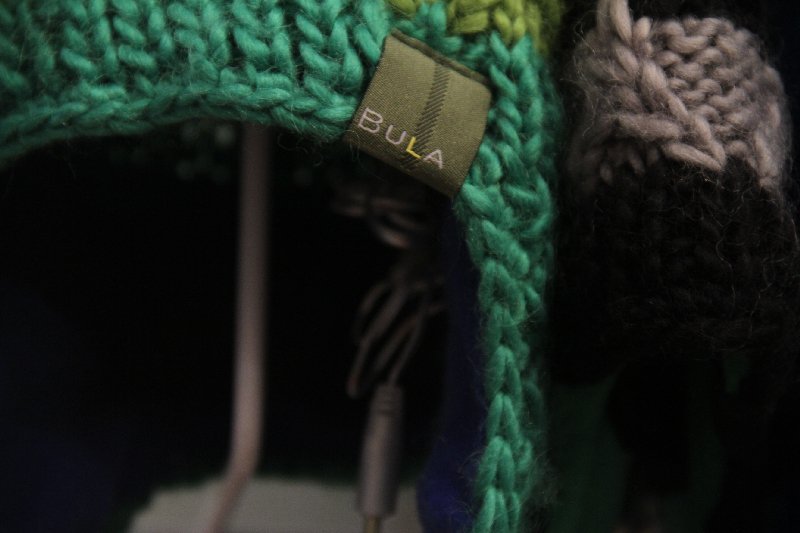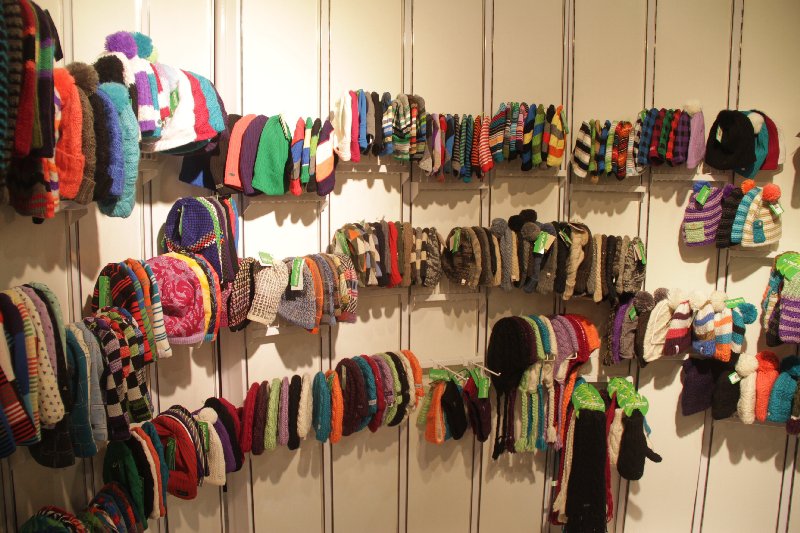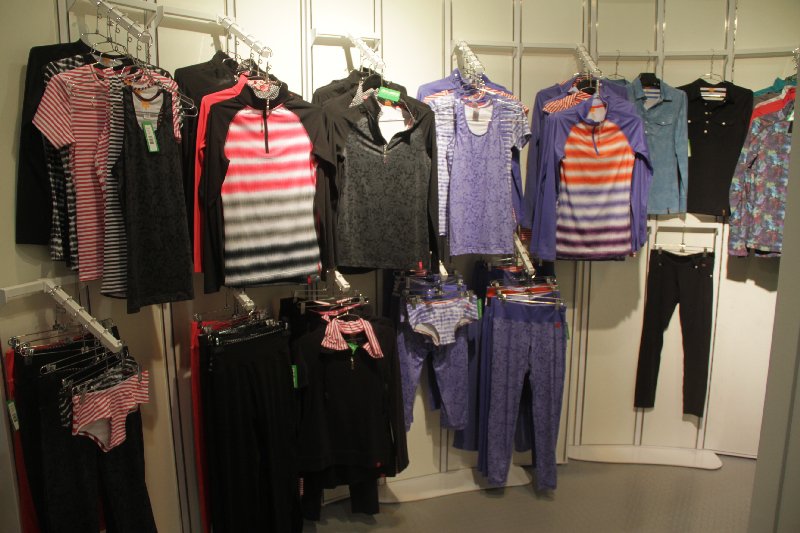 Causwell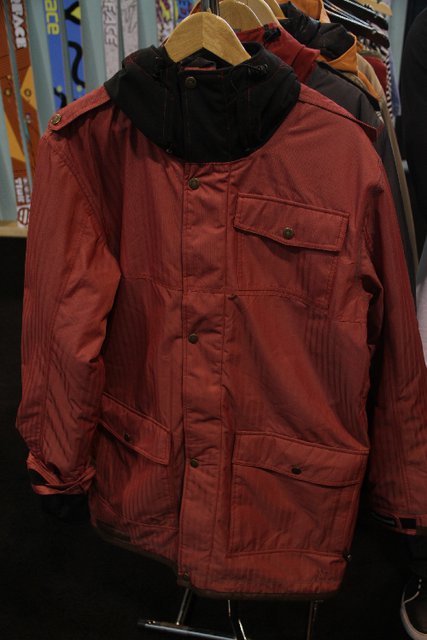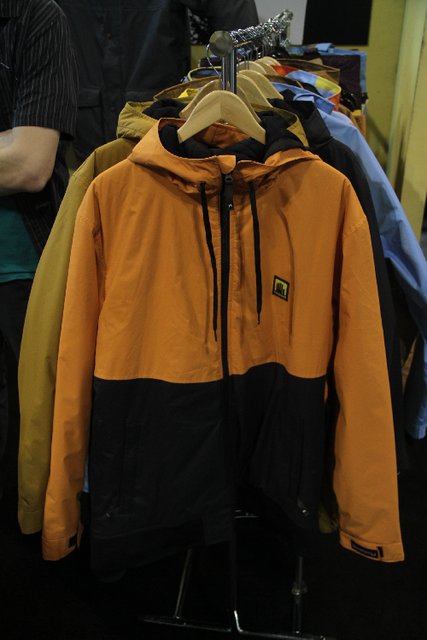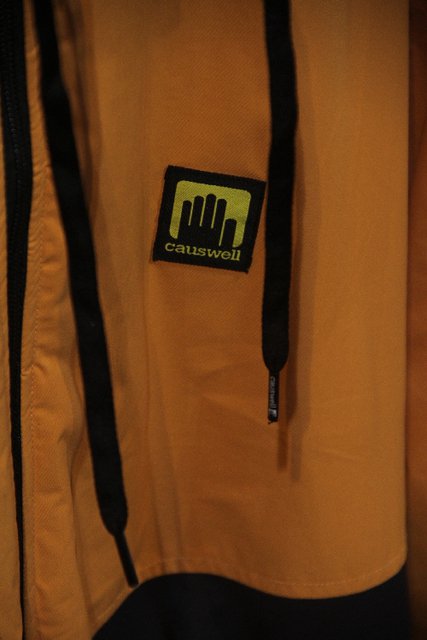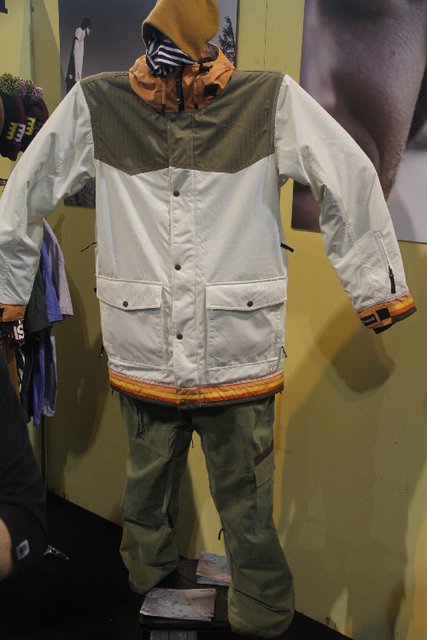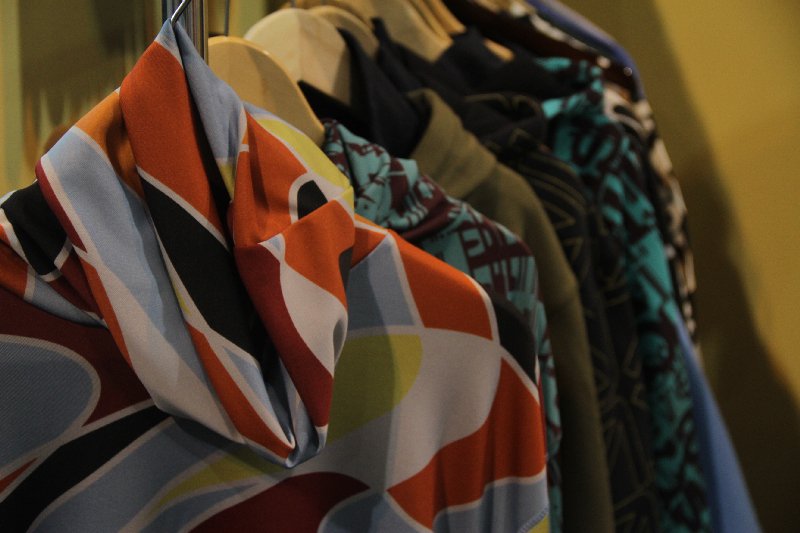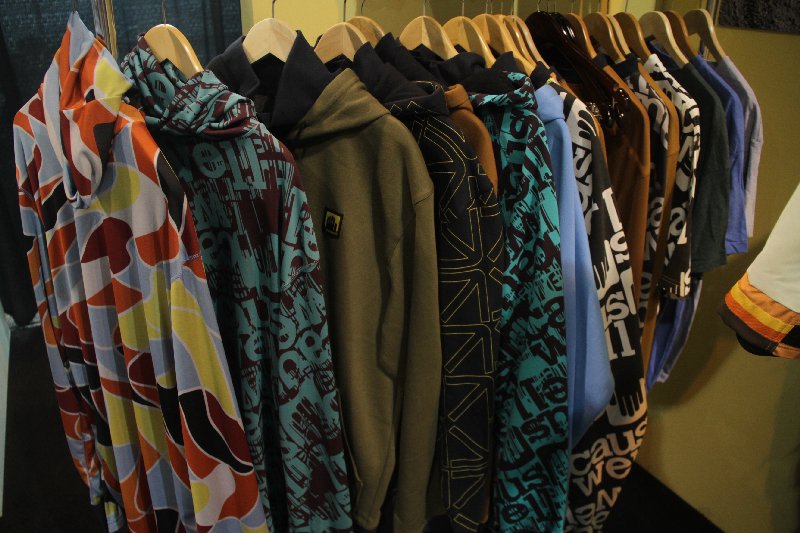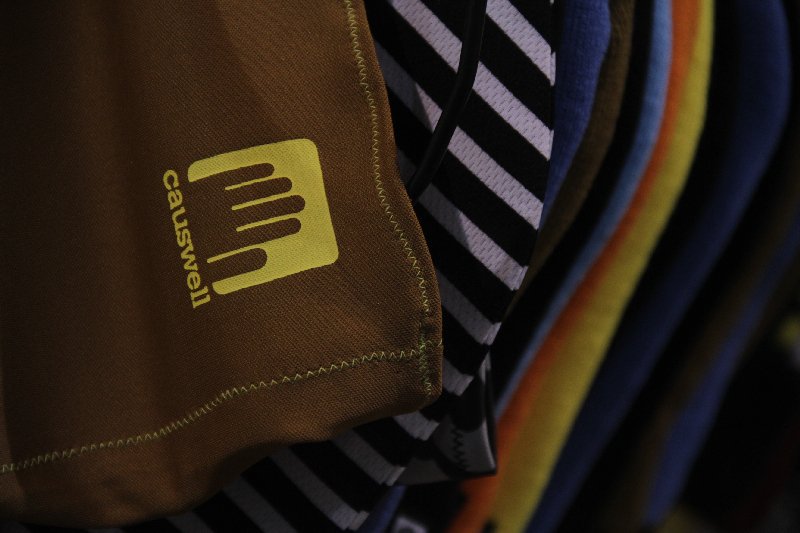 The one and only Eric Pollard takes us through Causwell's new line of outerwear.
Drop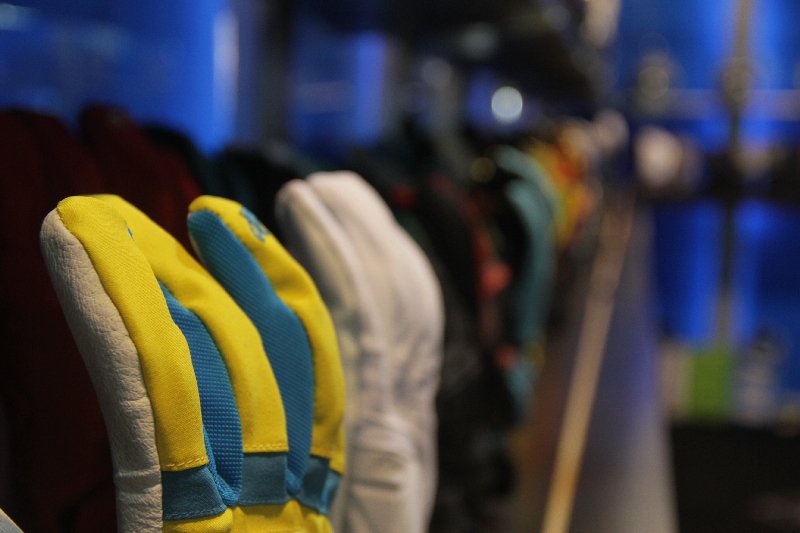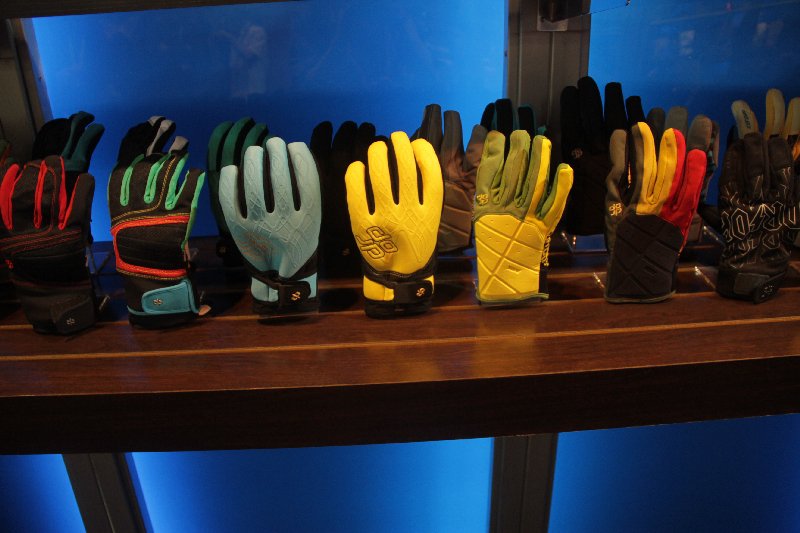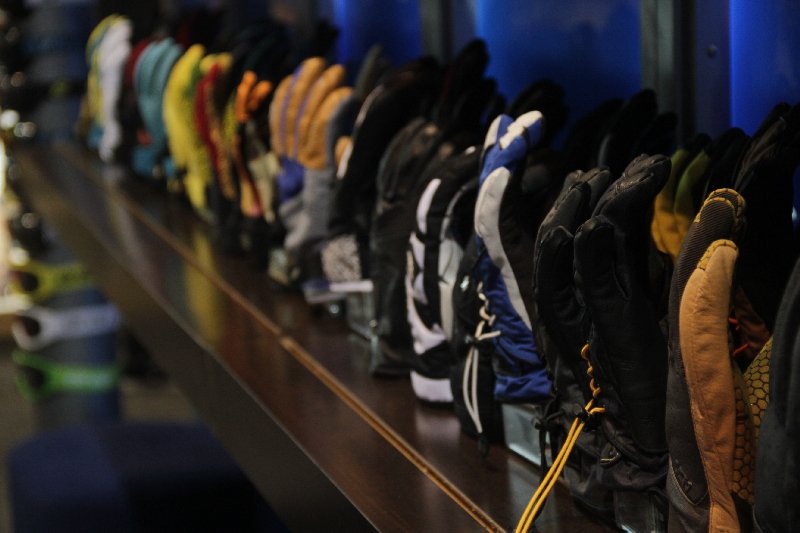 Dynastar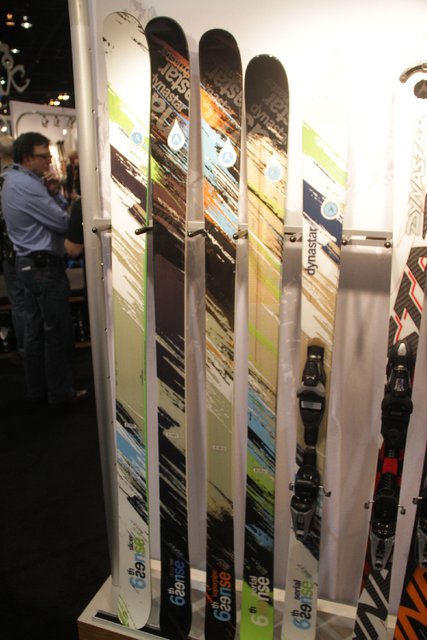 The 6th Sense Series...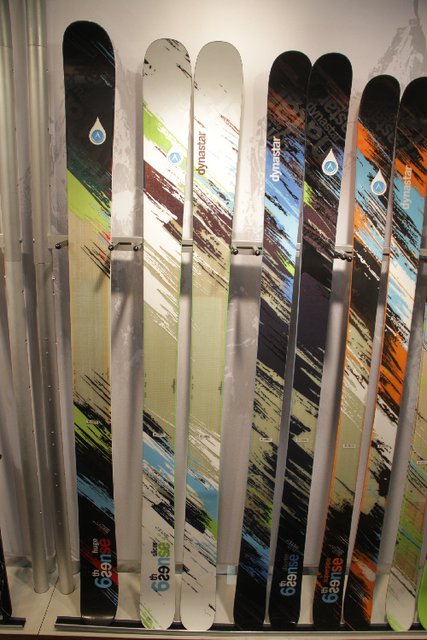 EIRA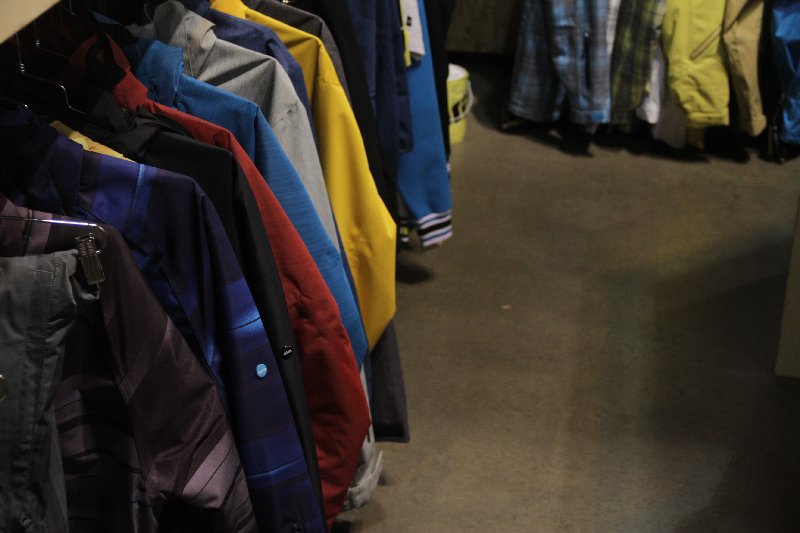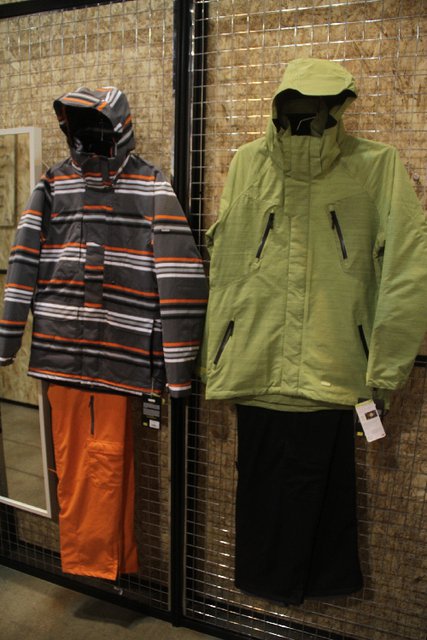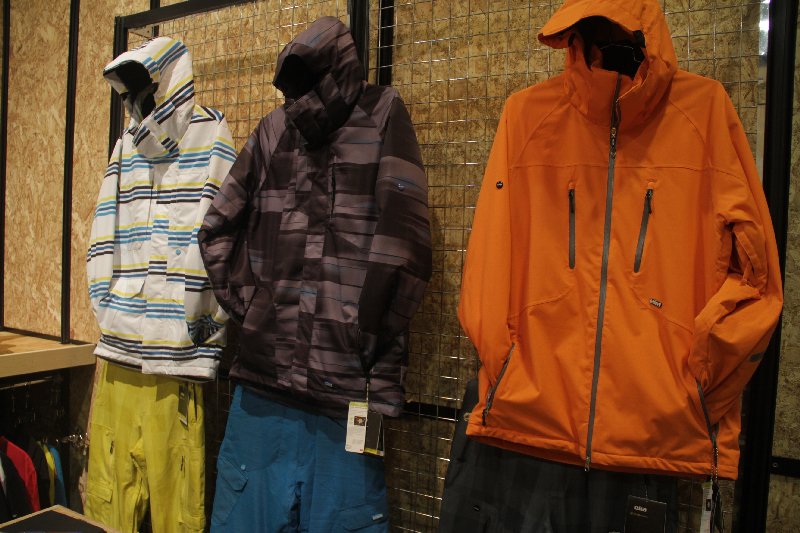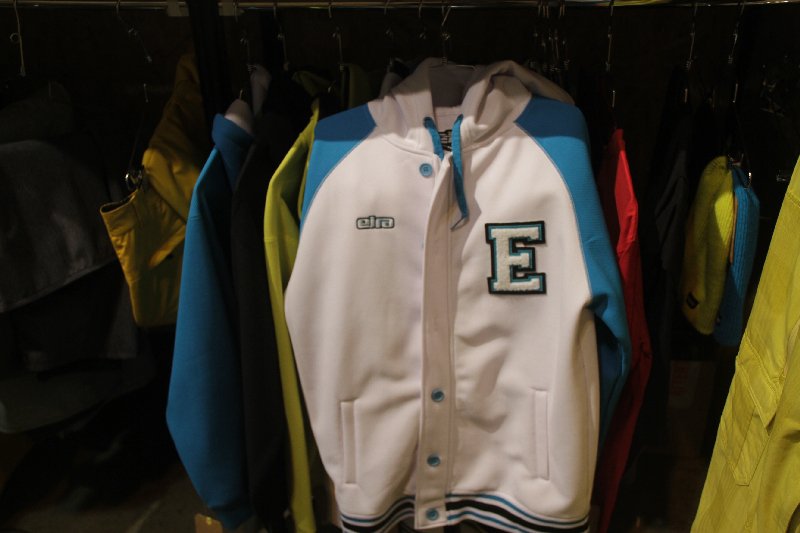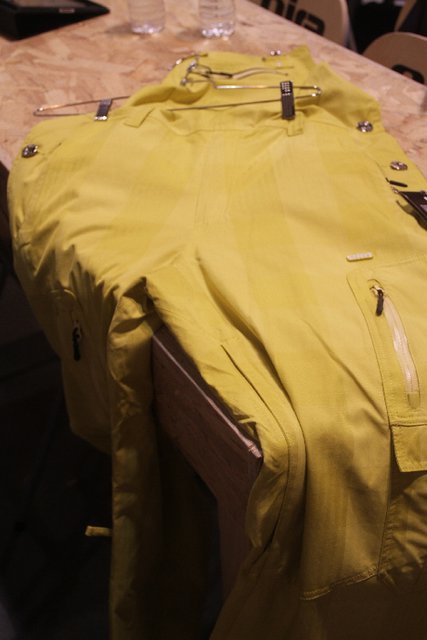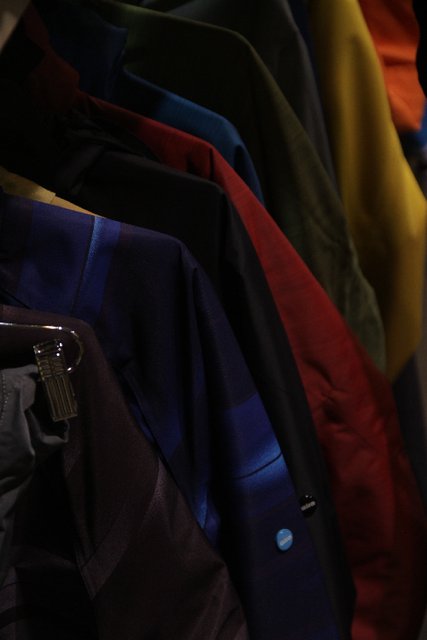 Pat from EIRA, the exciting new outerwear company who recently signed Ian 'Chug' Cosco, Peter Olenick and Joe Schuster shows us what they've got coming out in their first year of operation.
Ellison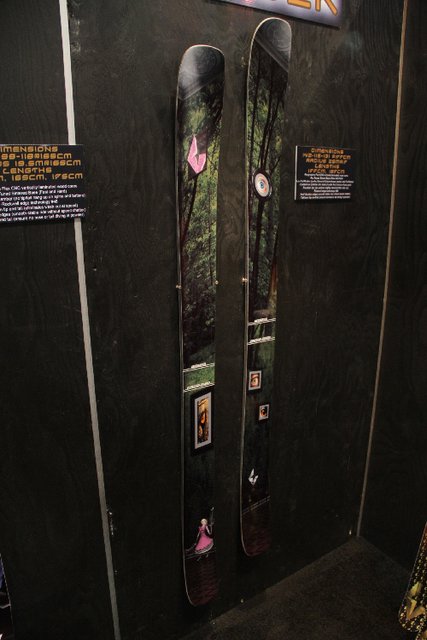 "Ladies Rock" ski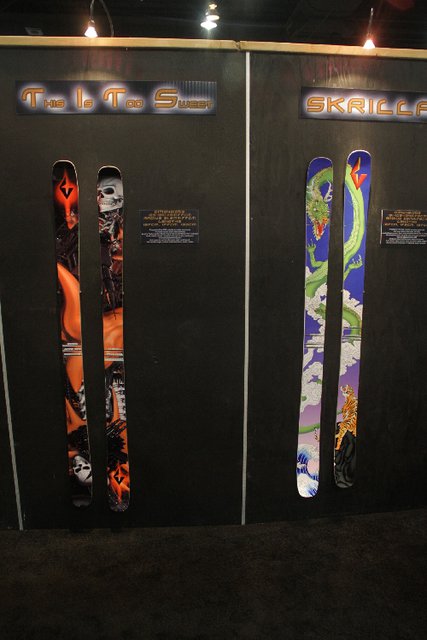 "This is too sweet" and Skrilla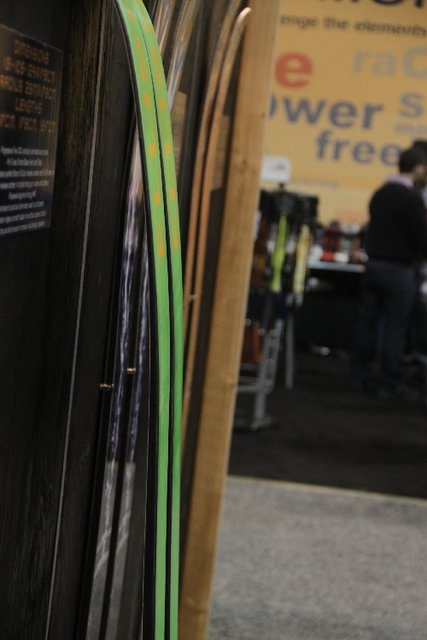 Skrilla rocker profile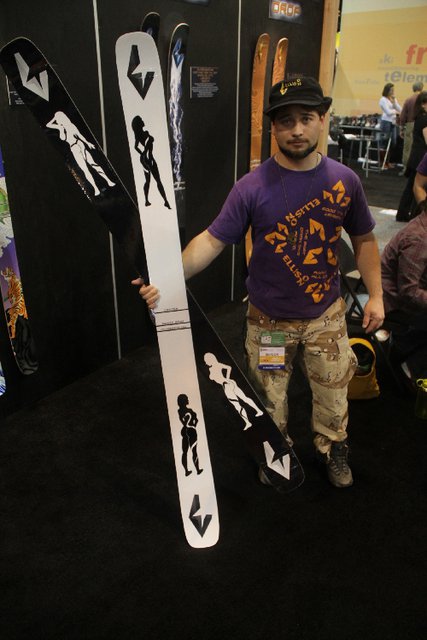 Custom series
Giro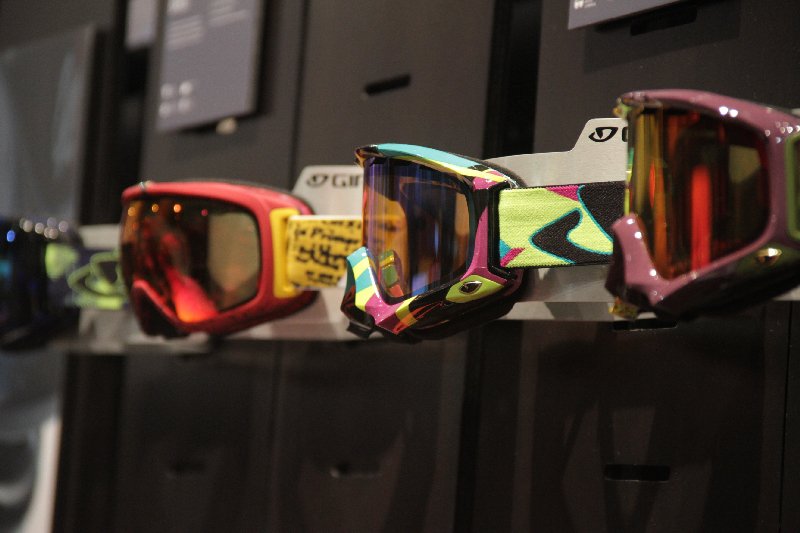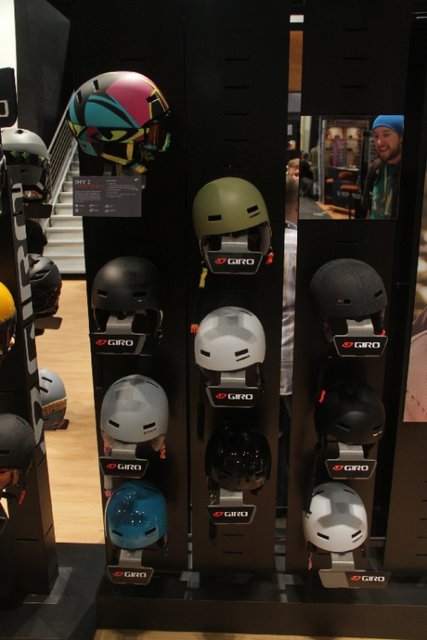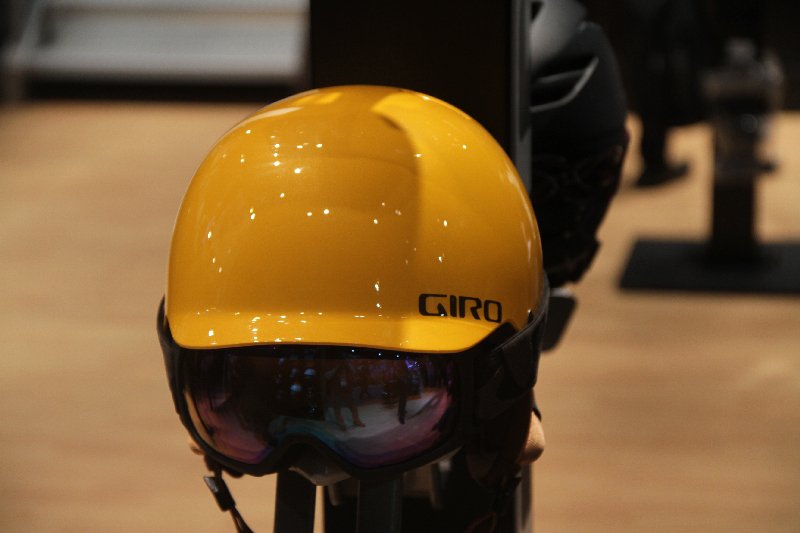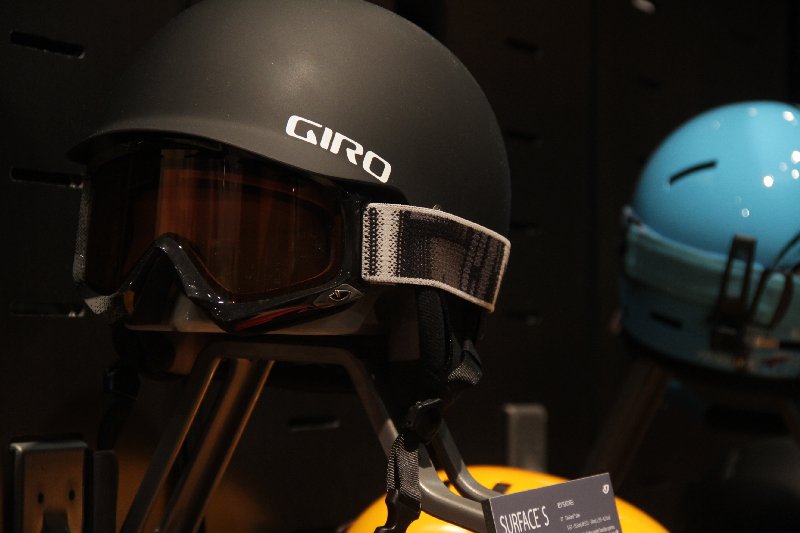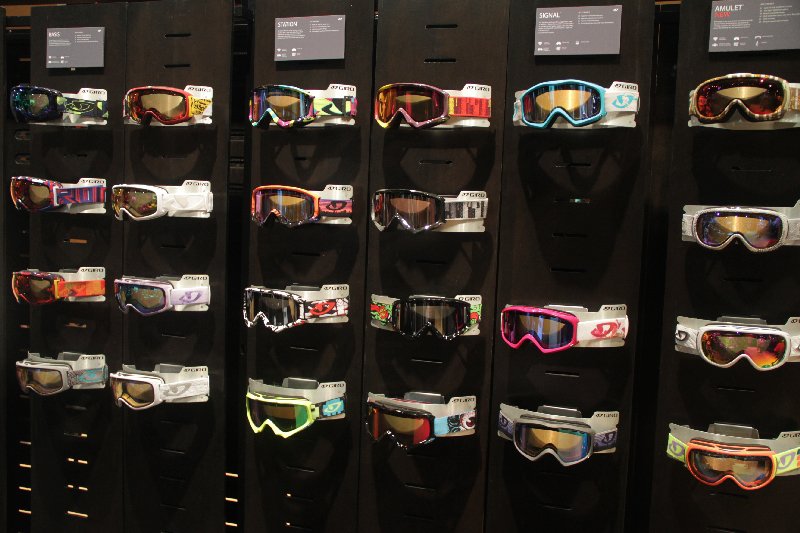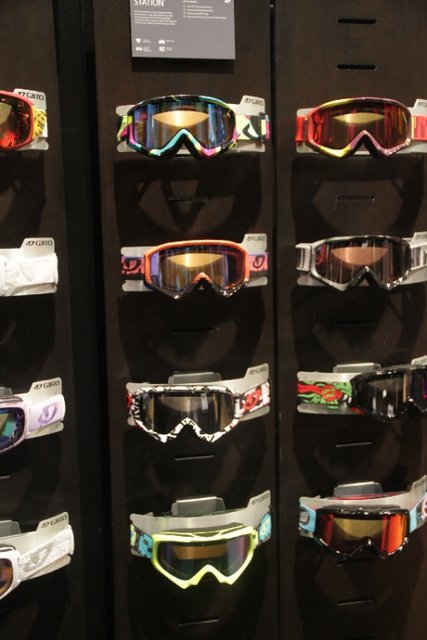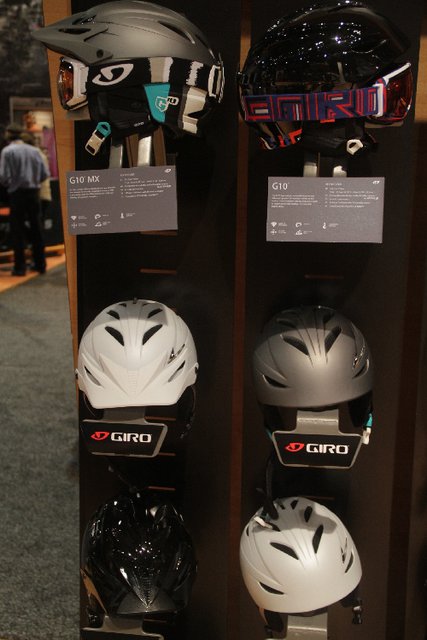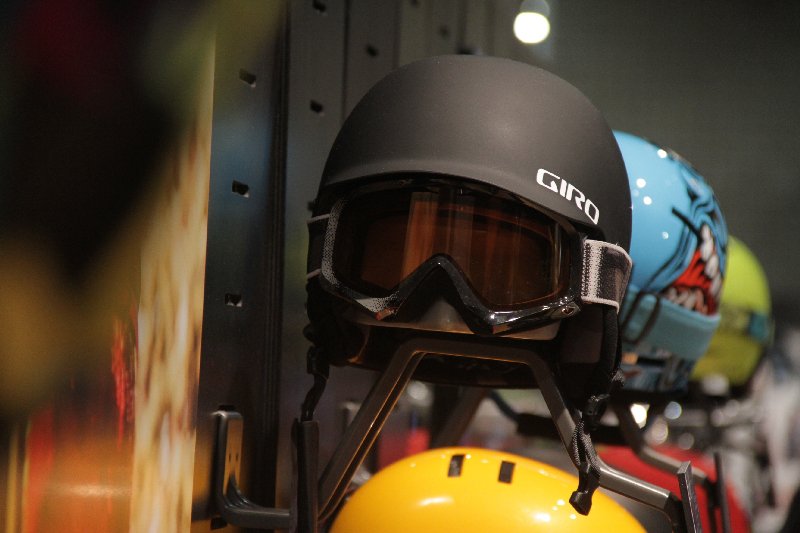 Hart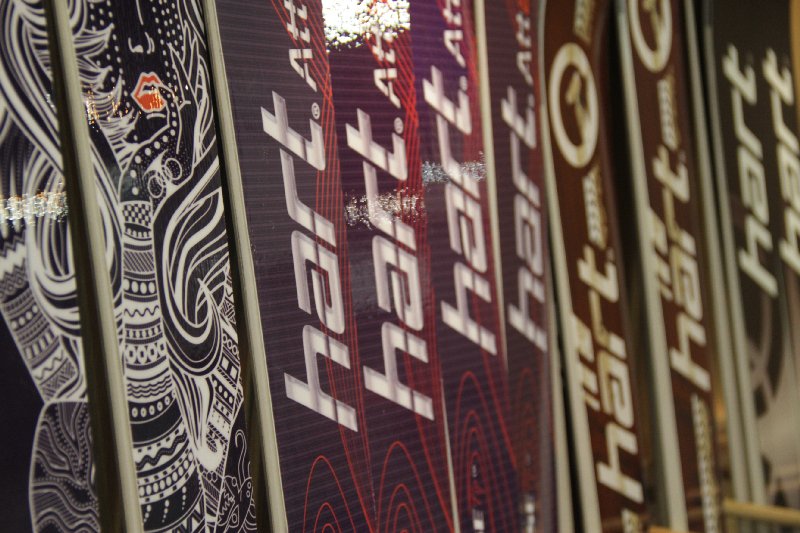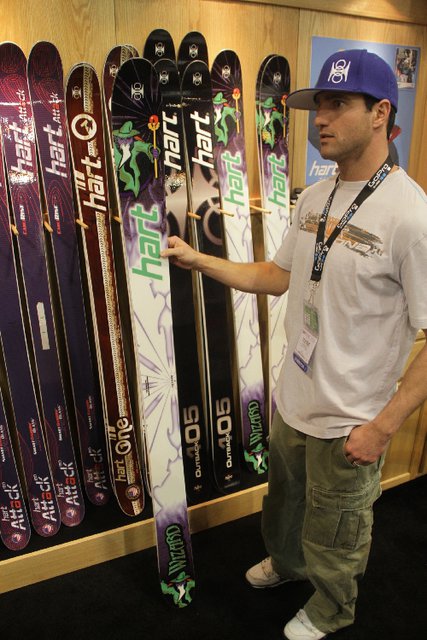 Wizard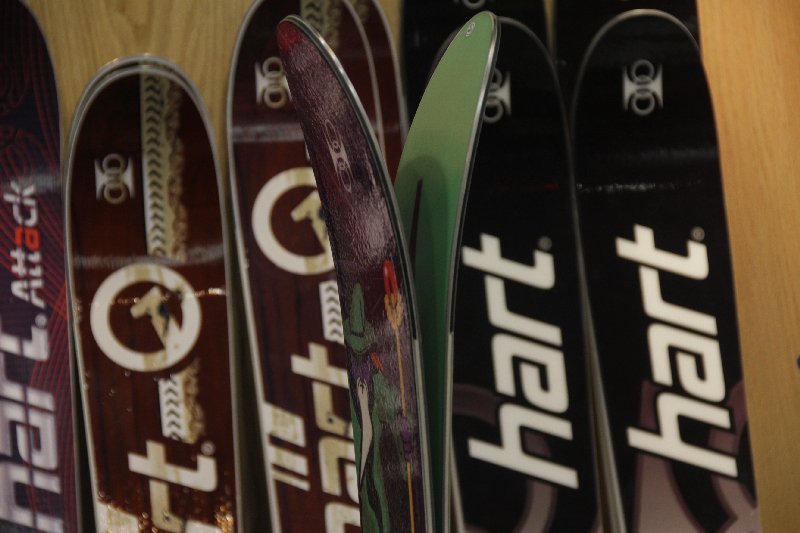 Wizard tip rocker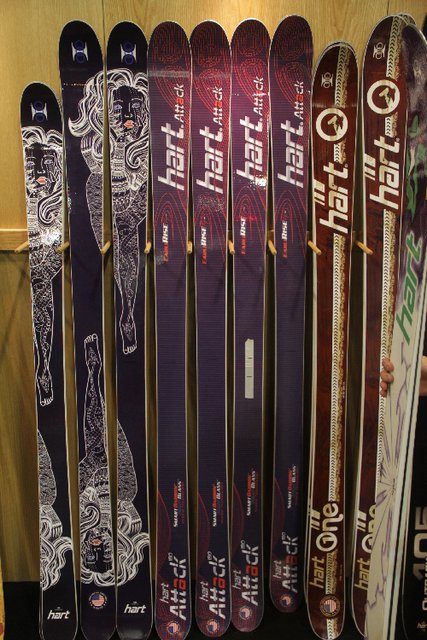 Twisted Sister and Hart Attack
Joystick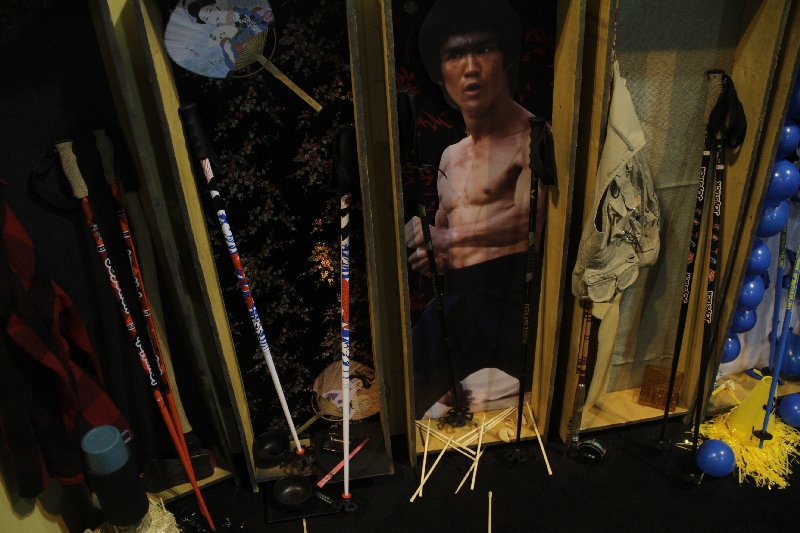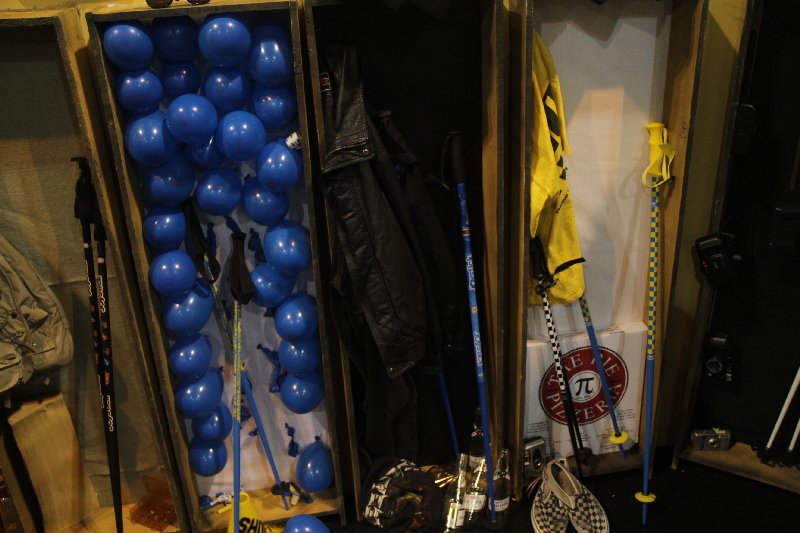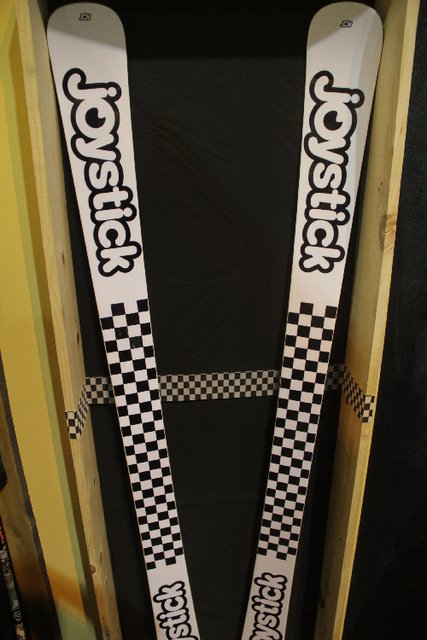 Blake Nyman tours us around the Joystick booth.
K2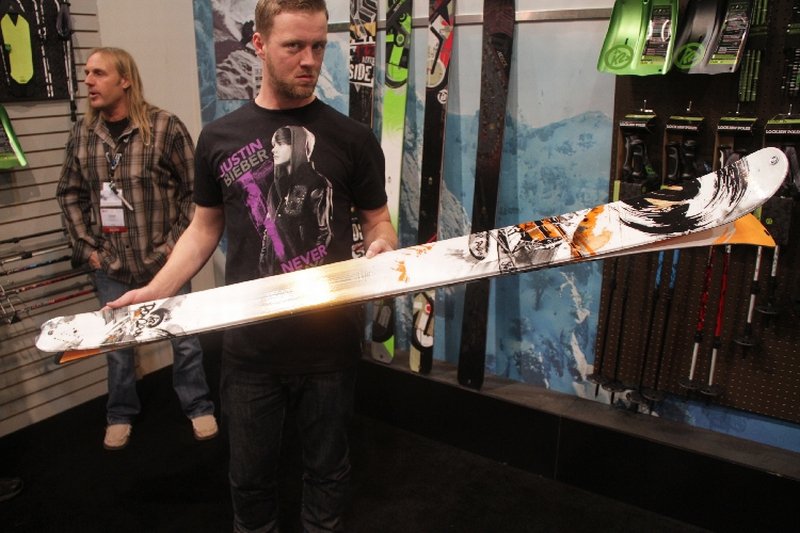 The infamous Ryan Schmies with the Pontoon.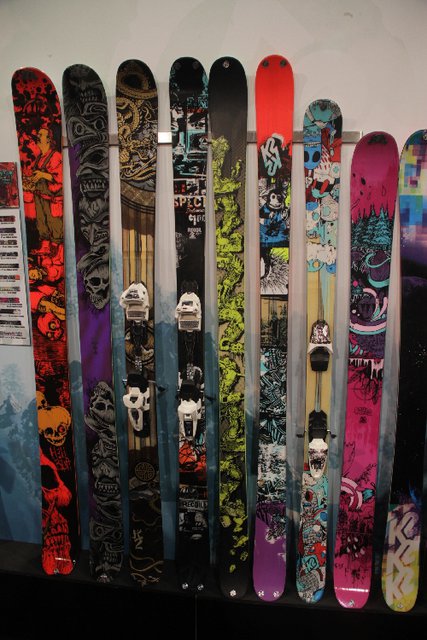 Hellbent, Obsethed, Kung Fujas, Recoil, Sight, Domain, Press, MissDirected and MissBehaved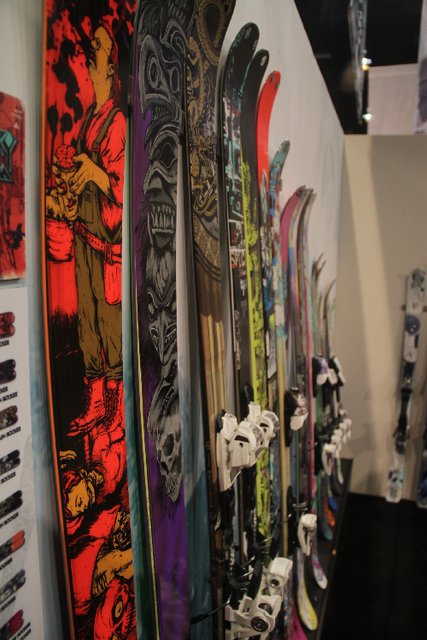 Hellbent and Obsethed
MissDirected, MissBehaved, MisDemeanor and MisConduct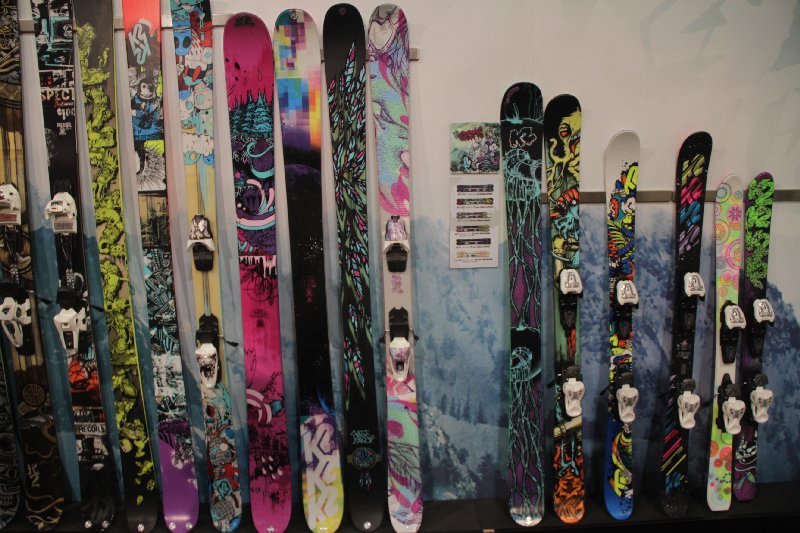 Ladies's skis and Groms: Bad Apple, Bad Seed, Juvy and Missy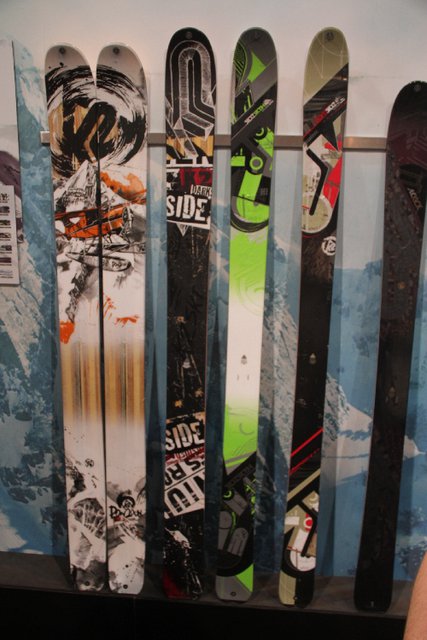 Pontoon, Darkside, SideStash and HardSide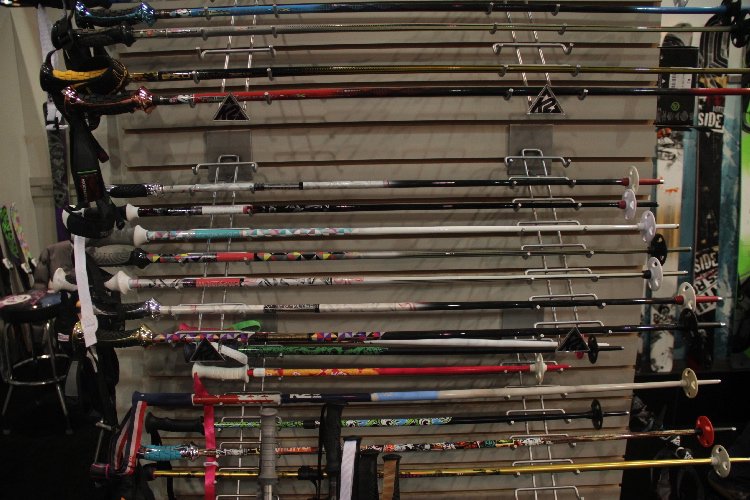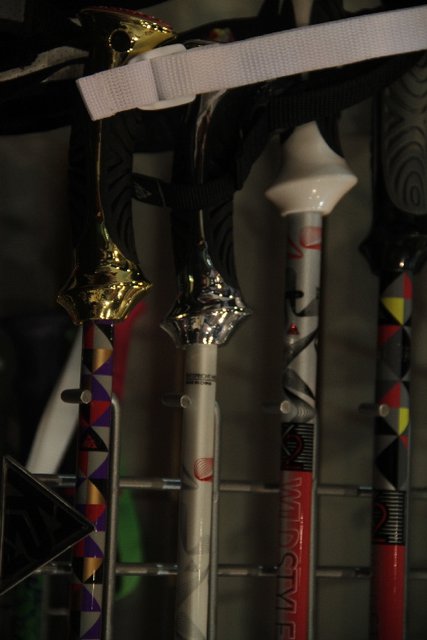 Bling grips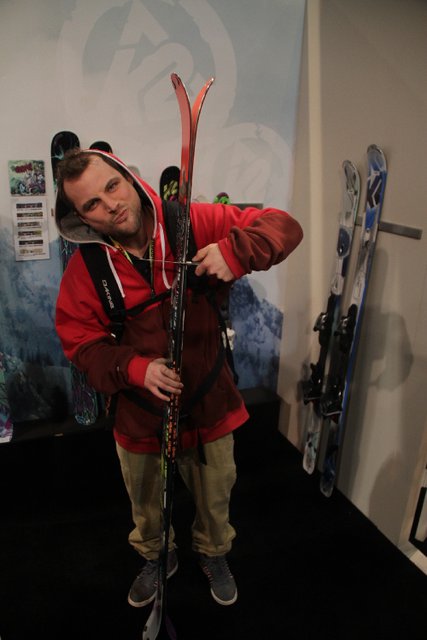 Shea Flynn cutting it up with the Domain.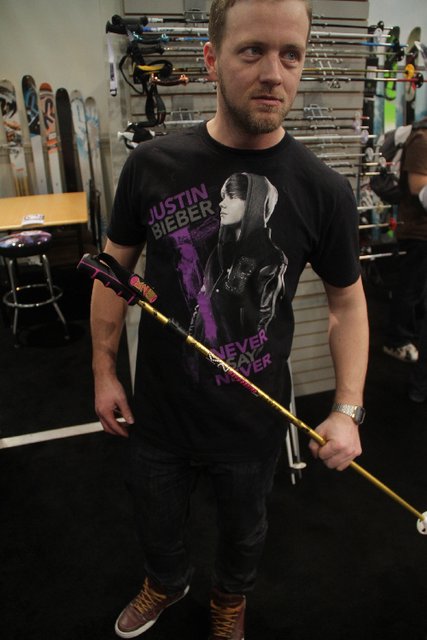 Schmies loves Beiber and the Party Poles...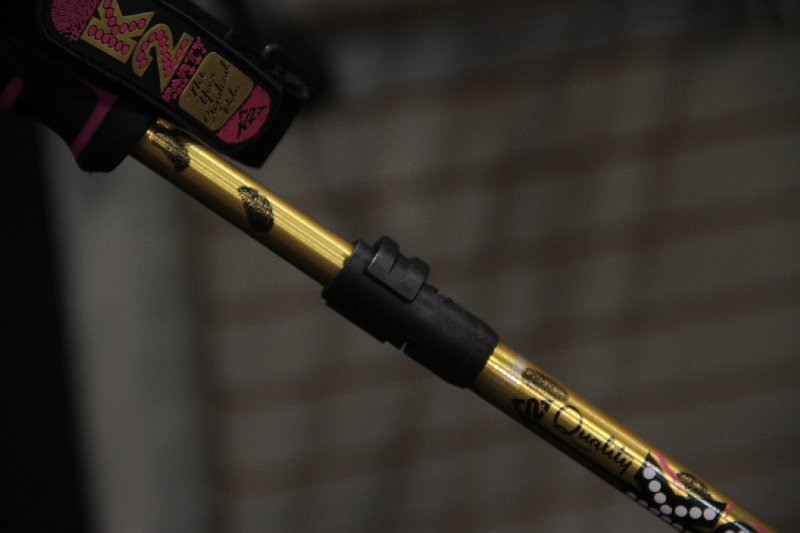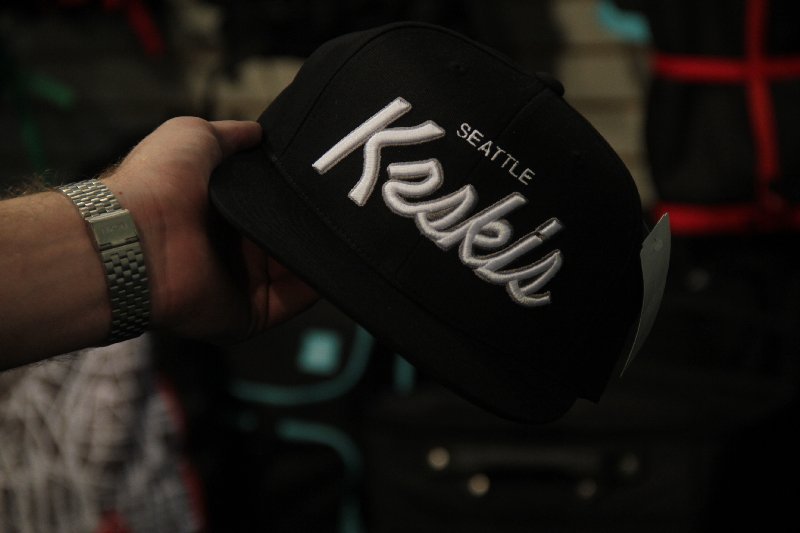 K2 Headwear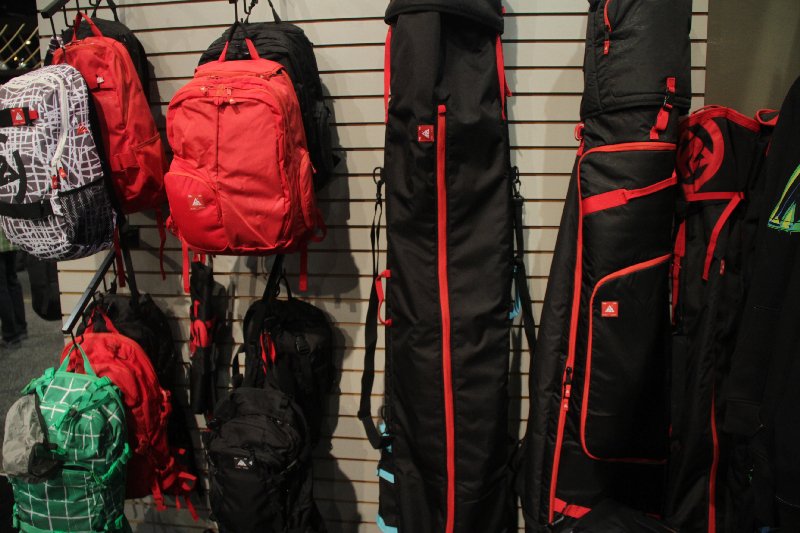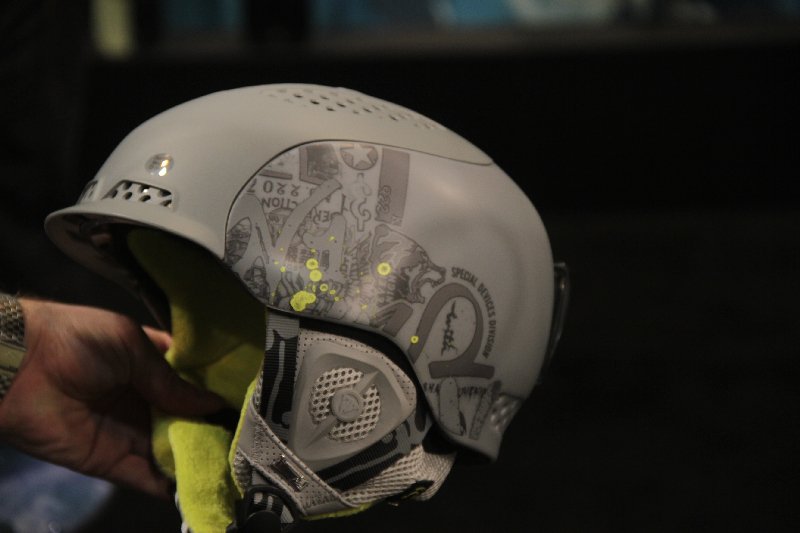 Diversion Helmet
Rival Helmet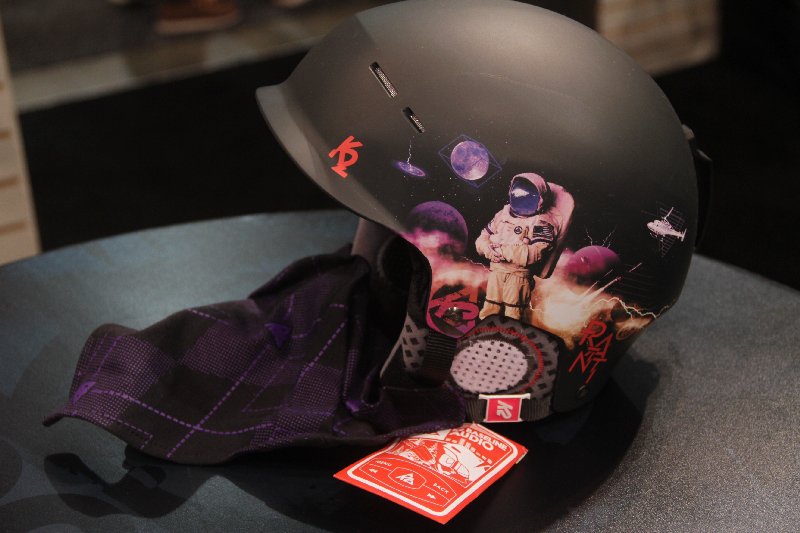 Rant Helmet
The infamous Ryan Schmies and Shea Flynn take us through the 2012 line up from K2.
Kombi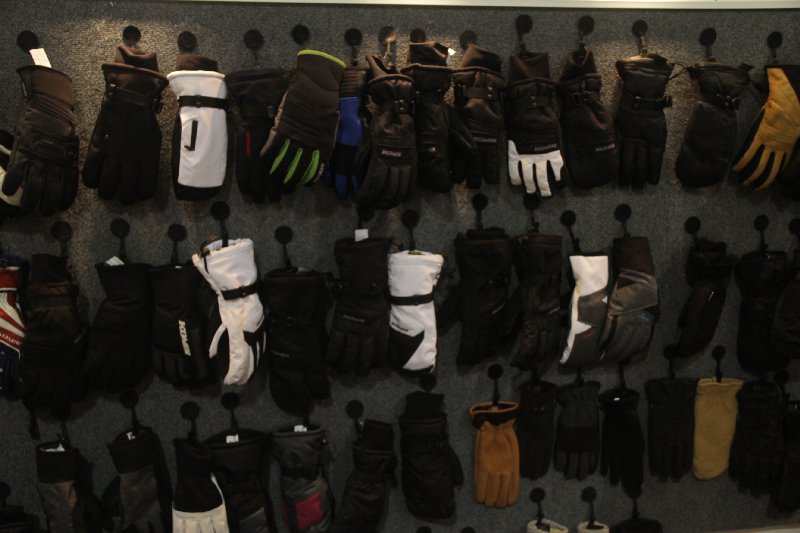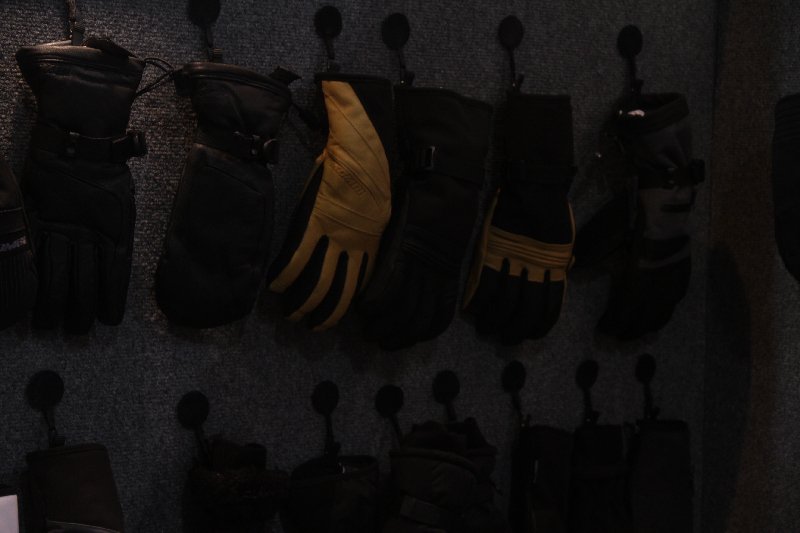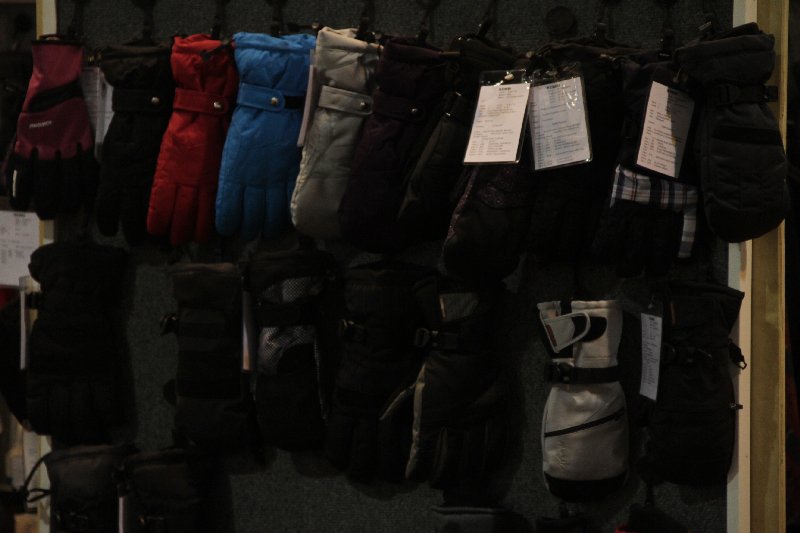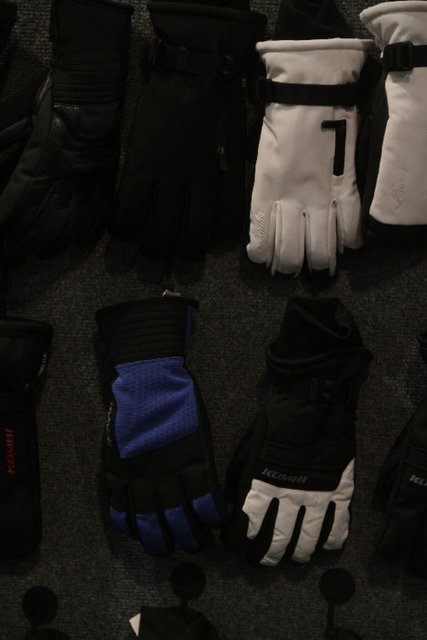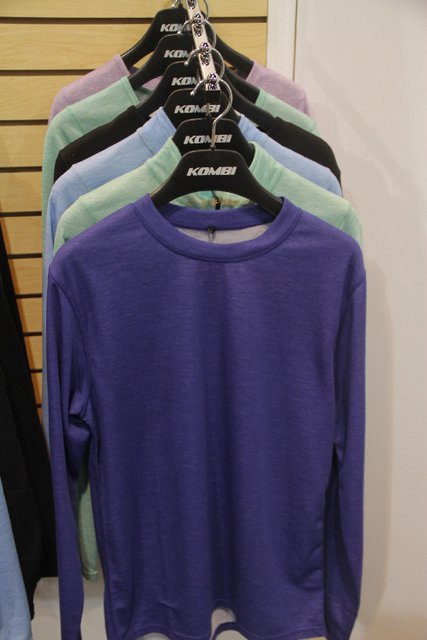 Lethal Descent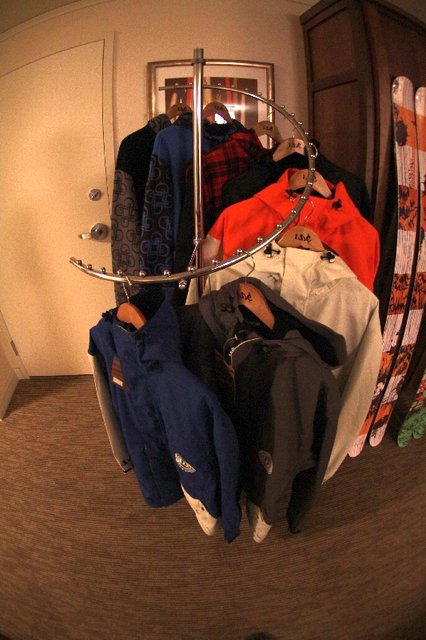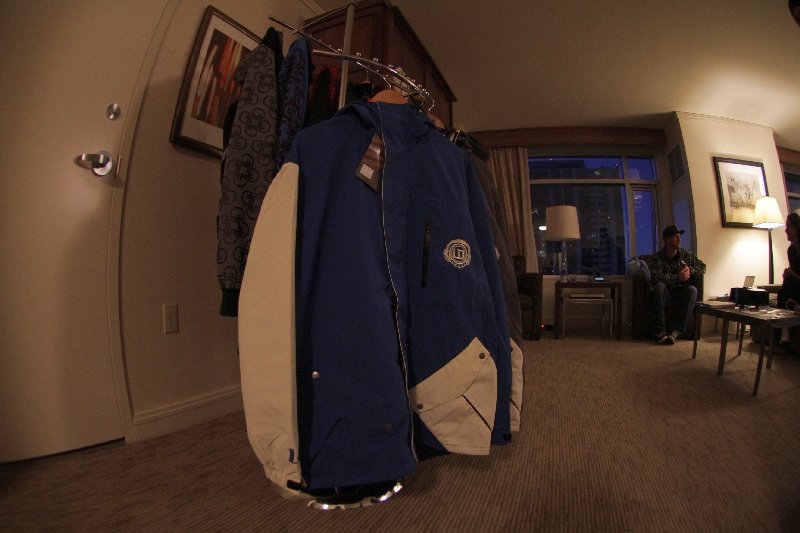 Level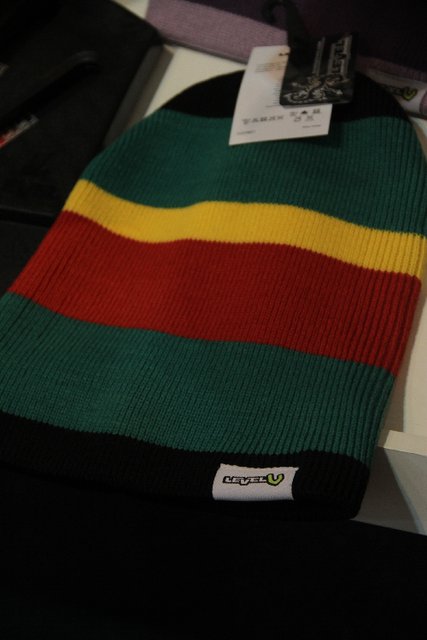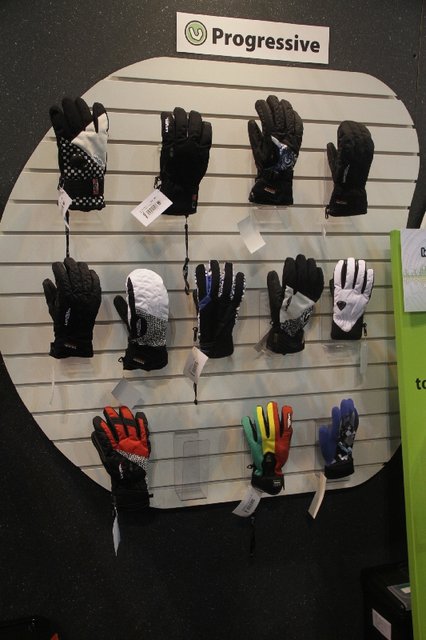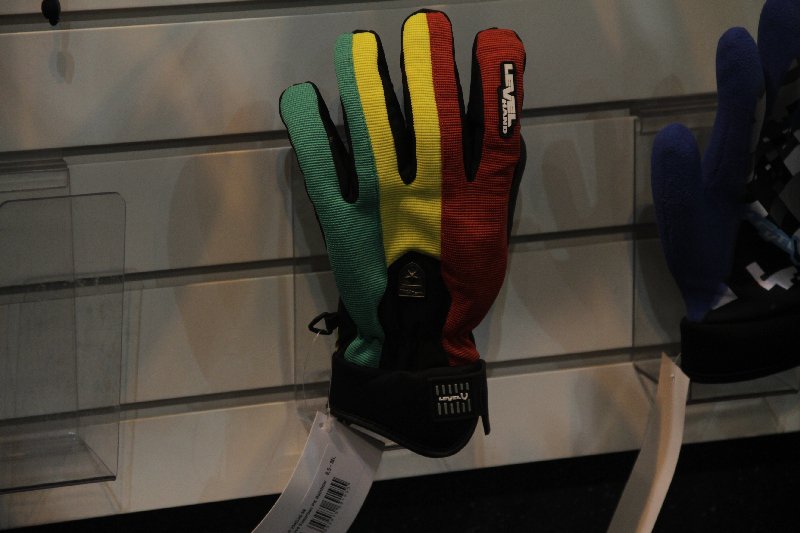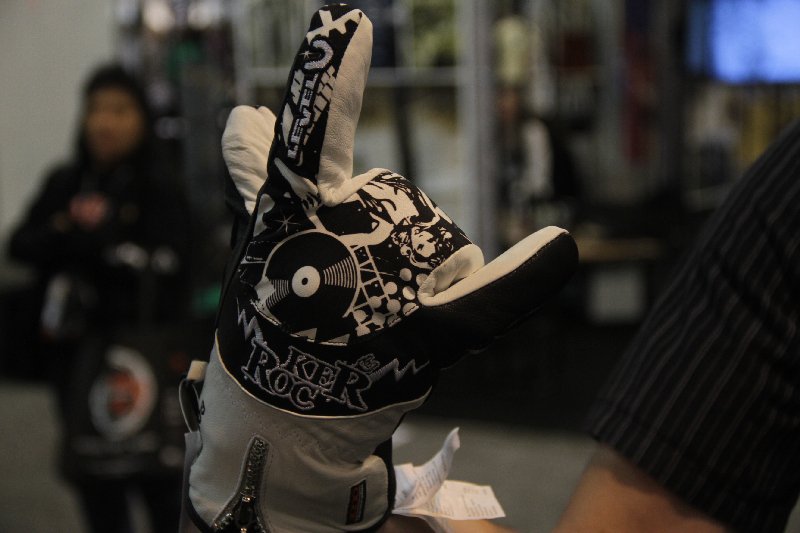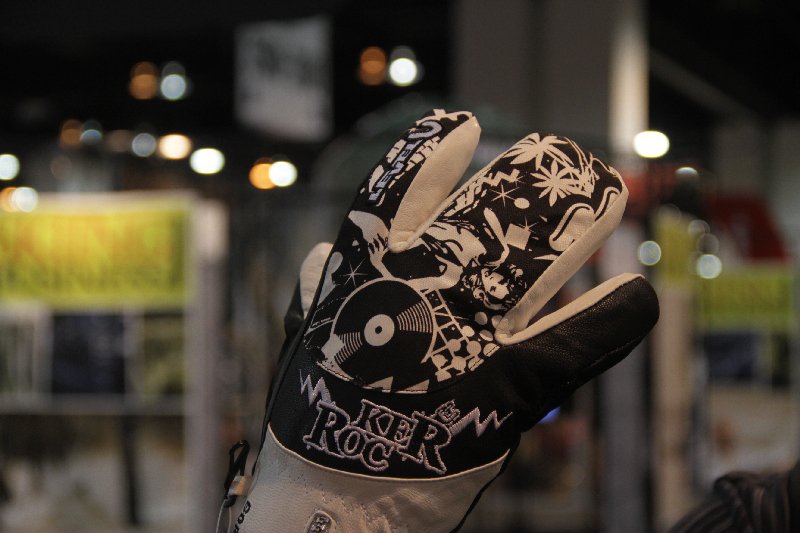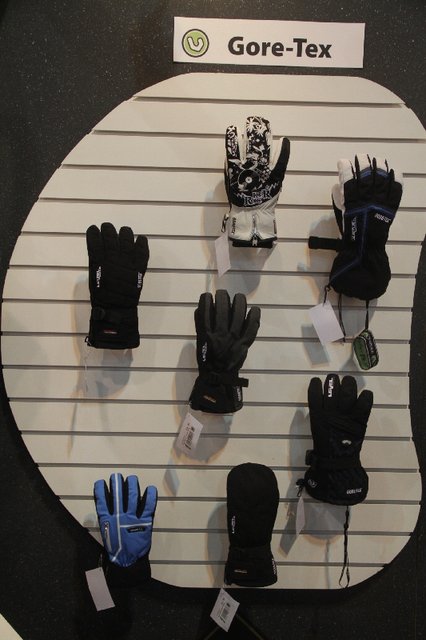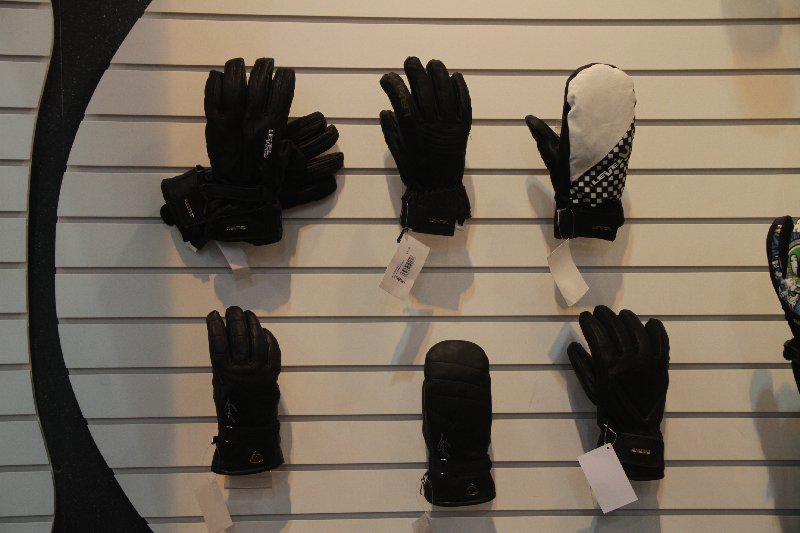 Look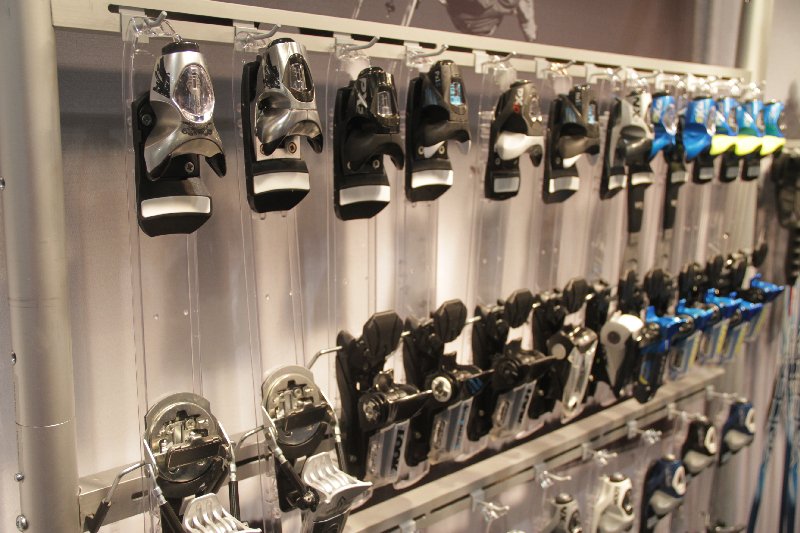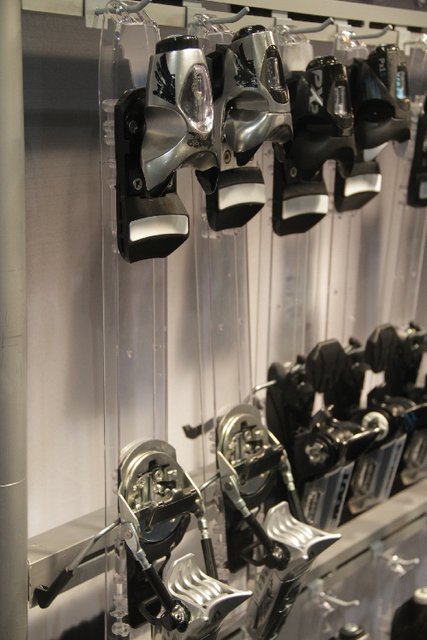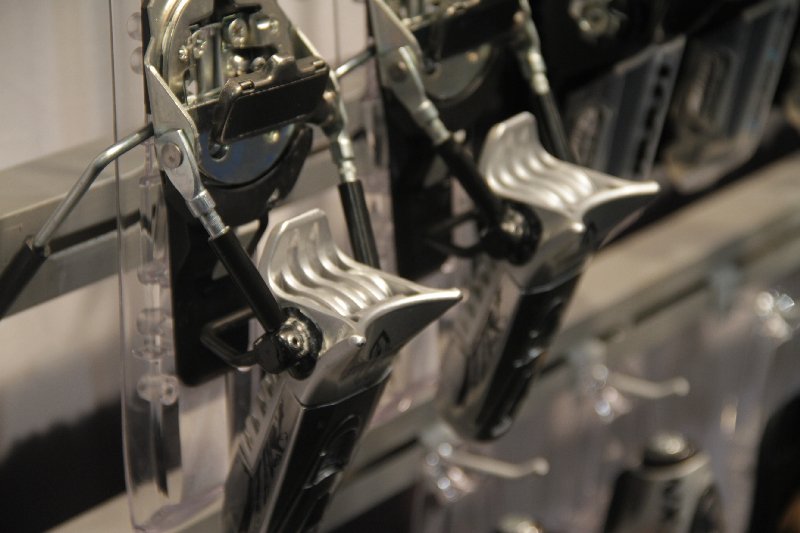 Nike 6.0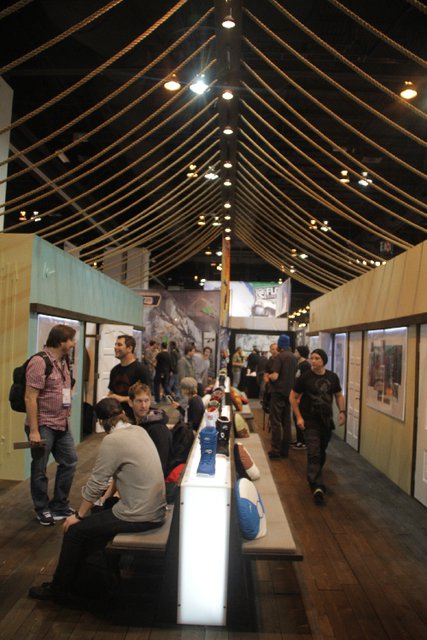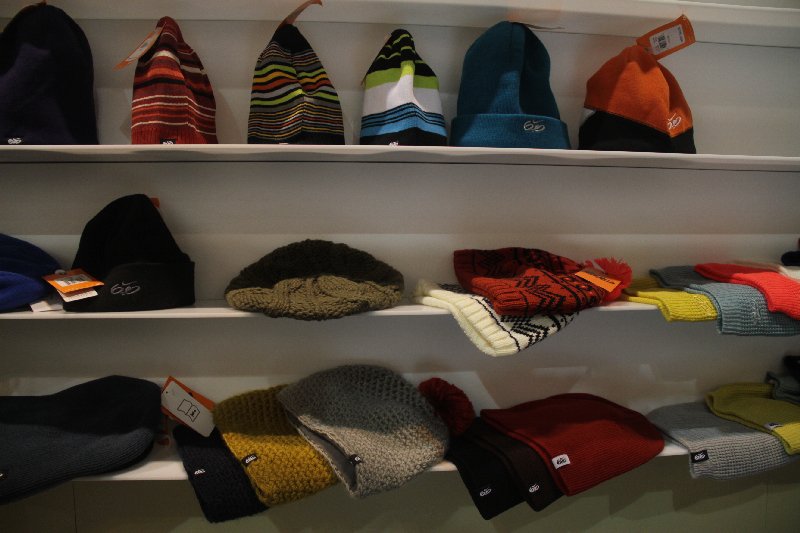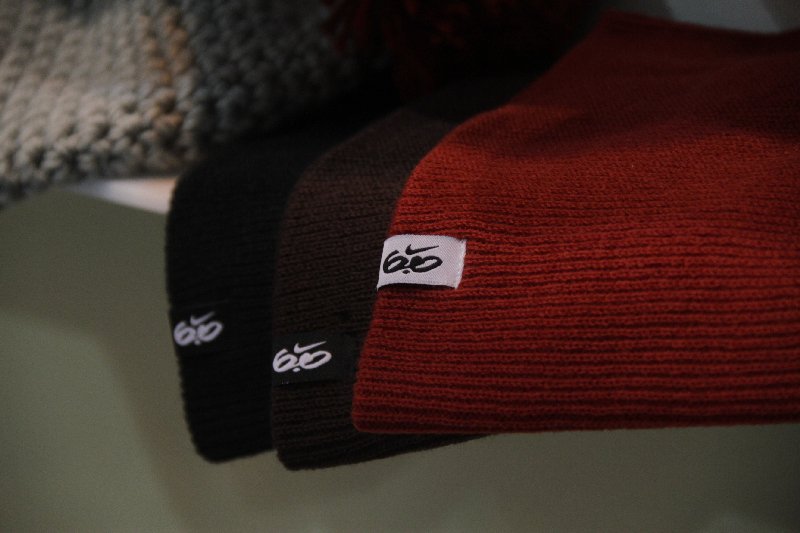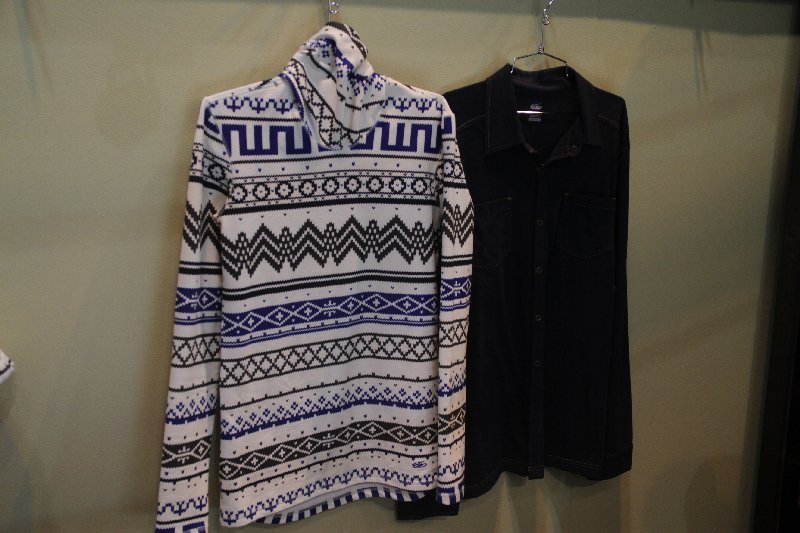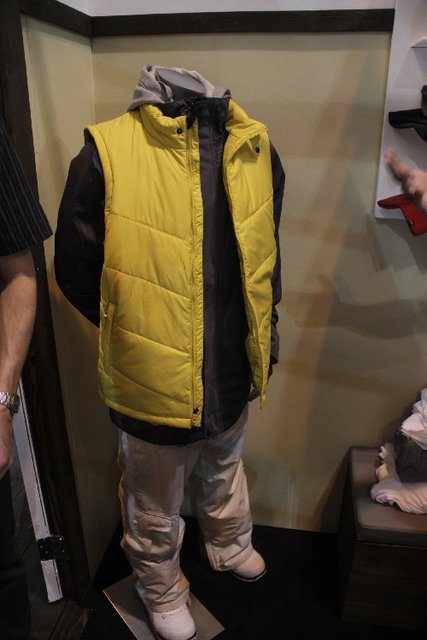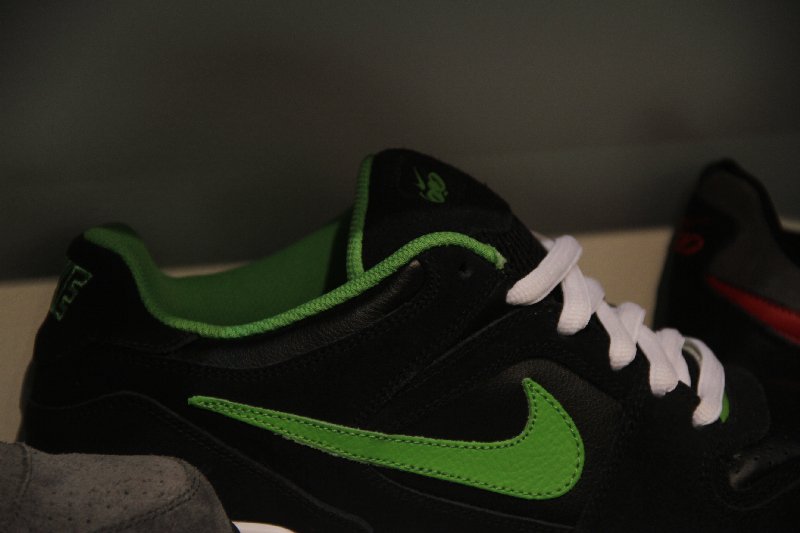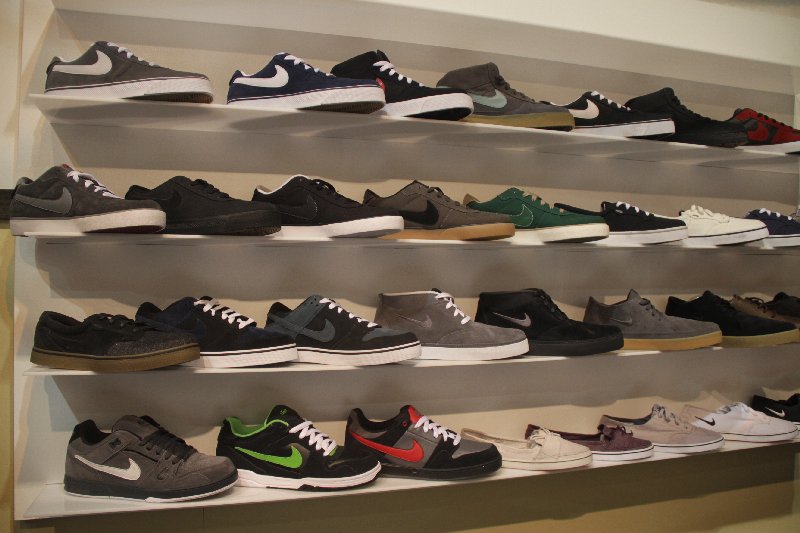 Nigel at Nike 6.0 takes us through their line of outerwear for next year.
Nordica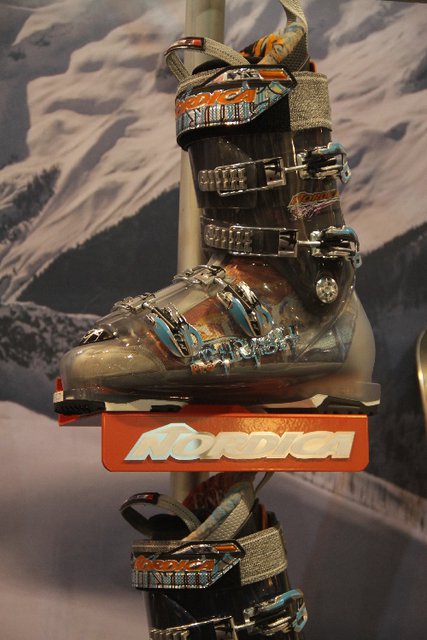 Girish Pro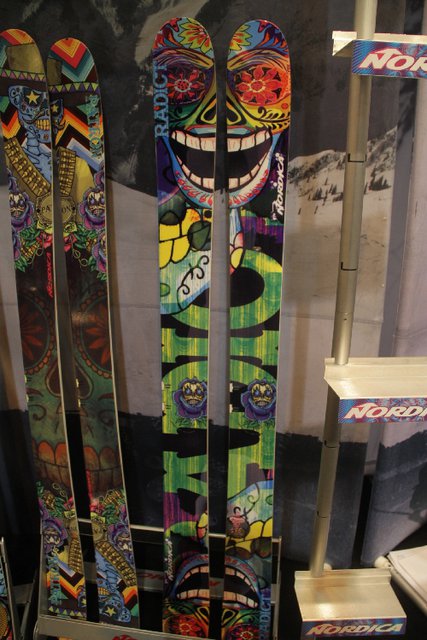 Patrone and Radict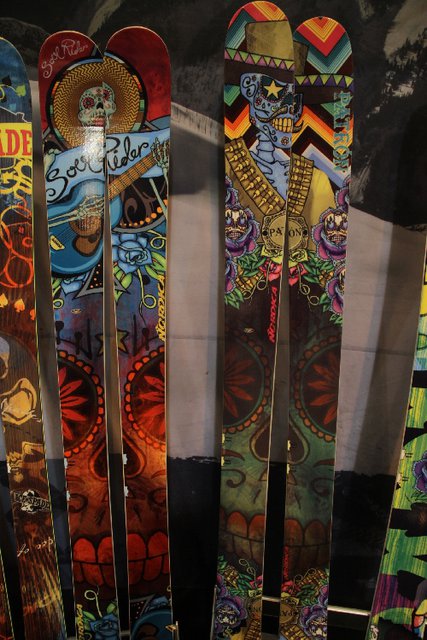 Soulrider and Patron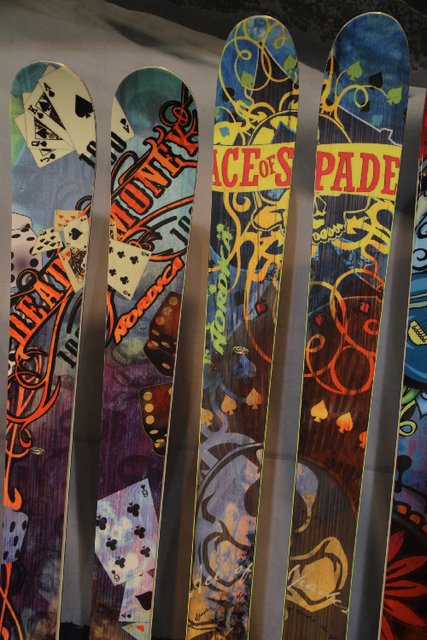 Dead Money and Ace of Spades TI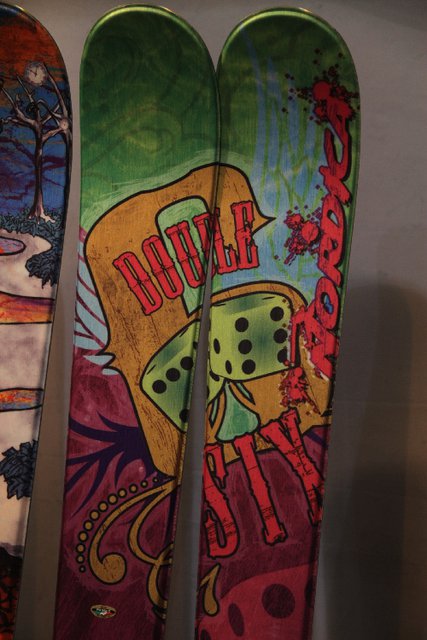 Double Six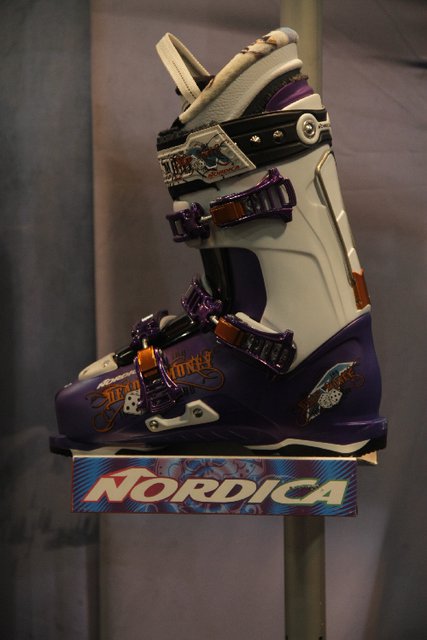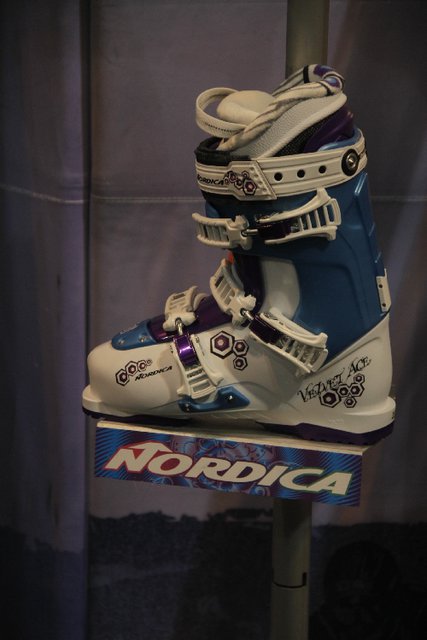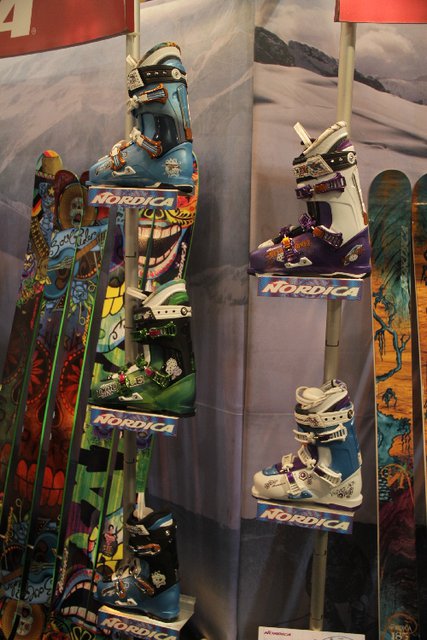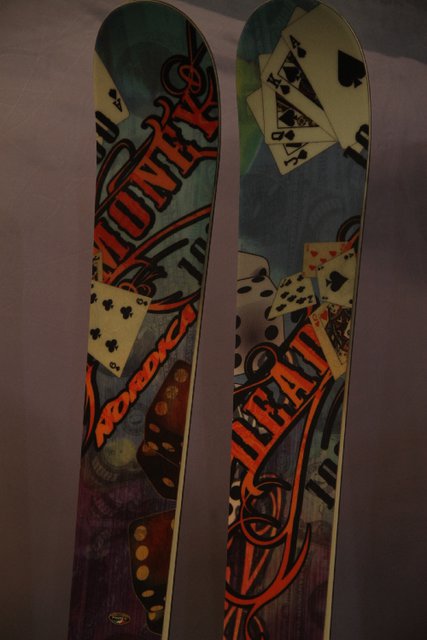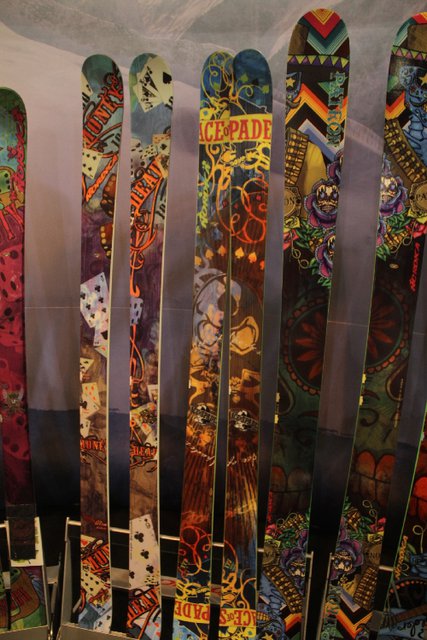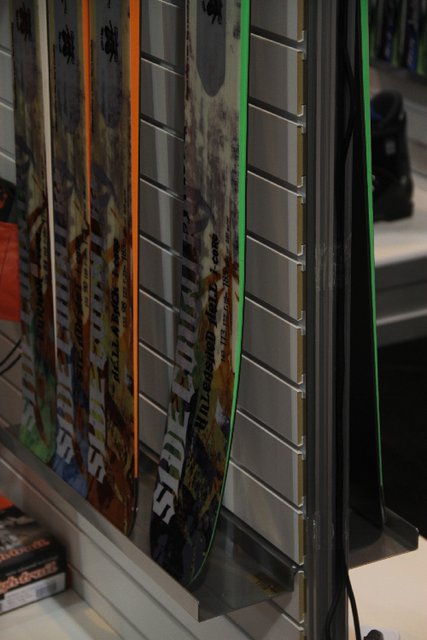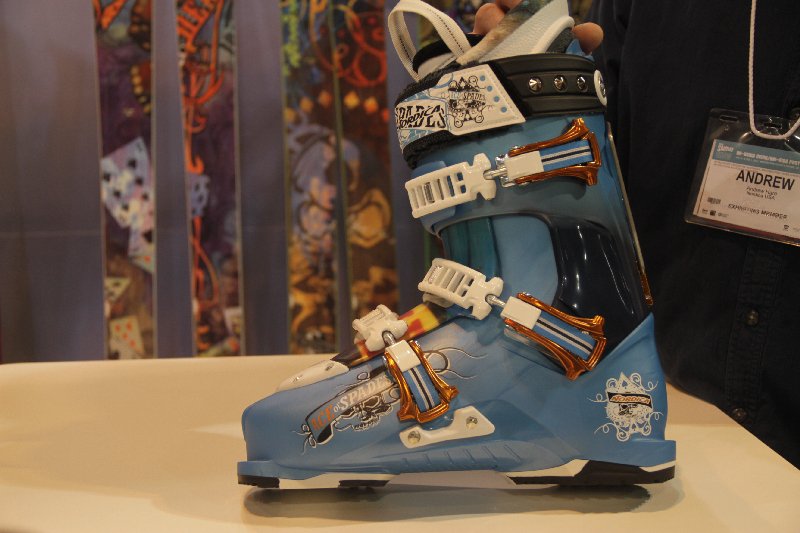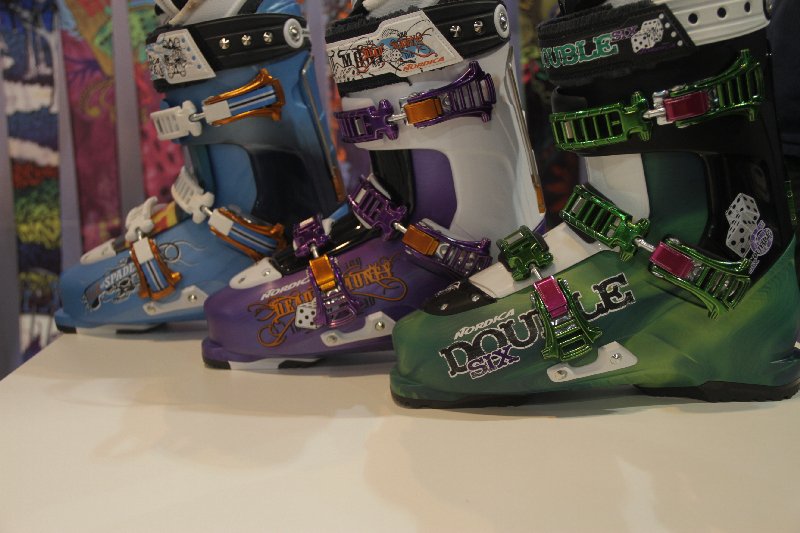 Ace of Spades, Dead Money and Double Six boots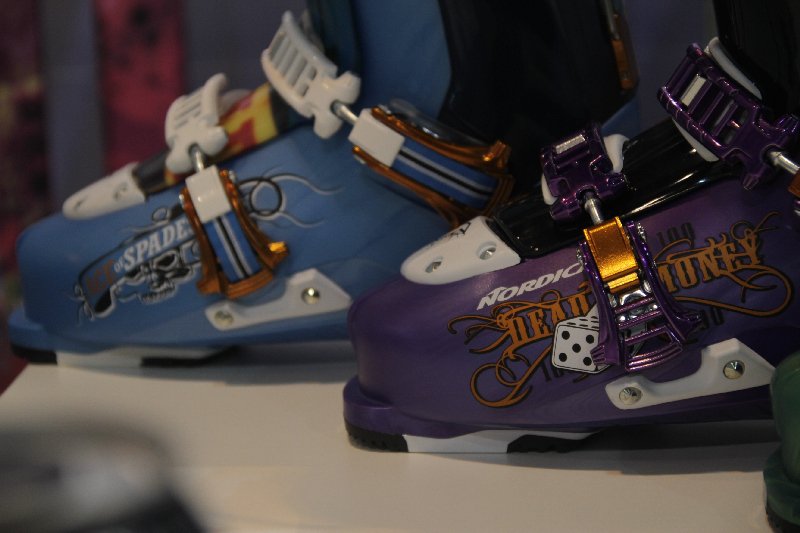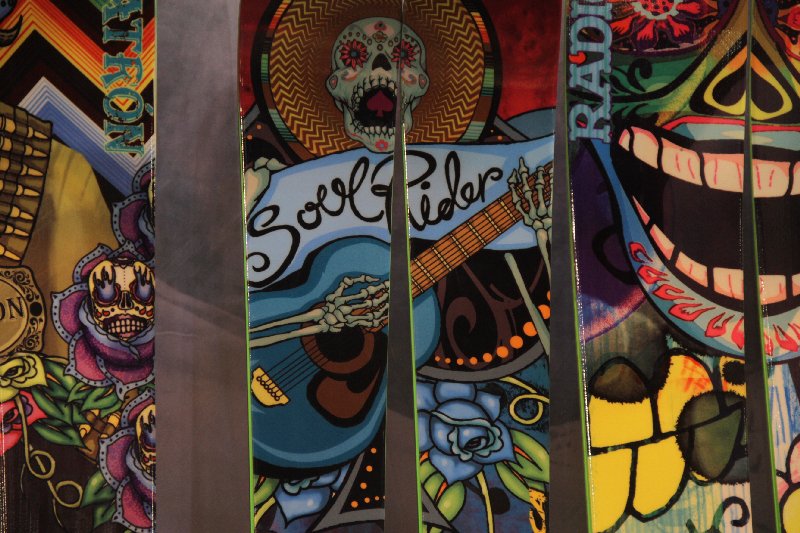 Soul Rider and Radict
POW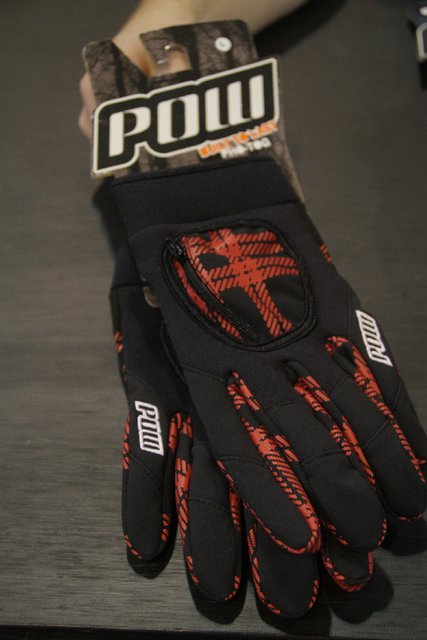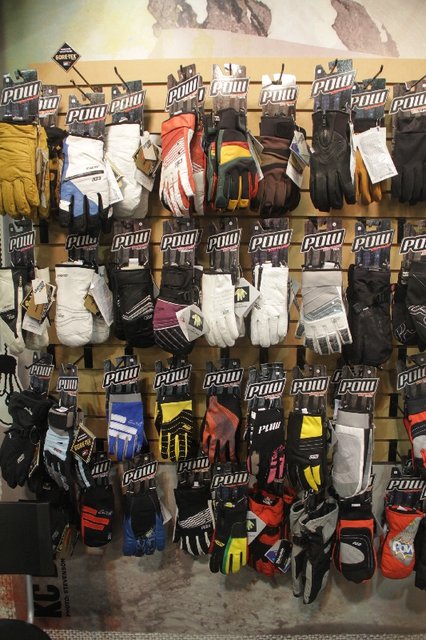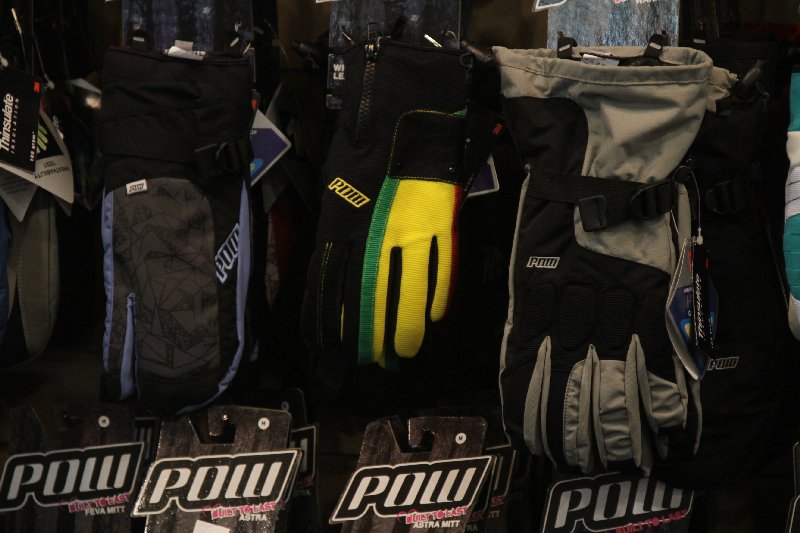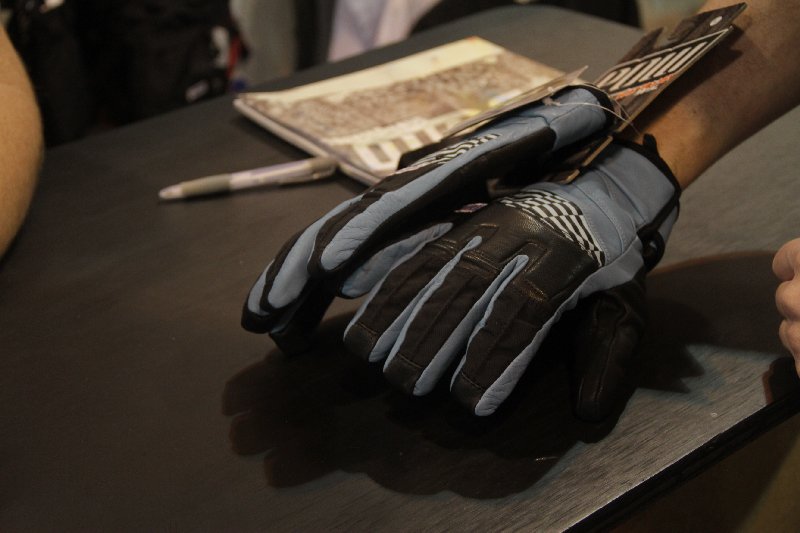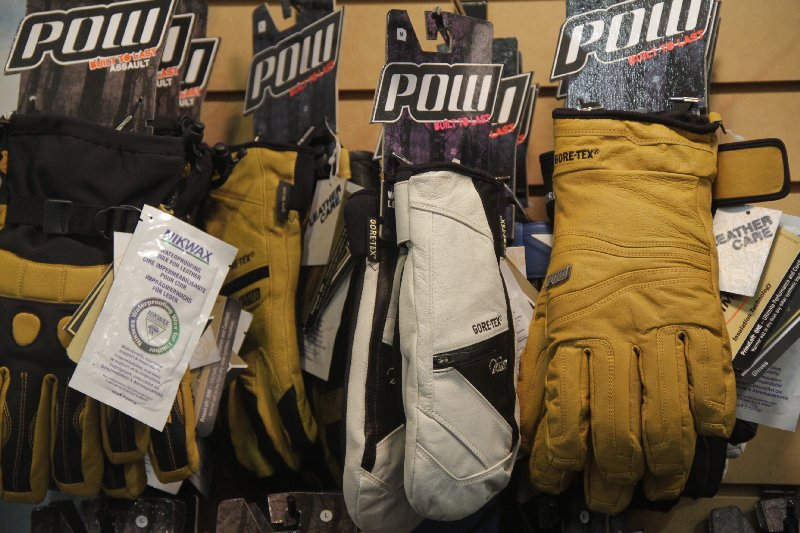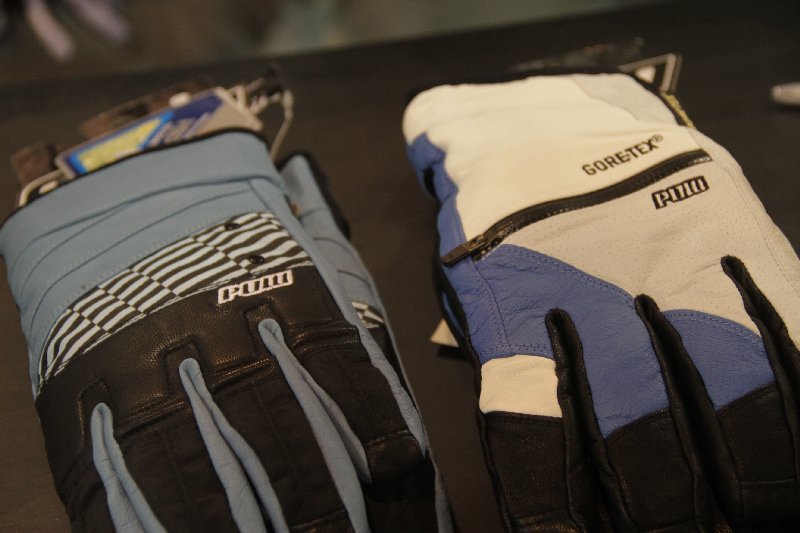 Rocky Mountain Underground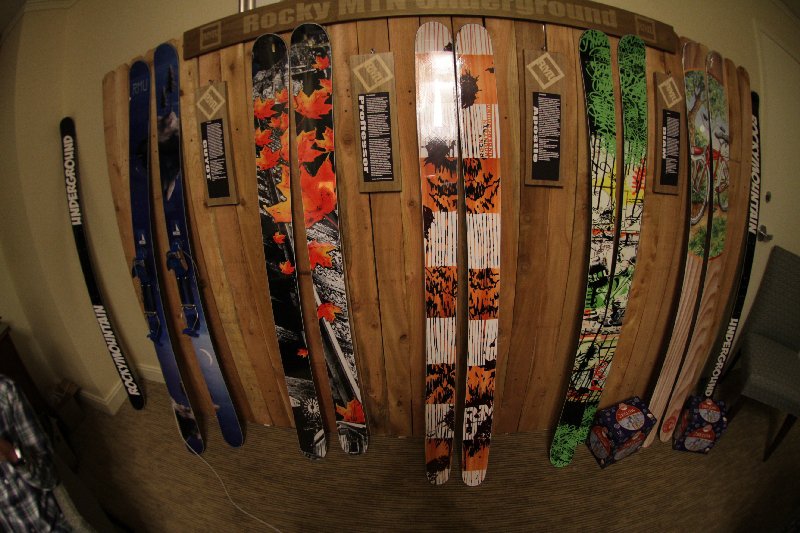 Guyot, Professor, Apostle and Diam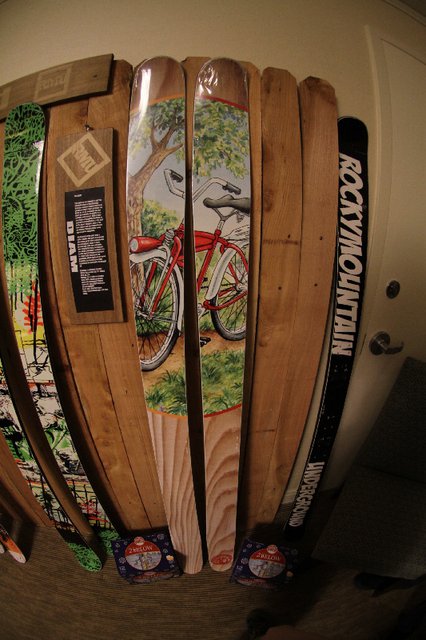 Diam and Fat Tire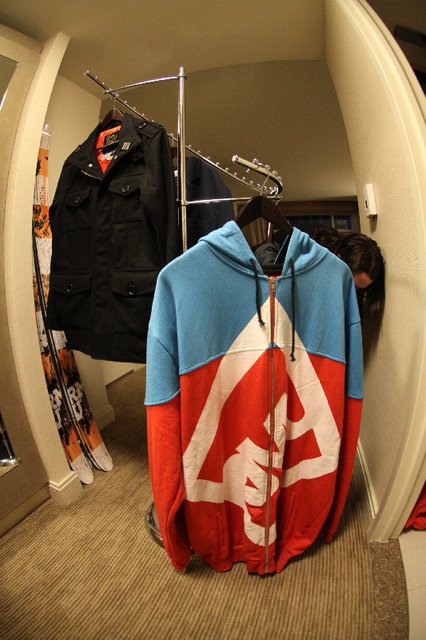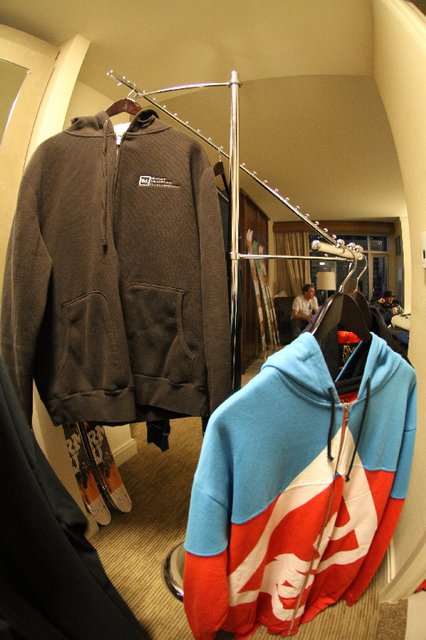 Salomon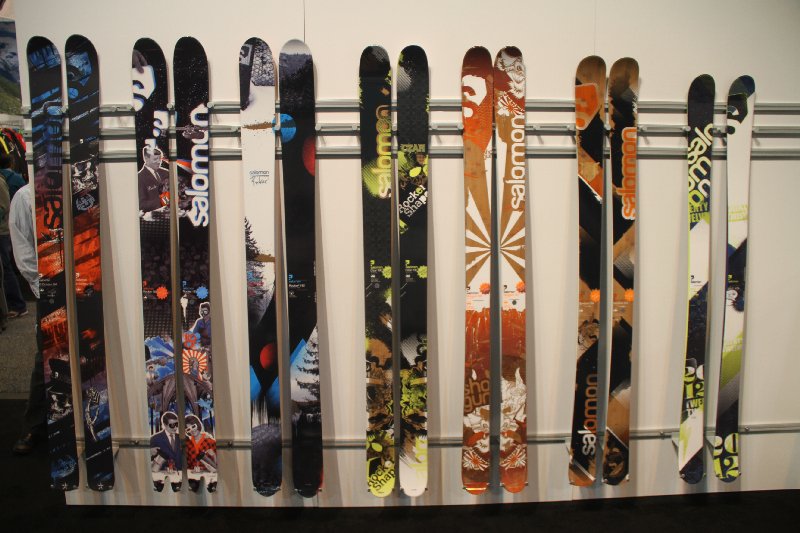 El Dictator, Rocker, Rocker 2, Czar, Shogun, Sentinel and 2012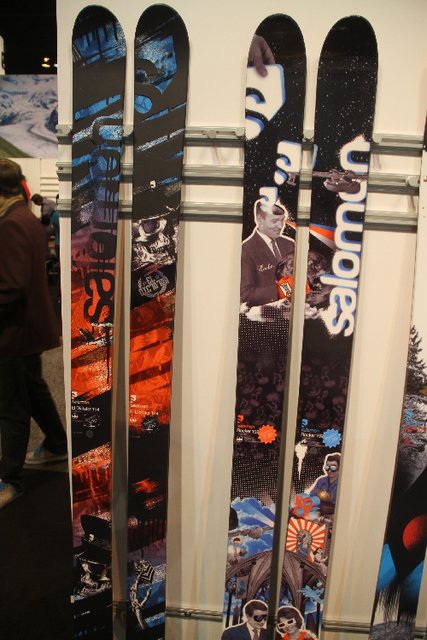 The El Dictator and the Rocker are Salomon's big mountain charging skis.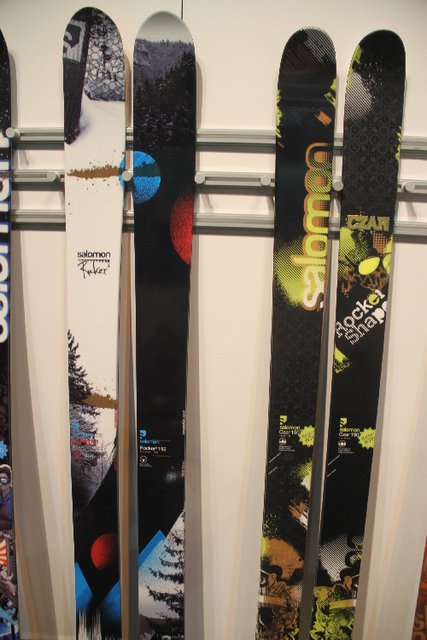 Rocker 2 and Czar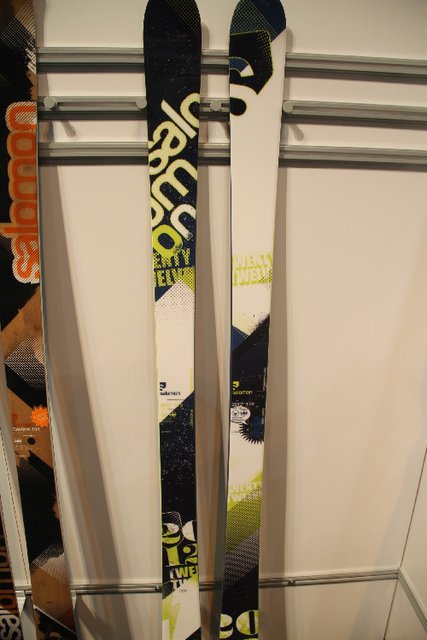 2012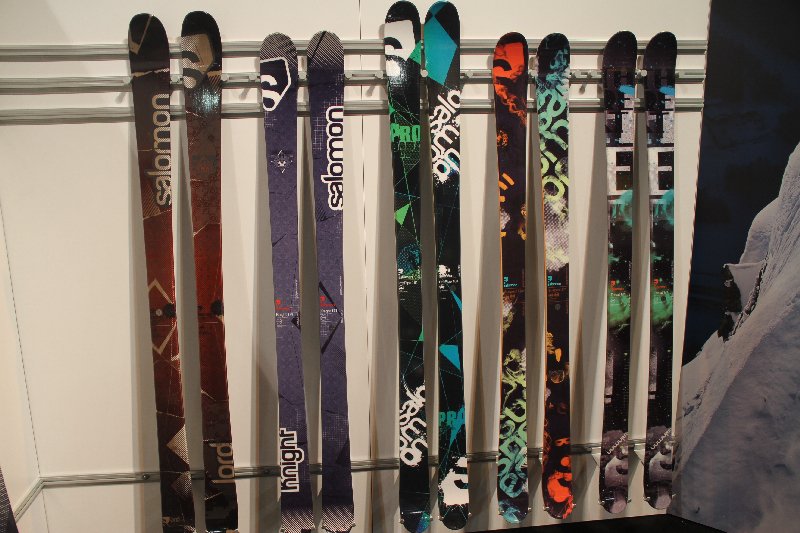 Lord, Knight, Pro Pipe, Suspect, and Threat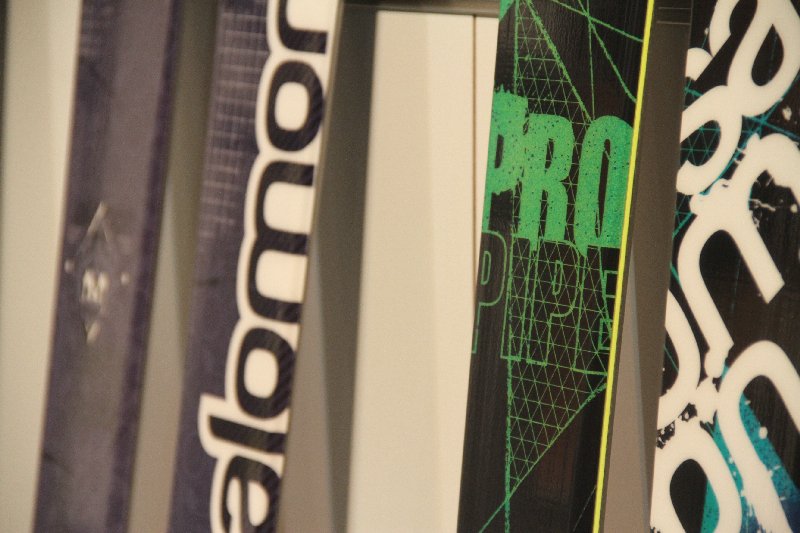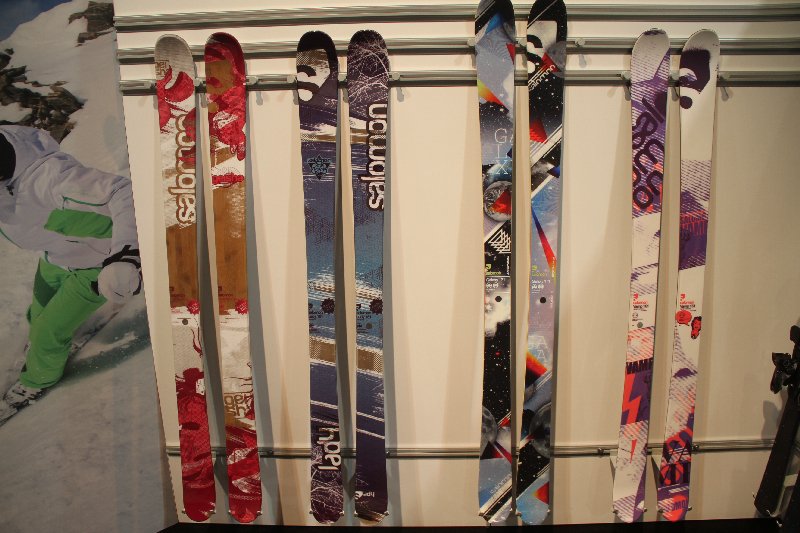 Geisha, Lady, Galaxy and Vamp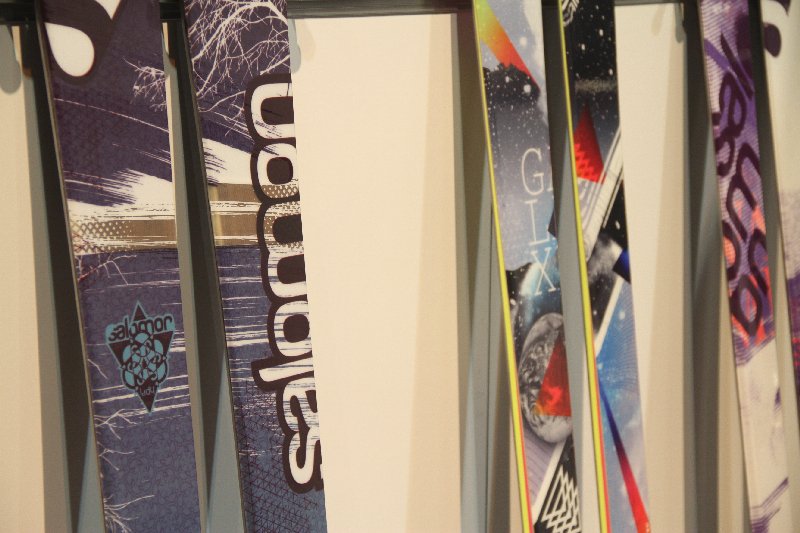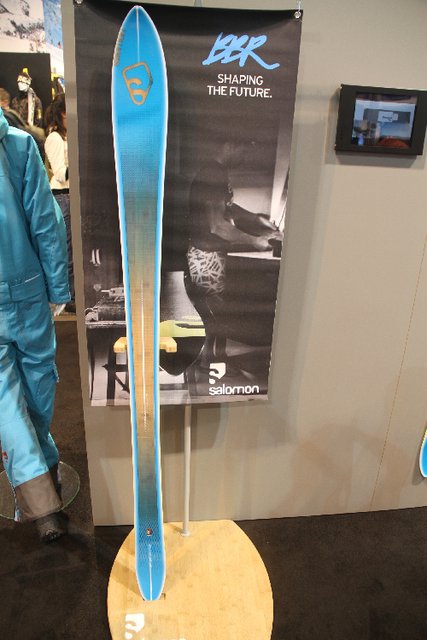 The BBR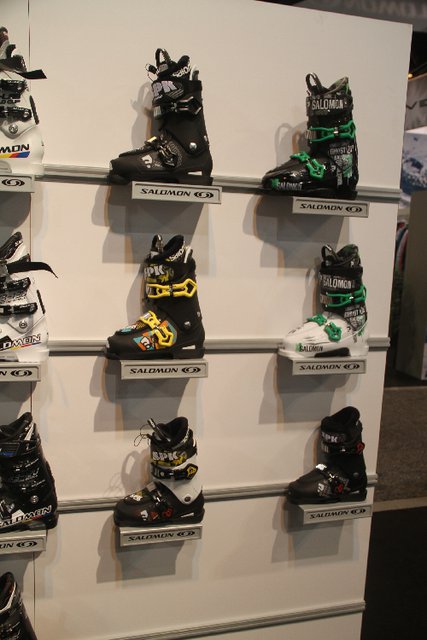 Boots for 2011 remain relatively unchanged, but get a facelift to keep 'em fresh.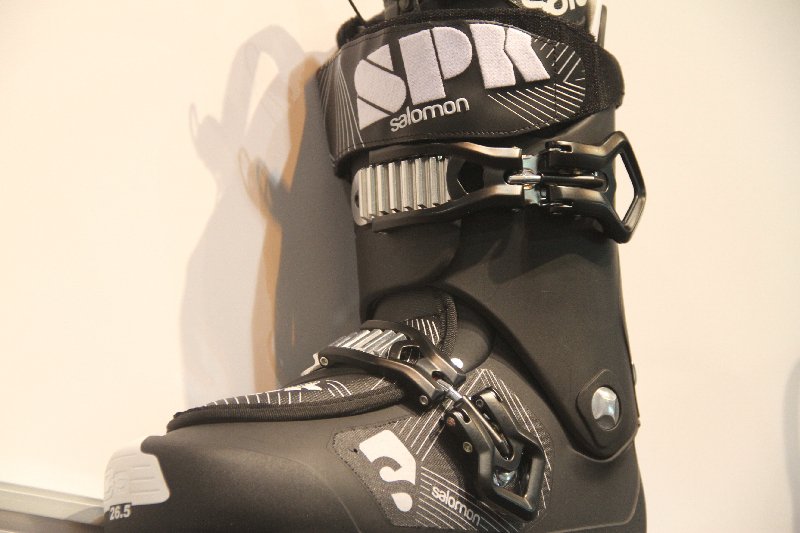 SPK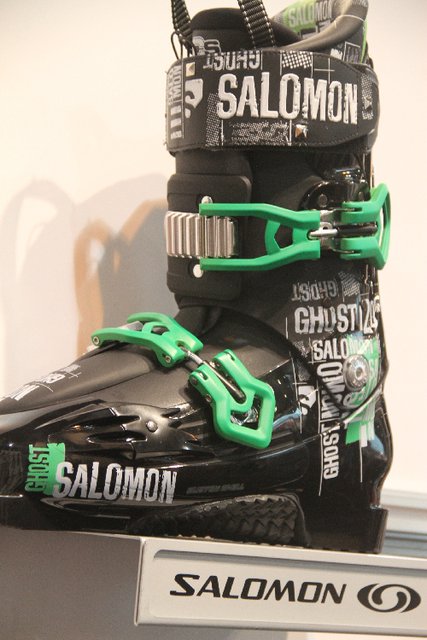 Ghost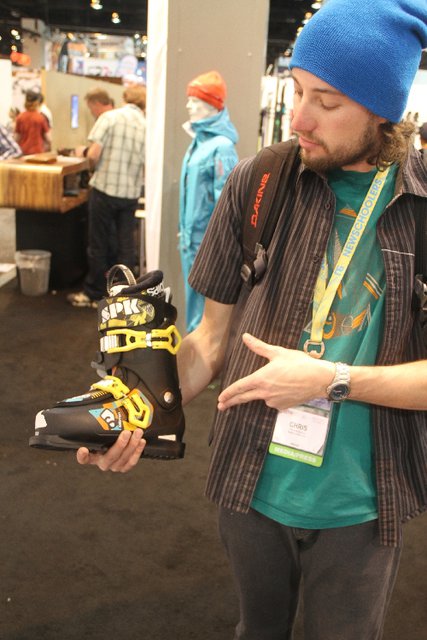 Checking out the new SPK's.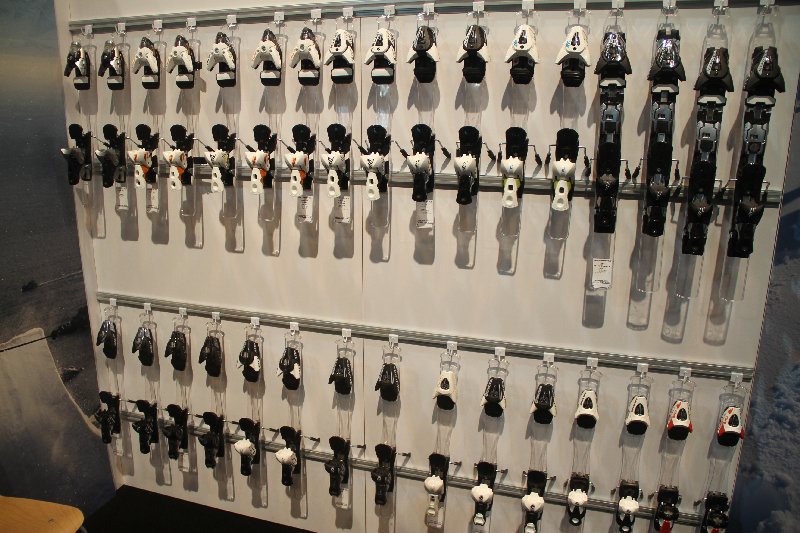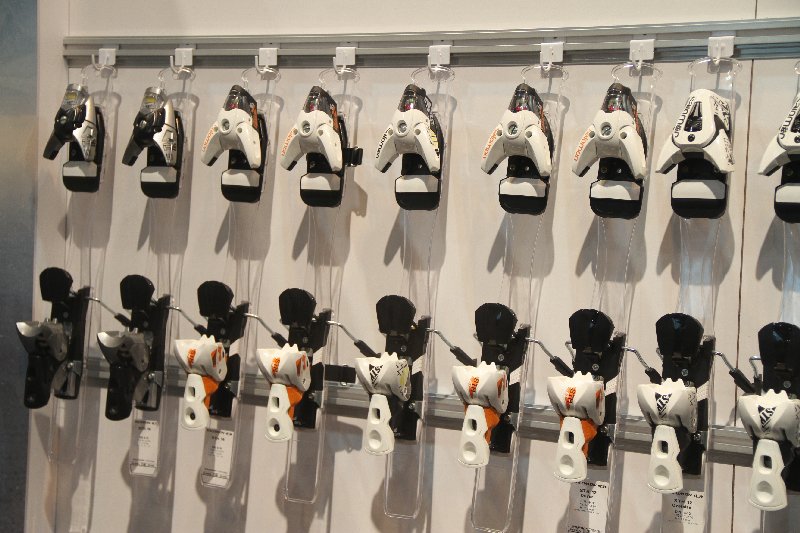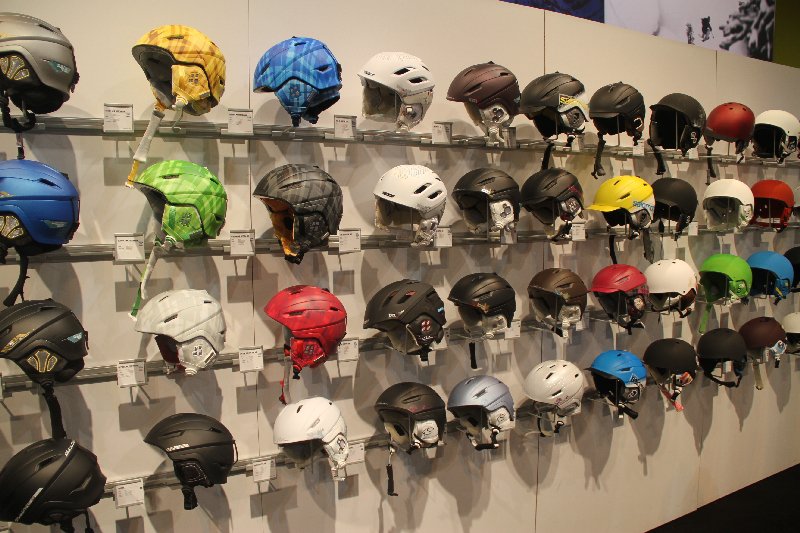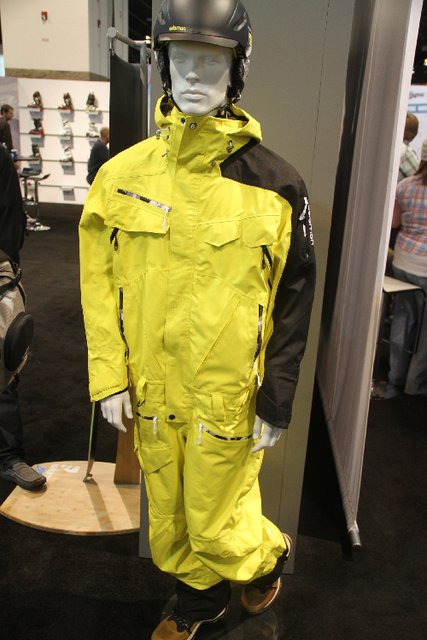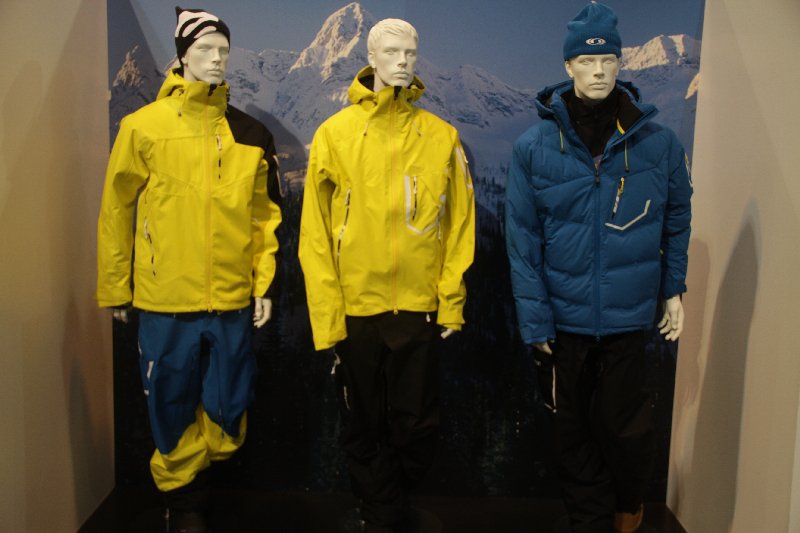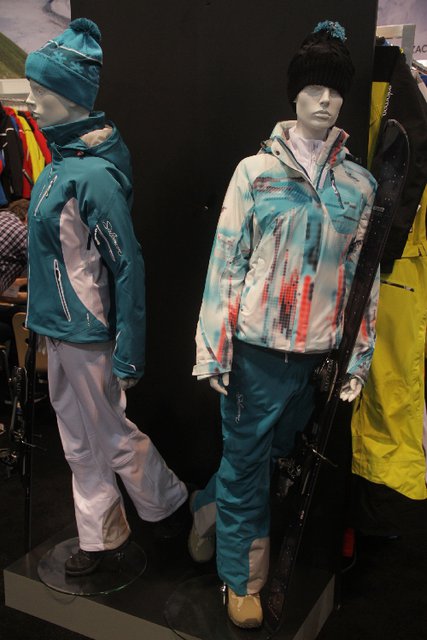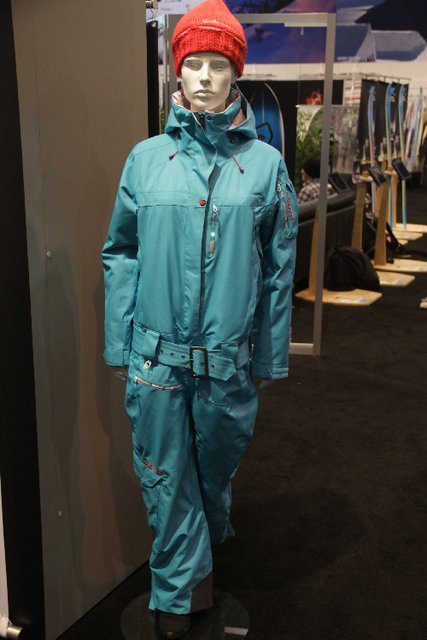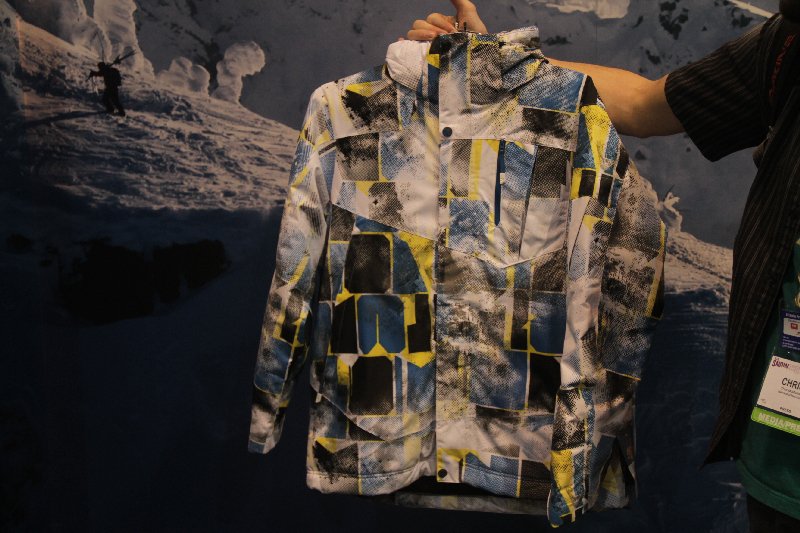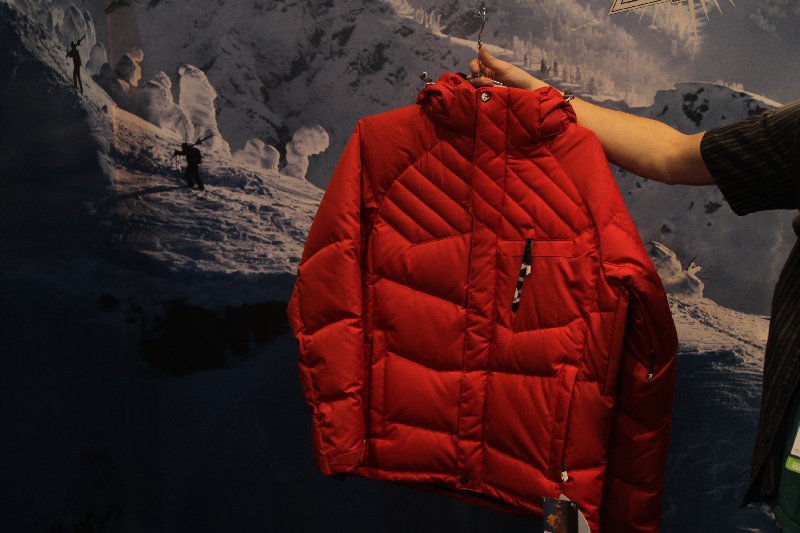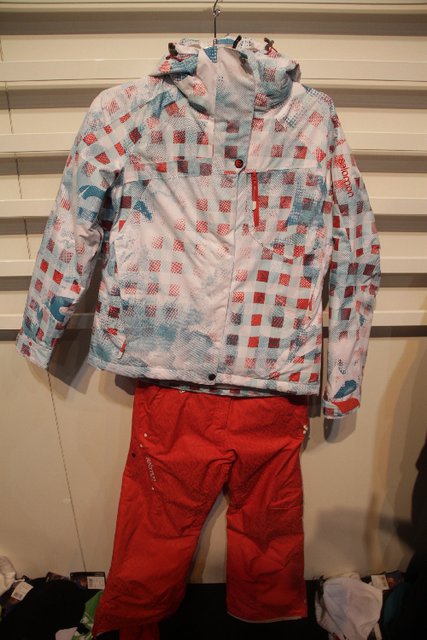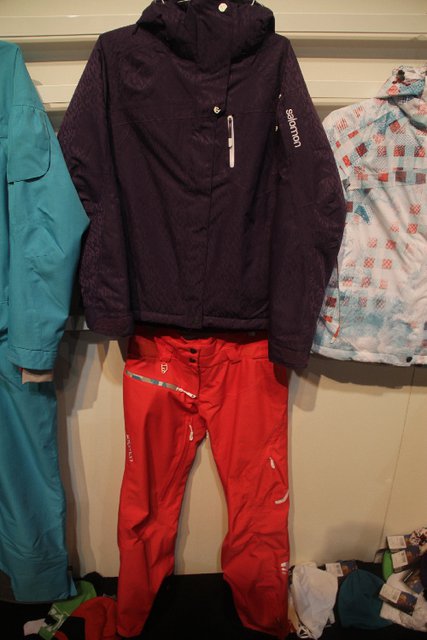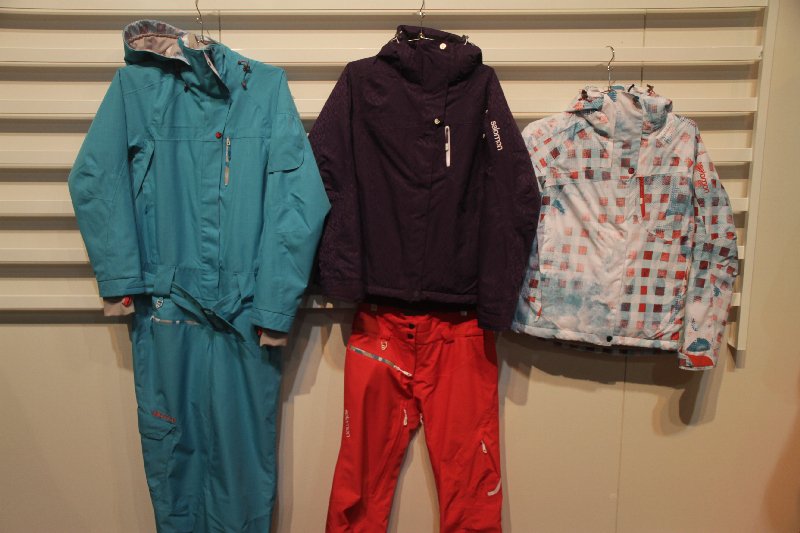 Salomon team rider Cody Townsend shows off all the goods from Salomon's impressive 2011/2012 line up.
Sick Stickz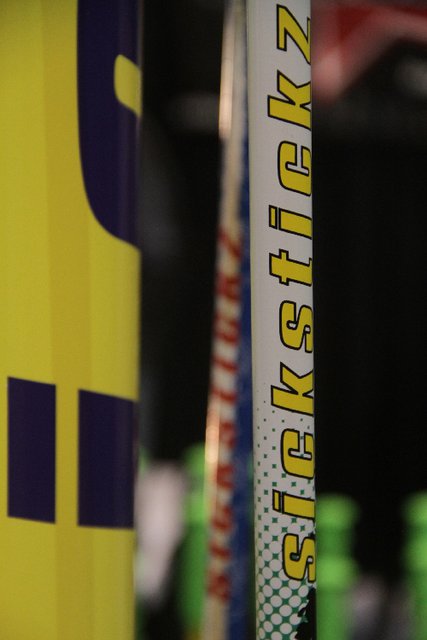 The Powder Plunger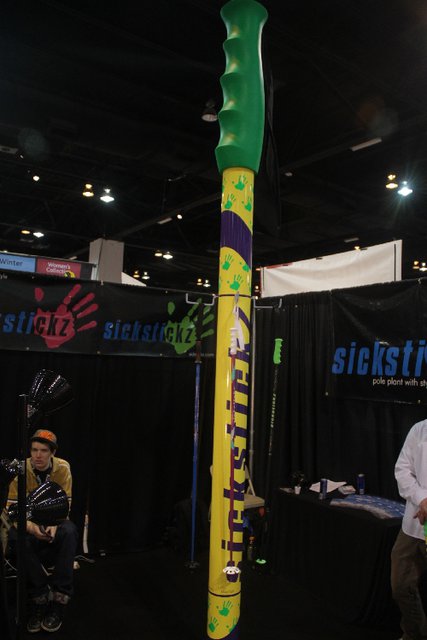 The giant pole will not be available next year, unfortunately.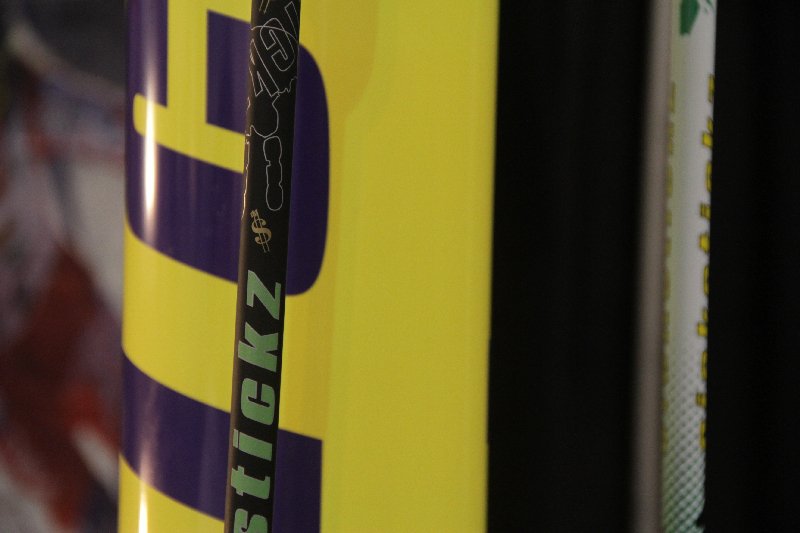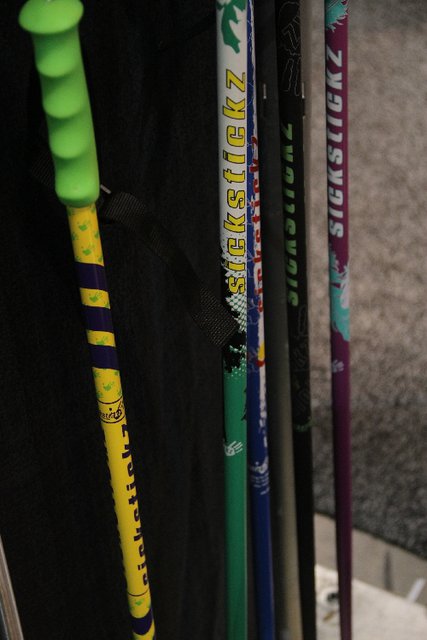 Spy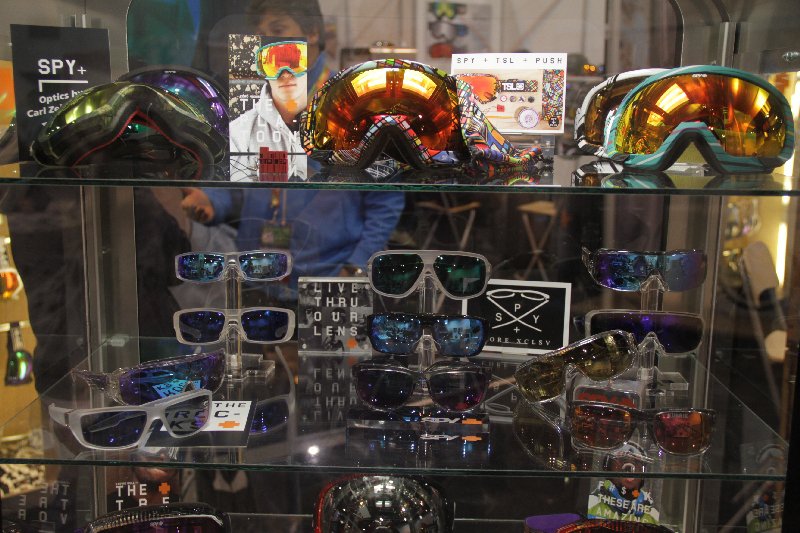 Spy's new Platoon goggle, flanked by part of their extensive sunglass line.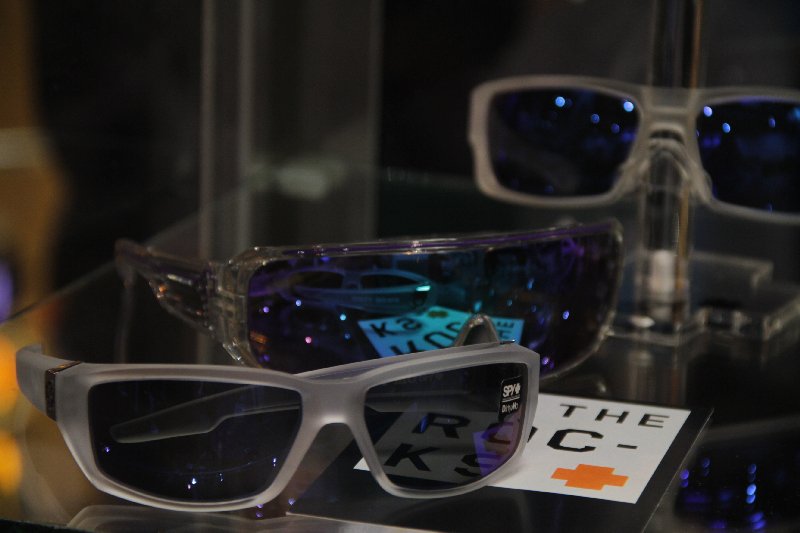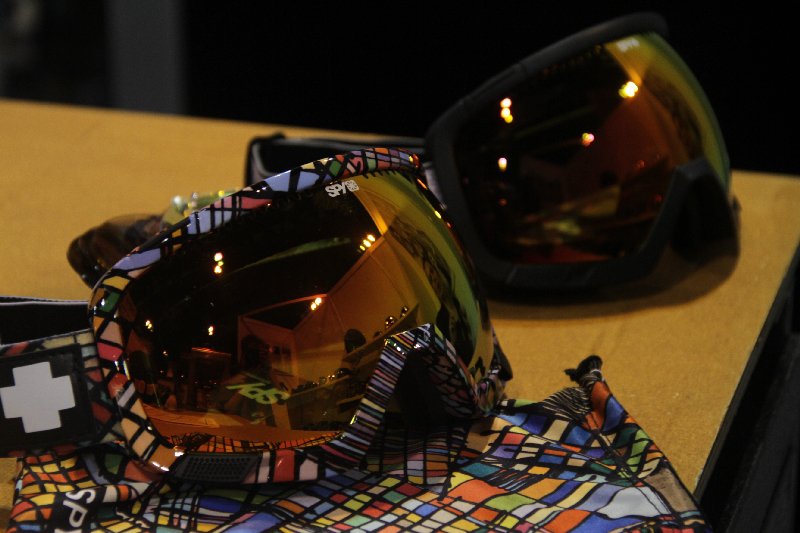 The Platoon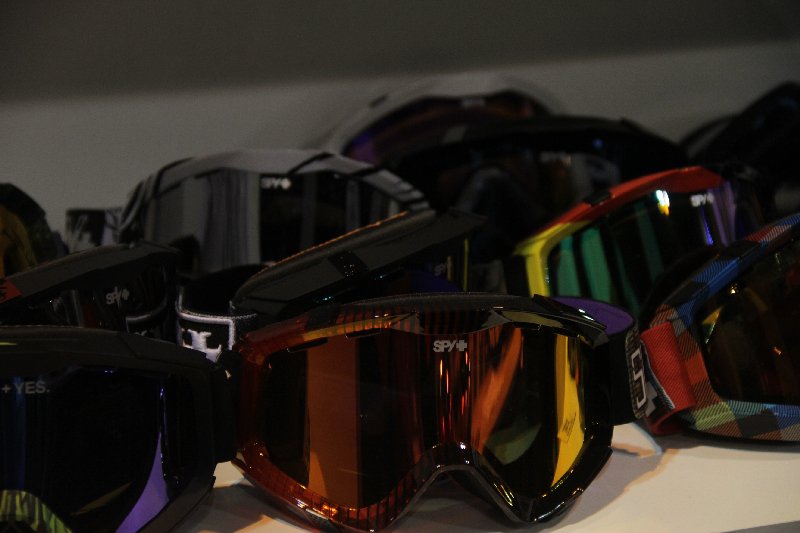 Spyder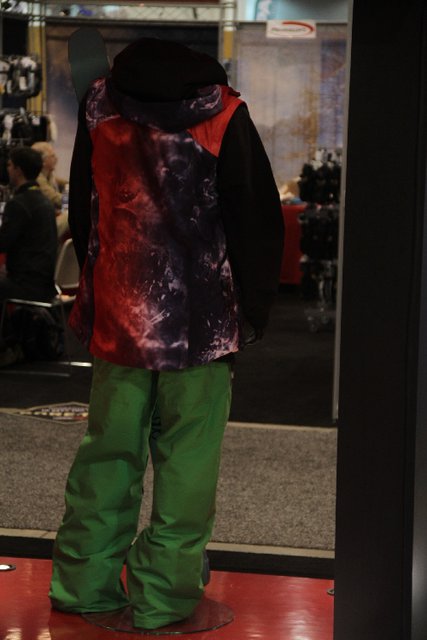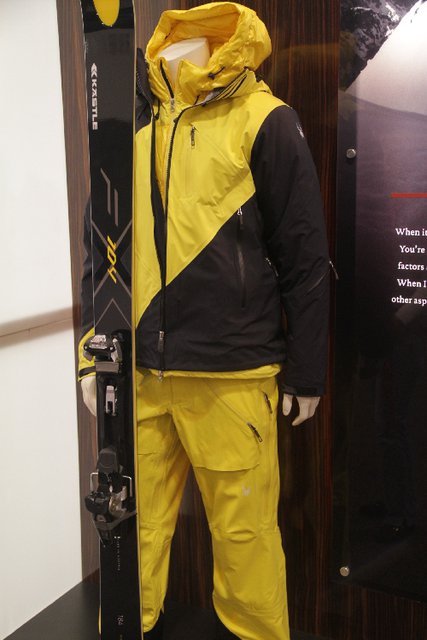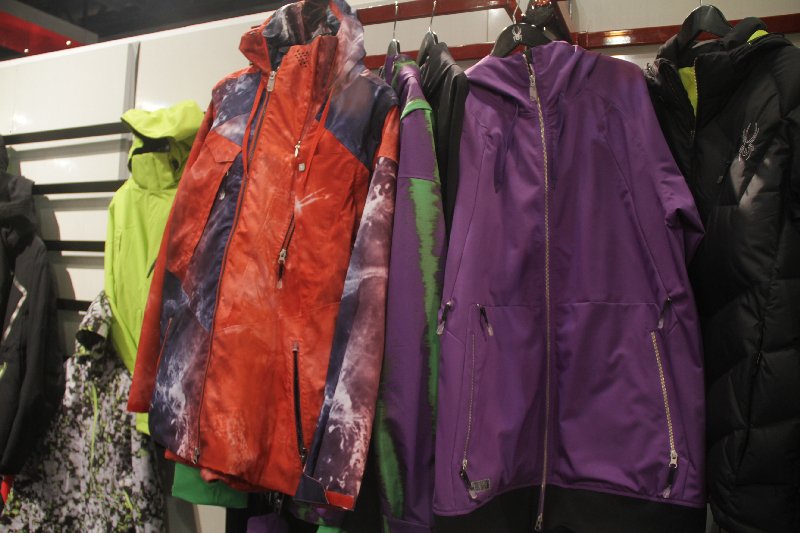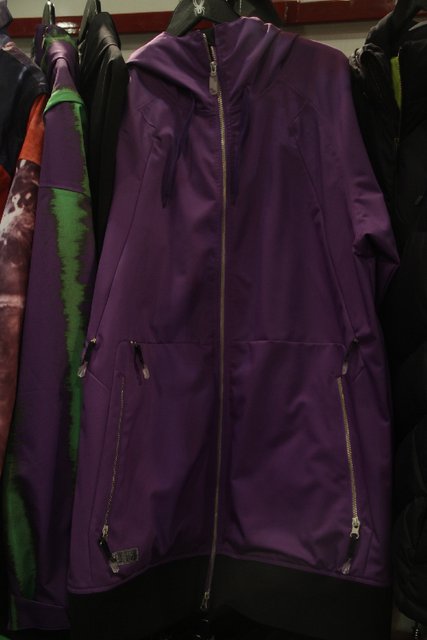 in addition to the line of jackets, Spyder has a line of soft shell tall hoodies for hiking the pipe or shredding in spring.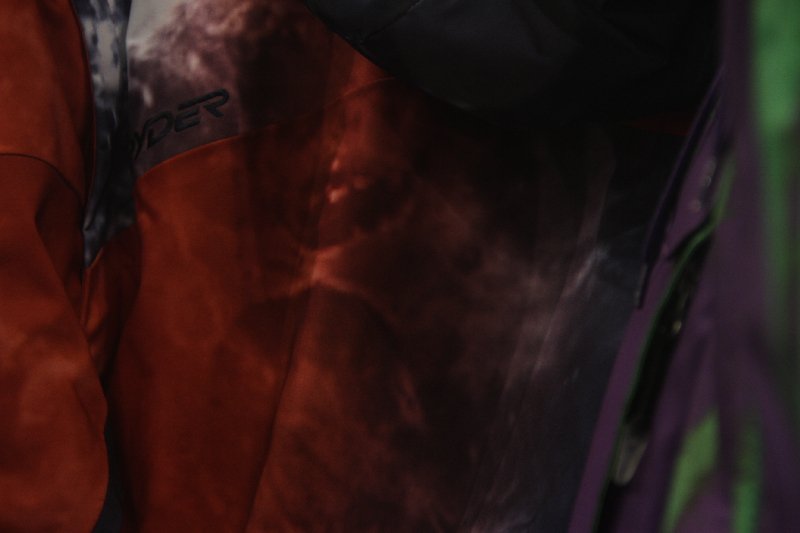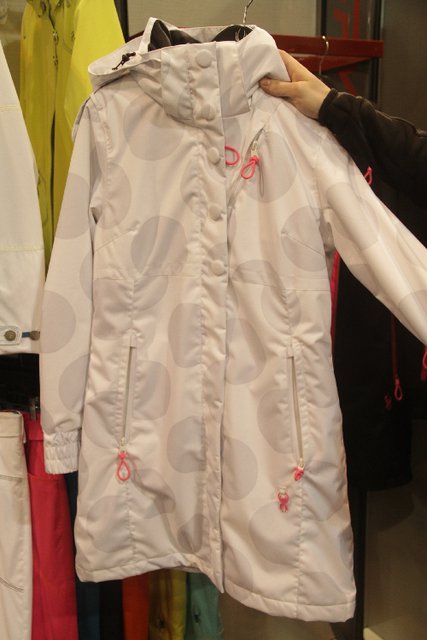 Tall jackets aren't just for guys…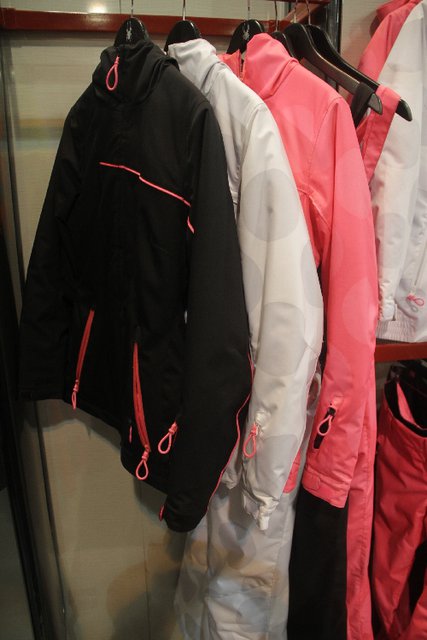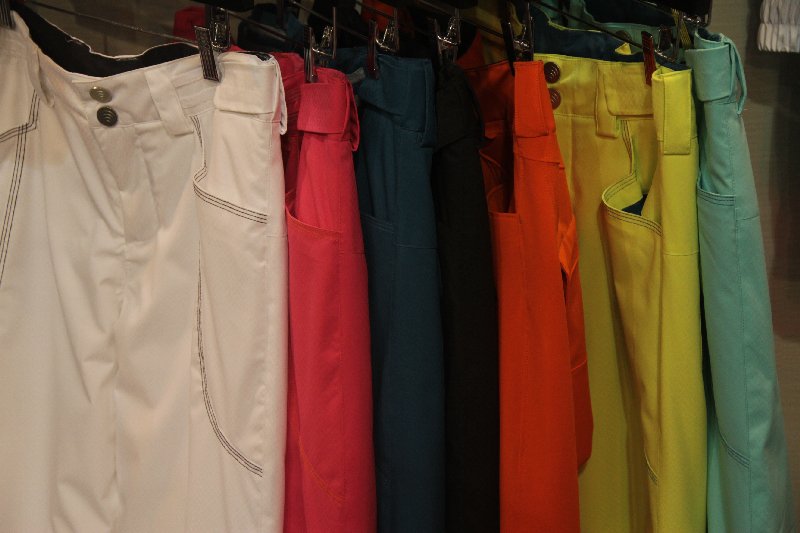 Surface
Surface's Life series, including the Save Life, a thank-you to ski patrollers everywhere.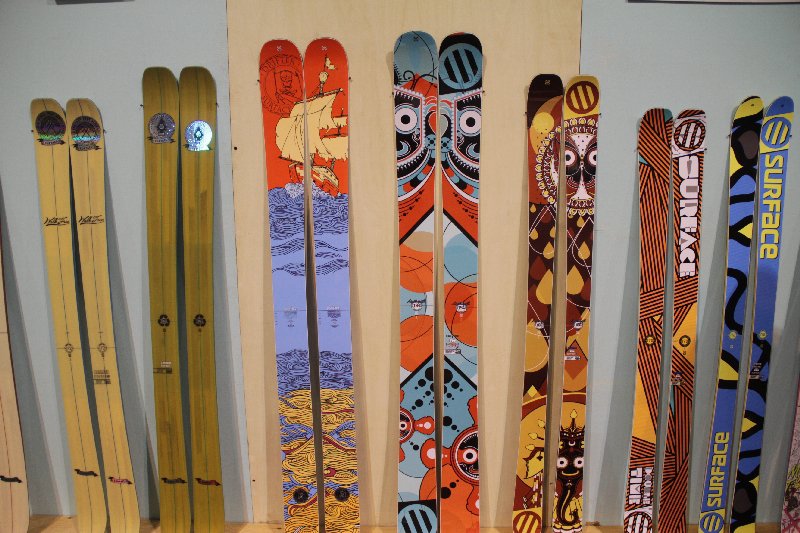 The Signature Series, most prominently featuring the Blake Nyman and Anthony Boronowski pro models.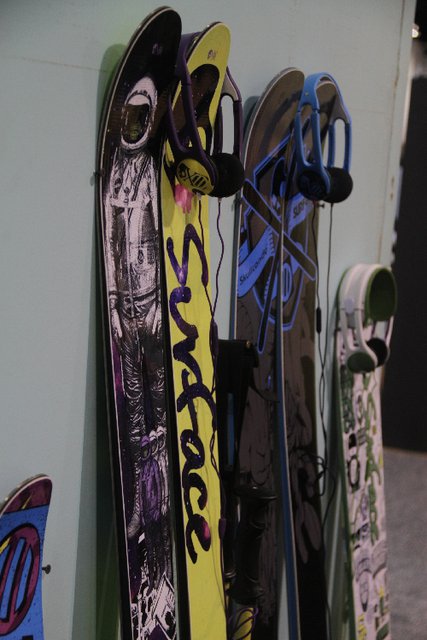 Surface/Skullcandy collaborative headphones and skis.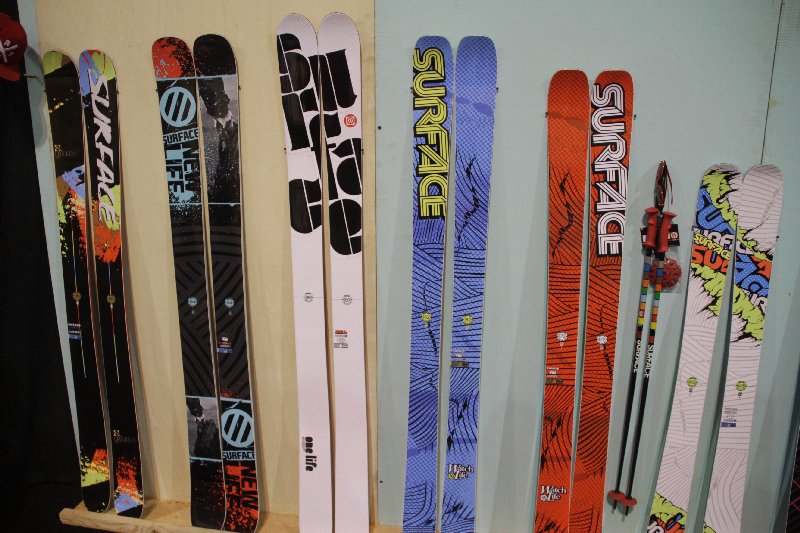 Surface team rider Blake Nyman runs us through their new line of skis.
Tecnica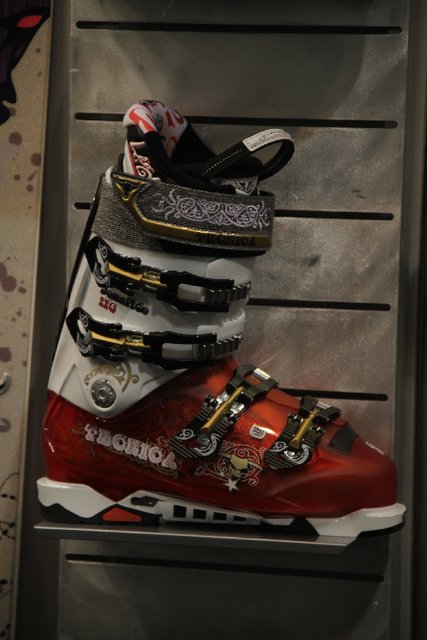 Yakima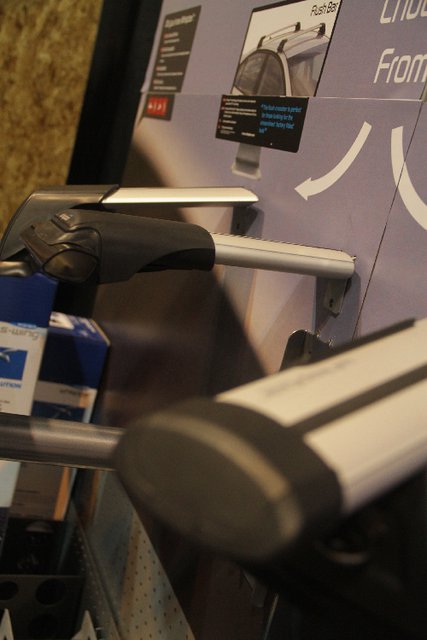 The Whispbar cuts down drag and still carries several pairs of skis.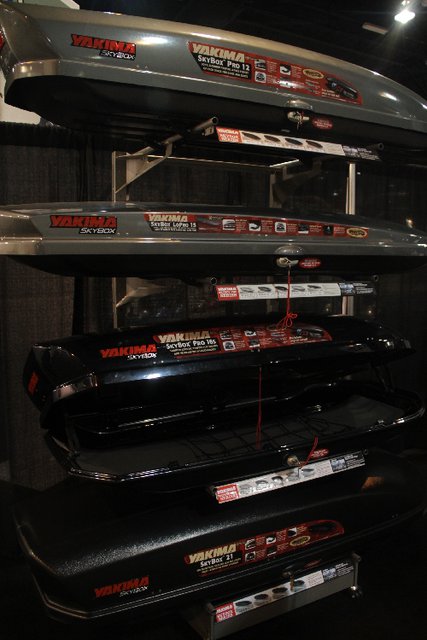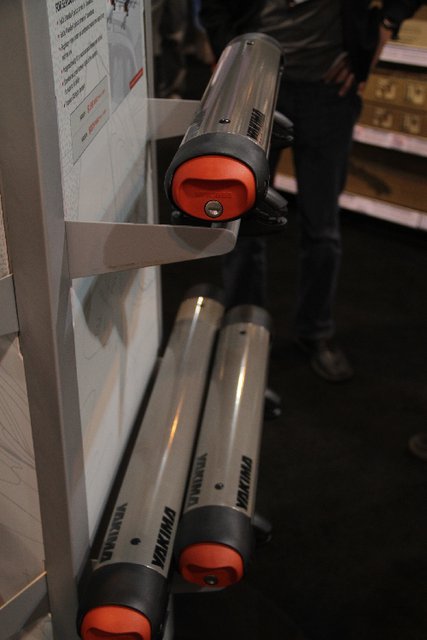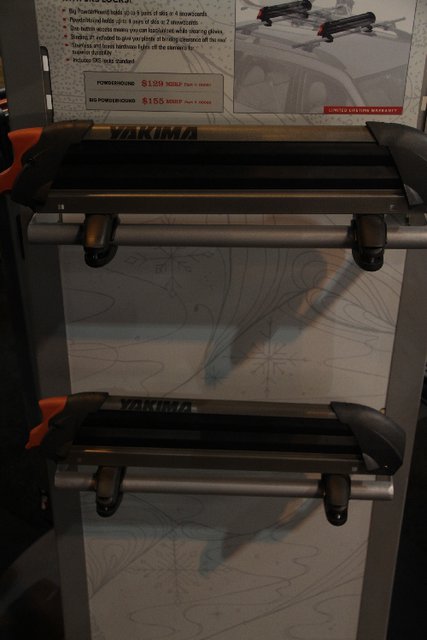 Volkl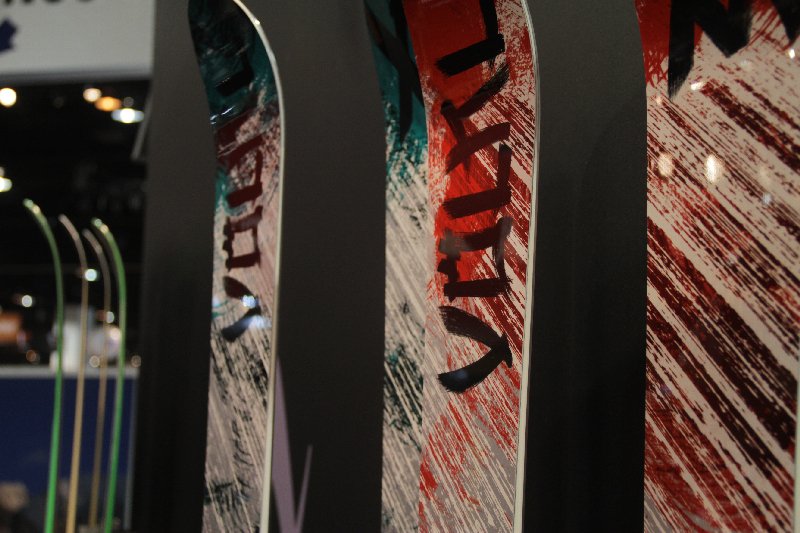 Mantra and Kendo...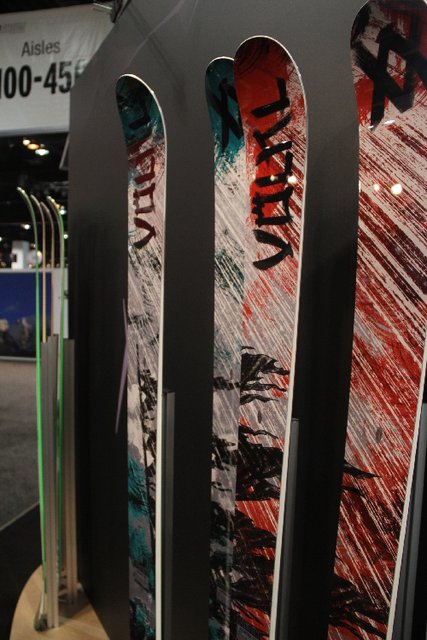 The Wall is Volkl's flagship park ski for next year.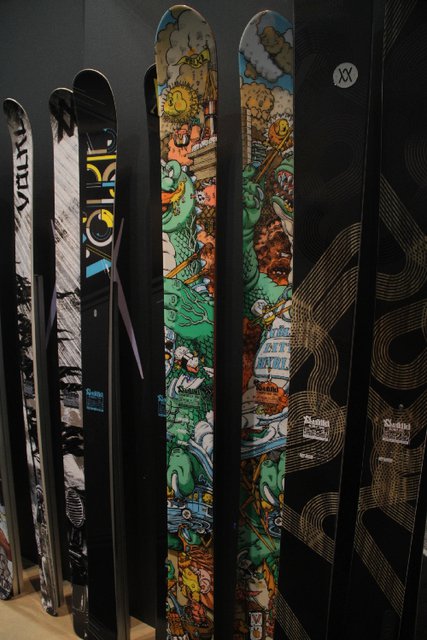 The Chopsticks (colorful) and the Kuro (black)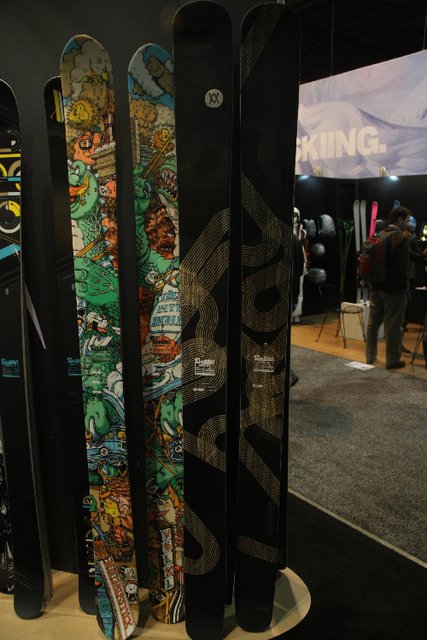 The Chopsticks have a loud topsheet and a 128 waist.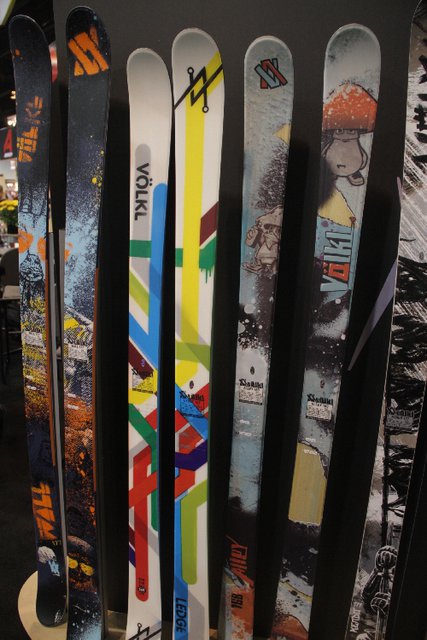 Volkl's park sticks: the Wall, the Ledge and the Alley.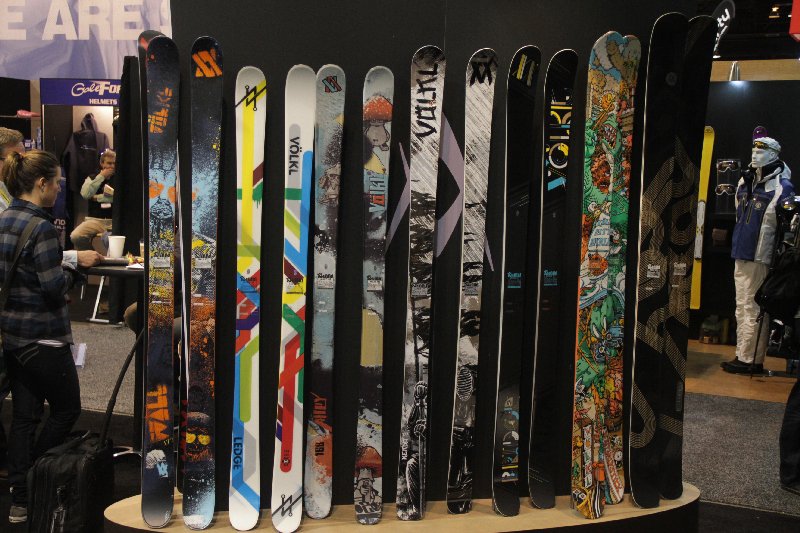 Wall, Ledge, Alley, Mendo, Bridge, Chopstick and Kuro
Voleurz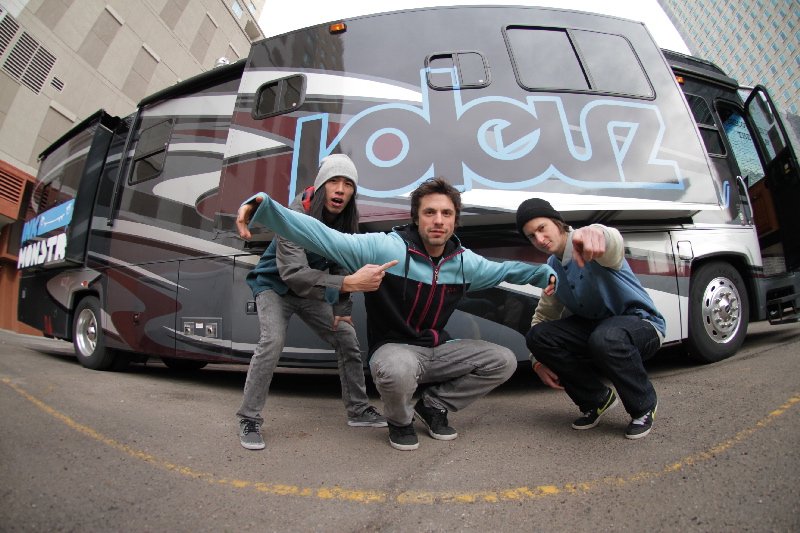 Voleurz' Harvey Li, Shayne 'The Schwank' Zwickel and Darren Rayner show off their new line in their RV/mobile booth...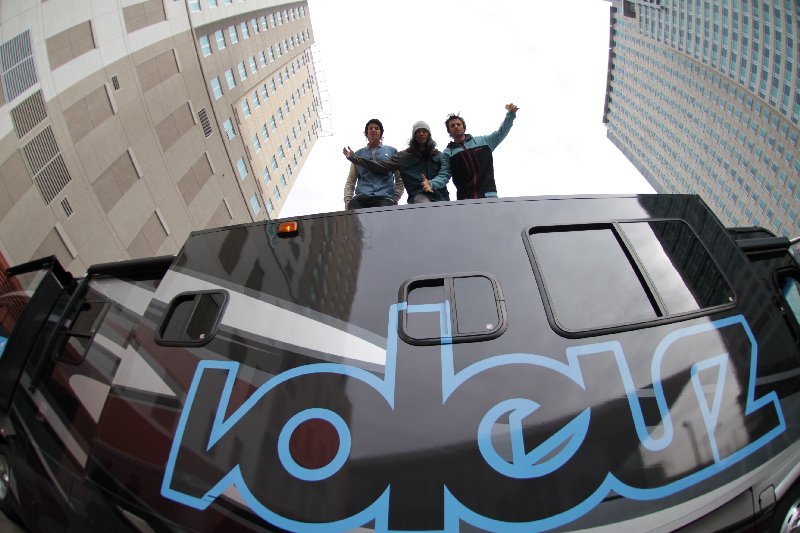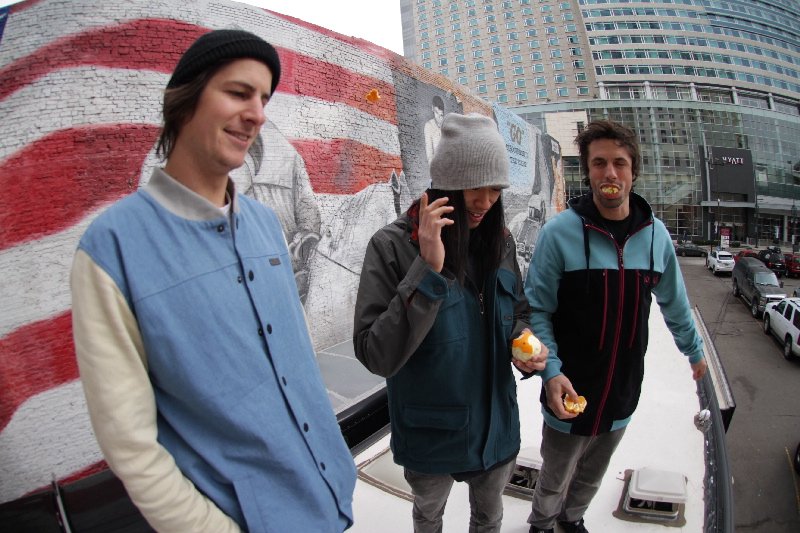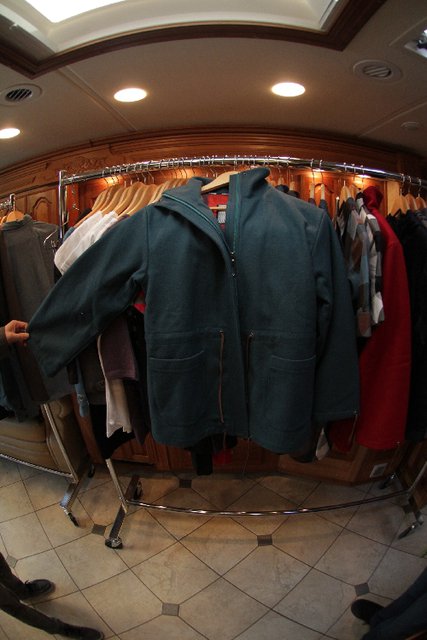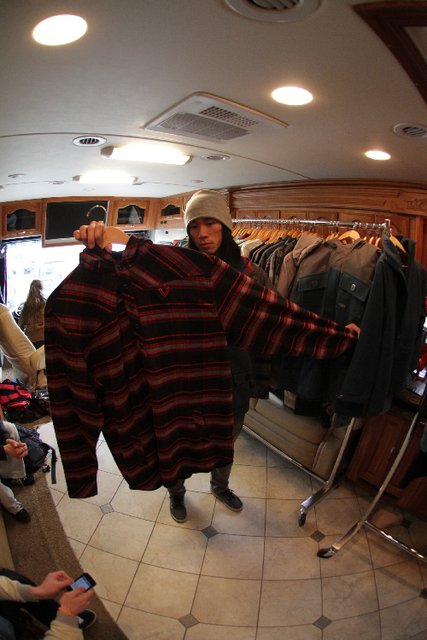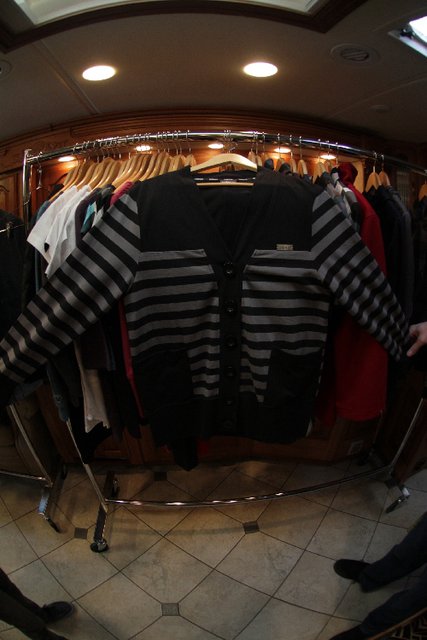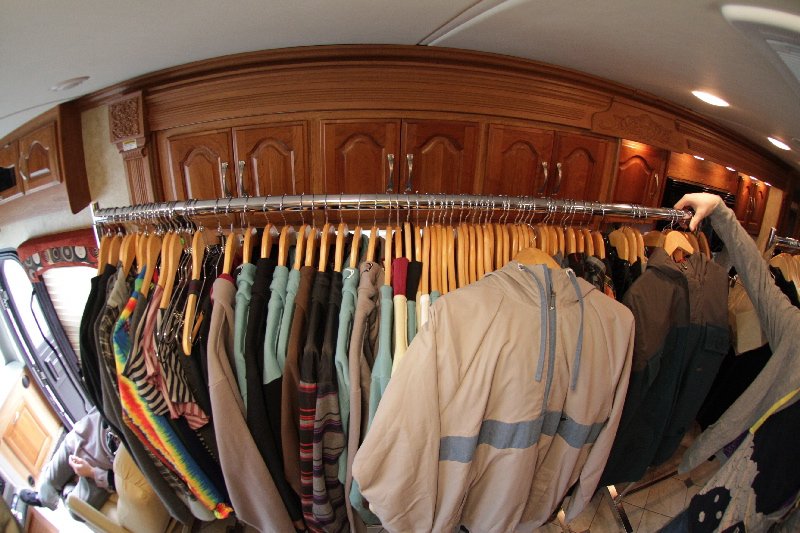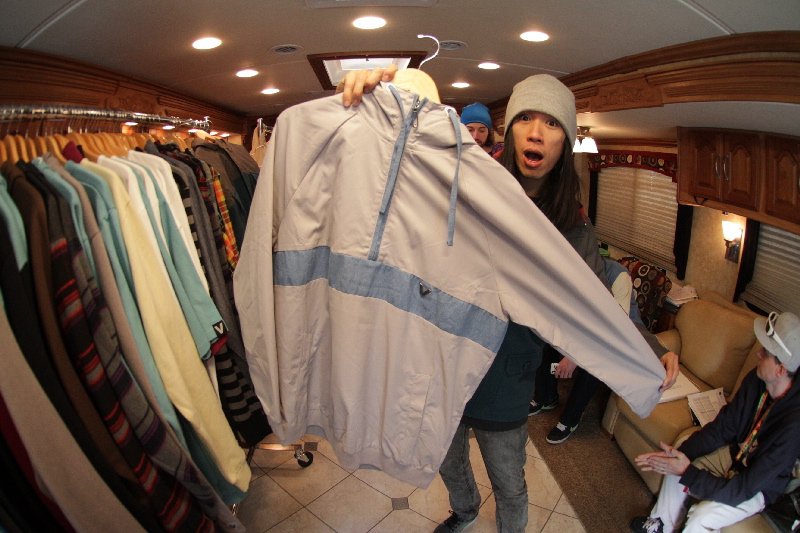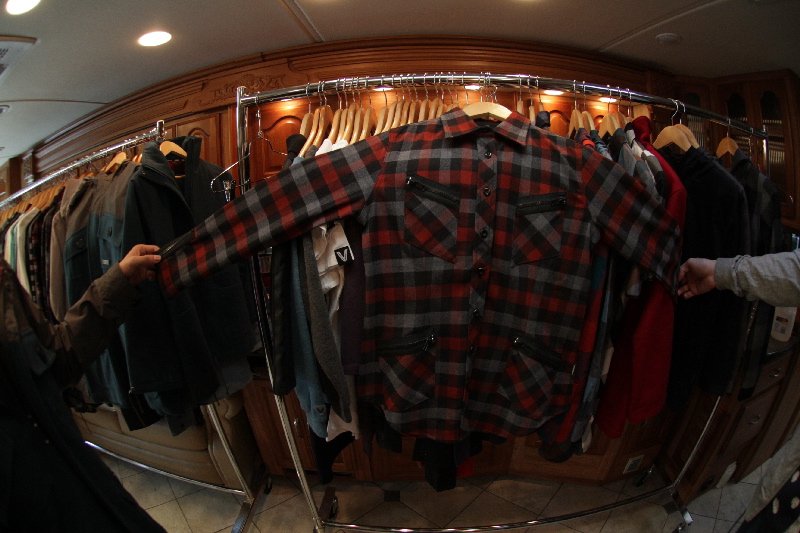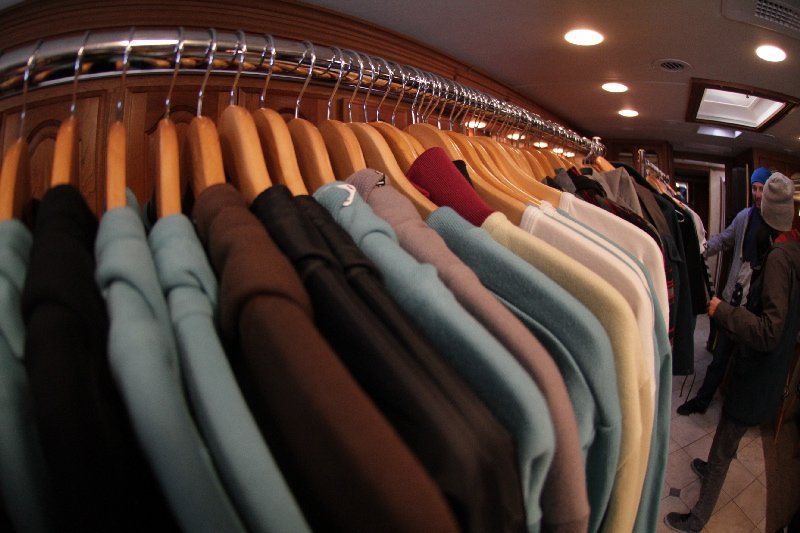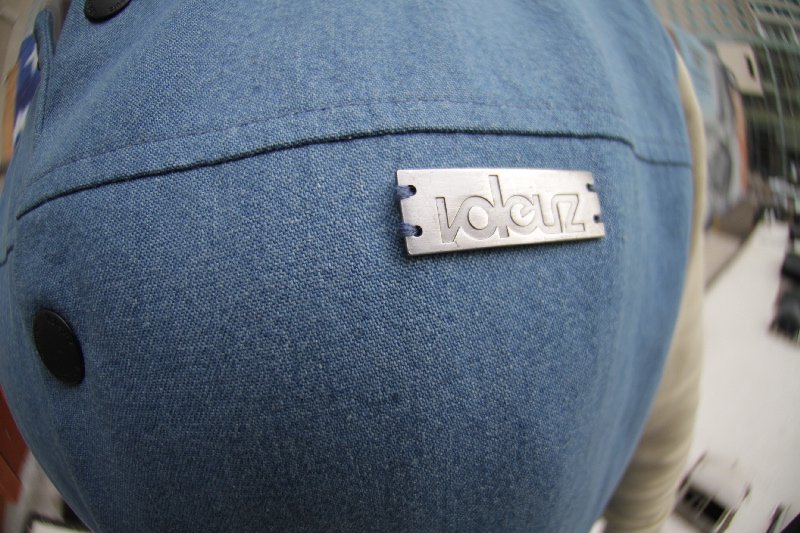 This concludes our coverage of the SIA Snow Sports Trade Show in Denver, Colorado. We hope you enjoyed it, and gave you an idea as to what gear you want to rock next winter so you can start saving now. Good-bye from Denver...see you next year!