words by Jeff Schmuck
photos by Josh Anderson
SIA 2008 in beautiful and scanadalous Las Vegas is in the bag. The third day of the four day show started off a little slower following the Lil John concert presented by Spyder the night before (open bar is always and never a good thing). Doug, Josh Anderson and I spent the better part of the previous day fairly intoxicated (mainly thanks to the Moment guys...again) before hitting up the show, and as a result we had to run around (wait...I mean ride around) like chickens with no heads on day three to score the remaining product shots that our antics prevented us from getting the day before. Therefore, prepare to be overloaded with a buttload of pics from some of the best looking brands on the market, and we'll see you next year...same time, same place, for the last year that SIA is held at Vegas, before it moves to Denver in 2010 :(
Volkl
left to right: Kuro (164-132-139), Katana (141-111-131), Mantra (133-96-116), Chopstick (148-128-148), Gotama (133-105-124)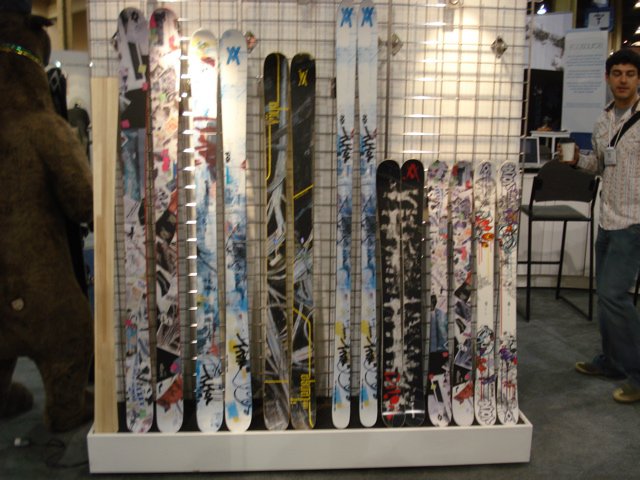 left to right: Bridge (130-92-112), Wall (115-87-115), Ledge (111-84-111), Wall Mogul (89-63-78), Mantra Jr (113-80-105), Bridge Jr & Mini Pearl (104-72-97)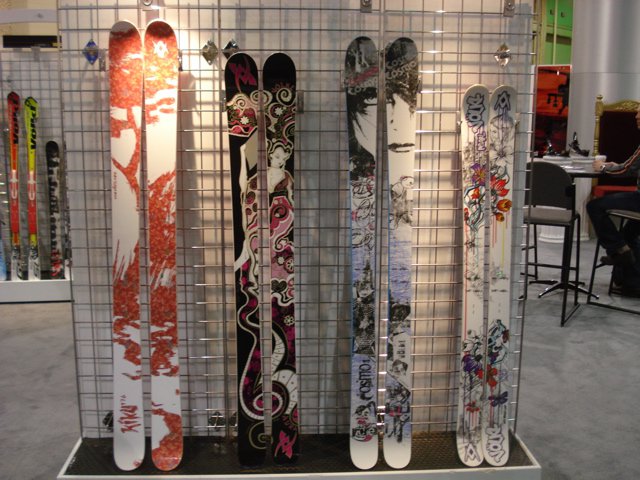 left to right: Kiku (133-105-124), Aura (130-94-113), Cosmo (130-92-112), Pearl (111-84-111)
 
Marker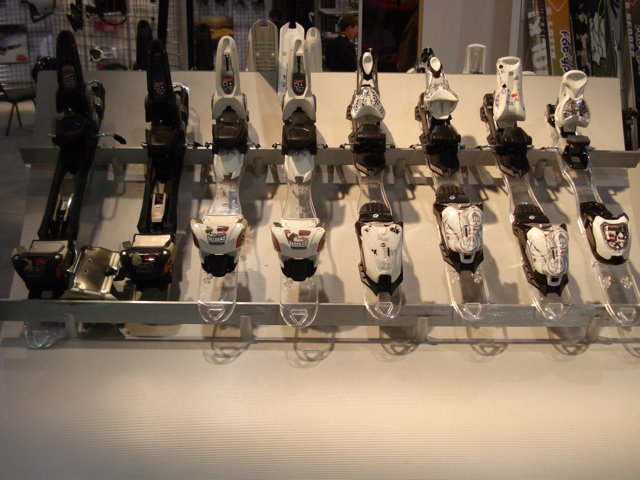 Duke's & Jester's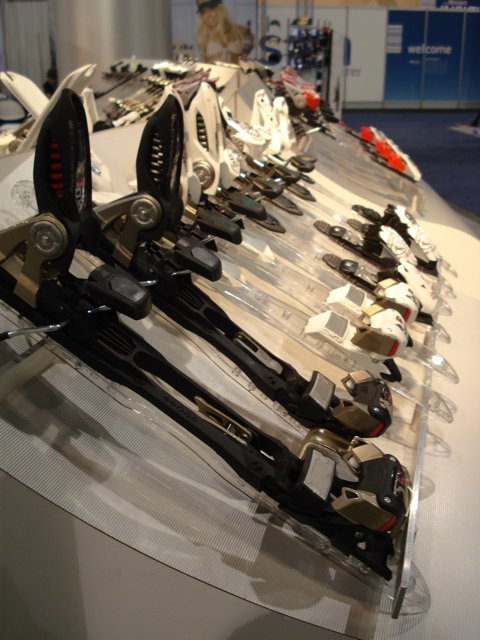 SMS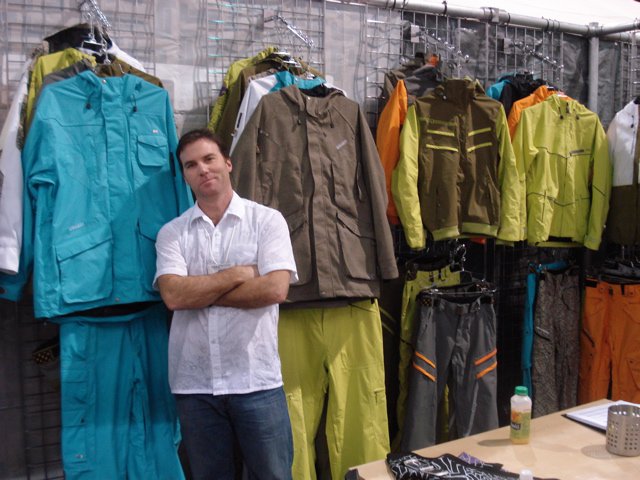 The studly John Smart shows off his new line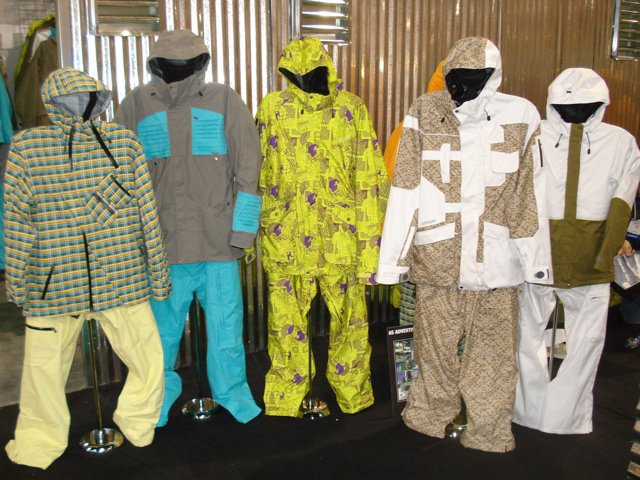 Helly Hansen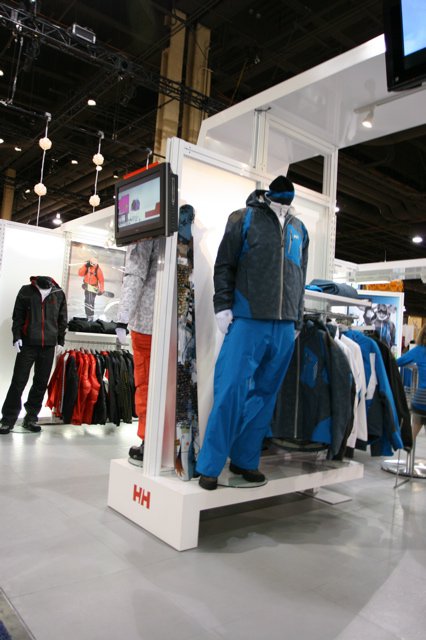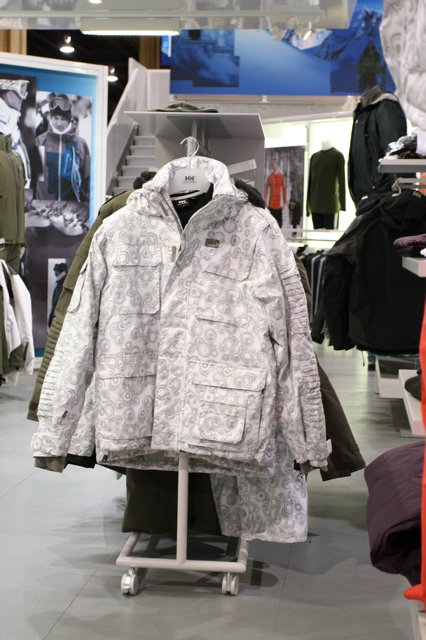 Spyder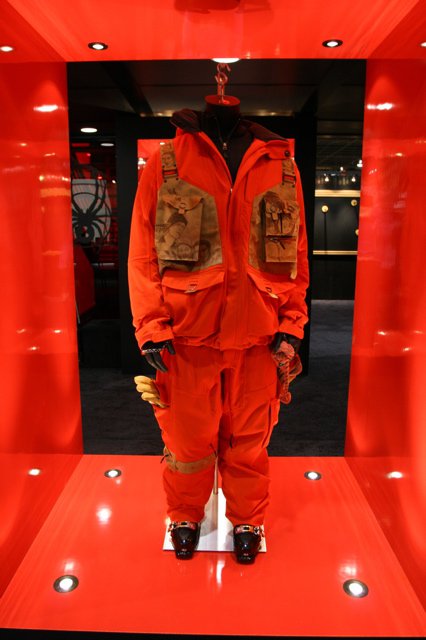 CR Johnson's pro model suit
 
Head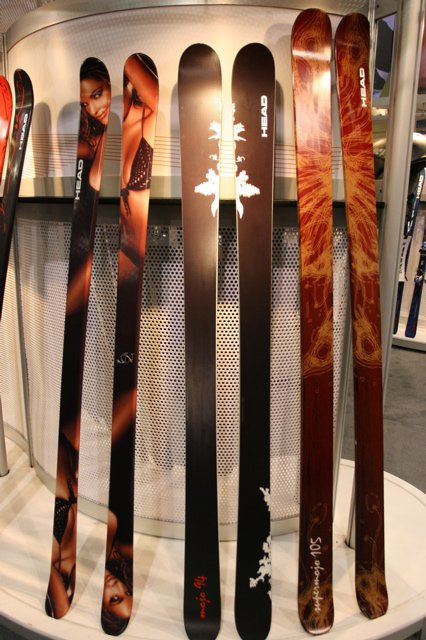 Jon Olsson Pro Model (113-77-102), Mojo 94 (132-94-119), Supermojo 105 (130-105-121)
Wild One (121-81-107), Sweet One (129-92-117), Grete Eliassen pro model
 
Icelantic
The Nomad (14-0-105-130), The Shaman (160-110-130), The Da'Nollie (118-88-118)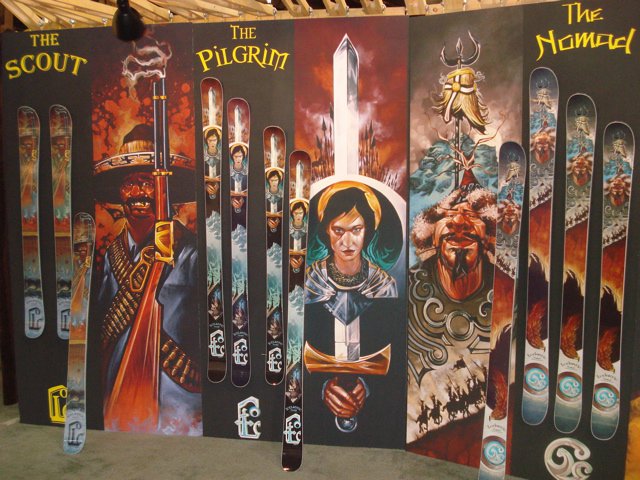 The Scout (140-105-130) & The Pilgrim (127-90-115)
 
Blizzard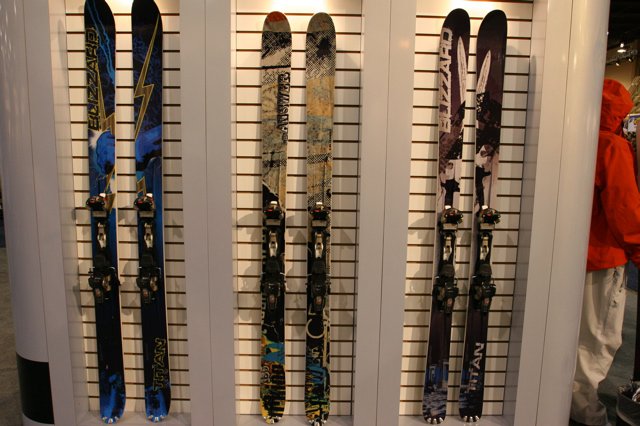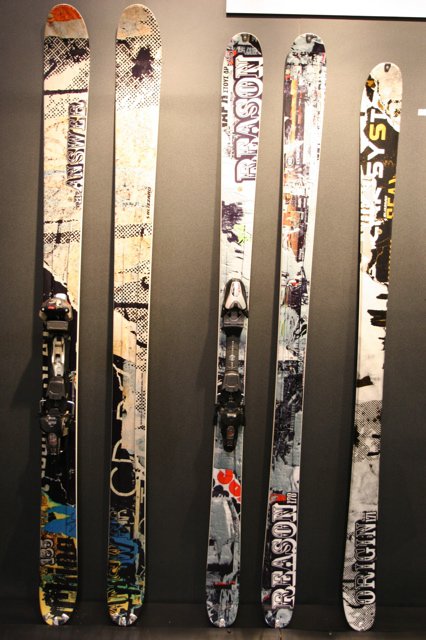 Elan/Dalbello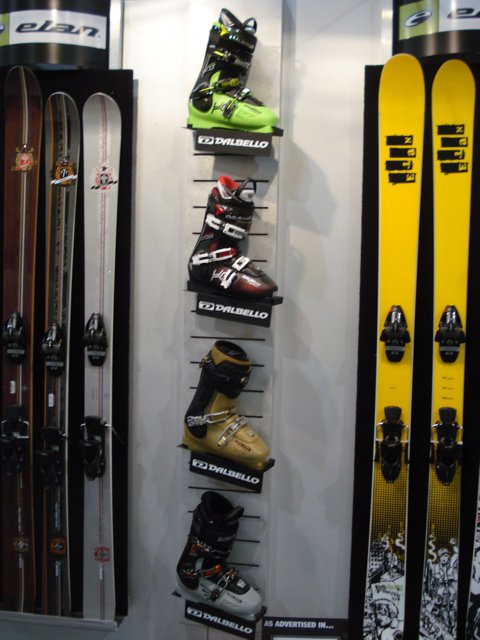 Bern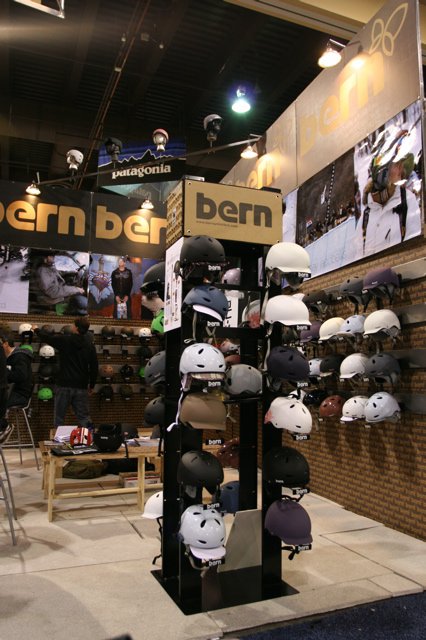 Giro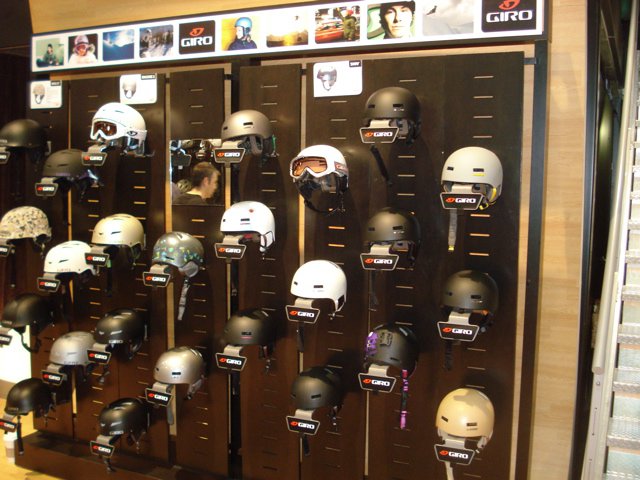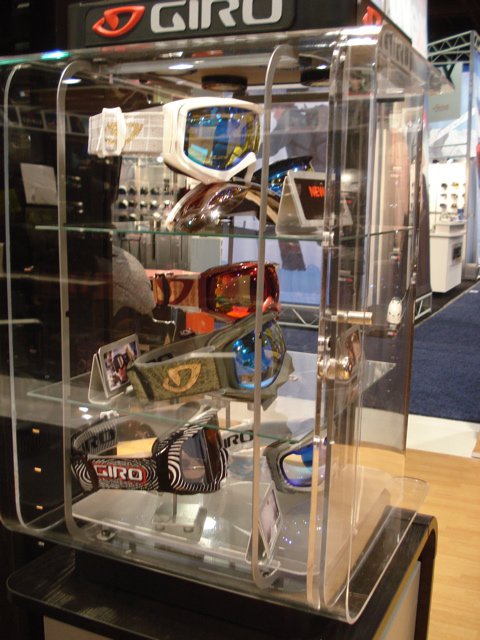 Smith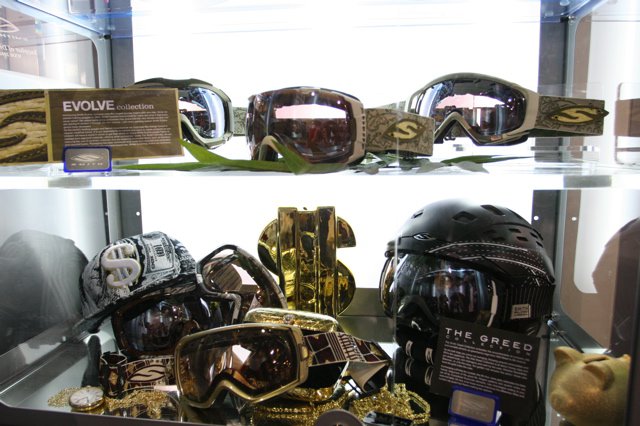 Dynastar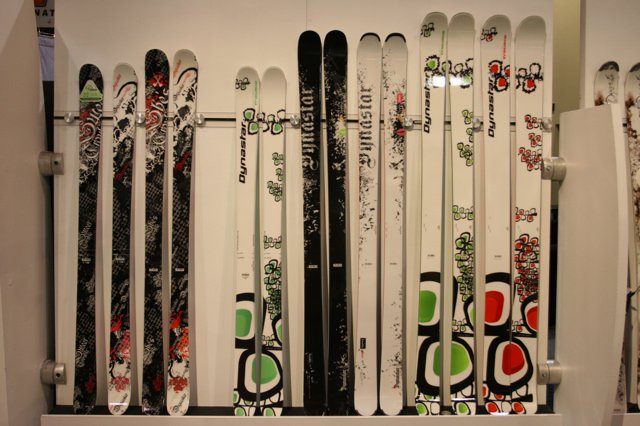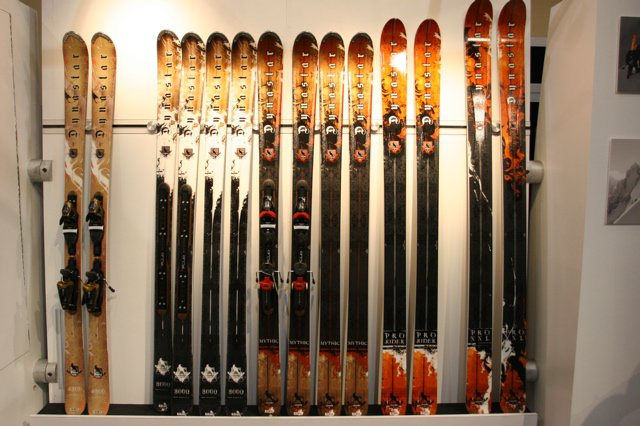 Rossignol
Rossignol created an unique and intertesting line this year with the Seven Artistic Sins. Their seven twin-tip skis were each conceived graphically by seven individual artists who's work has been extremely prominent in the skateboard world. Each graphic has an underlying theme that is relavent to something in the artist's life and each year the team will work on another ski within the line.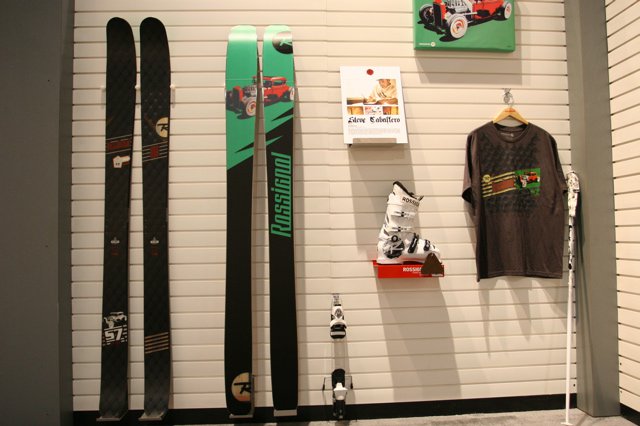 The S7, by Steve Caballero. Rockered with reverse-sidecut at the tips and tails (145-115-123).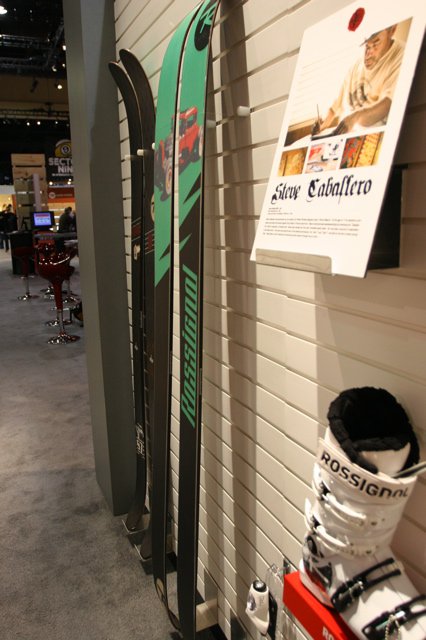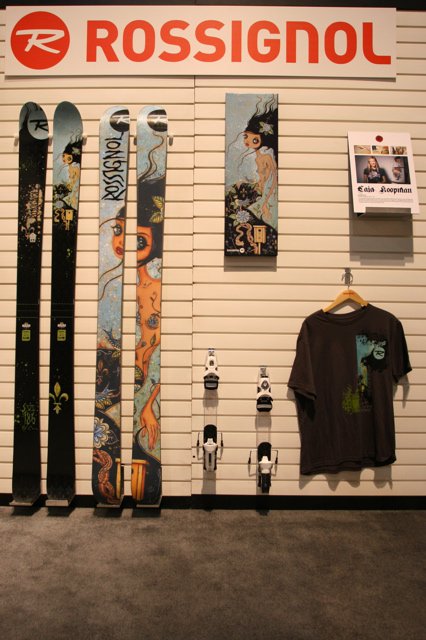 The S6, by Caia Koopman. Next year's version of the Scratch Steeze (140-110-133).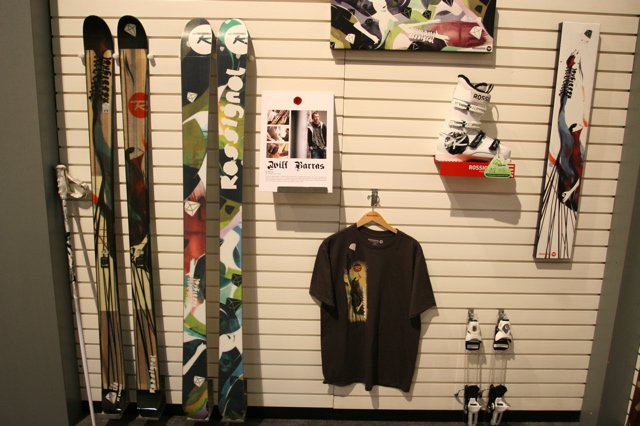 The S5, by Will Barras. Next year's version of the Scratch Brigade (128-98-121).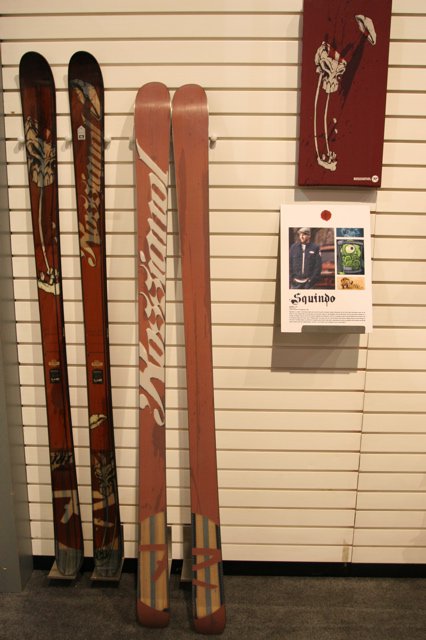 The S4, by Squindo. Next year's version of the Scratch Ghetto (116-84-109).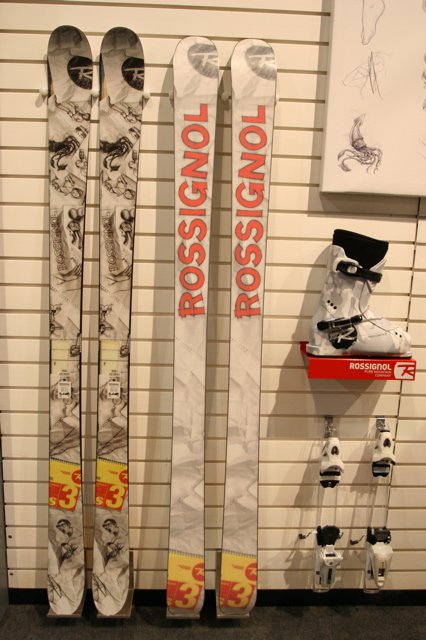 The S3, by Andrew Pommier (120-90-113).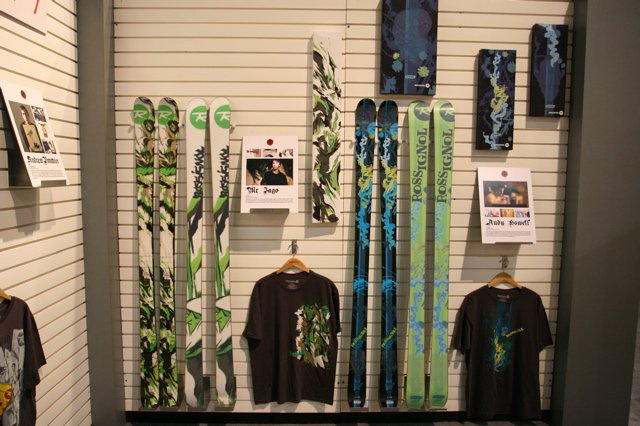 The S2, by Mr Jago (110-80-103) & The S1, by Andy Howell (110-80-103).
 
Neff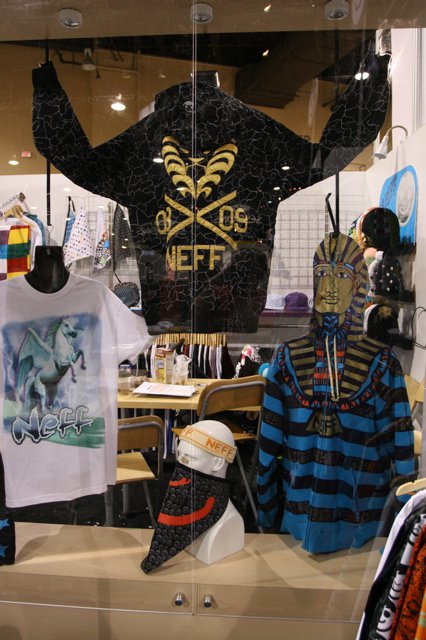 Roxy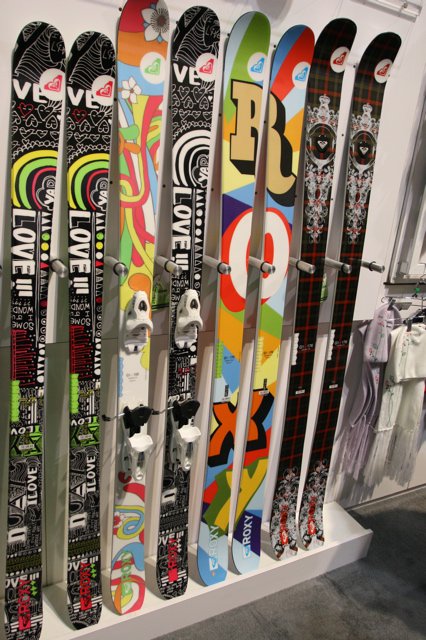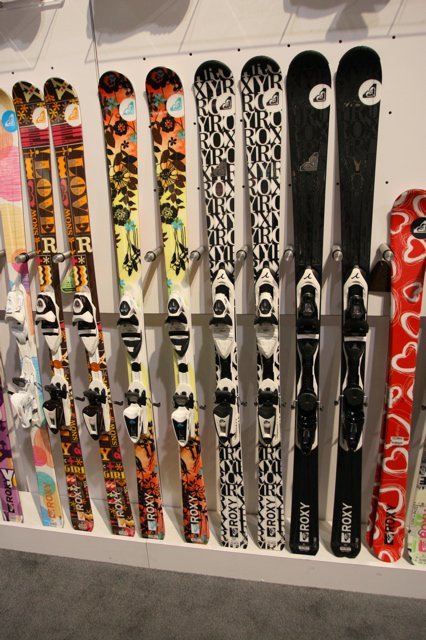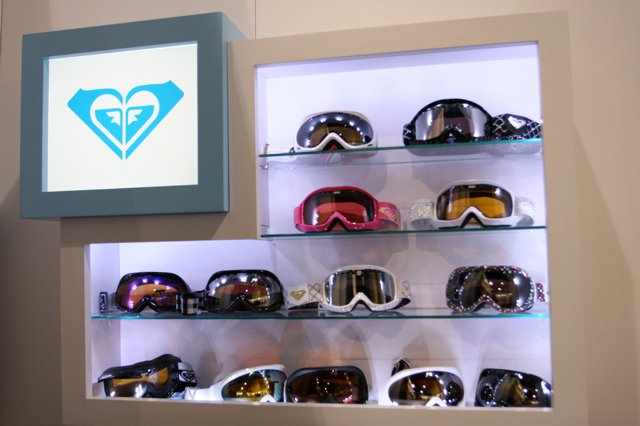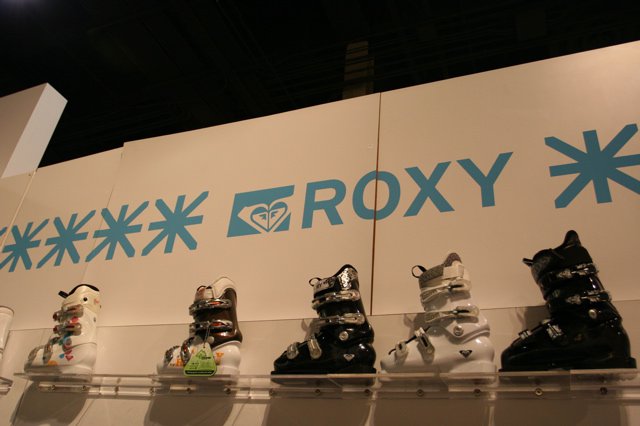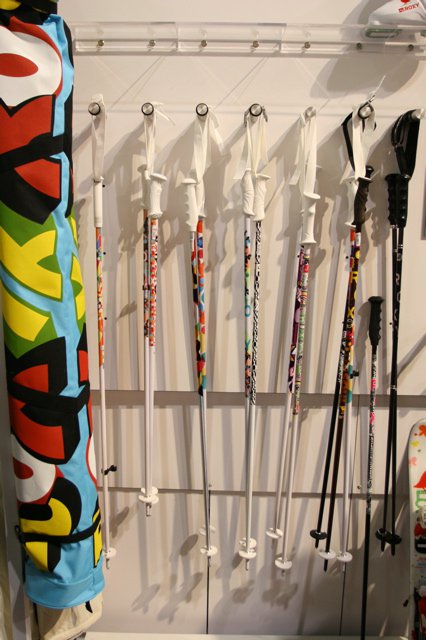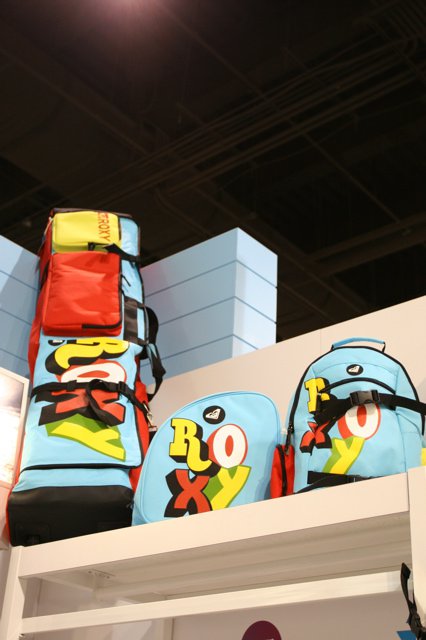 Orage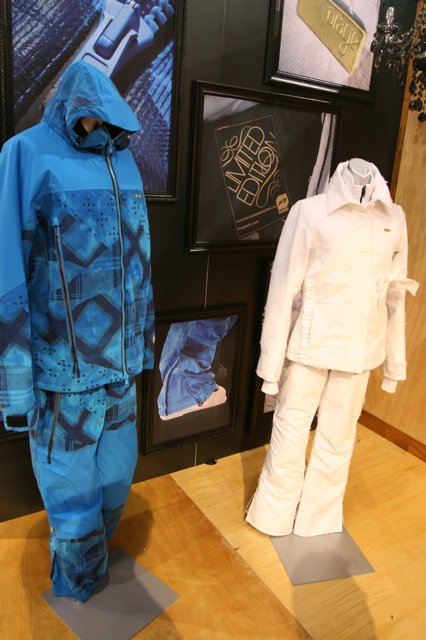 The Limited Edition gear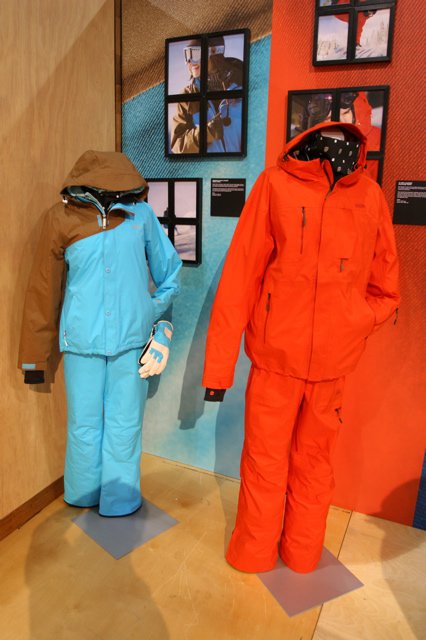 Michelle Parker & JP Auclair pro models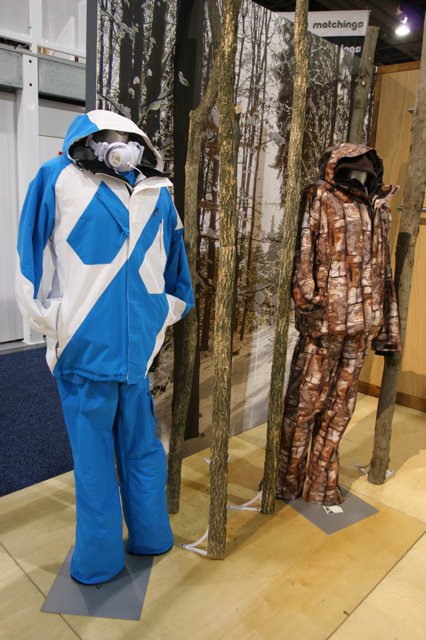 TJ Schiller pro model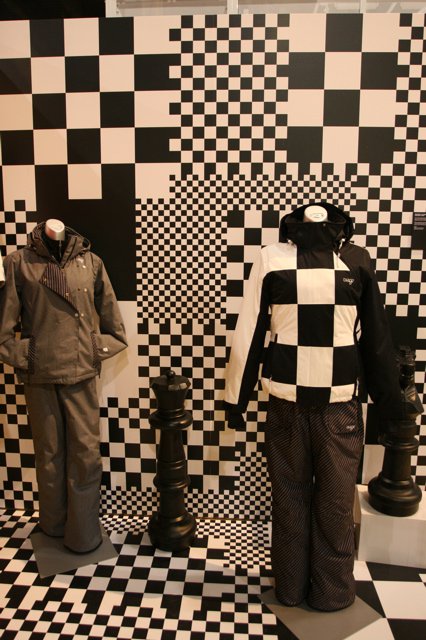 Armada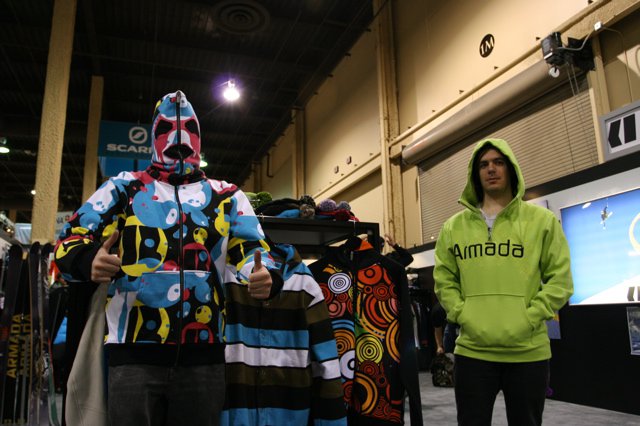 left to right: the Savage, the Stripe, the Trippy, the Rail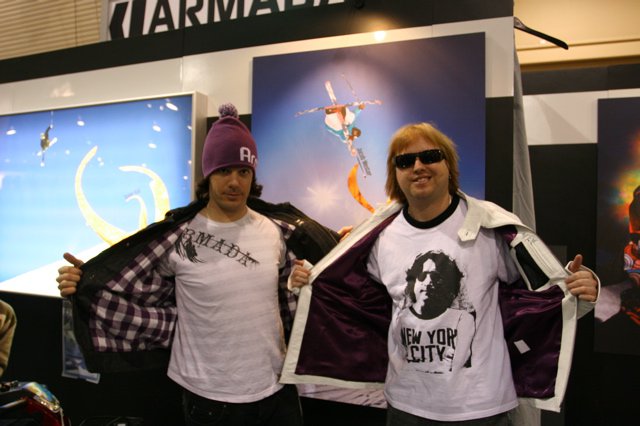 the Farmington Breaker (nylon windbreaker) & the Jett (white leather jacket)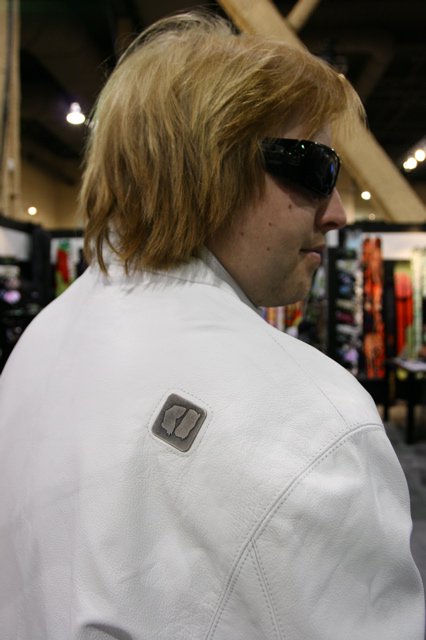 the Heartwood & the Xylum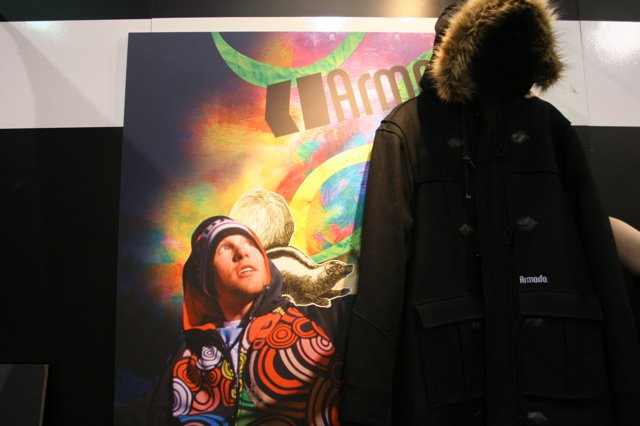 the Hailey Parka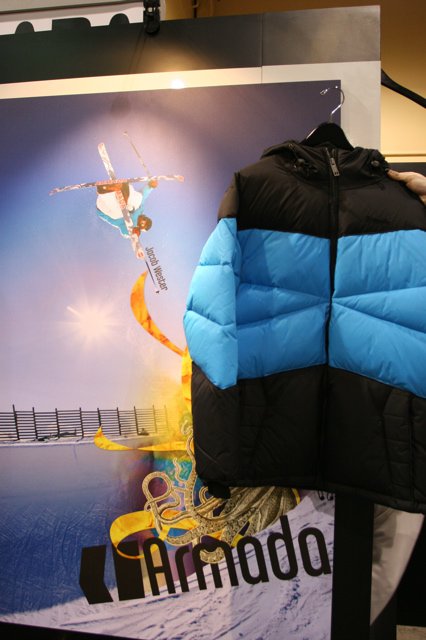 the Driggs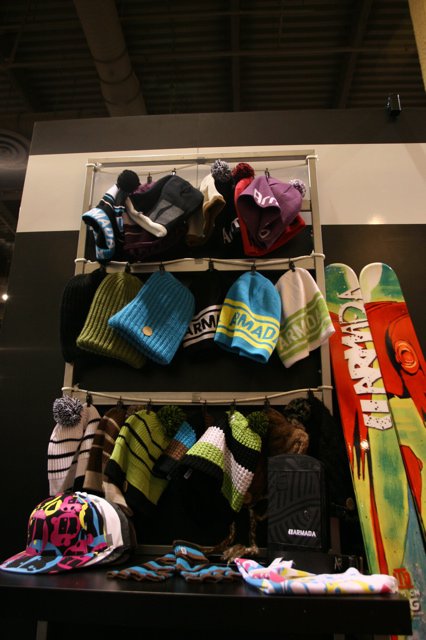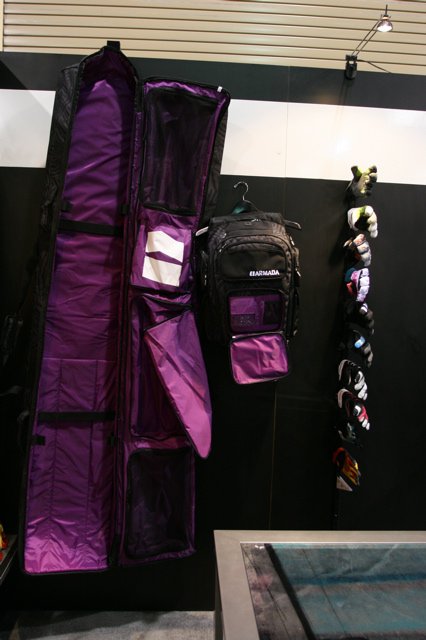 the Anchorage ski bag (which I personally and highly recommend) and their new line of gloves.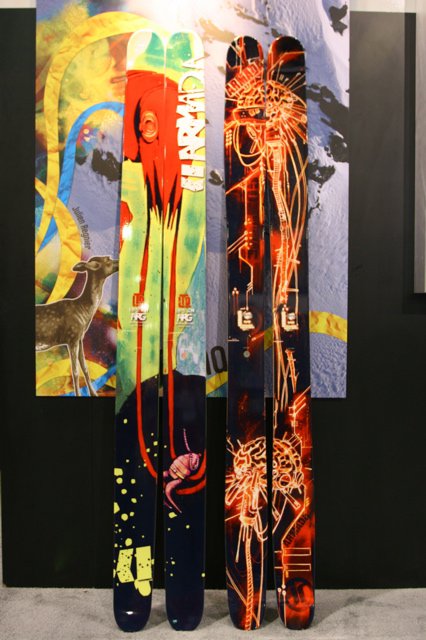 The ARG and the newly re-desgined JP vs Julien. Rockered, with revese sidecut at the tips and tails and regular sidecut under foot.
 
K2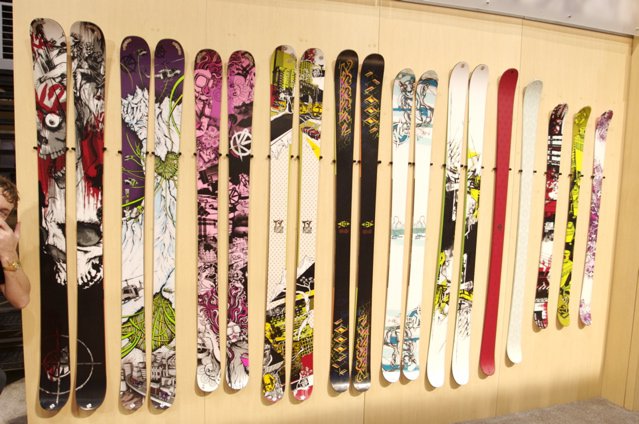 left to right: Hellbent, ObSETHed, Missbehaved, Kung Fujas, Extreme, Missdemeanor, Disorderly, Silencer, Misconduct, Bad Seed, Juvy, Missy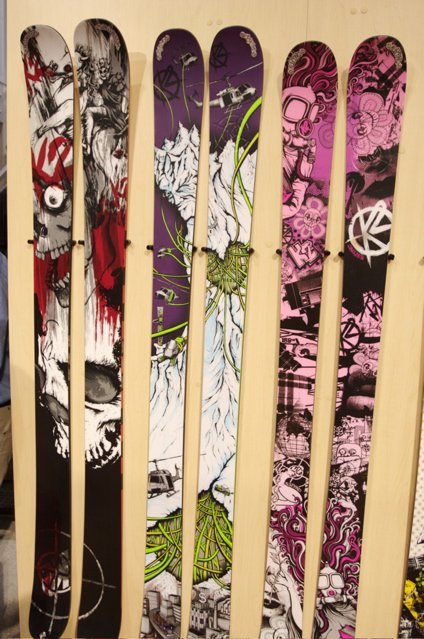 Hellbent (150-122-141), obSETHed (Wider than last year with more rocker in the tips 138-105-125), Missbehaved (replaces the Nancy. Also wider and with a bit of rocker. 130-98-118).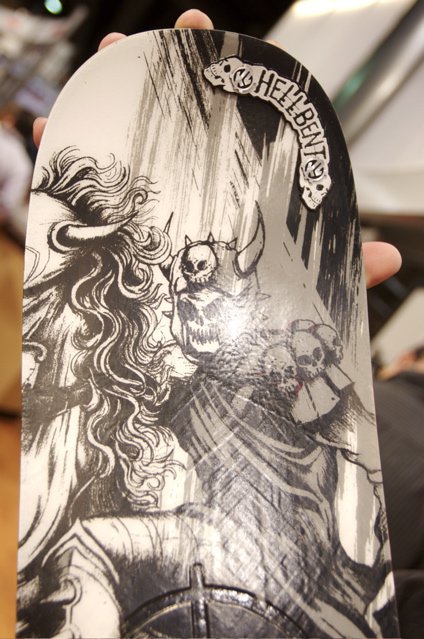 The illustrious Ryan Schmies shows off the added rocker in the obSETHed.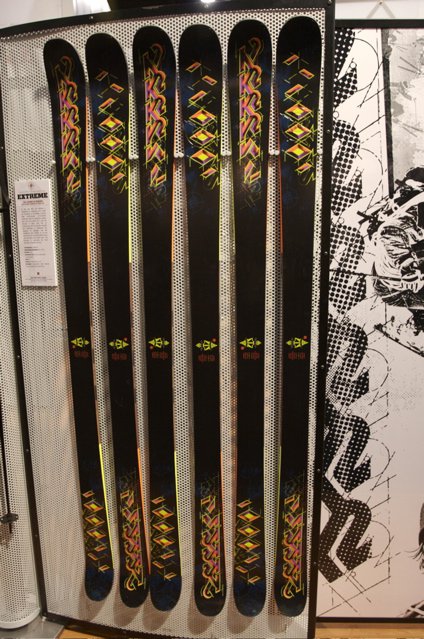 The Extreme. This blast from K2's past replaces the Public Enemy (118-85-109).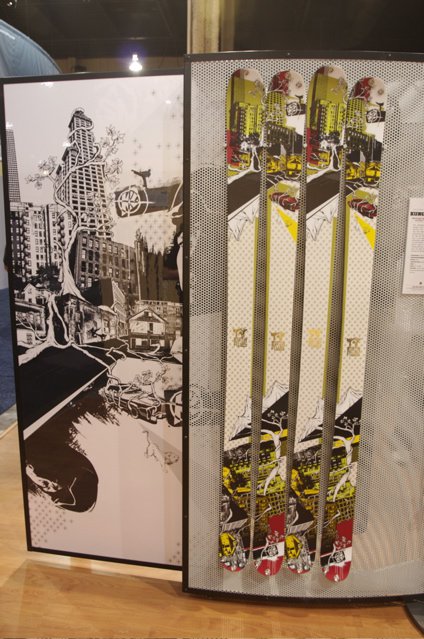 The Kung Fujas. Completly re-designed, no longer park-specific. Now more of an all-mountain freestyle ski (126-95-120).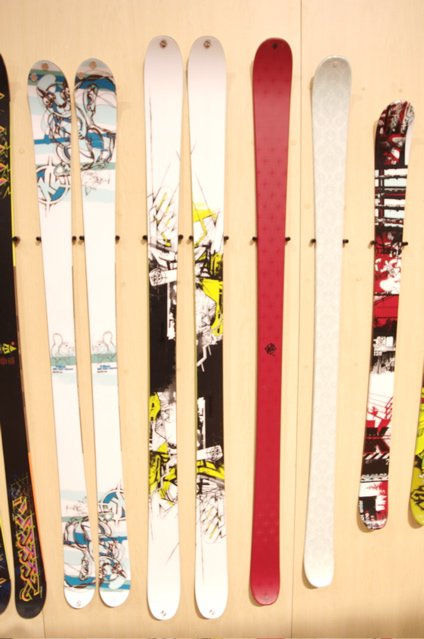 The Missdemeanor (113-80-104), The Disorderly (brand new symmetrical park ski. 109-85-109), The Silencer (113-80-104), The Misconduct (113-80-104).
K2 team manger Mike Powell...killing it as usual.Stay tuned for in-depth and humourous product videos from Salomon, Line, K2 and Full Tilt, where Mike Douglas, Jason Levinthal, Ryan Schmies and Rob 'Boots' Ludwig explain the details of their new lines.