Photos and videos by David Peacock & Chris McMahon
The SIA Snow Sports Trade Show continues in Denver, Colorado where the ski and snowboard industry's best brands are showing off their 2011/2012 gear to shop owners, buyers, athletes and media dirtbags like us. Here's the highlights from our journey around the Colorado Convention Center on day two of the biggest snowsports tradeshow in North America.
Armada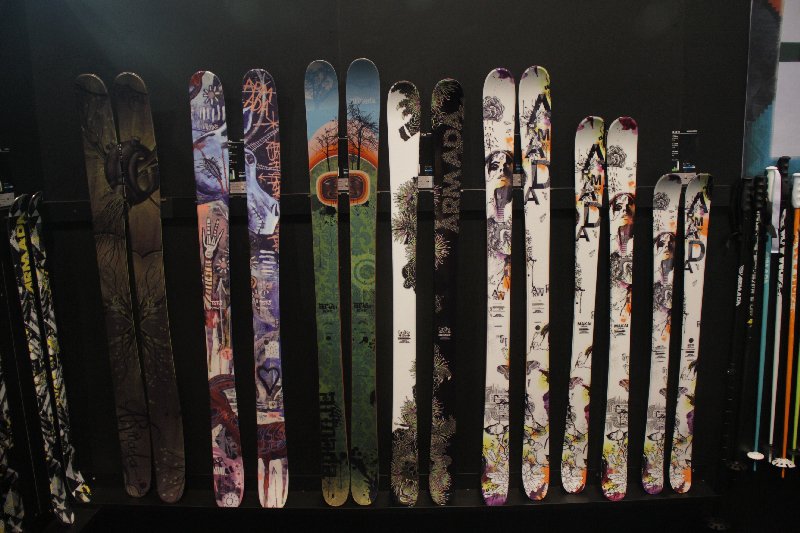 VJJ, TSTw, ARVw, Cantika, ARW, Makai and Kirti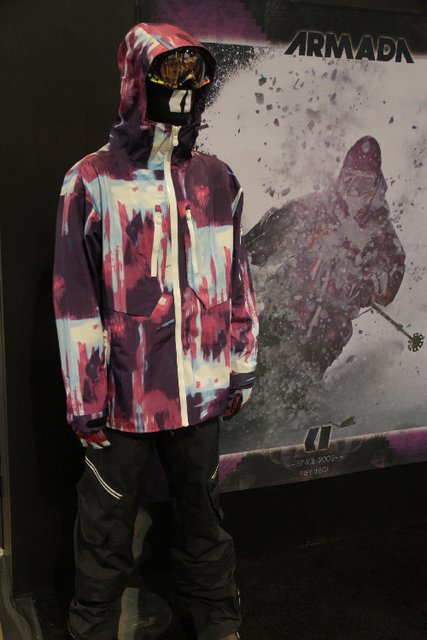 Angle Jacket with Bleed Pant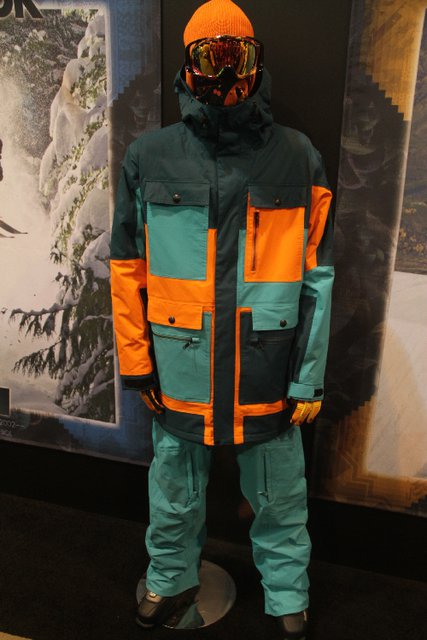 Armory Jacket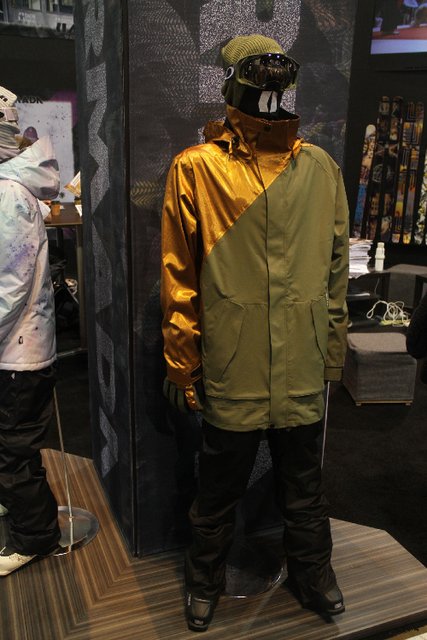 Reckoning Jacket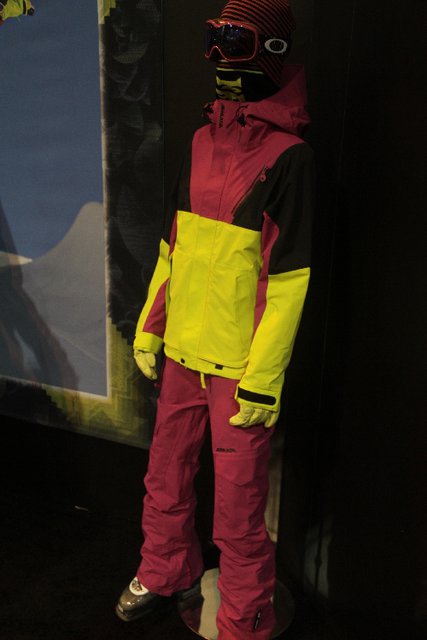 Kindle Jacket with Decker Pant, part of Armada's new women's outerwear line.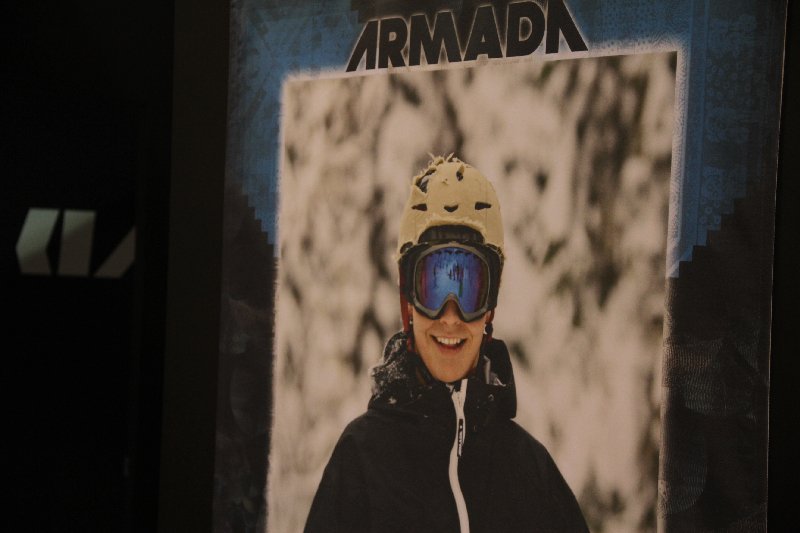 RIP Travis Steeger
 
Ryan from Armada hooks us up with a sneak peak at Armada's 2011/2012 skis.
Banshee Bungee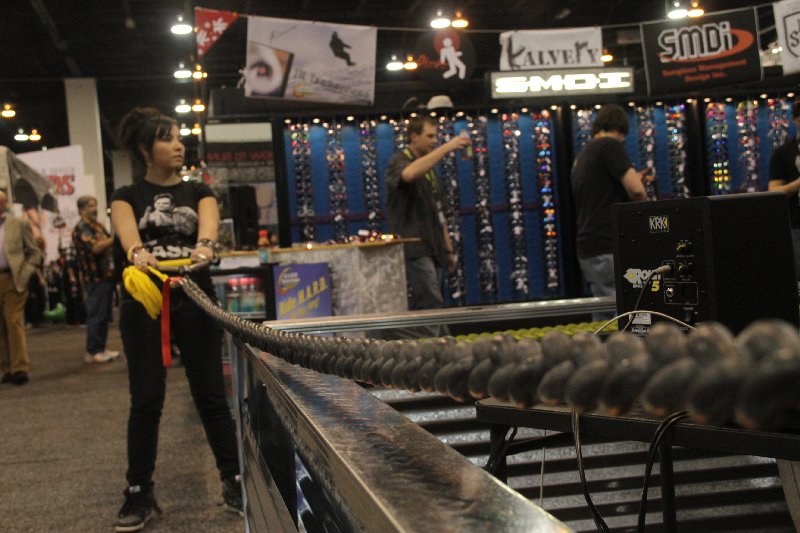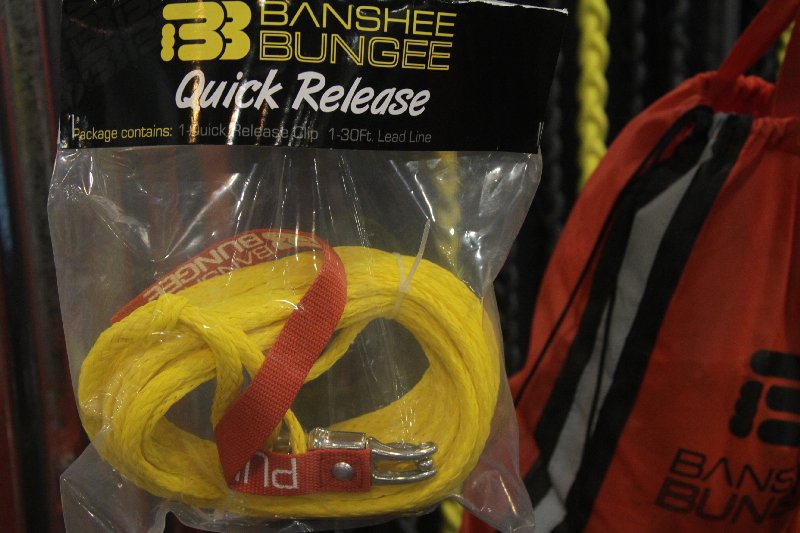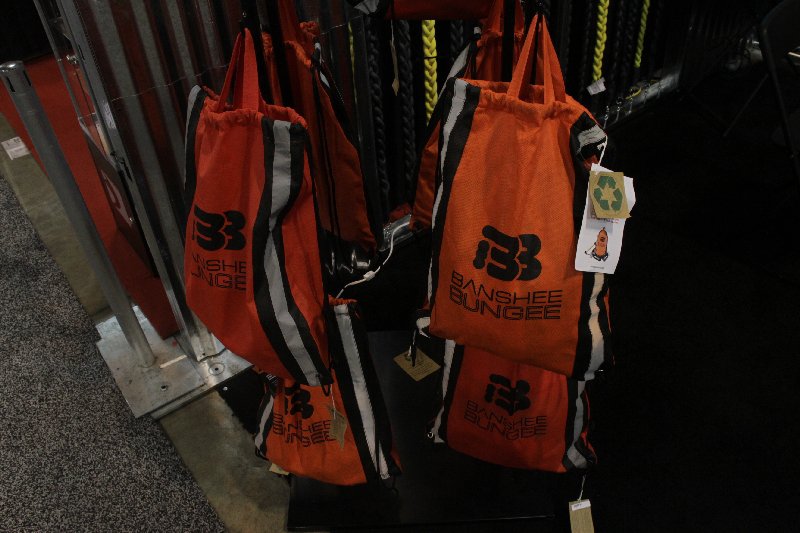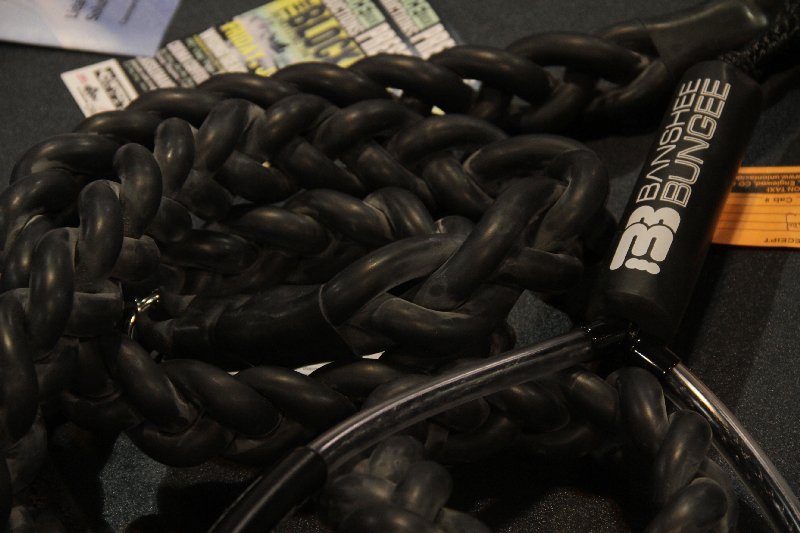 Dakine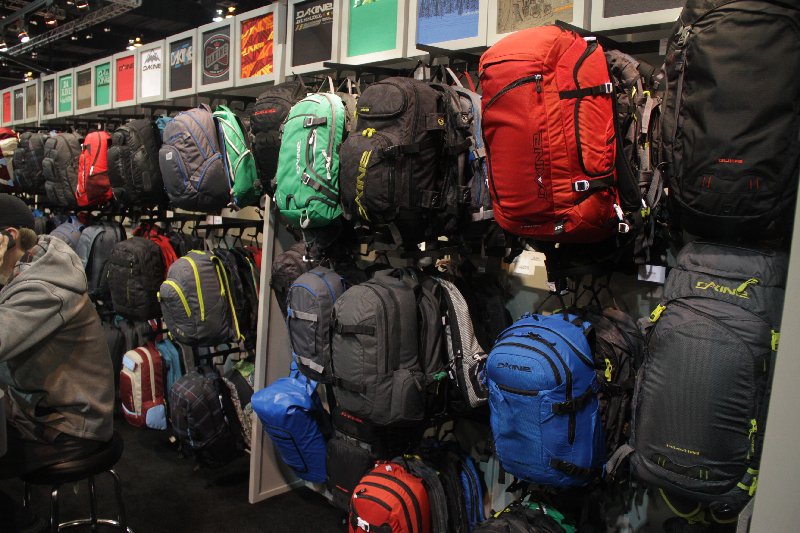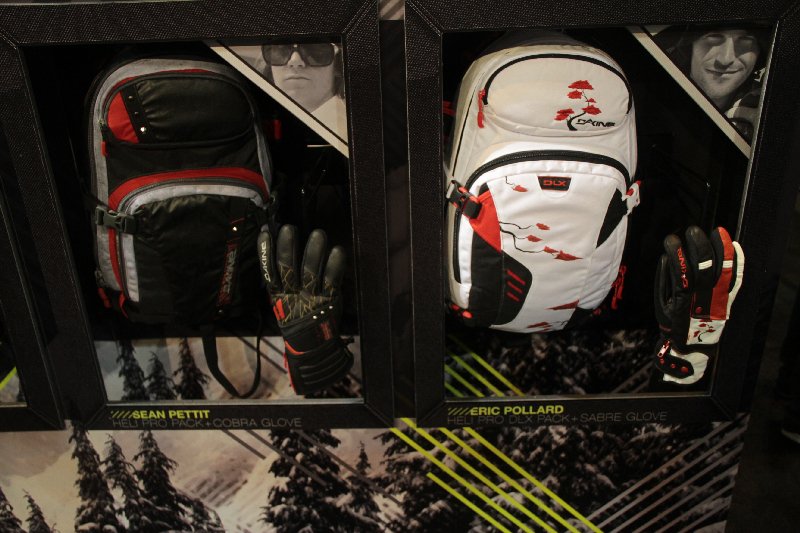 Sean Pettit and Eric Pollard Signature pieces.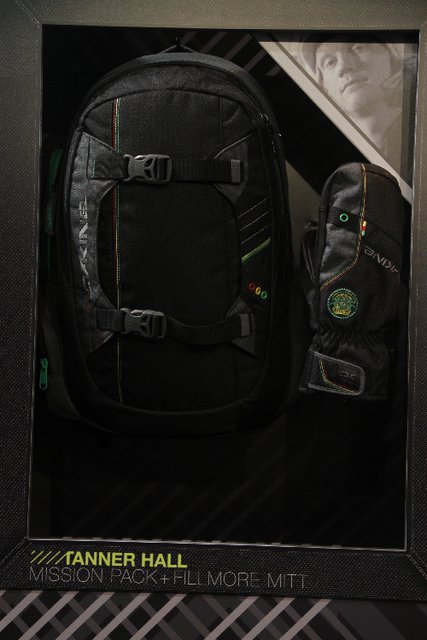 Tanner Hall series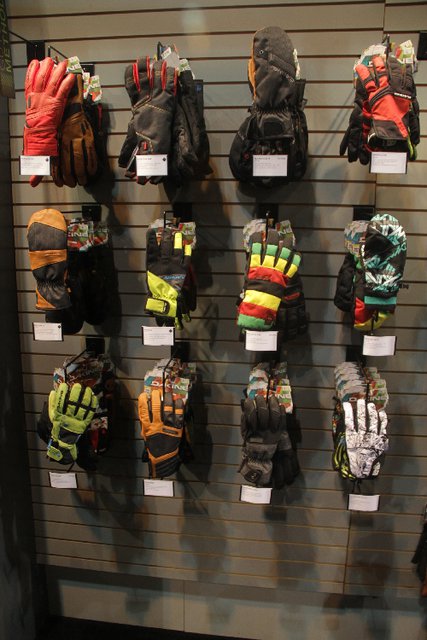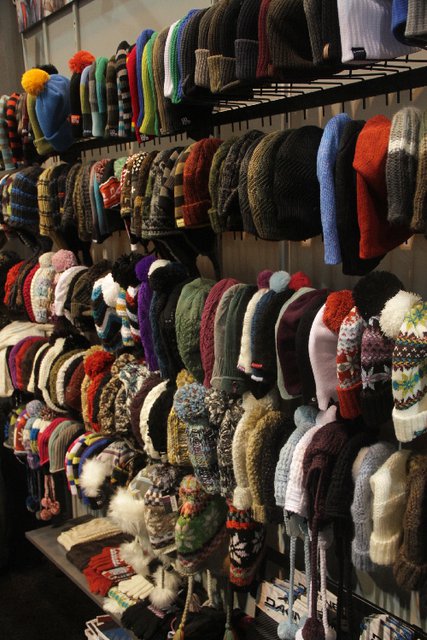 DNA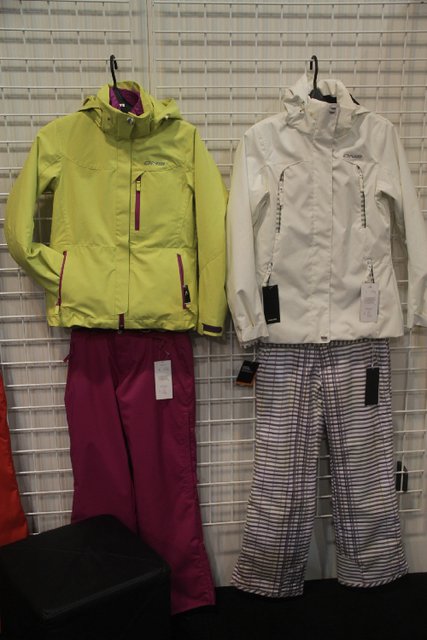 Manji Jacket with Nana Pant and Tera Jacket with Com Pant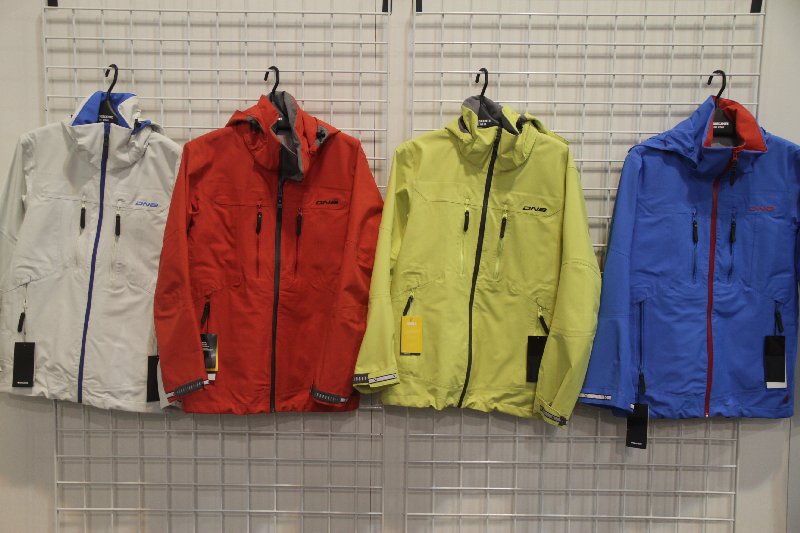 Moe Jackets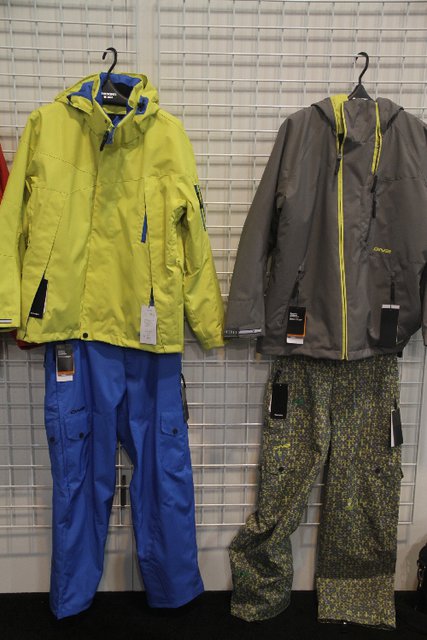 Switch and Anzio Jackets with Munchie and Byte Pants
DPS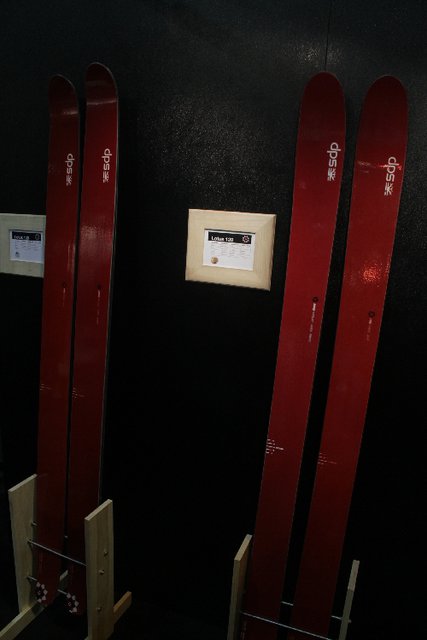 Lotus 138 and 120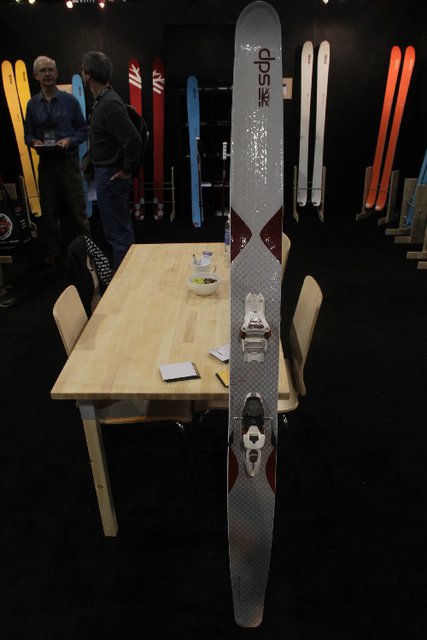 Spoon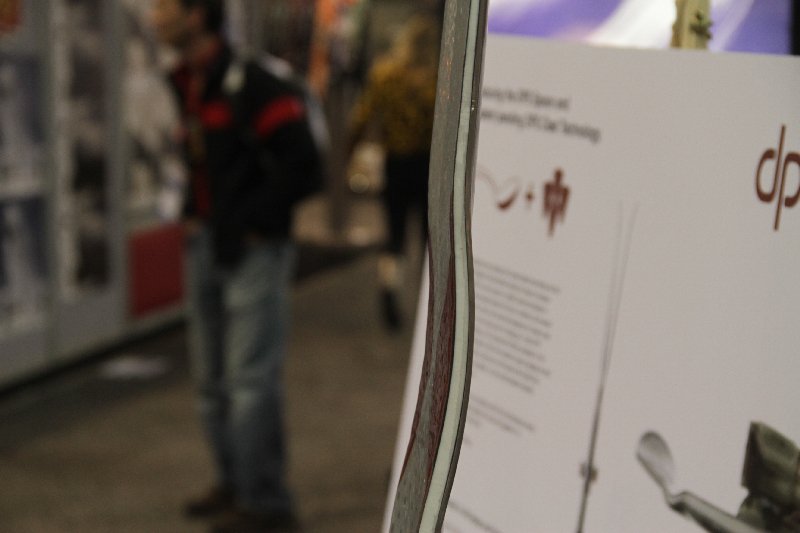 Spoon profile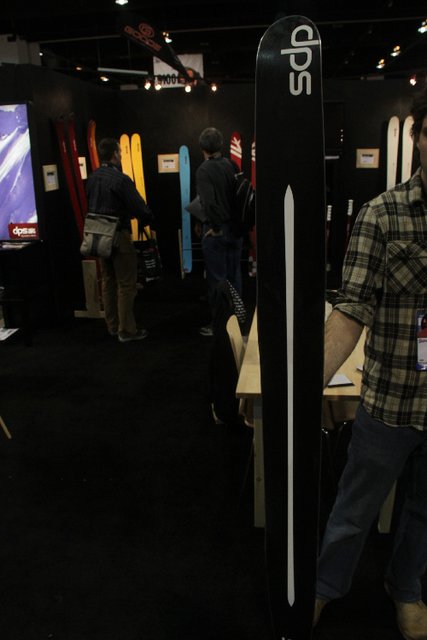 Spoon base
W.112RP, Wailer 105, Wailer 95 and Cassiar 80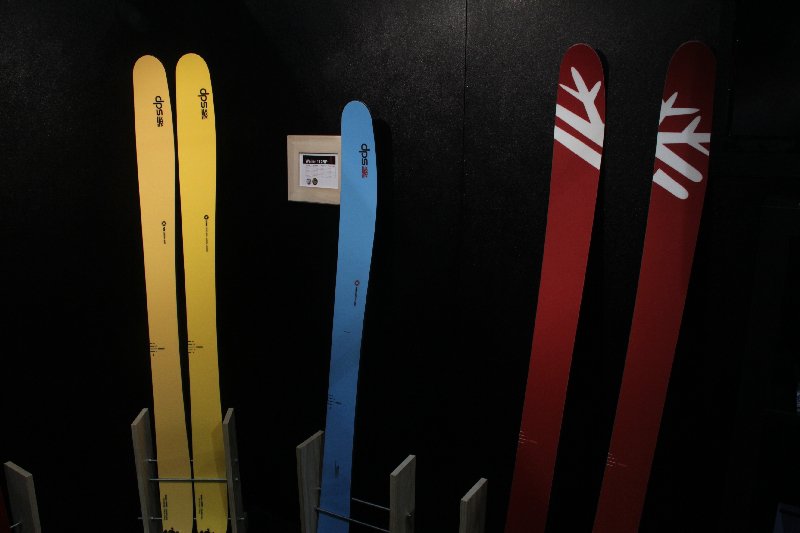 Electric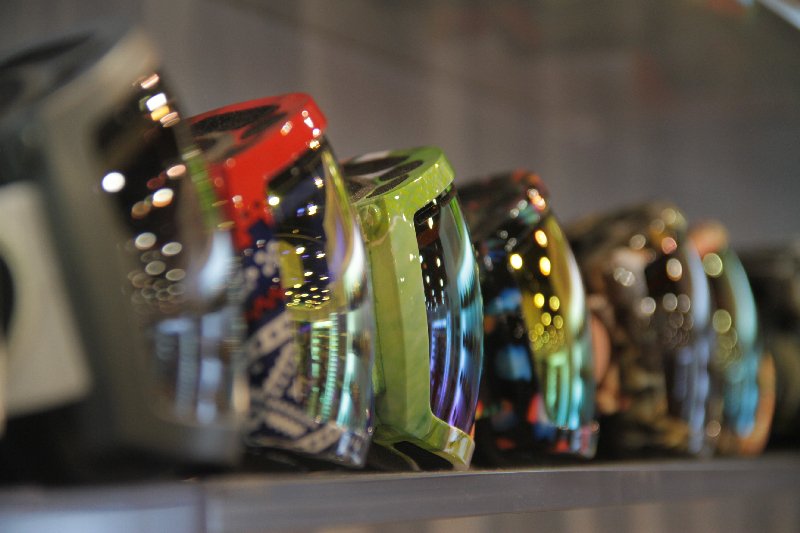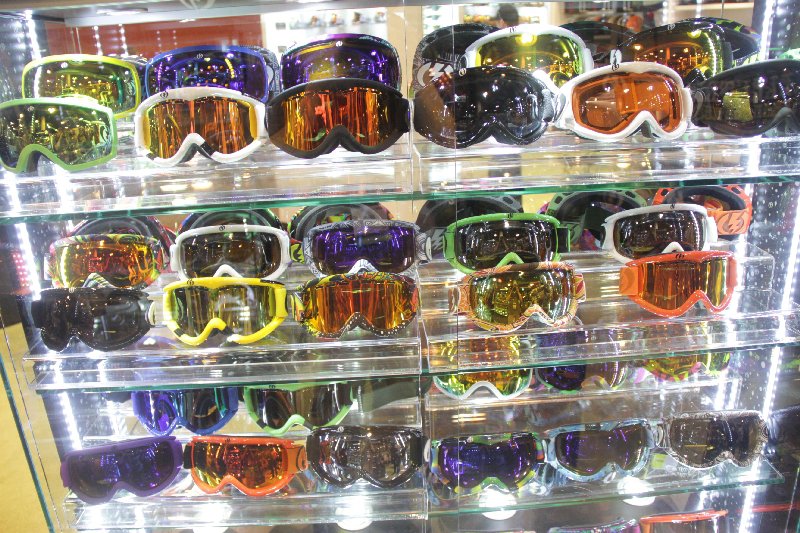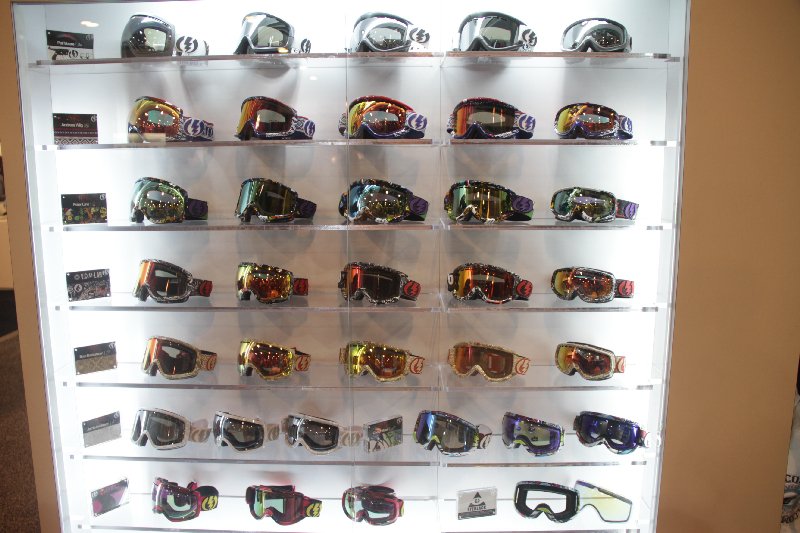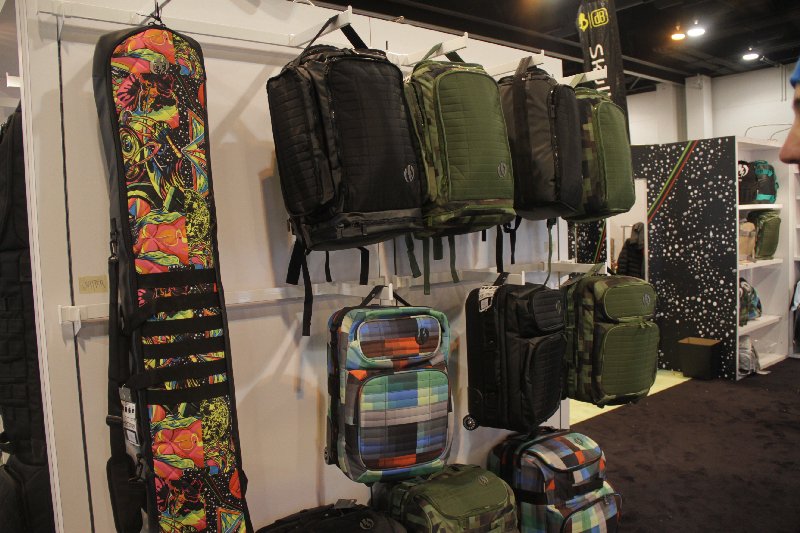 GoPro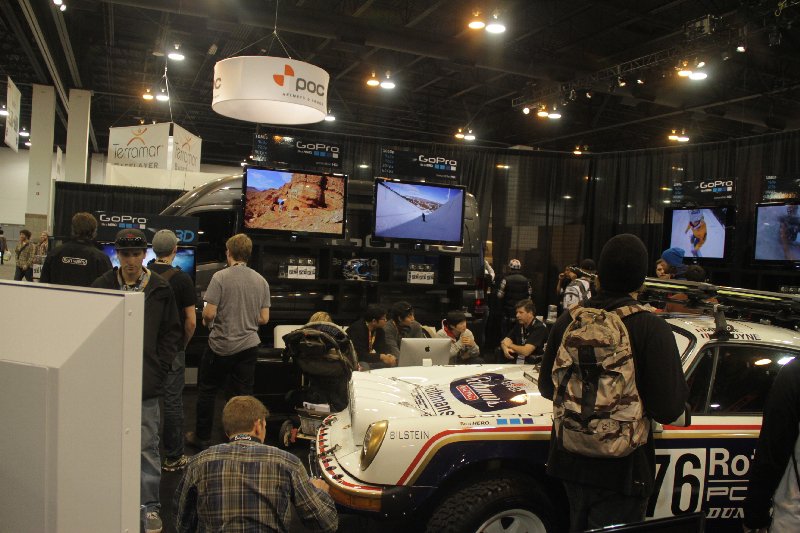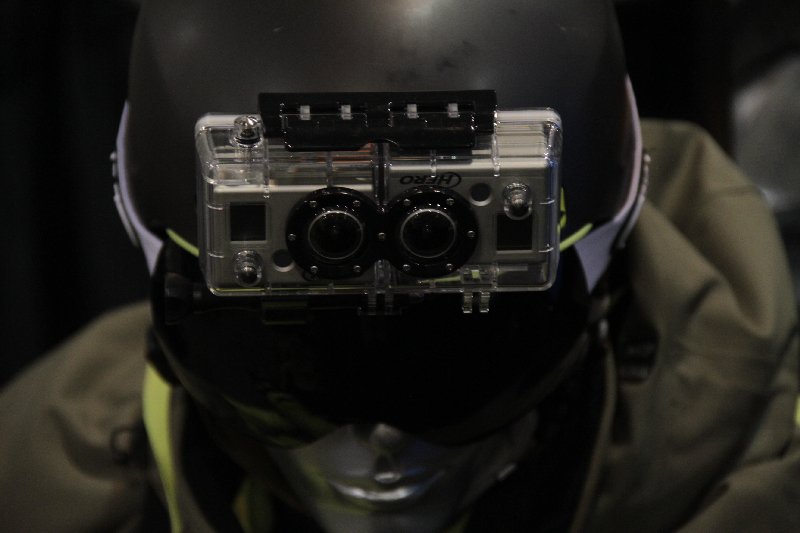 3D Camera Mount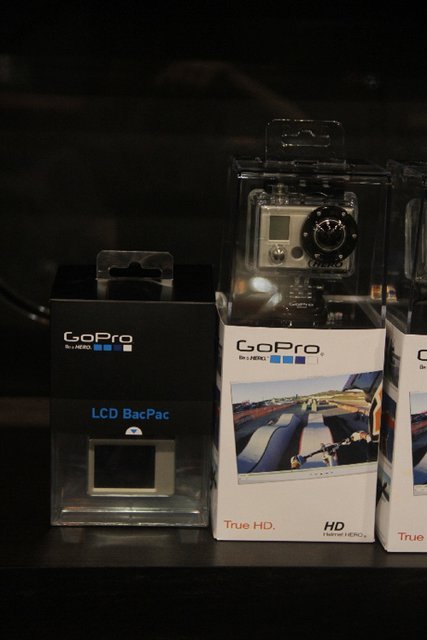 LCD Bacpack...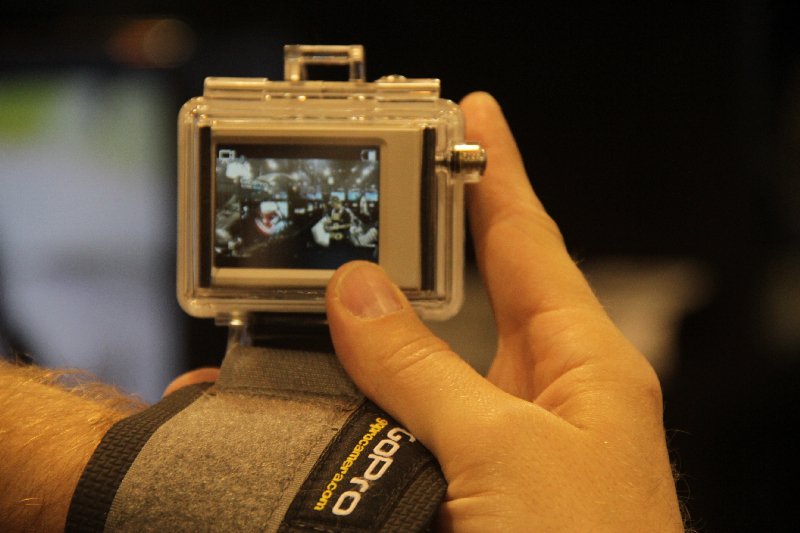 Head
J.O Pro, GP84 and SBC79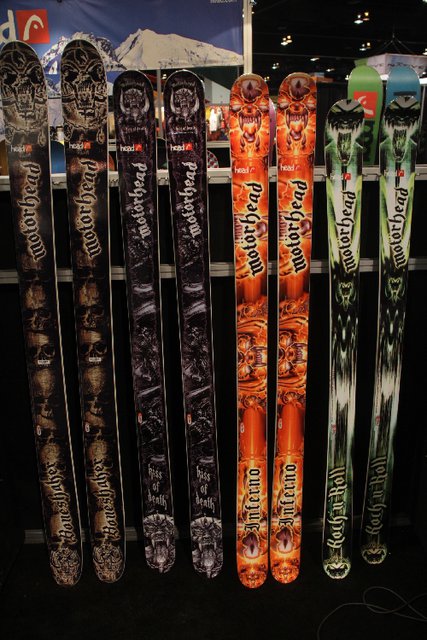 Boneshaker, Kiss of Death, Inferno and Rock n Roll
High Society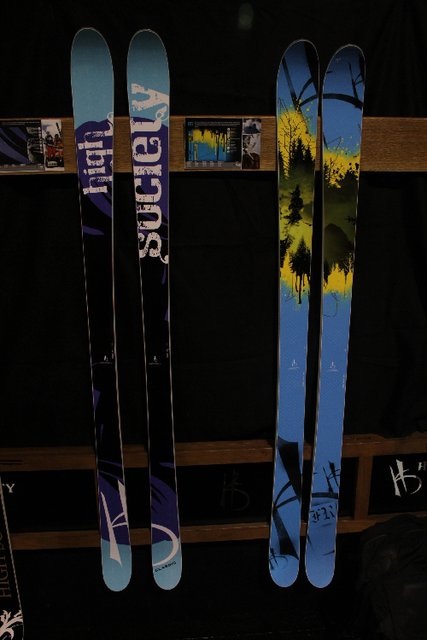 Classic and FR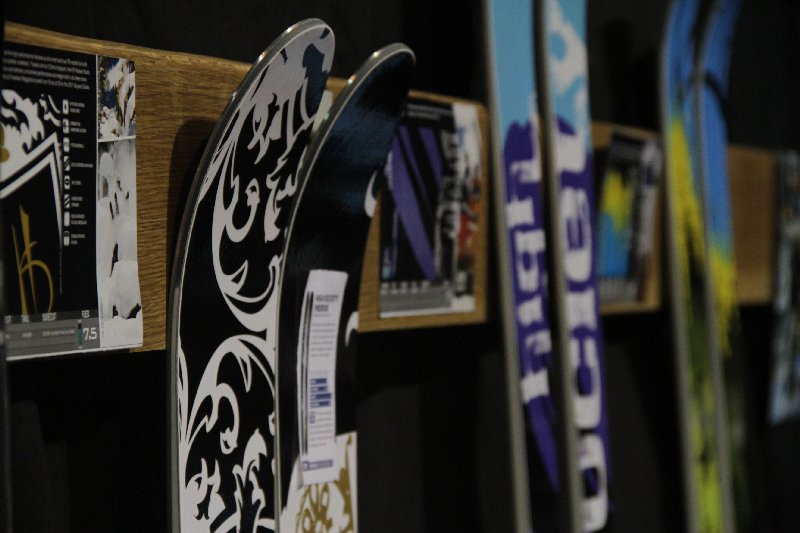 FR tip profile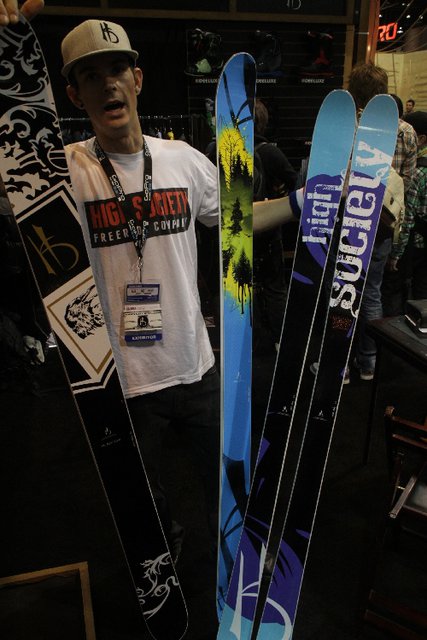 Lib Tech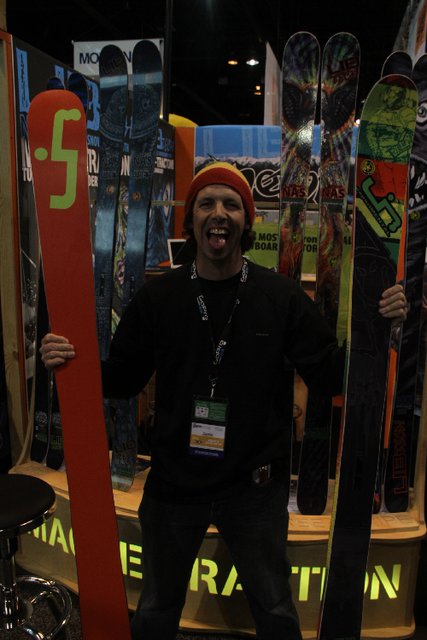 Jamie Pierre with his pro model
Jib, Horsepower, POW, Freeride and Pipe
The North Face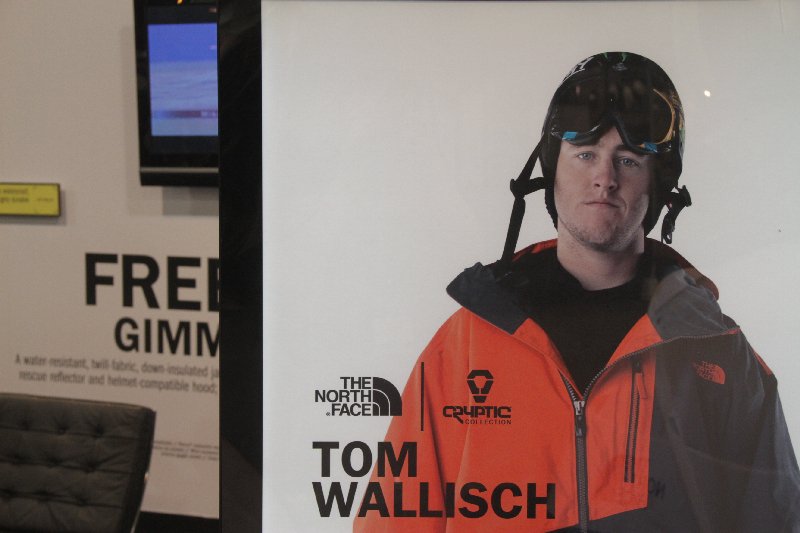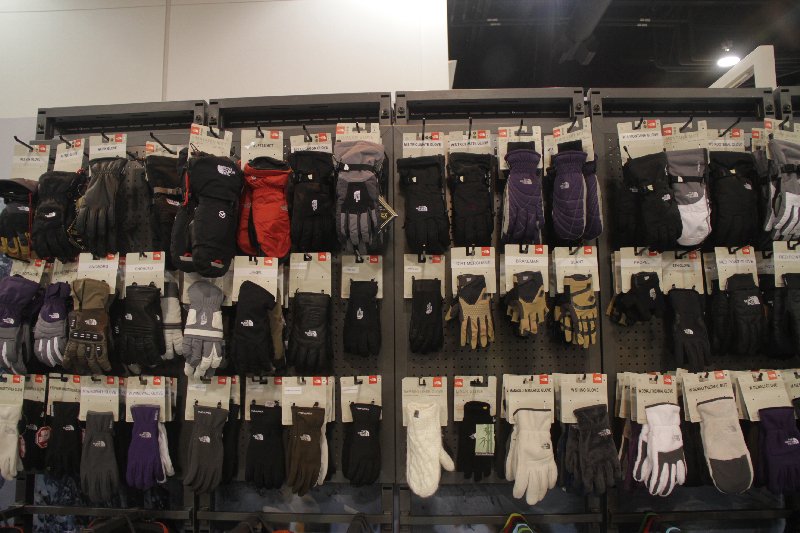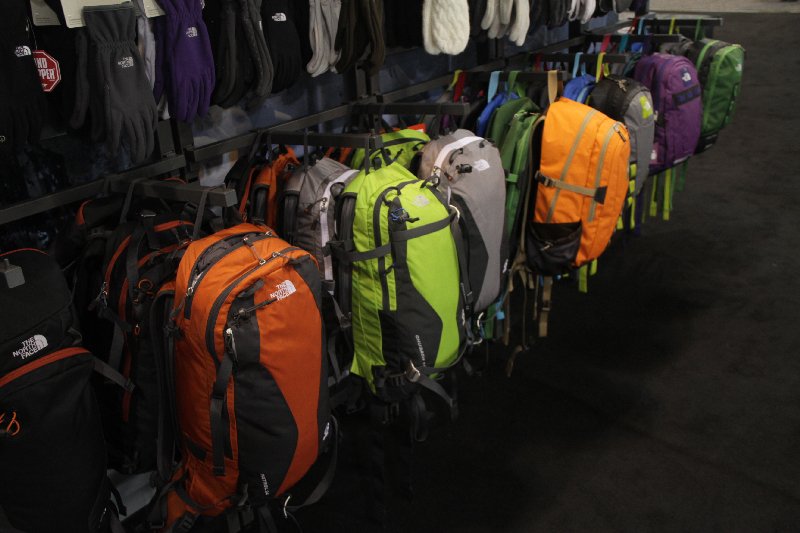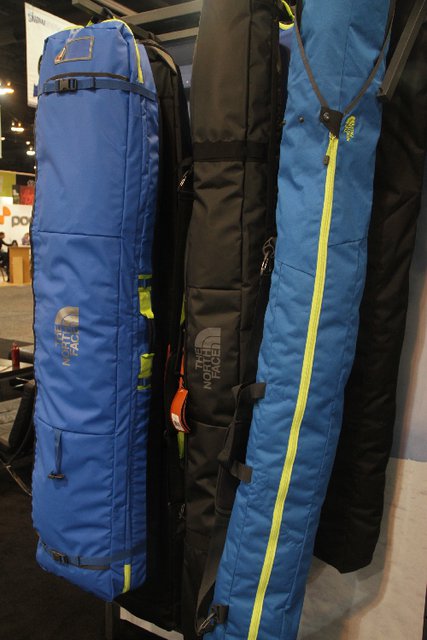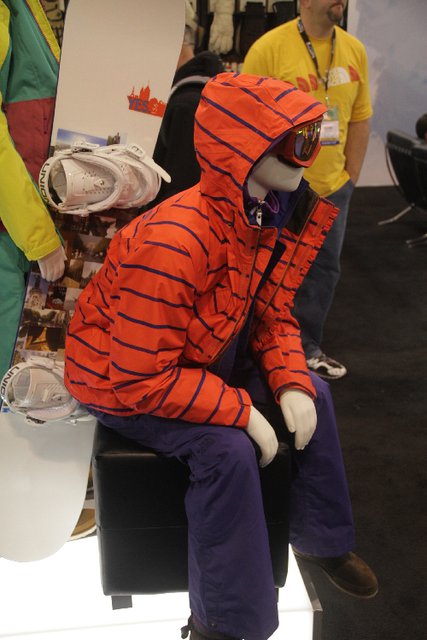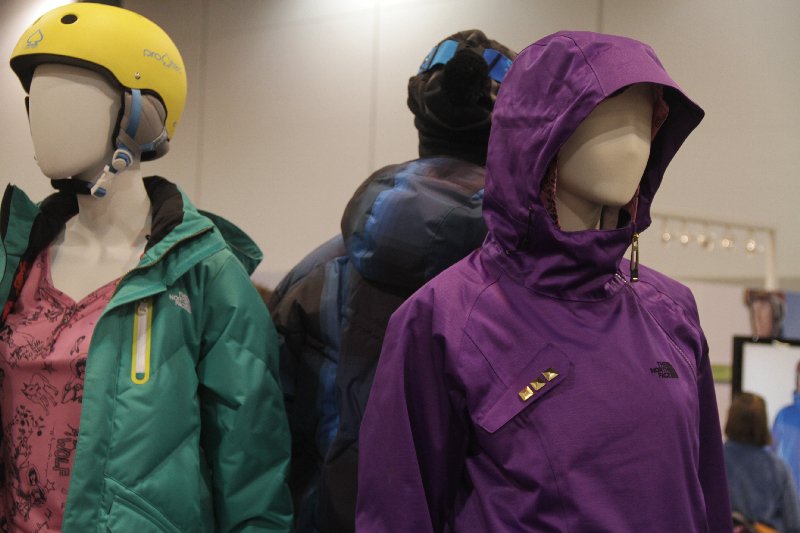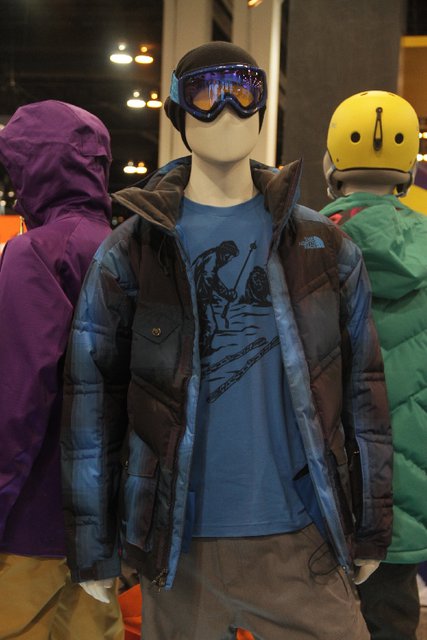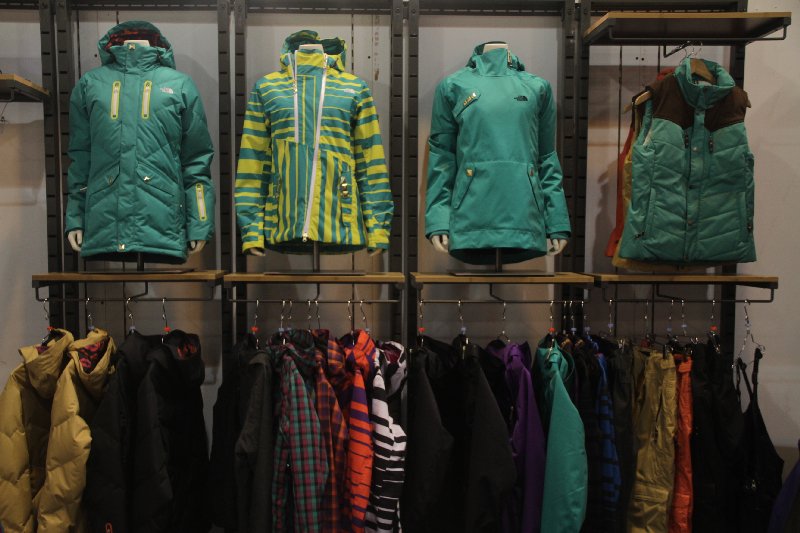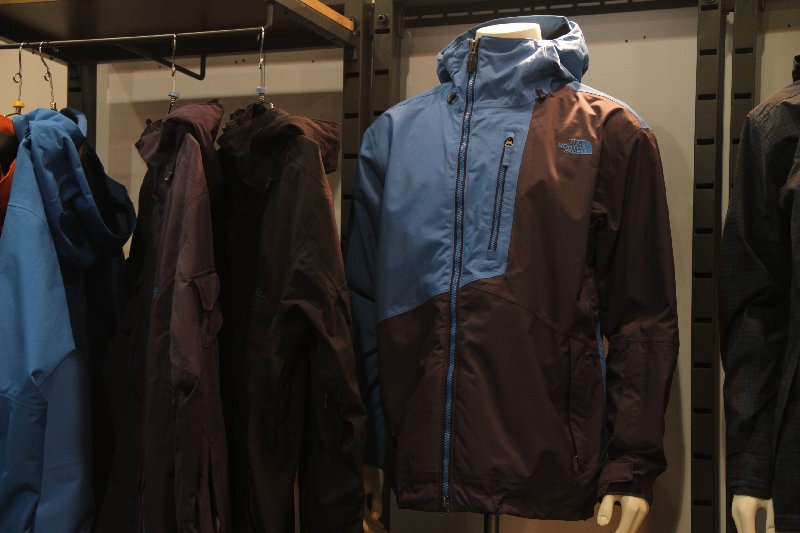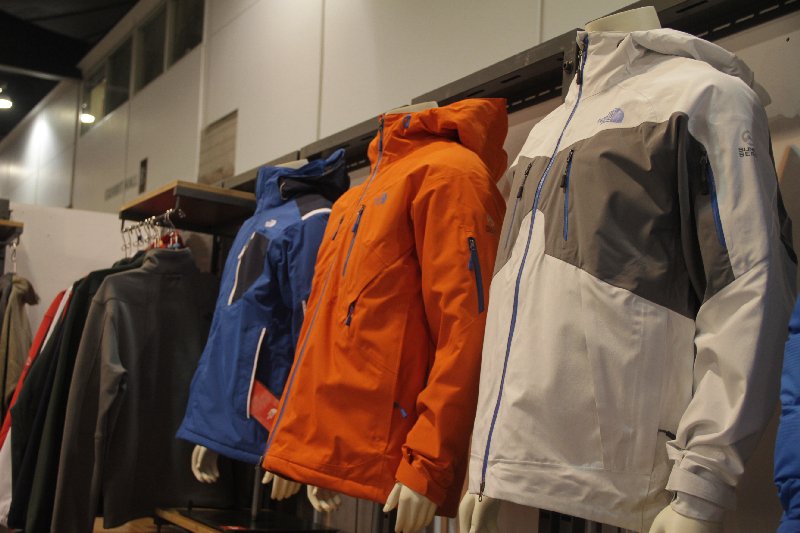 Obermeyer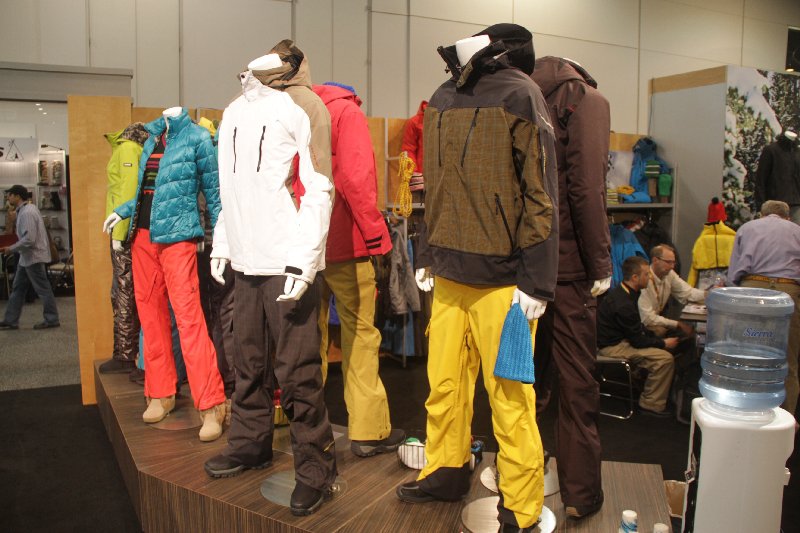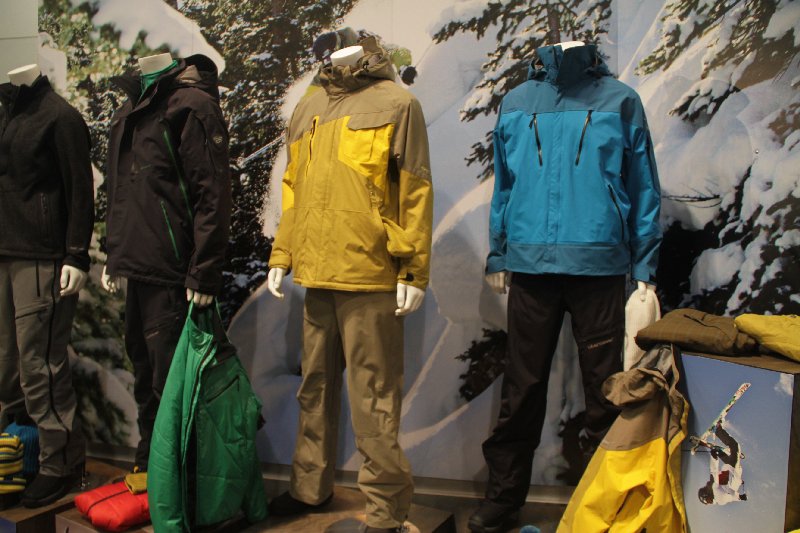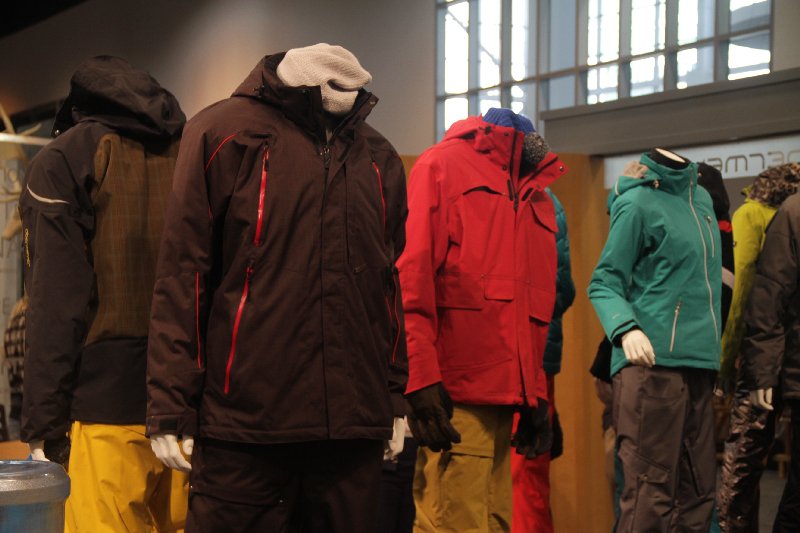 Outdoor Technology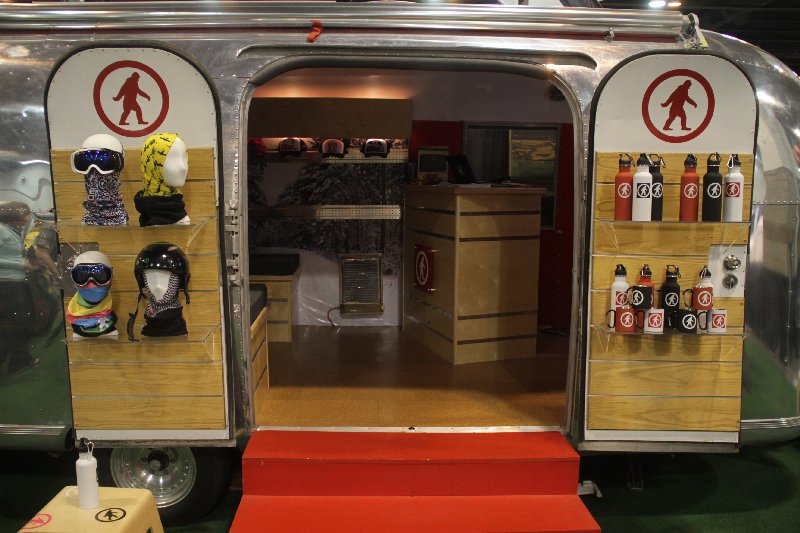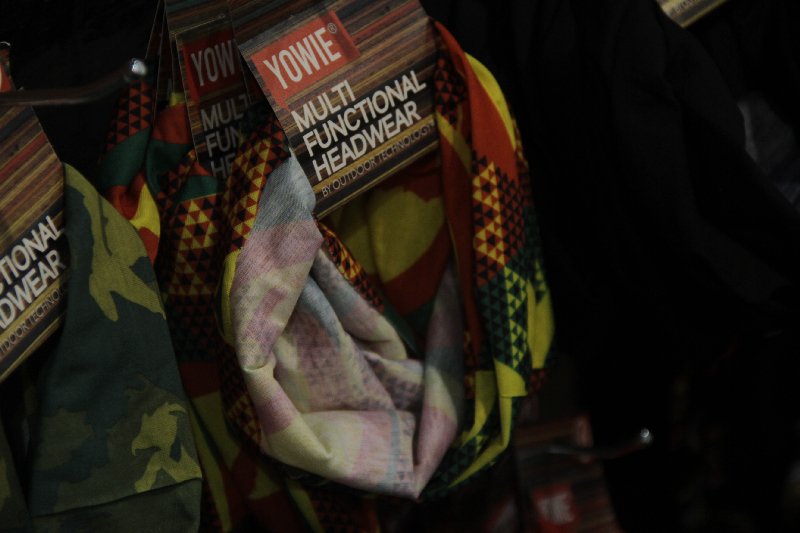 The Yowie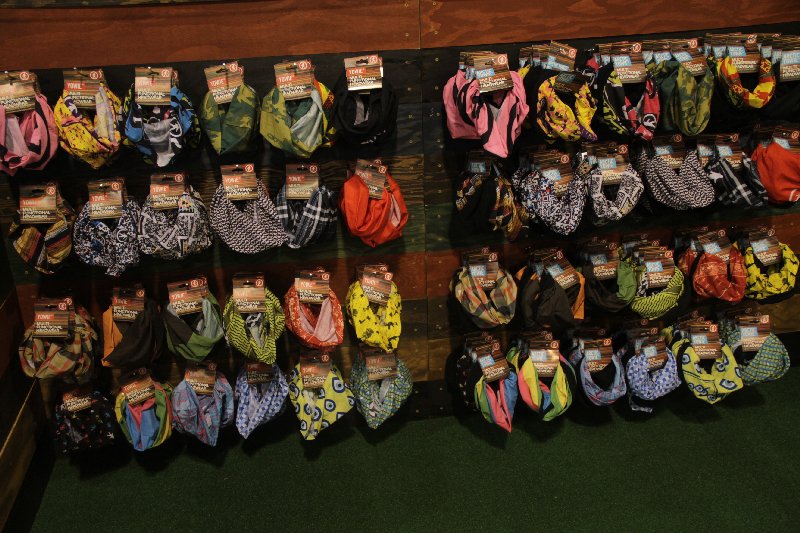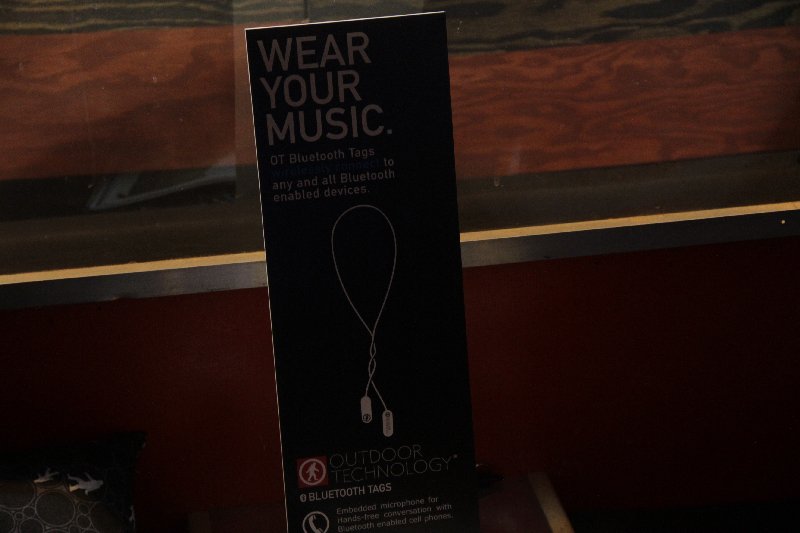 Rossignol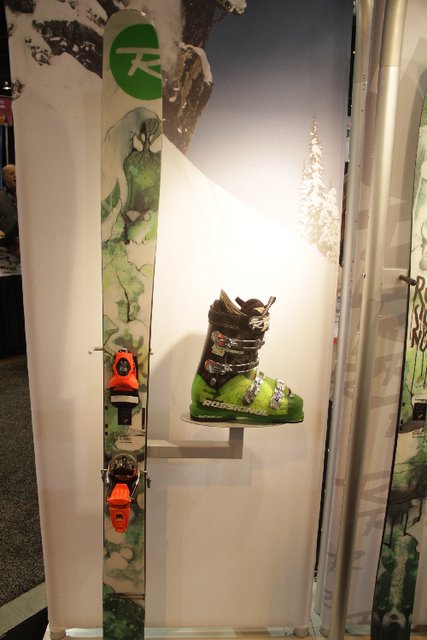 Super 7 with FKS and Experience Sensor 130
Super 7, S7, S3, Sickle, Scimitar, Kev/Xav Pro, Scratch, Storm and Sprayer
 
Adam from Rossignol takes us through their freeski line up of boots, bindings and skis.
Roxy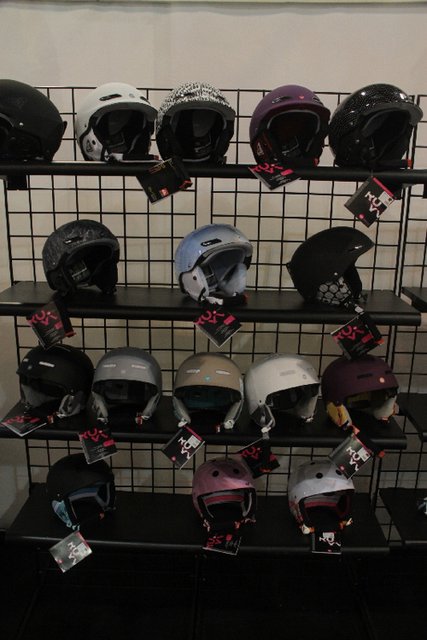 Roxy helmets, including the Powder Powder, Love is All, Gravity, and Catskill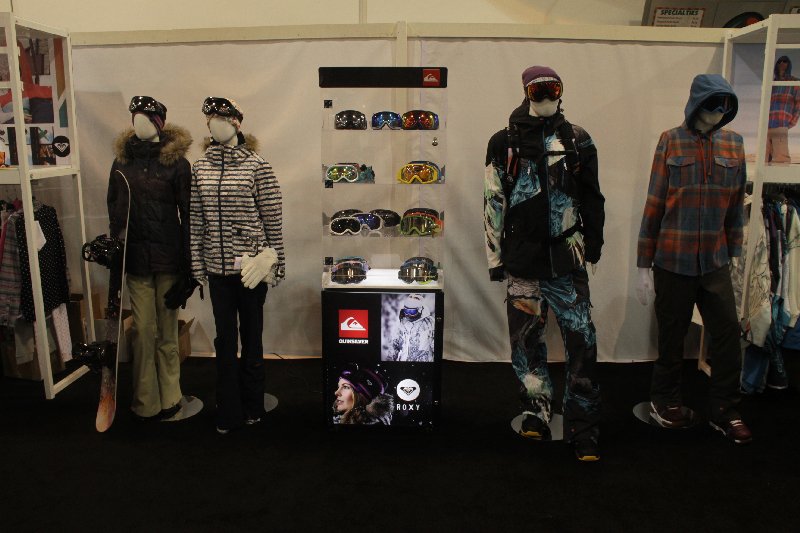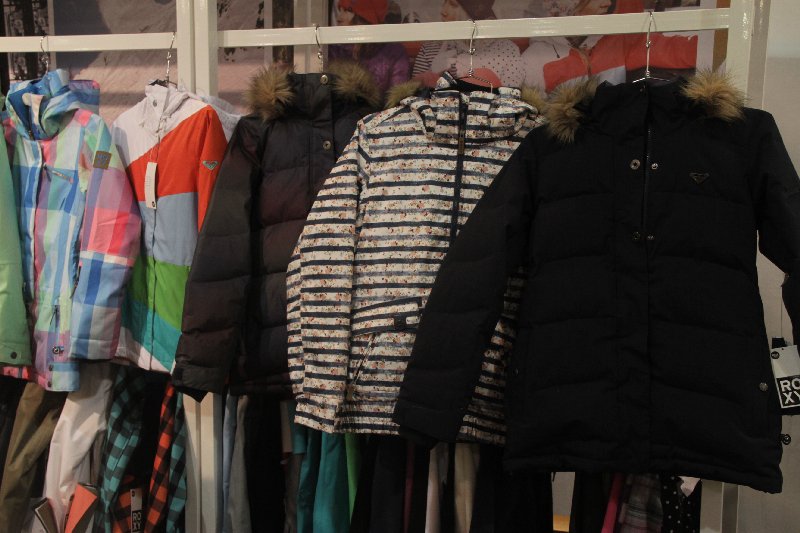 Torah Bright has a line of jackets with Roxy, including the black and white striped Liberty.
The Isis goggle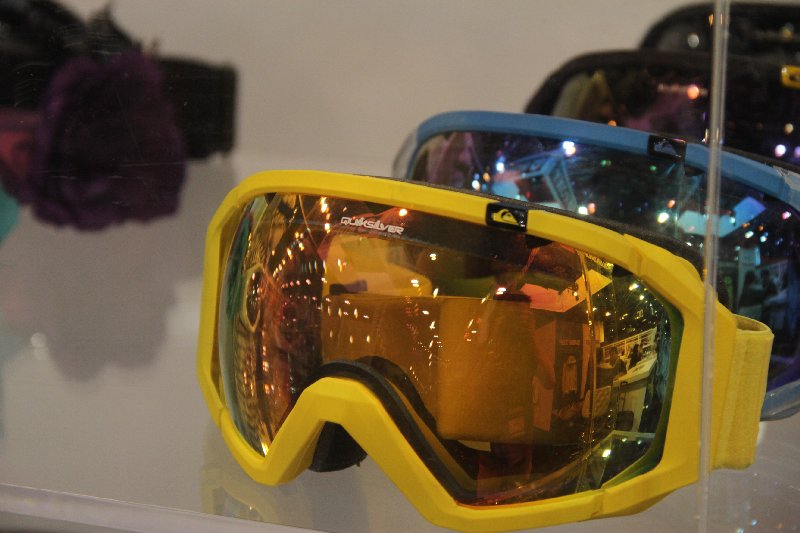 Quiksilver's version of the Isis goggle.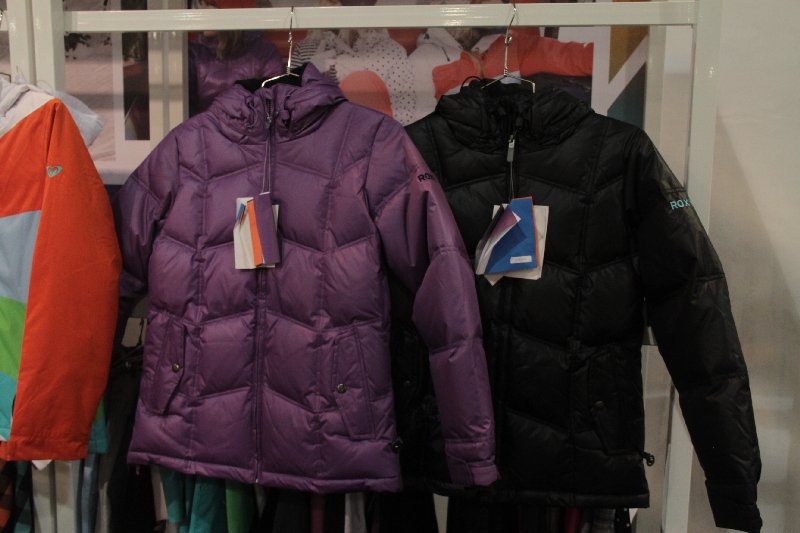 The Crystal Jacket in purple and black.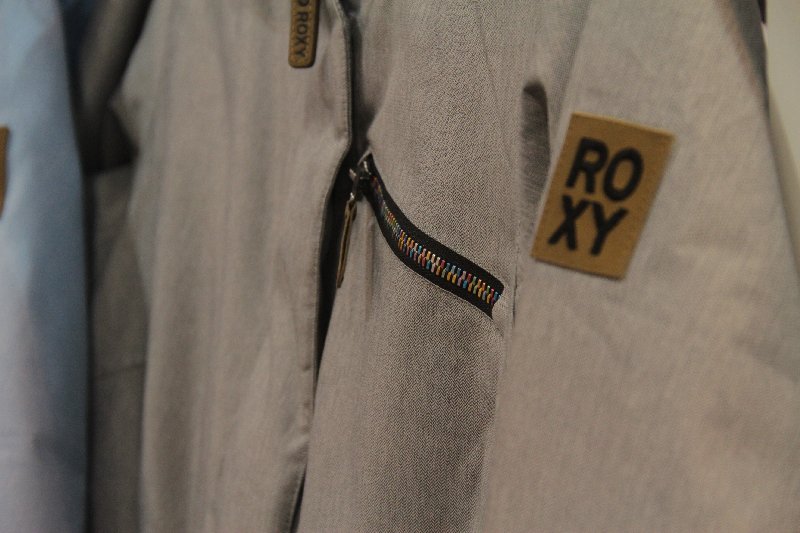 Colored zippers for the ladies…
Sessions
What's that I spy? Newschoolers and Sessions collab jacket!!!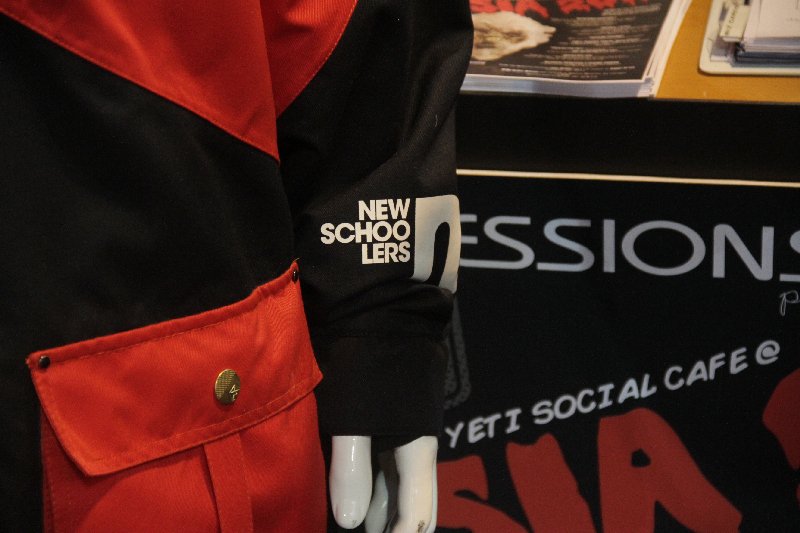 Newschoolers Jacket sleeve and pocket details.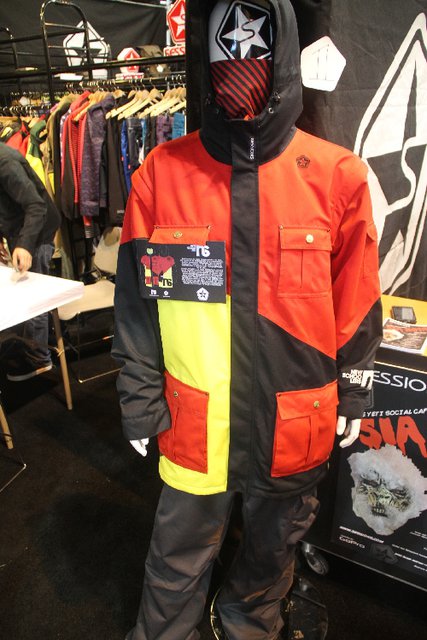 The Newschoolers Jacket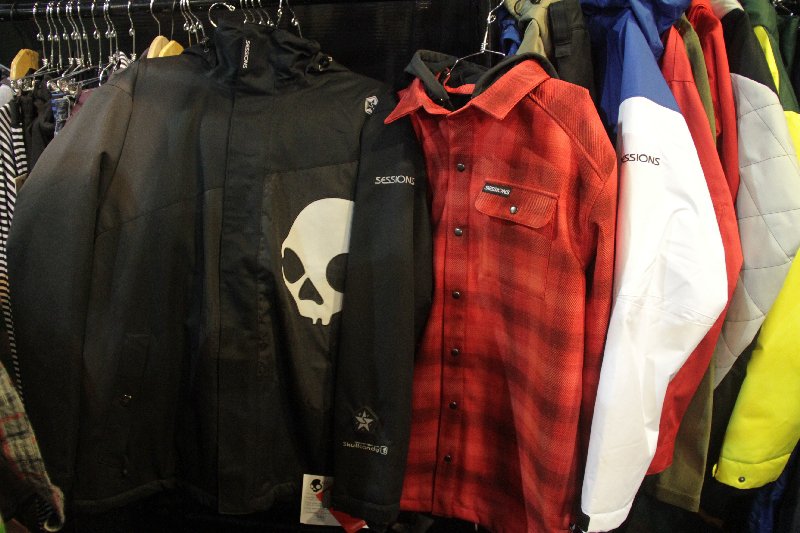 Sessions has a bunch of awesome jackets on deck, including this Skullcandy branded piece and a selection of spring coats.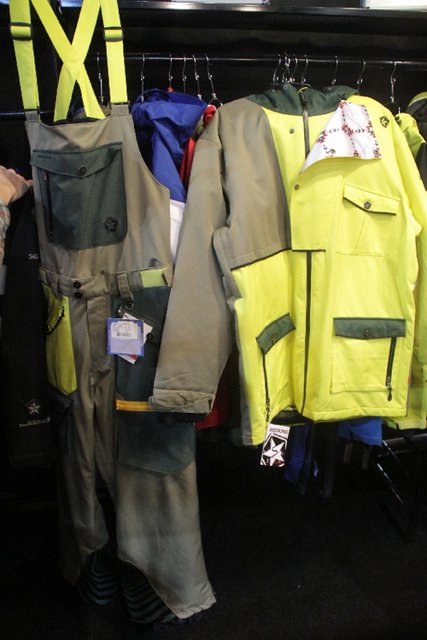 Benchetler jacket and bib pants. These pants are massive, if you're looking for that tall bib pant of your dreams...this is it.
 
Danielle from Sessions gives us an inside look at the Newschoolers jacket.
Smith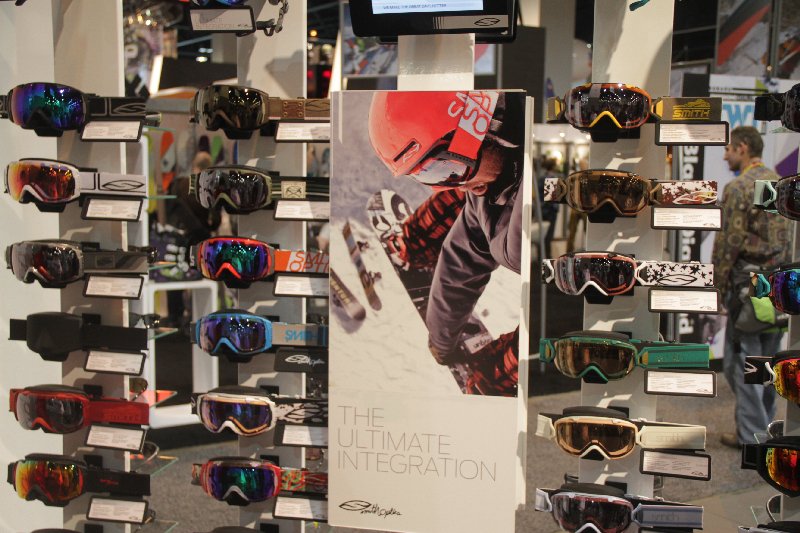 Smith goggles, including the I/O and I/OS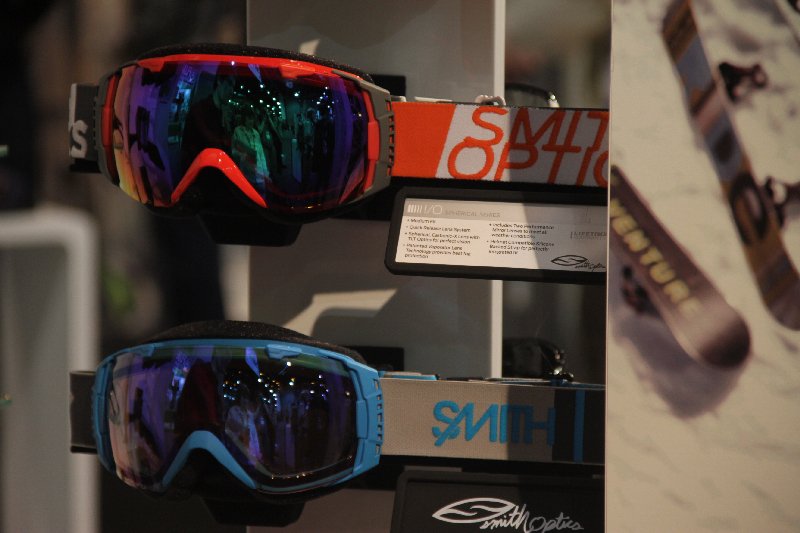 I/O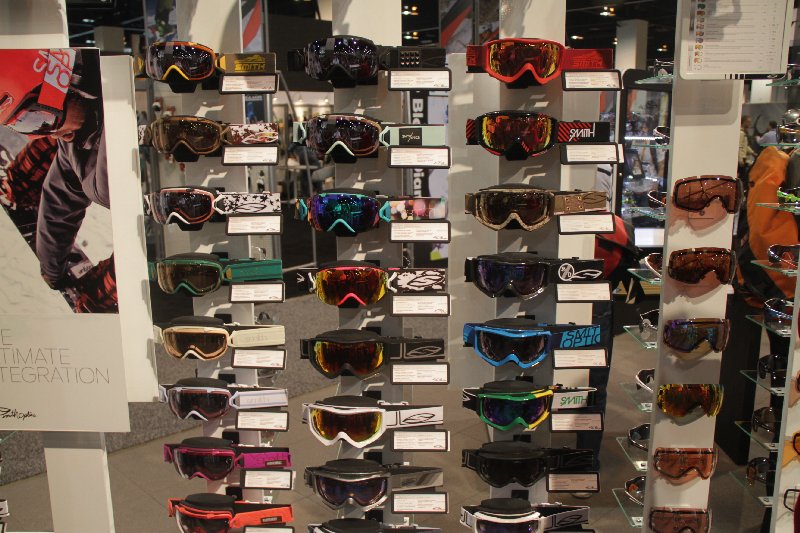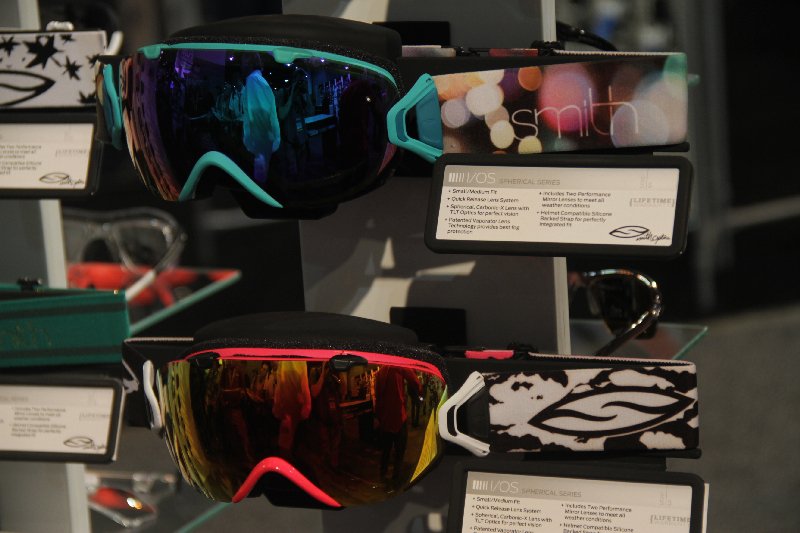 I/OS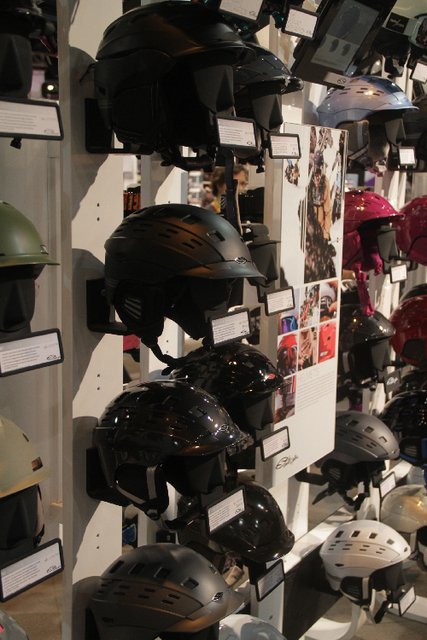 The Variant Brim helmet
Sole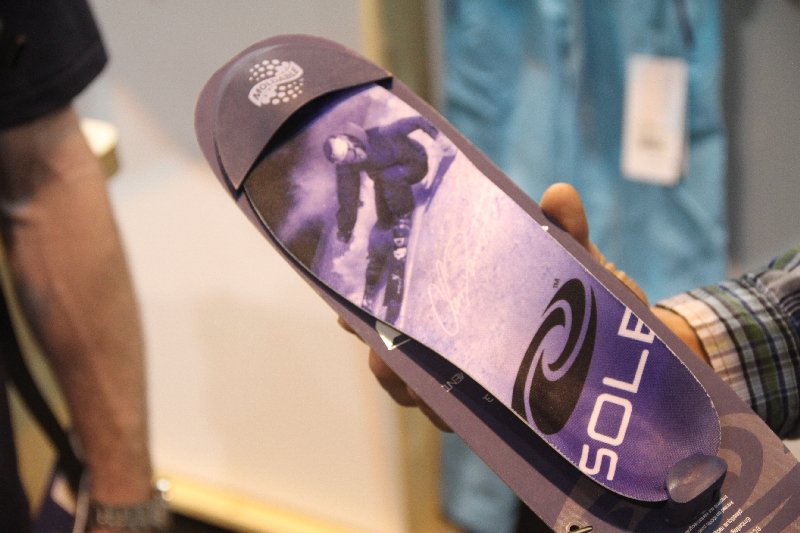 Chris Davenport's home heat moldable custom insoles.
Thule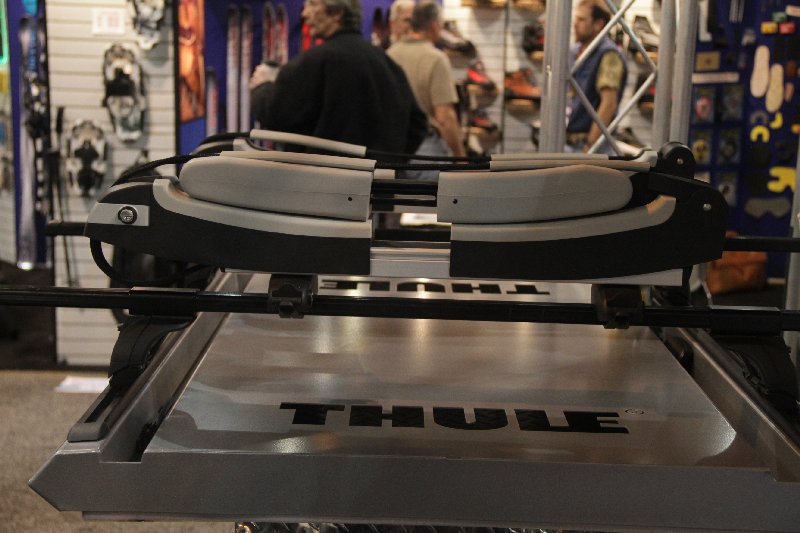 Fat ski friendly racks from Thule…
That's right folks, 6 pairs of skis across!
Trew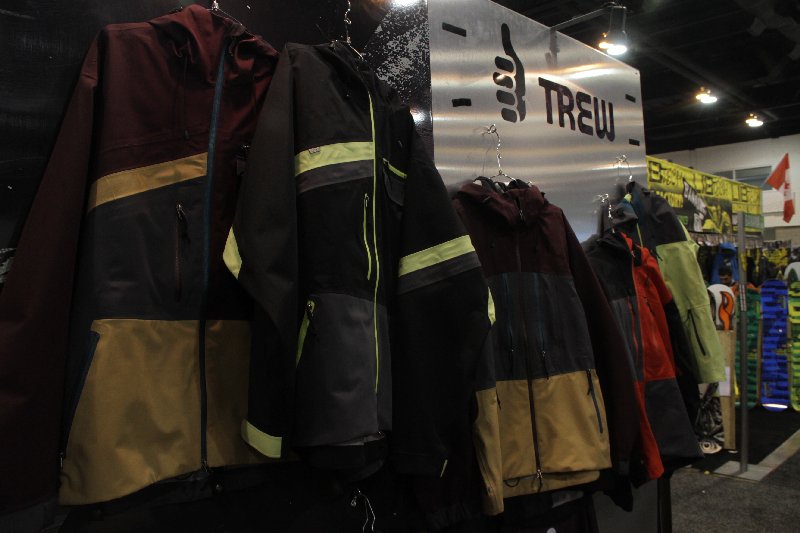 Powfunk and Cosmic jackets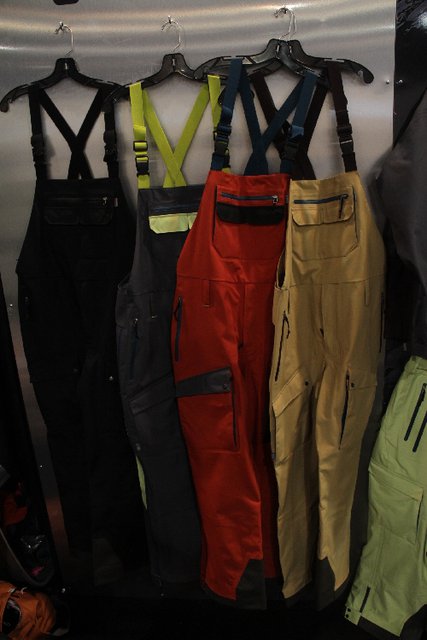 Trewth Bib pants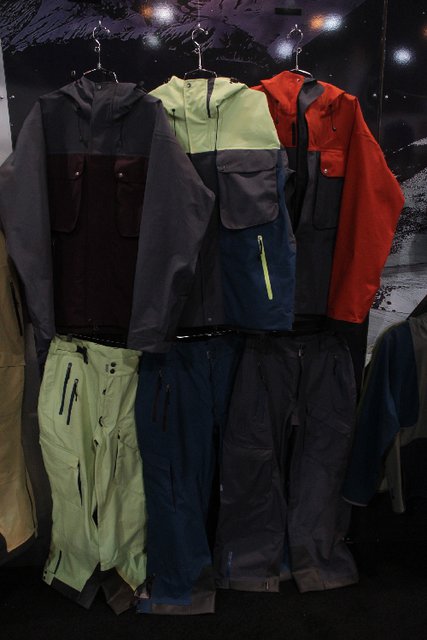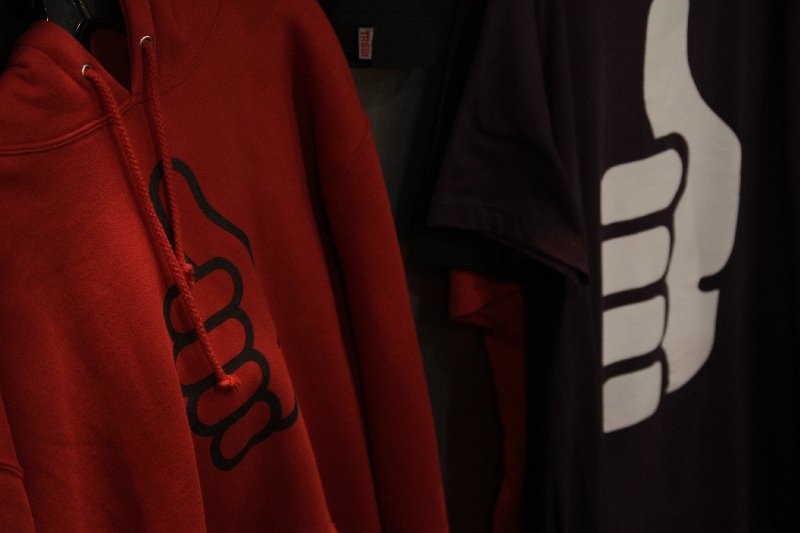 Under Armour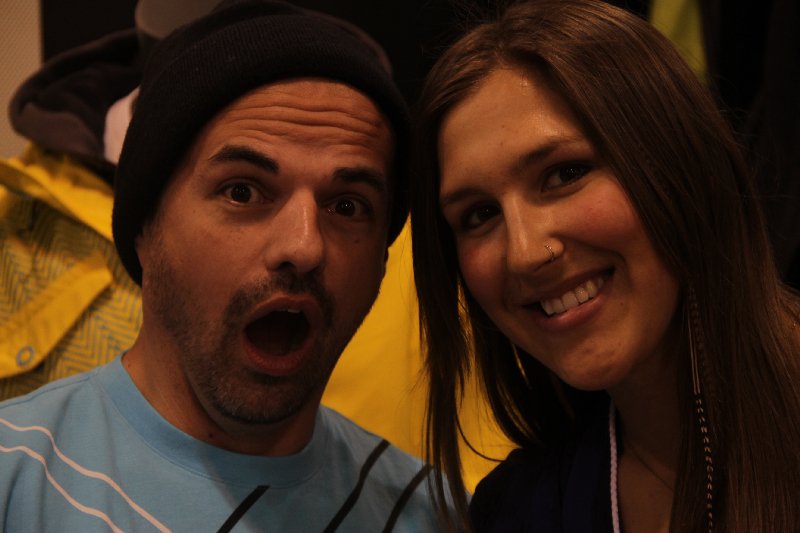 Jen Hudak and Teak from UA having some fun in the booth.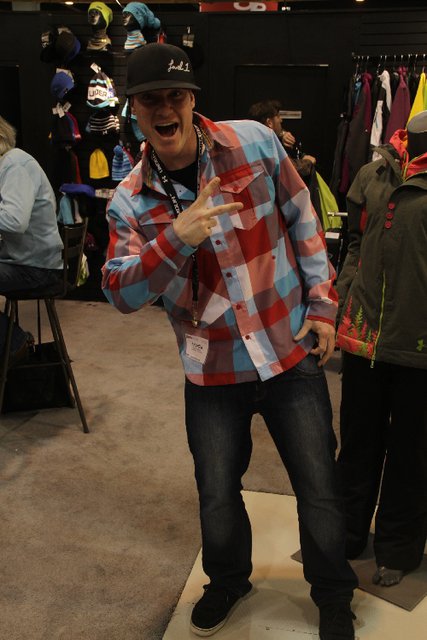 Under Armour flannels are looking sharp!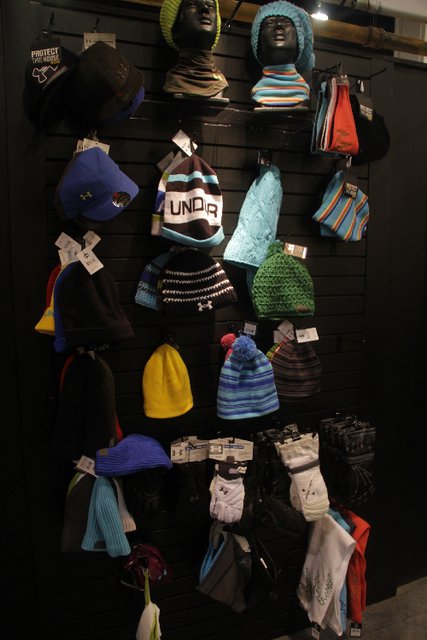 UA Beanies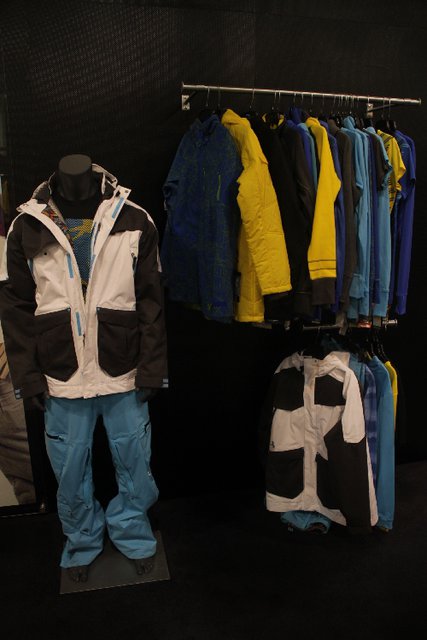 The Solid jacket is one of Bobby Brown's favorites.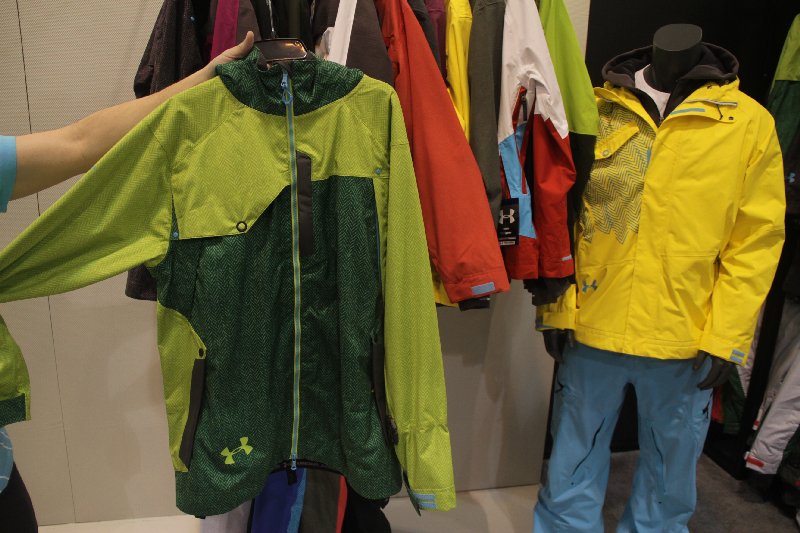 Justin Dorey has been rocking the green Snowpocalypse jacket in the pipe this year.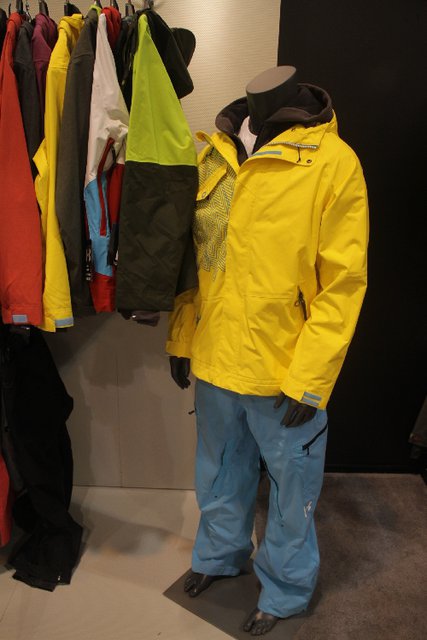 The Specialty shell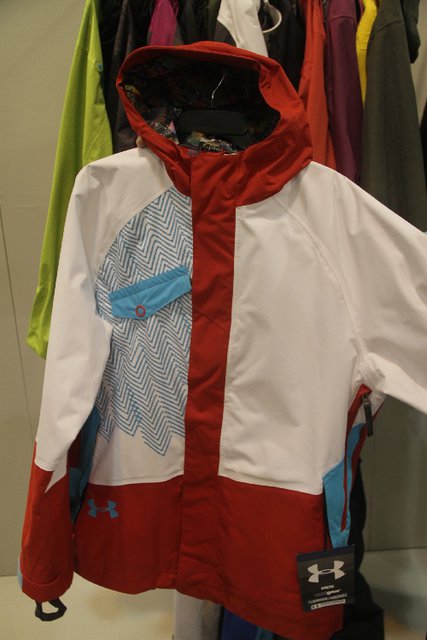 4FRNT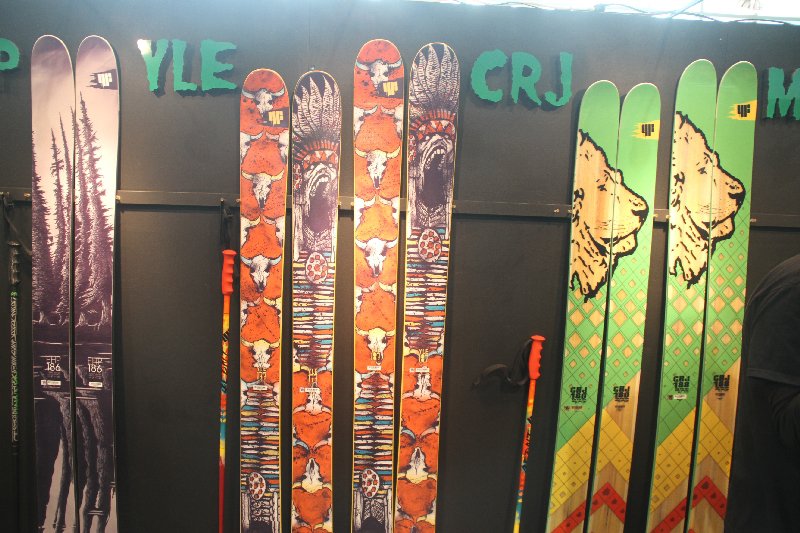 EHP, YLE and CRJ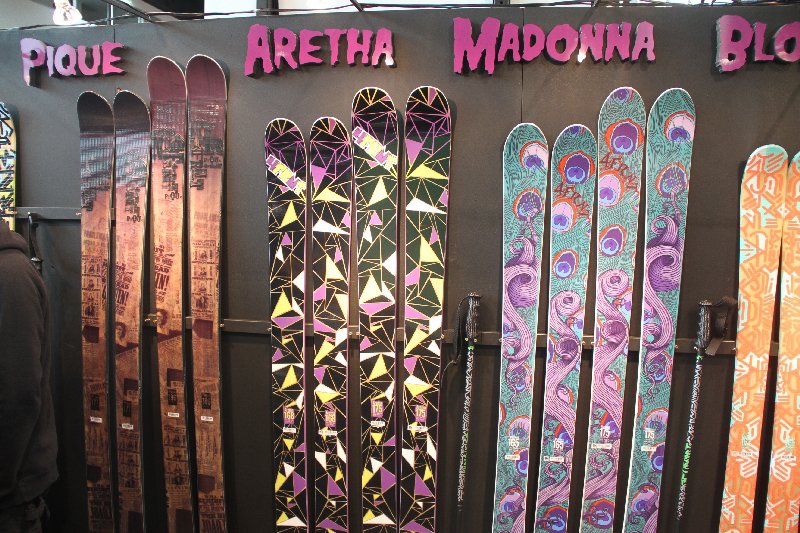 Pique, Aretha, Madonna and Blondie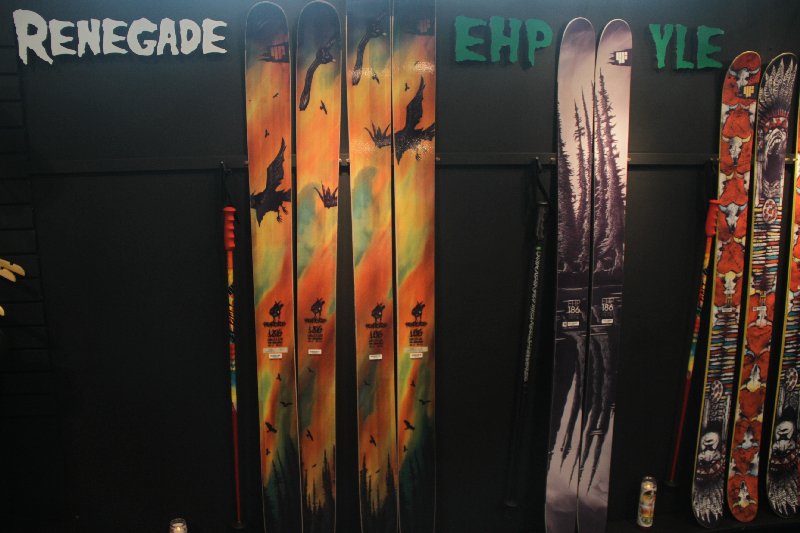 Renegade, EHP and YLE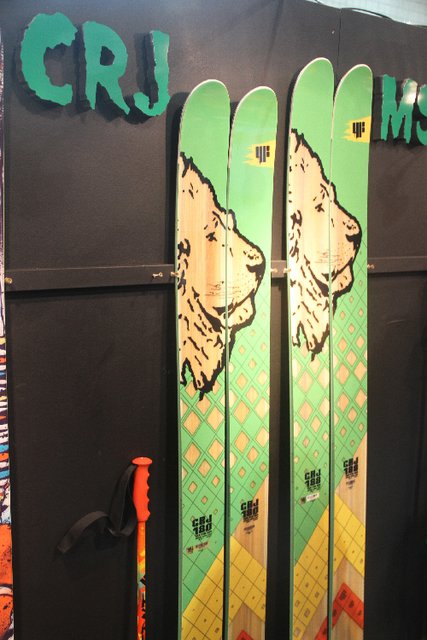 CRJ (above) & CR Johnson Memorial Ski (below)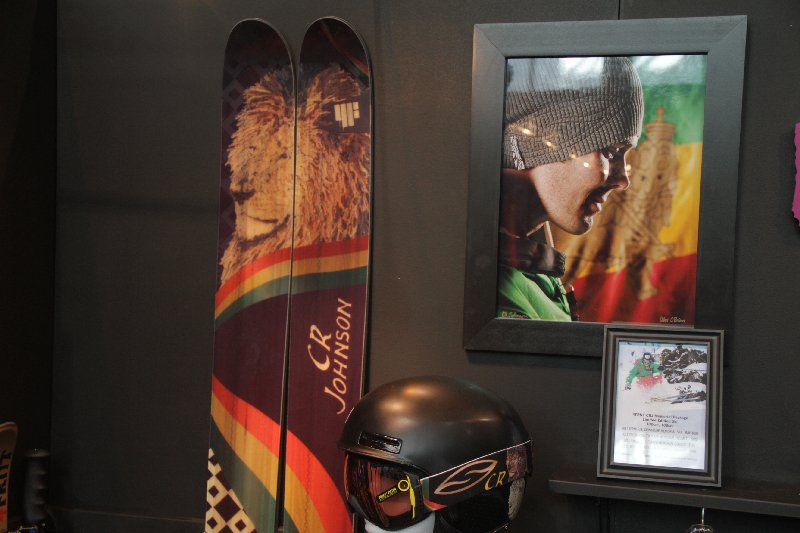 We miss you CR. Rest in peace.
 
4FRNT founder Matt Sterbenz takes us on a tour of the his solid line up for 2012.
Stay tuned for more from the SIA Trade Show in Denver, Colorado, because there's still lots more to come!