words by Jeff Schmuck
photos by Josh Anderson
After a rough start courtest of the Red Bull/Freeskier party at the Palms on Tuesday night, SIA continued yesterday with a wild and busy day. The antics were in full swing as Moment, one of the most exciting upstart ski companies on the market, held it down in their booth with copius amounts of booze and good times. The motorized scooters that you can rent at the front desk of the Mandalay Bay provided transportation throughout Day 2 of the show, and along the way we grabbed some more pics and engaged in some more trouble for you to feast your eyes on.
Line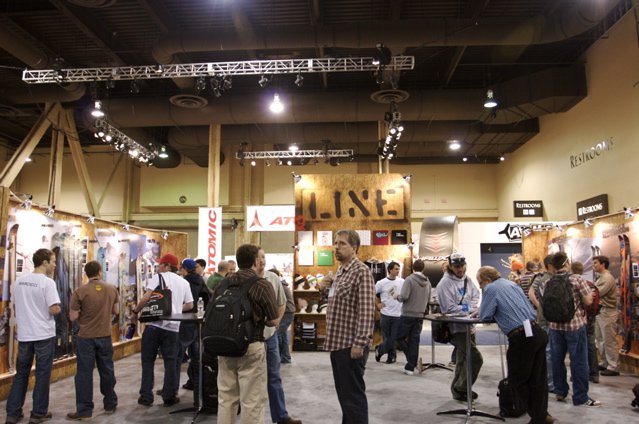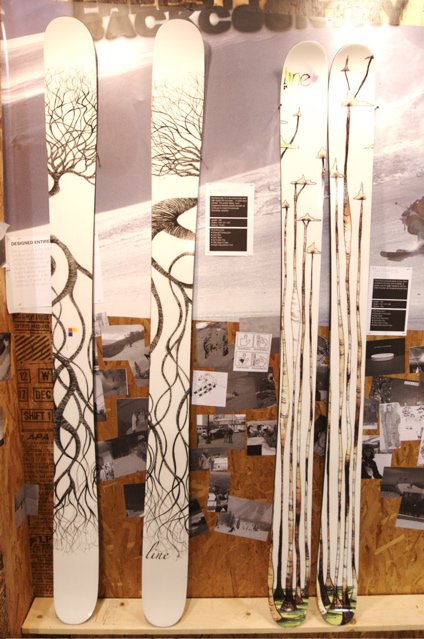 EP Pro (153-127-150) & Sir Francis Bacon (142-115-139)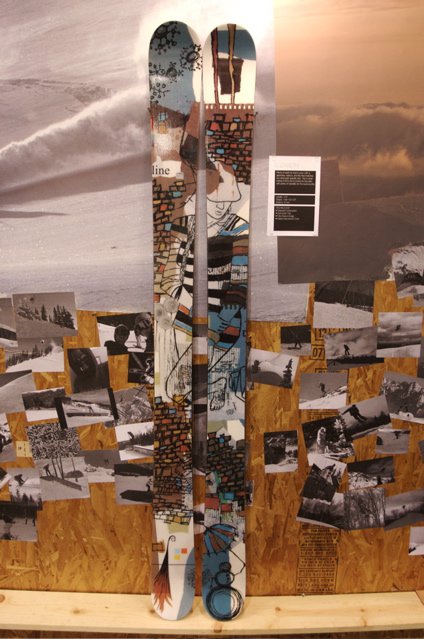 Elizabeth (139-110-137)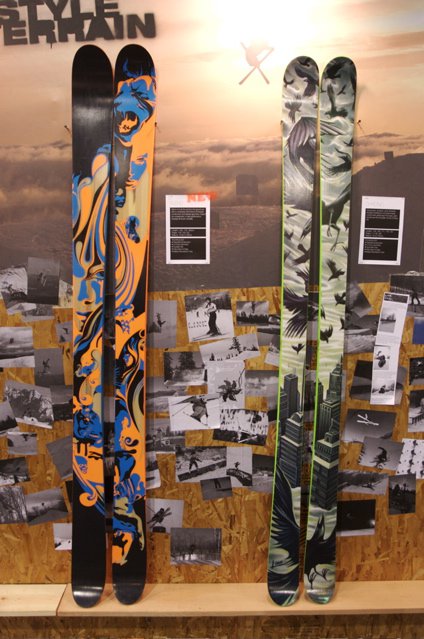 Blend (totally new design and construction complete with sidewalls. 132-100-122) & Chronic (111-85-108)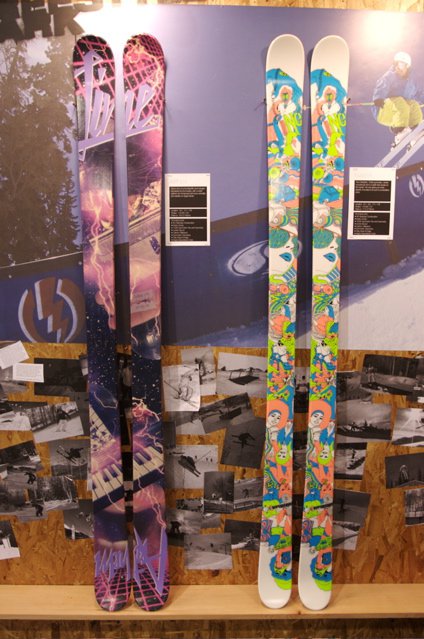 Anthem (119-93-119) & Invader (110-83-110)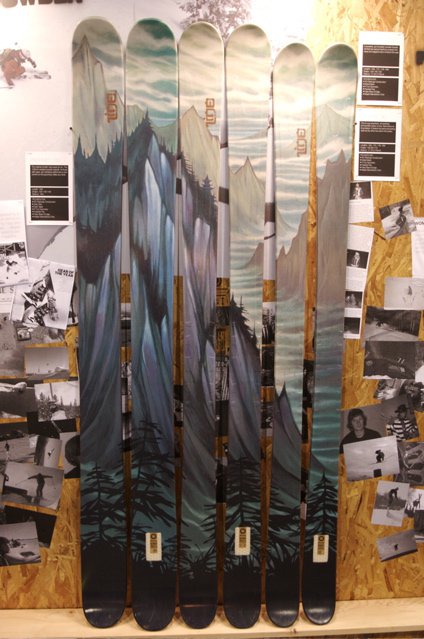 The Prophets. Prophet 130 (155-130-148), Prophet 100 (134-100-125), Prophet 90 (125-90-113)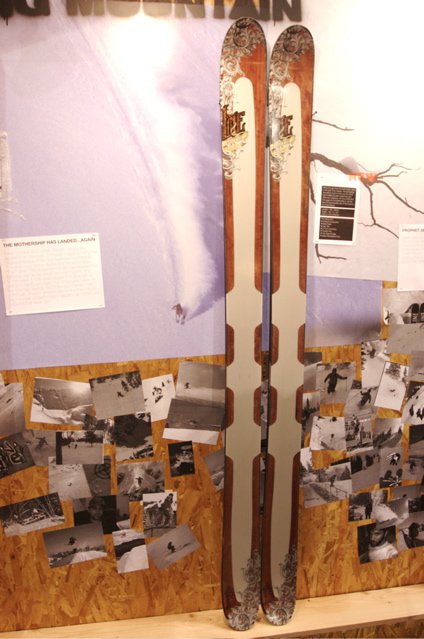 The Mothership...a ski for the gnarly big mountain shredders.142-111-131, stiff as a board and tough as nails.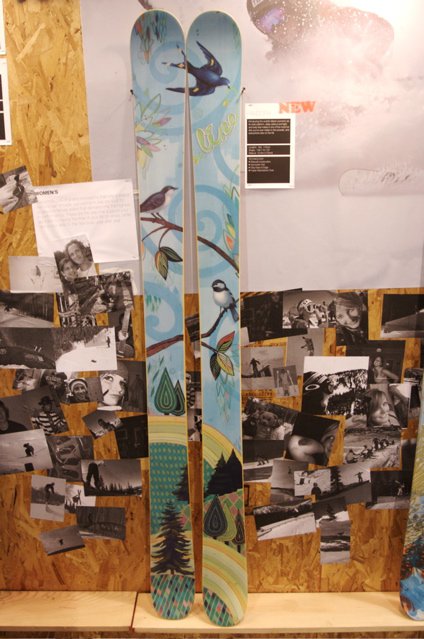 Pandora (The fattest women's pow ski on the market at 139-110-137. Same mold as the Elizabeth.)
Celebrity (125-90-113) & Shadow (brand new ski, women's version of the Invader. 110-83-110)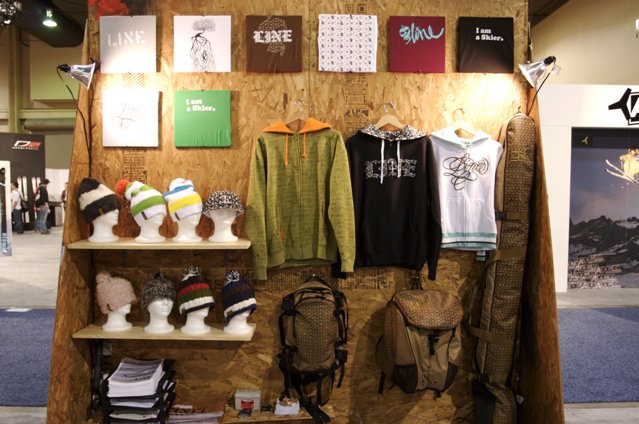 softgoodies
 
Electric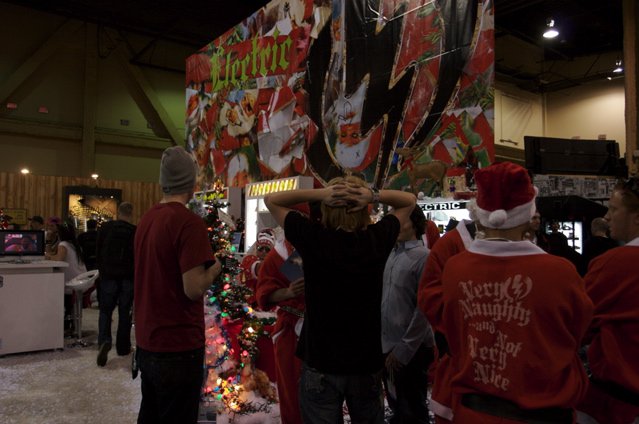 Electric always has the dopest booth.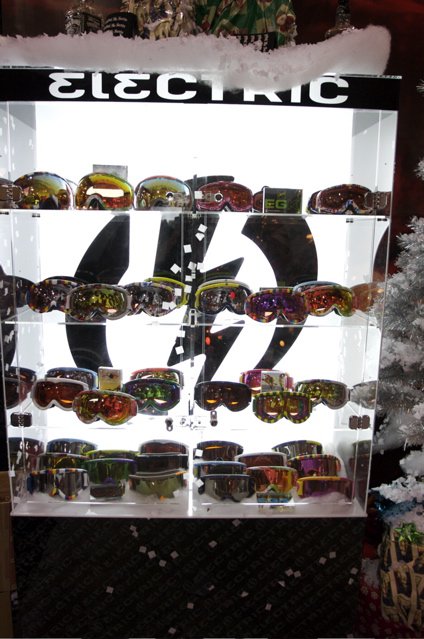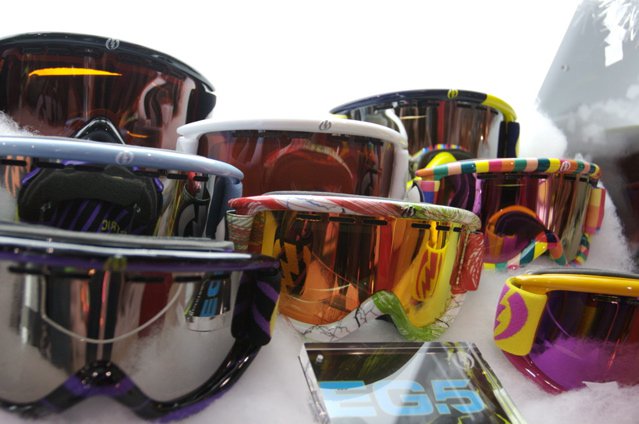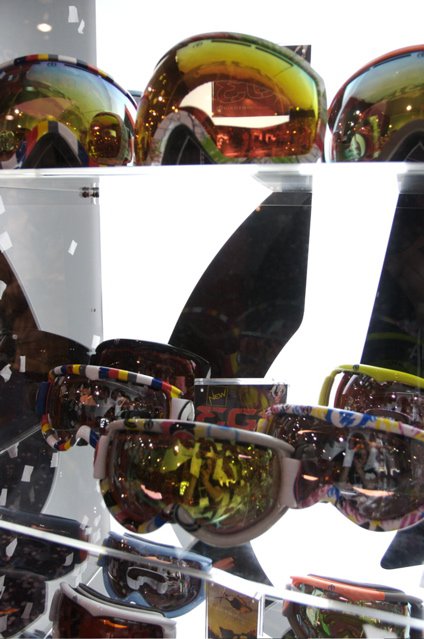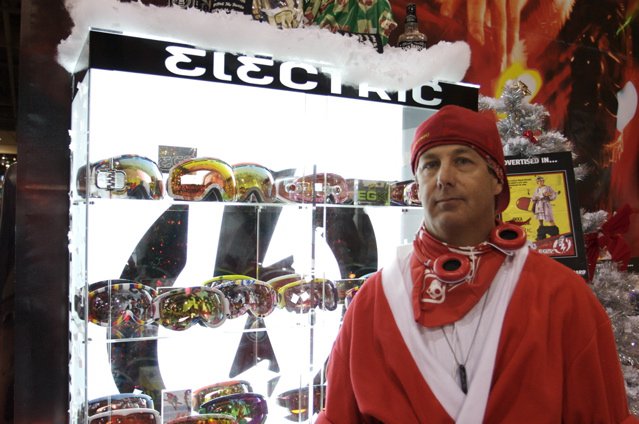 Electric and Skullcandy team manager Jimbo Morgan...the man, the myth, the legend.
 
Under Armour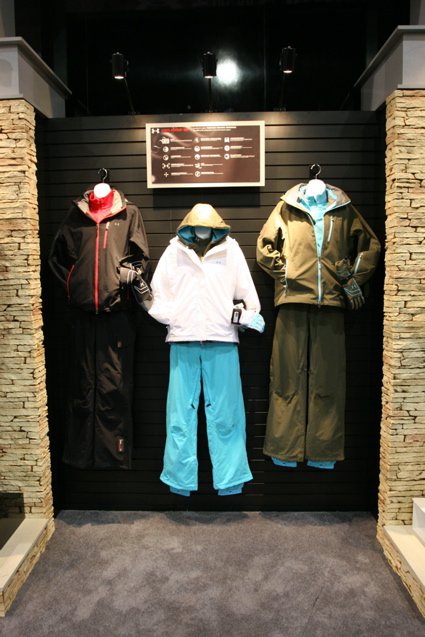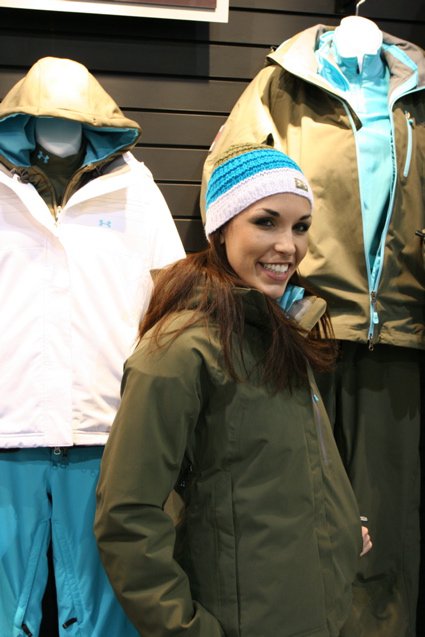 Bula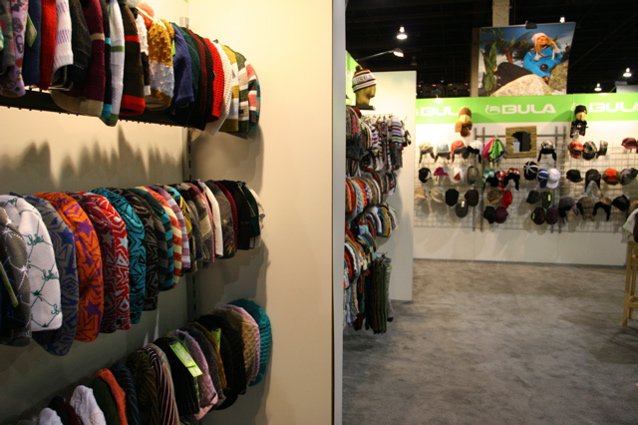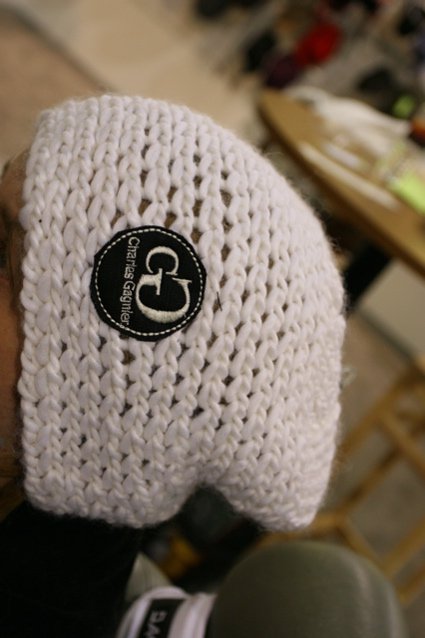 Charles Gagnier pro model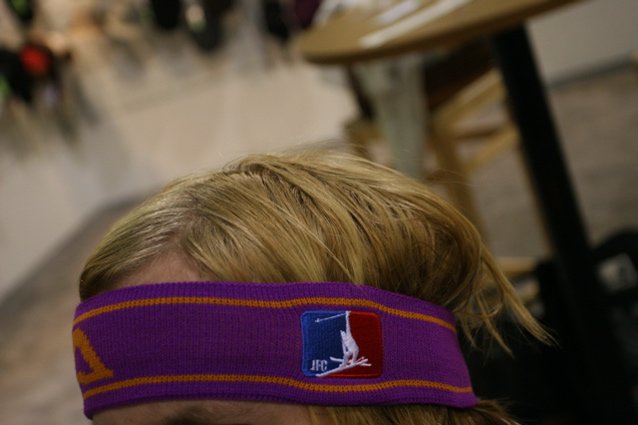 JF Cusson pro model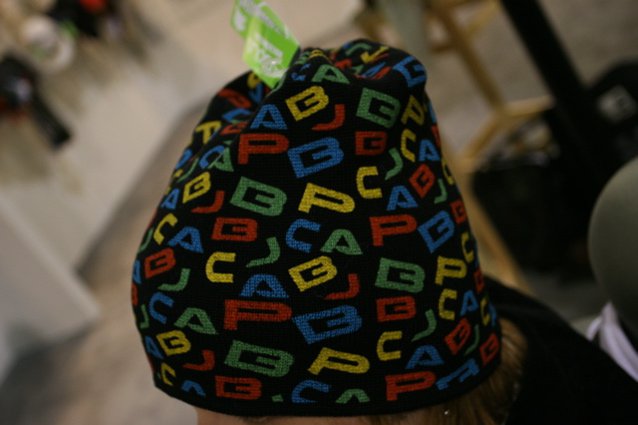 Phil Belanger pro model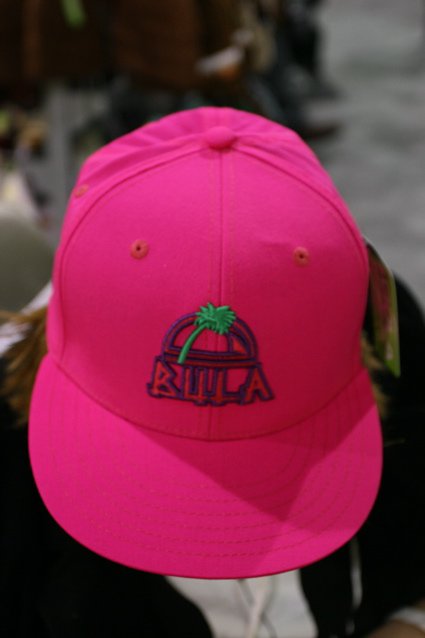 Nordica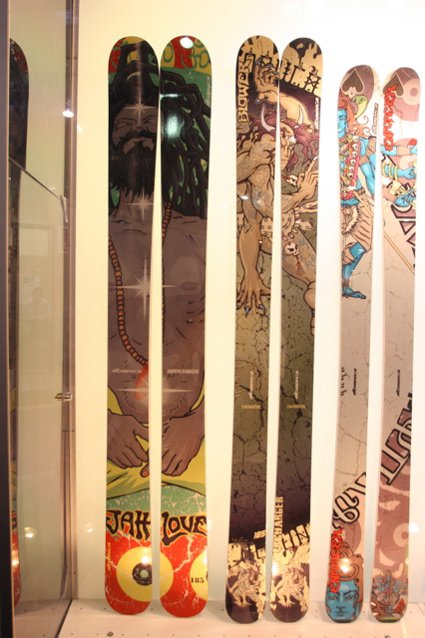 Jah Love (167-140-157), Blower (139-110-129) and Enforcer (135-98-125)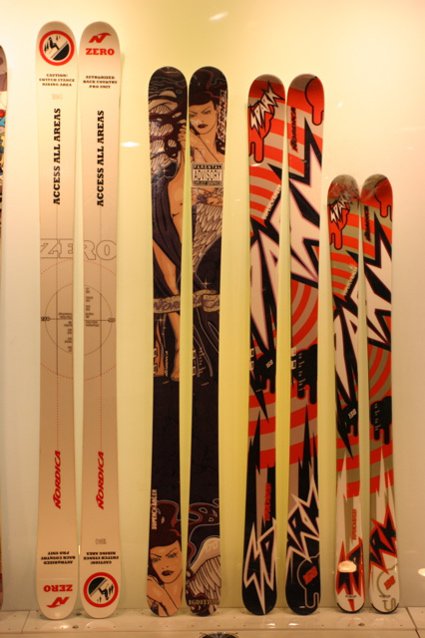 The Zero (122-84-112), Ignition (118-84), Spark (118-84-110) and Spark Junior (102-72-92)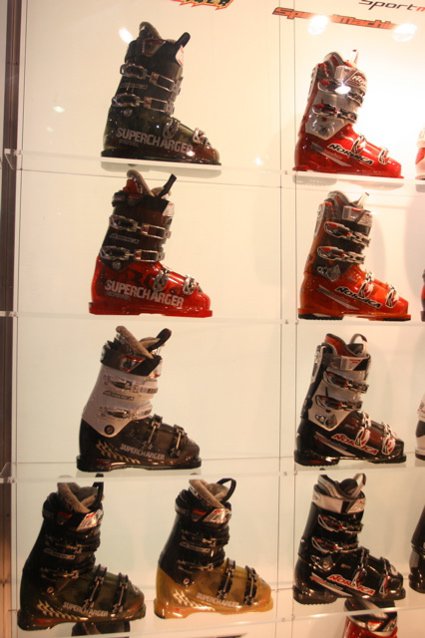 Scott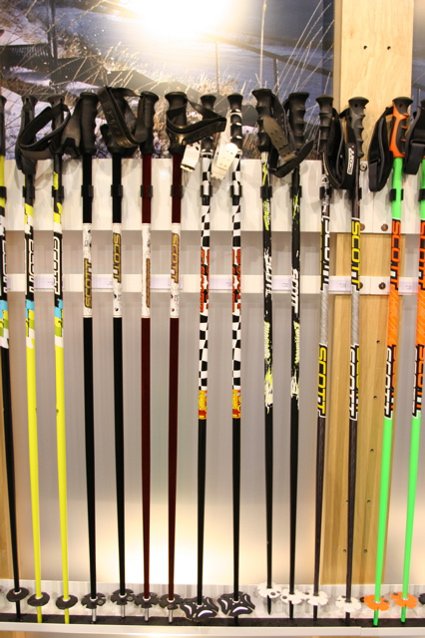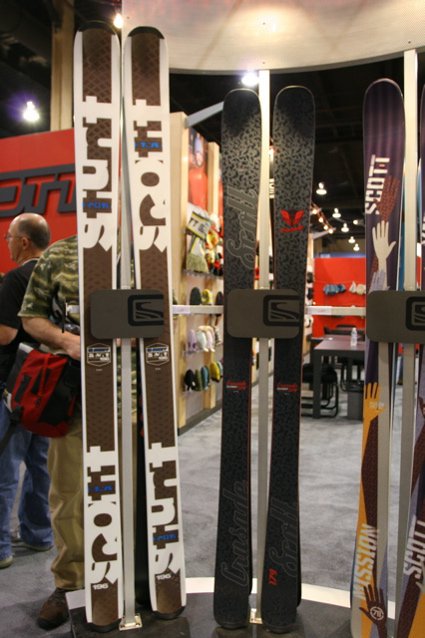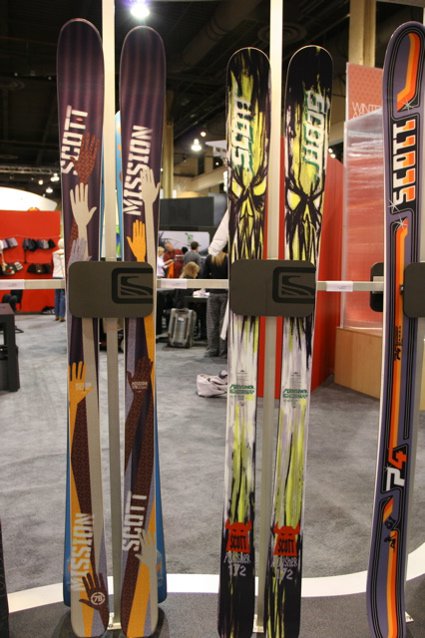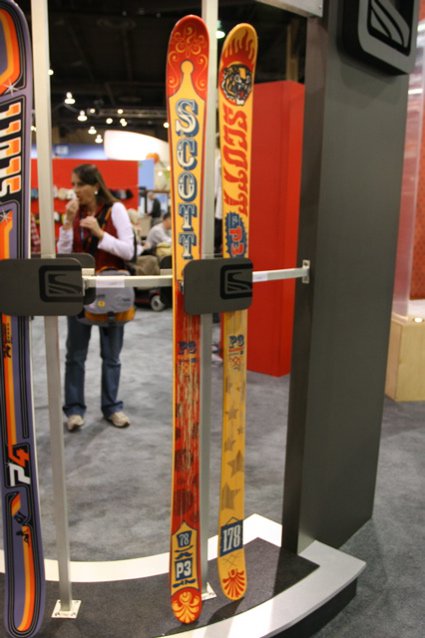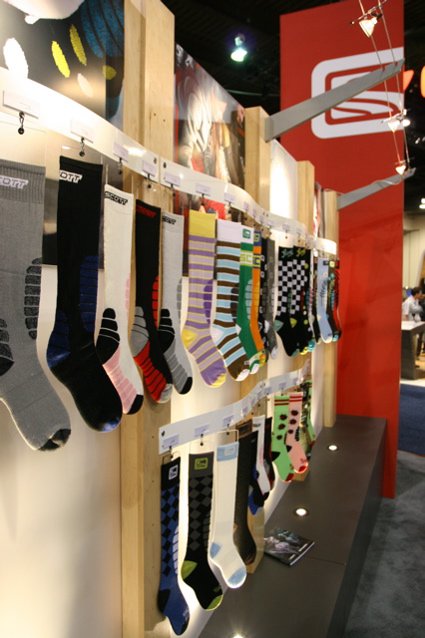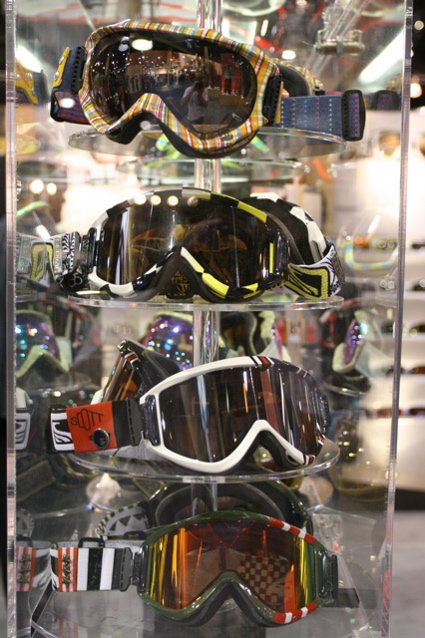 Sun Ice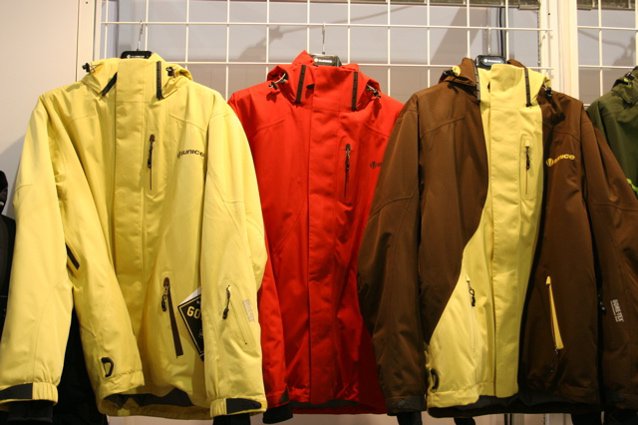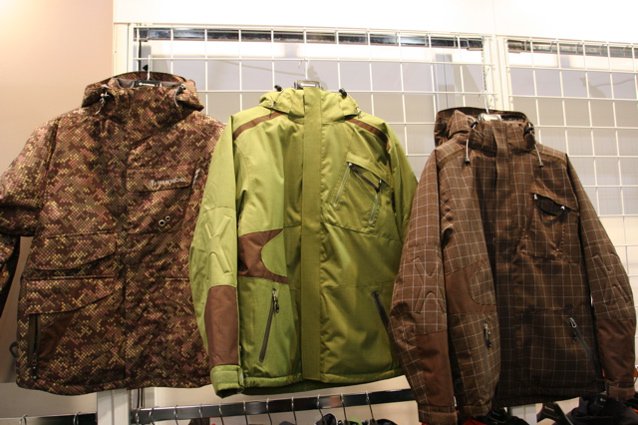 High Sierra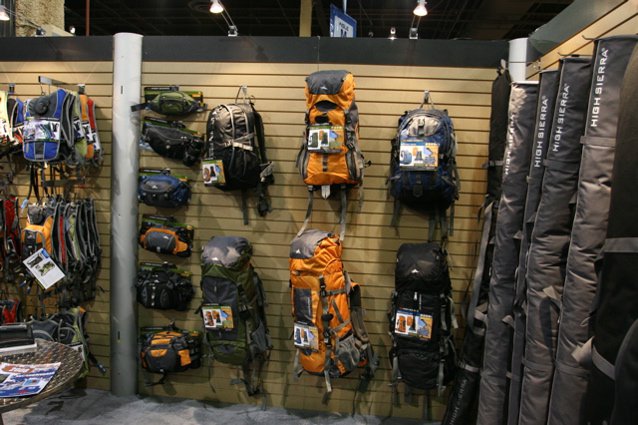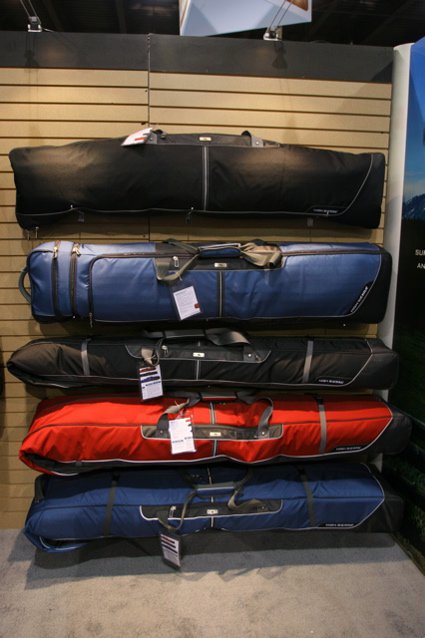 High Society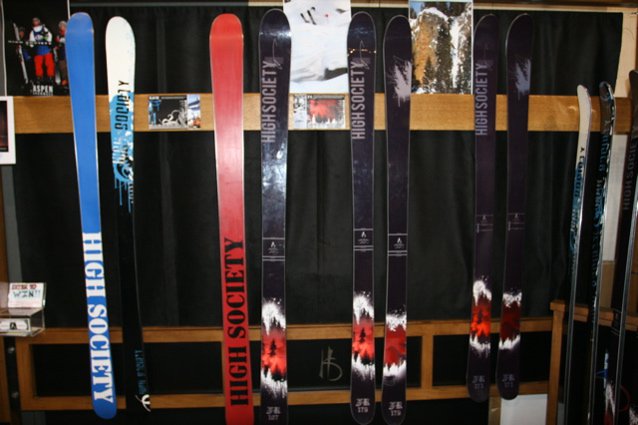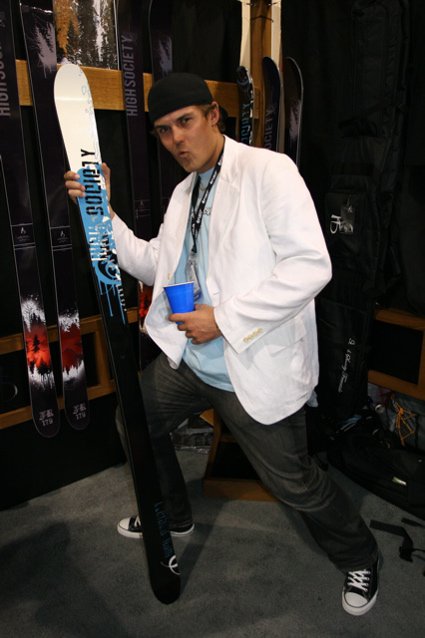 Liberty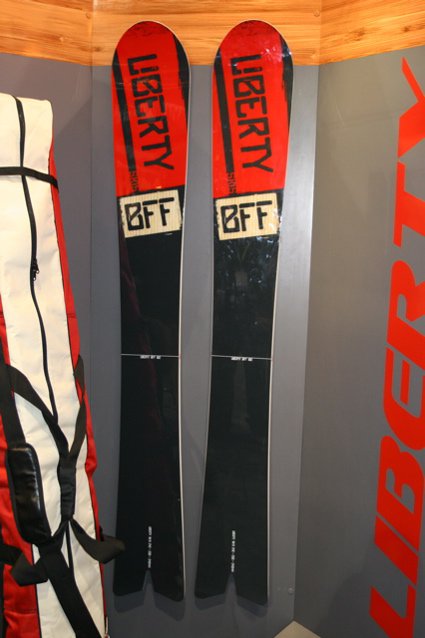 The BFF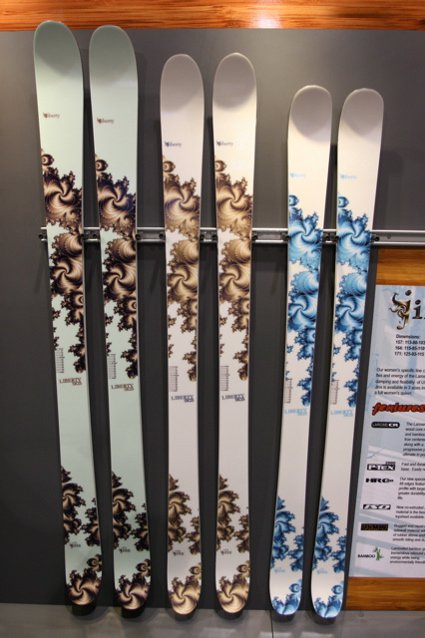 Jinx (Women's all-mountain freestyle ski. 115-85-110)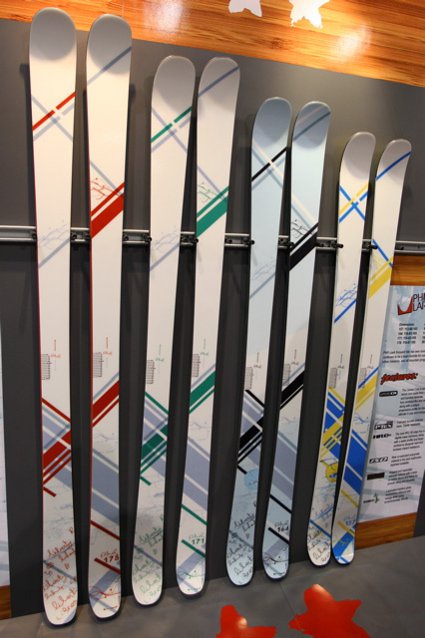 Phil Larose pro model (116-83-105)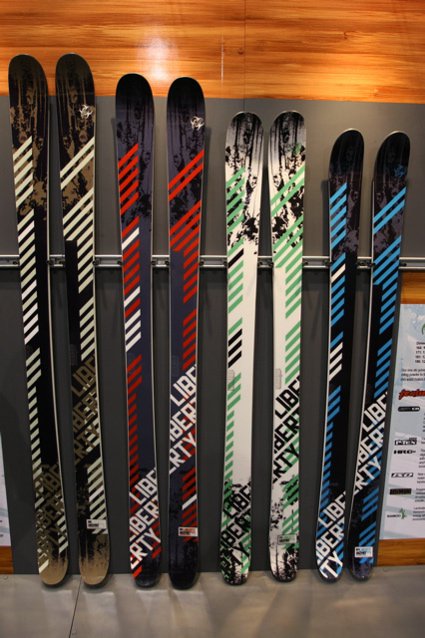 Hazmat (126-94-119)
 
Moment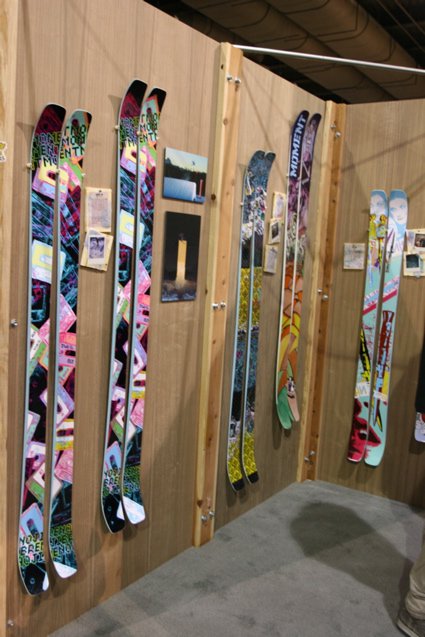 (left to right) The Reno Jib (symmetrical park ski), Reno Rocker, Josh Bibby Pro Model & Stiletto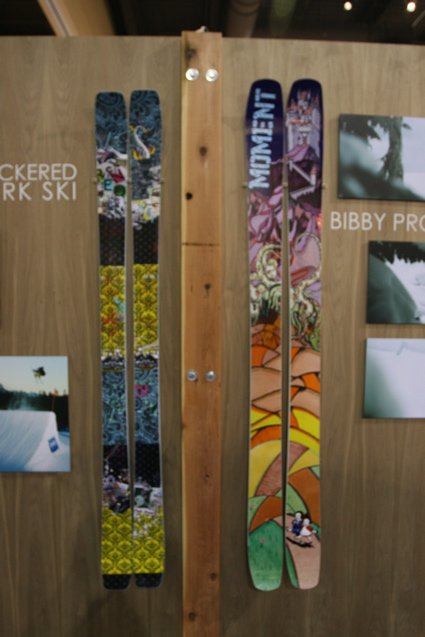 Reno Rocker (rockered park ski) & Josh Bibby Pro Model (rockered all-mountain and backcountry freestyle ski)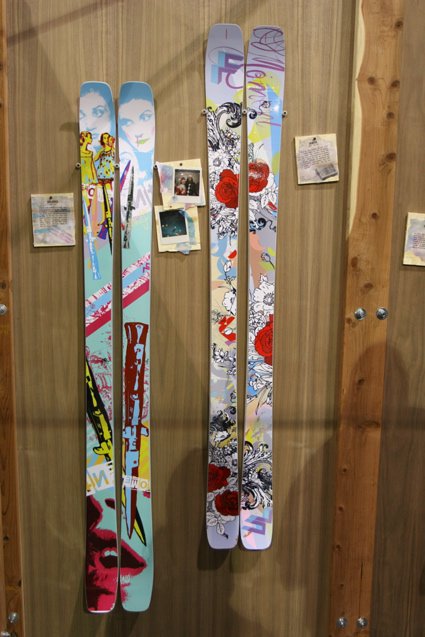 Stiletto (Women's park ski) & Spade (Women's all-mountain freestyle ski)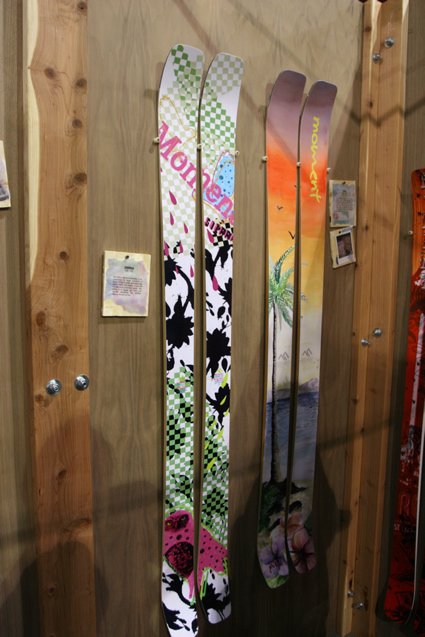 Sierra (Women's pow ski) & Pika (Their fattest women's ski)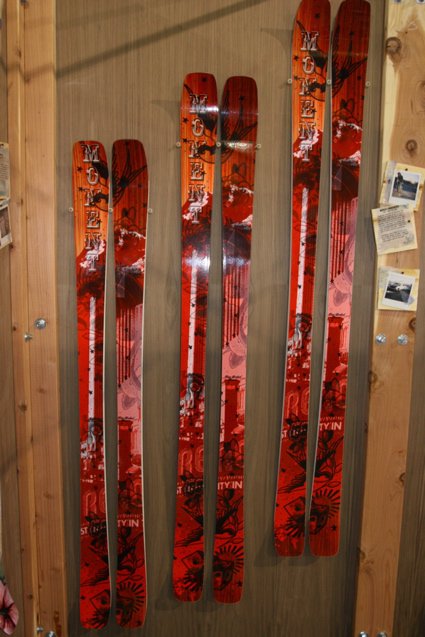 Reno Freebird (all-mountain freeride)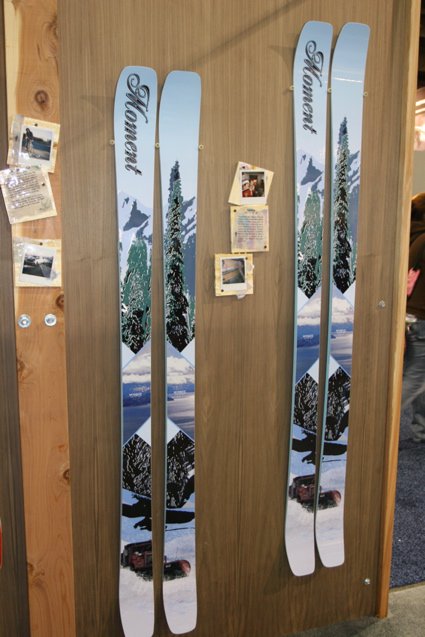 Tahoe (all-mountain freeride)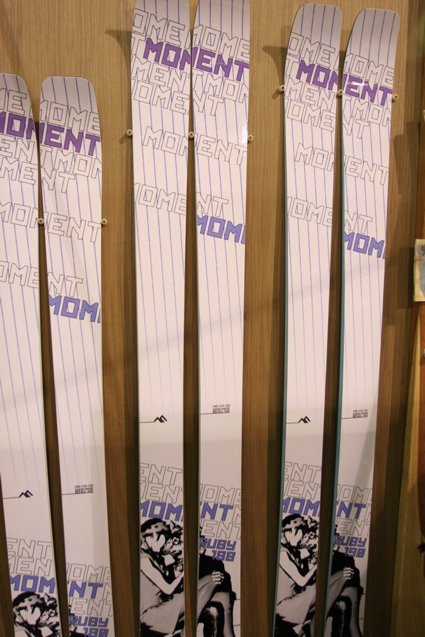 Ruby (fat all-mountain freeride)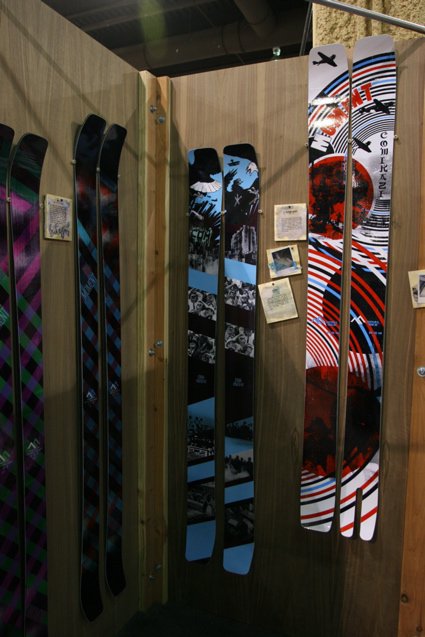 (left to right) M1 (extremely stiff freeride ski), Comi (for the big mountain shredder) & Comi-Kazi (wider version of the Comi, available with or without swallow tail)
��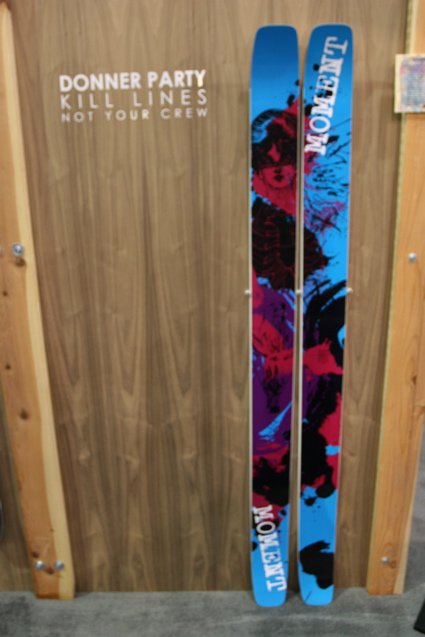 Donner Party