words by Jeff Schmuck
photos by Josh Anderson
Ahhh Vegas. Where you can gamble, drink, smoke and do pretty much anything you want wherever you damn well please. So what better place to hold the annual and ever-popular SIA ski and snowboard tradeshow? Each and every January the ski and snowboard industry descends on the City of Sin and proceeds to take the whole town over like a pack of Wild West outlaws. All down the strip as far as the eye can see is a seemingly endless stream of condom toques, bandanas, tight jeans, all-over print hoodies and New Era hats, complemented by VIP parties where one can rub shoulders with professional athletes, rockstars and the finest strippers and hookers in the world.
Despite the debachaury that never seems to stop over the course of the next four days, a hell of a lot of business actually does get done as SIA is the ultimate meet and greet for reps, shop owners, buyers, sales and marketing managers, athletes and media scumbags like ourselves. The show is the biggest and best opportunity for every company in the industry to show off their new product and in turn receive questions, comments, feedback, and eventually...sales.
During the next three days, we'll be front and center at the show shaking hands, kissing babies and taking pictures of all the new goodies for your personal enjoyment, discussion and decision-making process when it comes time for you to score yourself some new gear next fall. Enjoy!
Atomic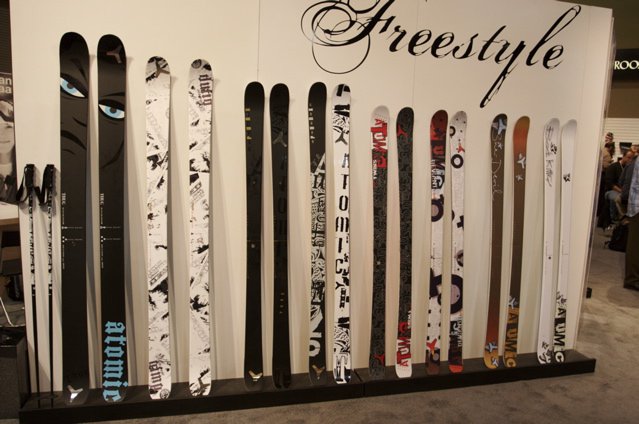 (left to right) Thug, Pimp, Punx, Urban Punx, Twins, Deviant, She Devil, Bad Kitty.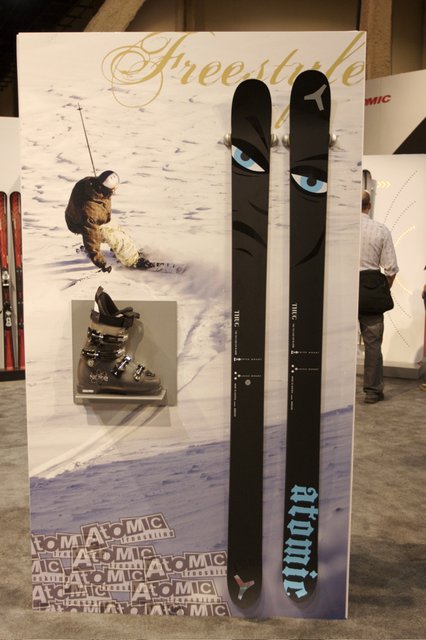 Thug (140-120-134)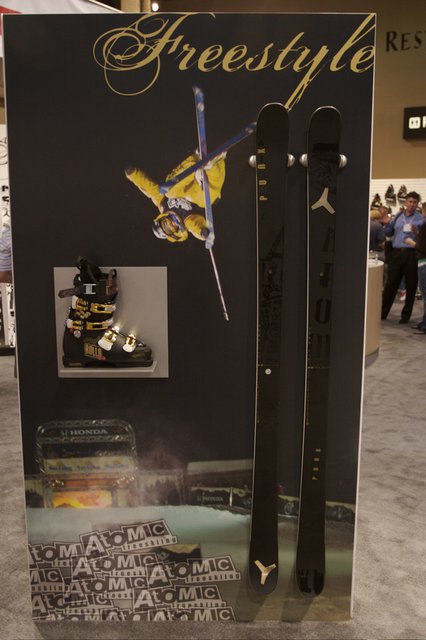 Punx (Symmetrical park ski. 111-82-111)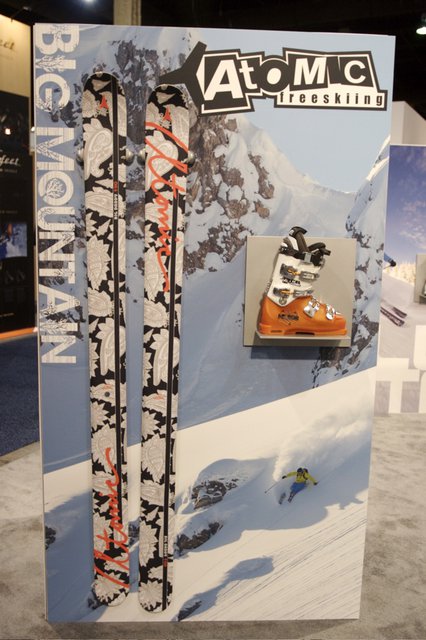 Big Daddy (145-125-129)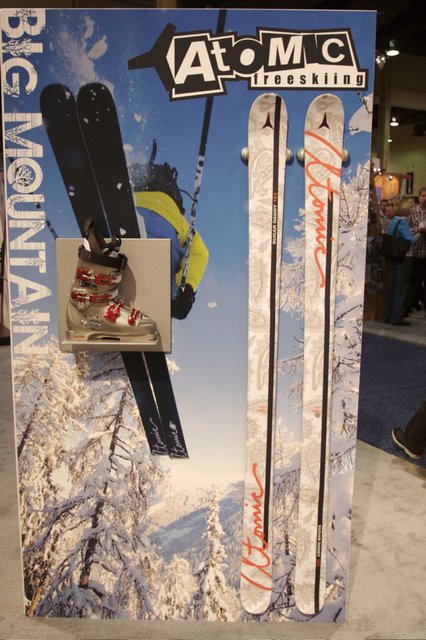 Snoop Daddy (126-99-117)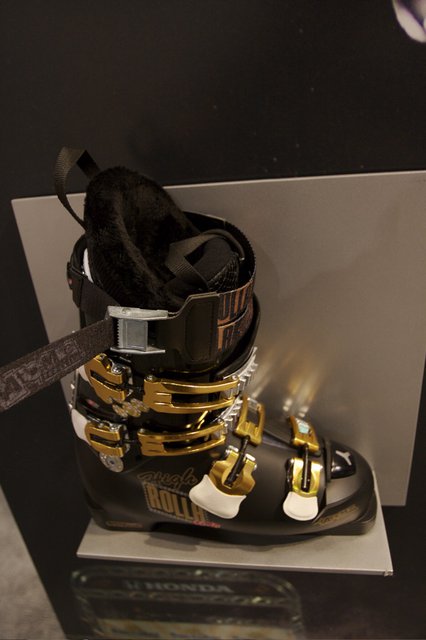 High Rolla. Their new freestyle-specific boot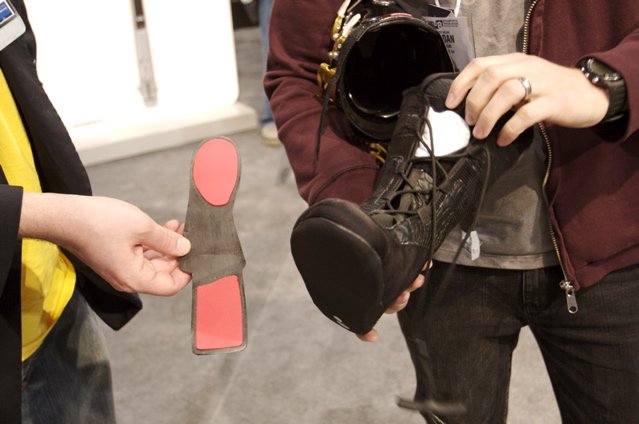 Dual shock absorption. Lace-up liner. Double power strap. Very nice!
 
Fischer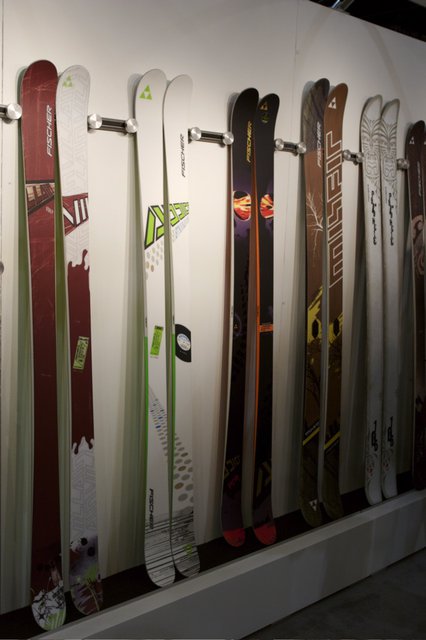 (left to right) Villain Pro (112-82-112), Addict (114-84-114), Addict Pro (Stiffer version of the Addict. 114-84-114), Misfit (129-96-119), (Porohete 135-106-123).
 
Full Tilt Boots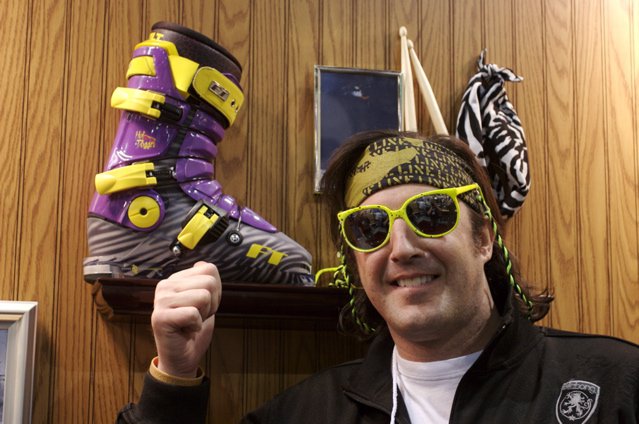 The legendary Rob 'Boots' Ludwig with the Hot Dogger.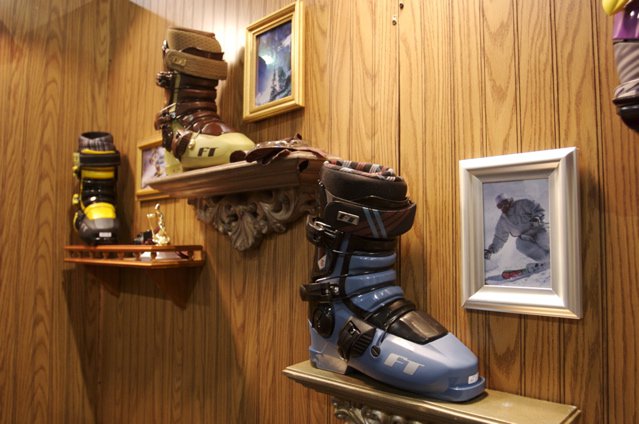 Bumble Bee Pro, Konflict & High Five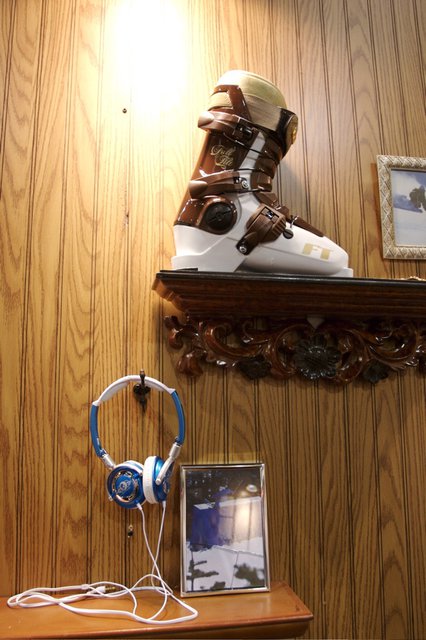 Sally
Skullcandy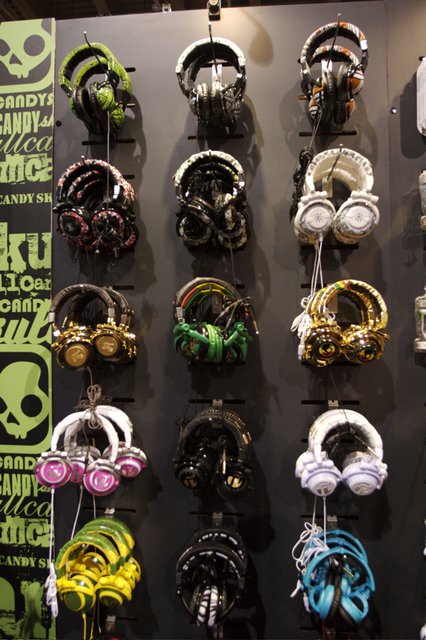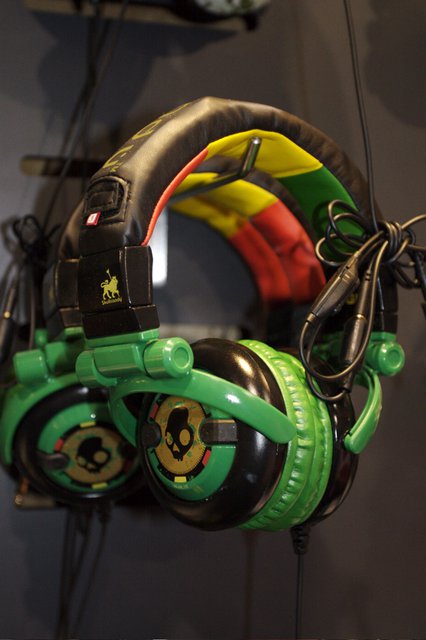 G.I.'s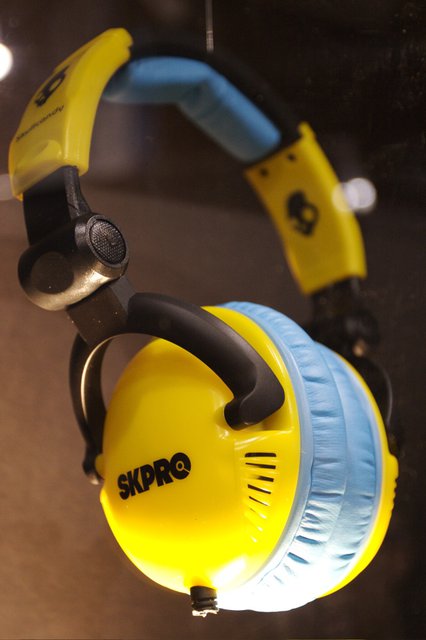 The SKPRO, their new DJ'ing headphone.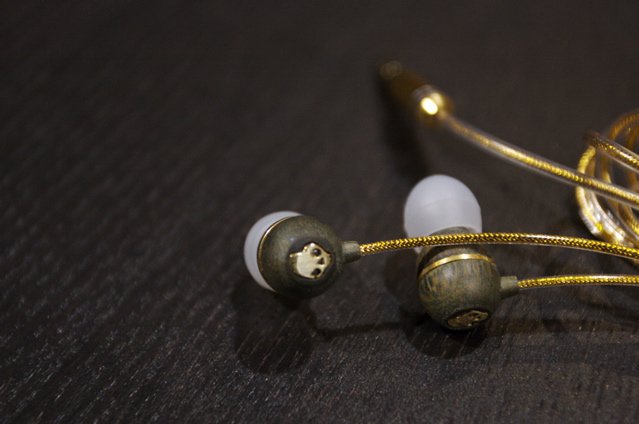 Check out the wooden earphones.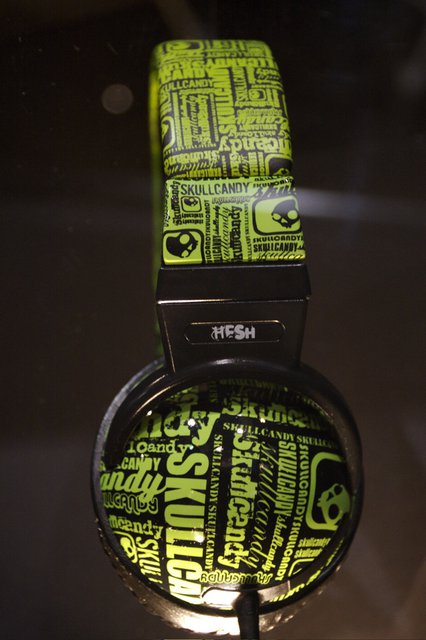 The Hesh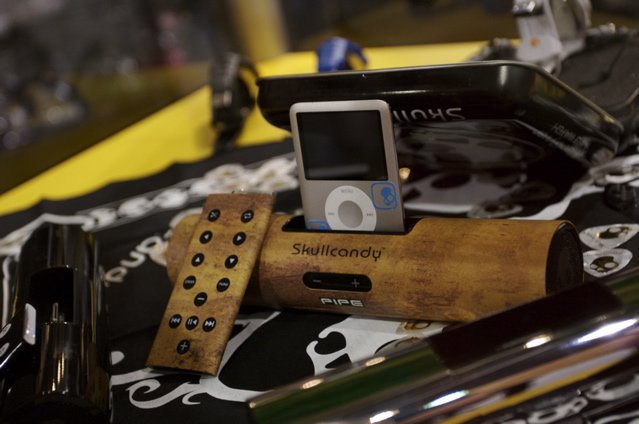 The Log, their bumping ipod docking station.
 
Movement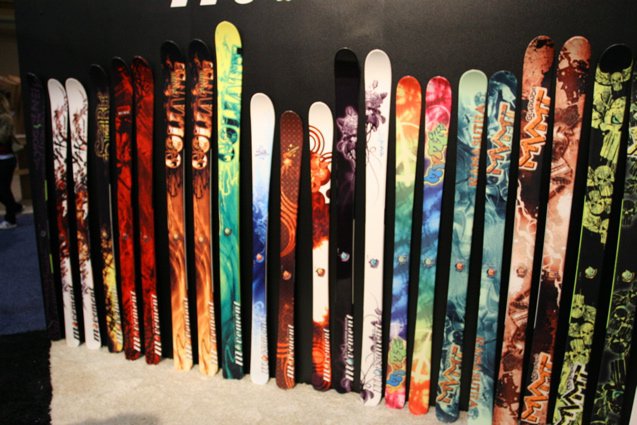 (left to right) Yaka, Spark, Thunder, Goliath, Goliath Sluff, Silk, Chicka, Spicy, Black Rose, Joystick, Kamasutra, Gladiator, Baggy.
 
Adidas Eyewear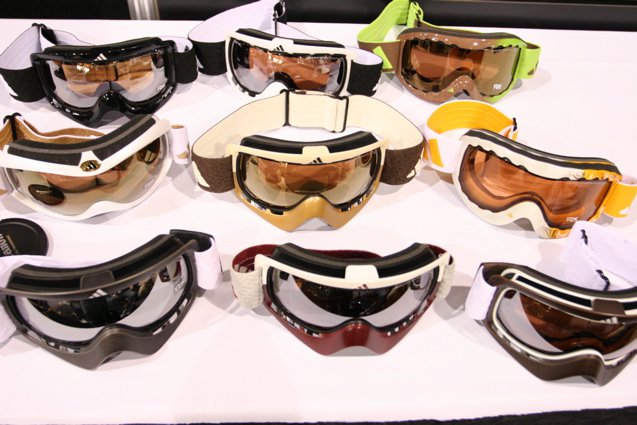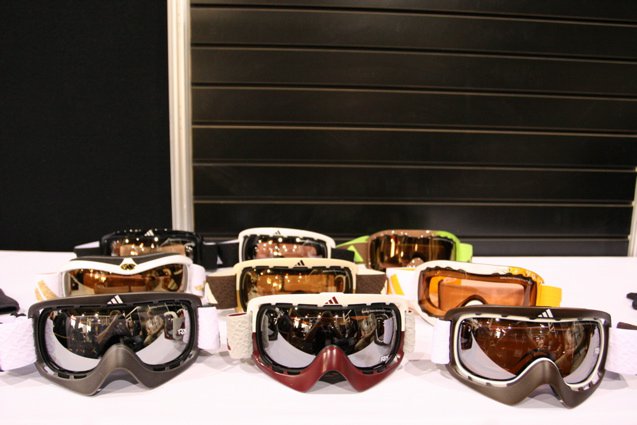 Da Kine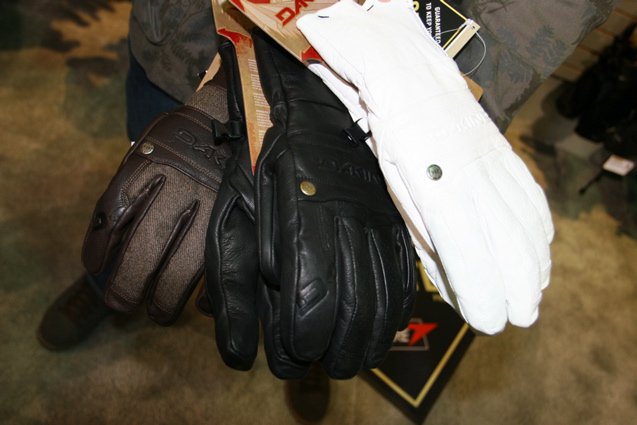 Vectra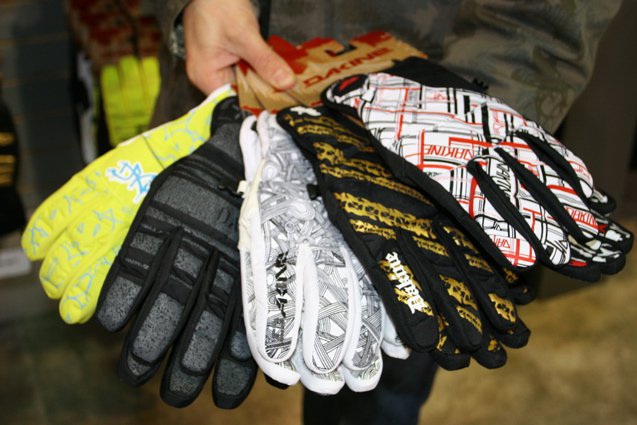 Crossfire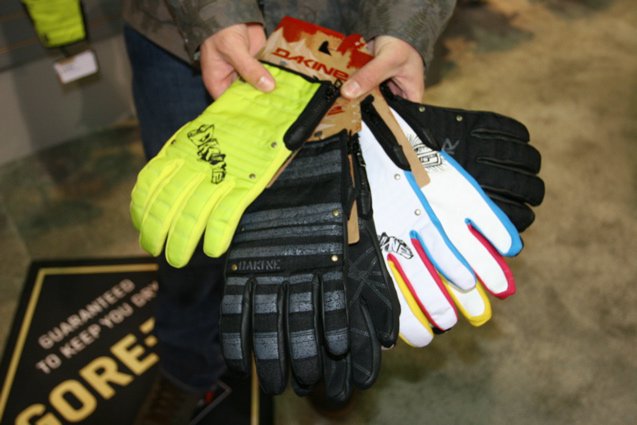 Raven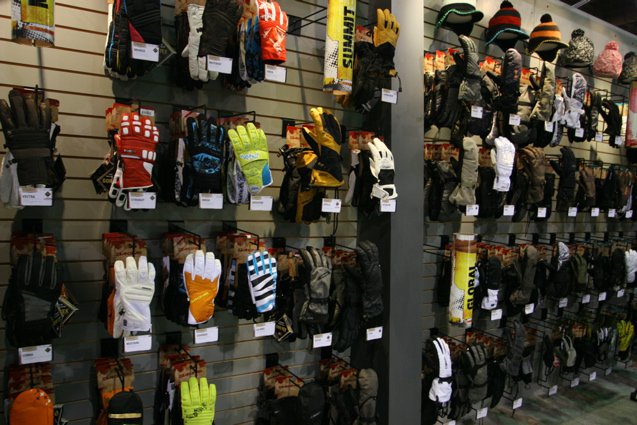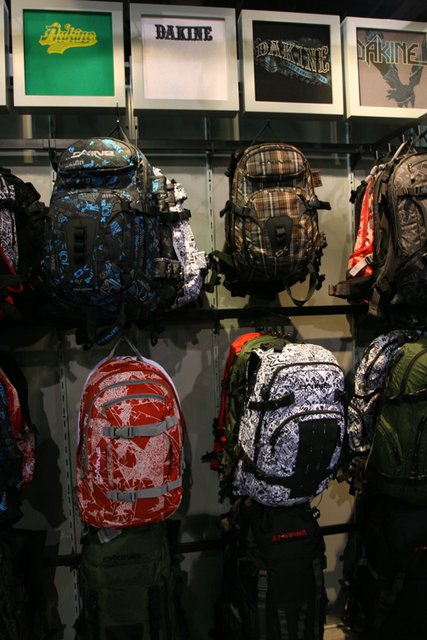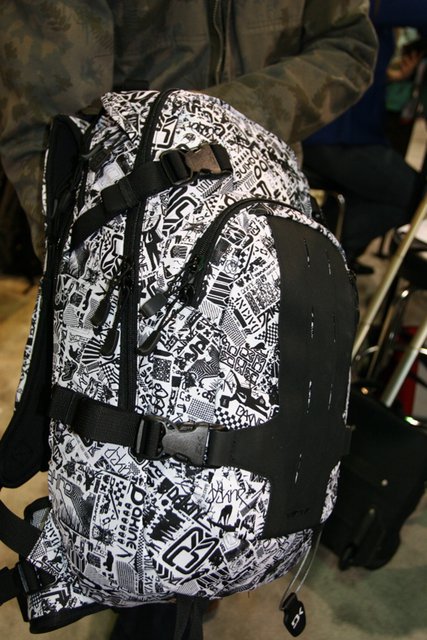 The Chute, their new ski-specific pack.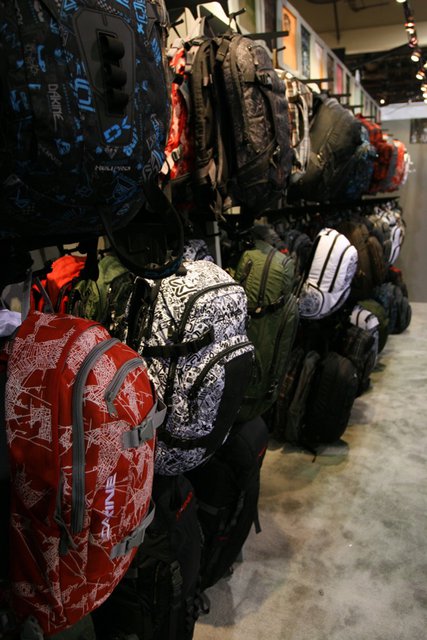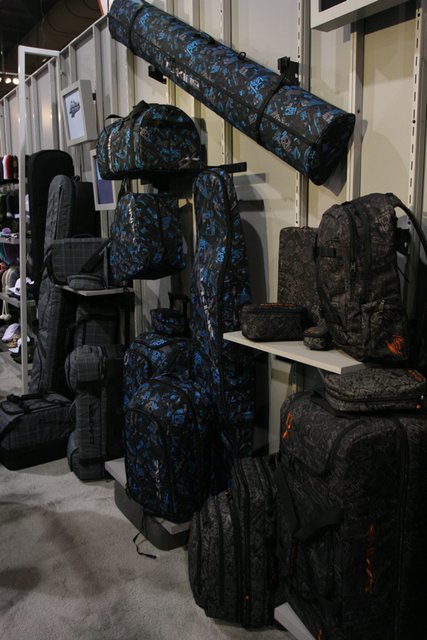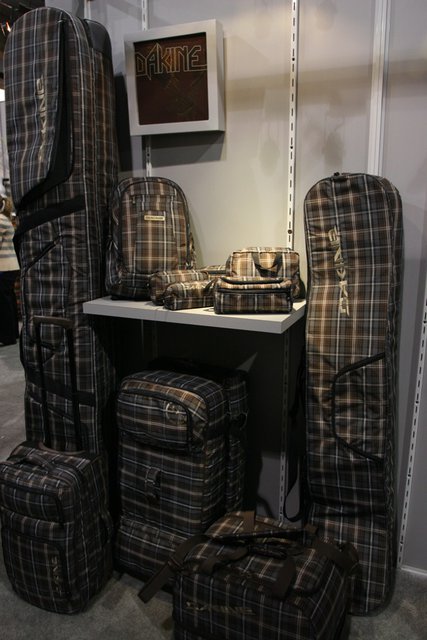 4FRNT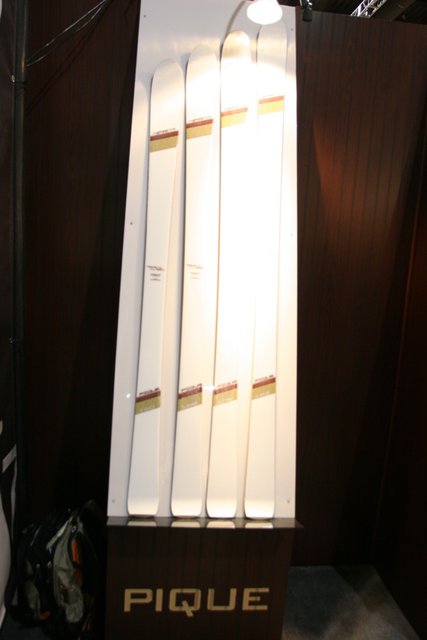 Pique. New all-mountain ski. 78 under foot.
Grom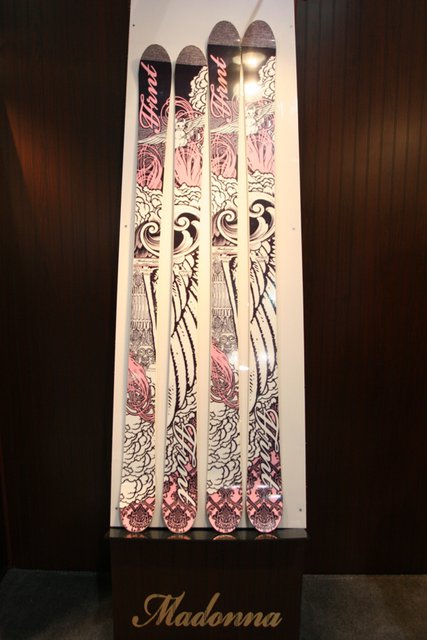 Madonna. Women's freeride ski. 90 under foot.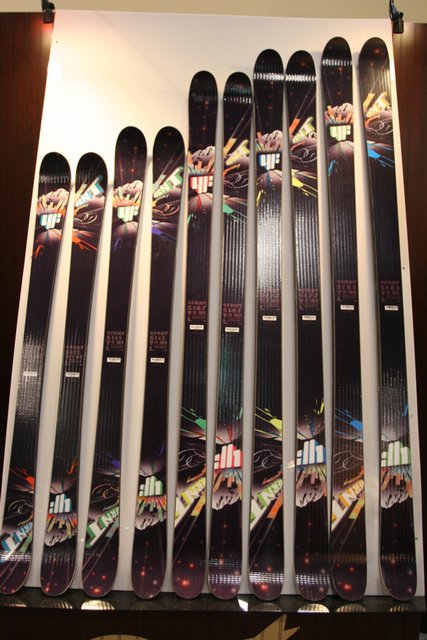 STL. Stiffer this year plus a new topsheet material to reduce chipping.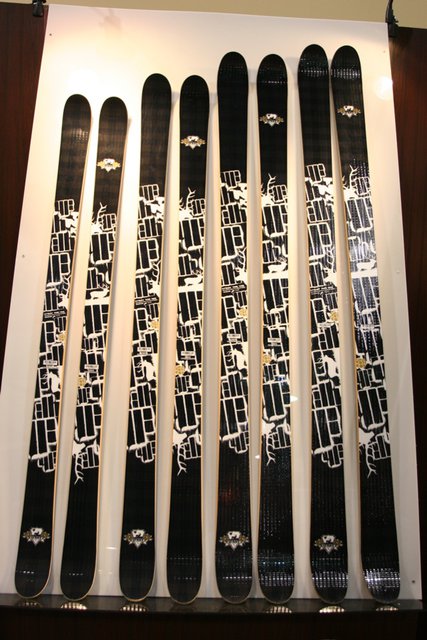 TNK. Stiffer this year plus a new topsheet material to reduce chipping.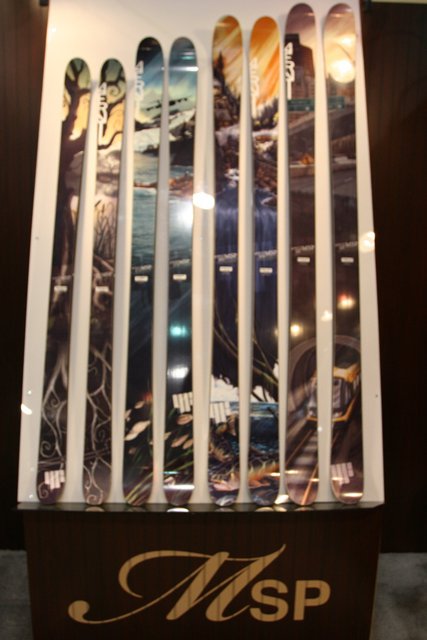 MSP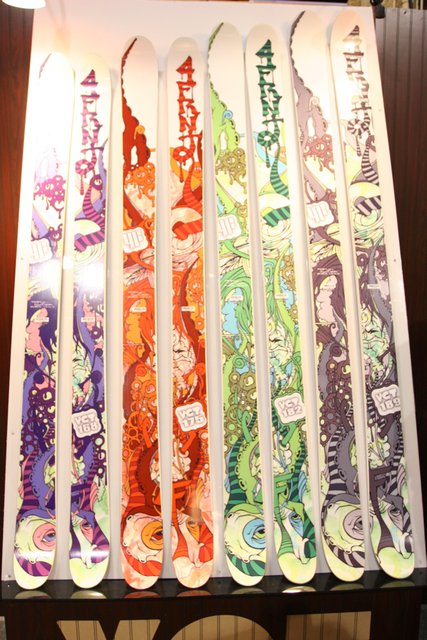 VCT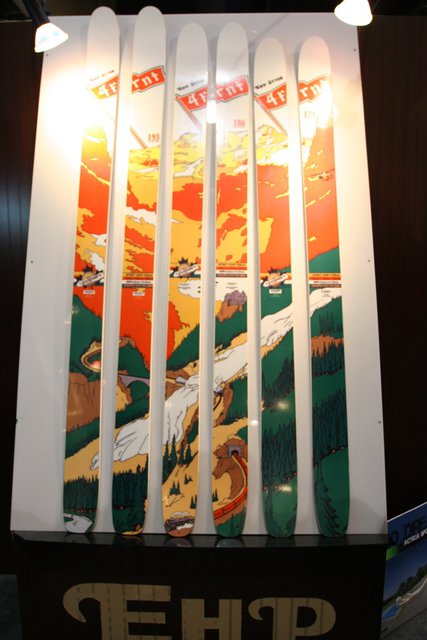 EHP. Ski has completly changed. Now comes in a 179, 186, 193. All sizes have rockered tip and tail.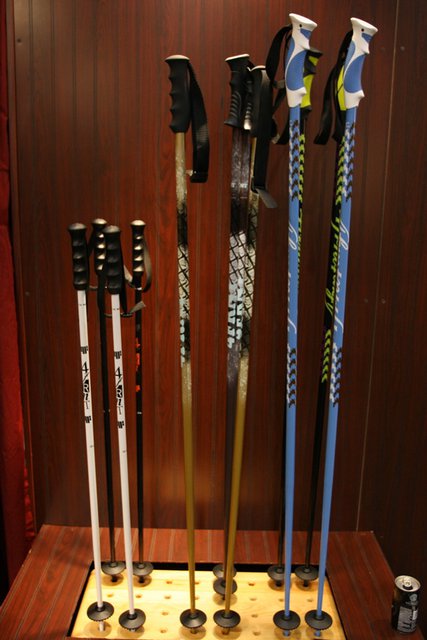 Poles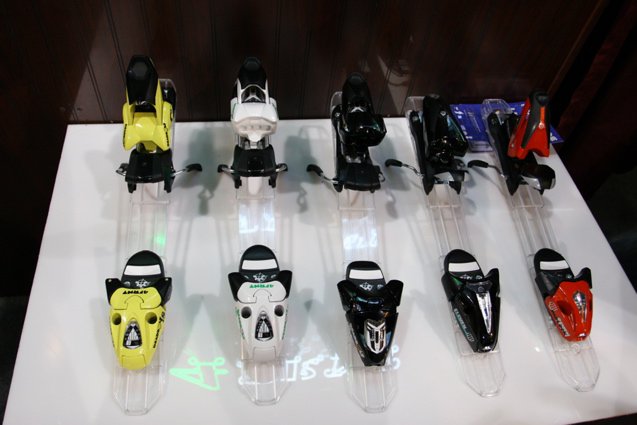 The new Deadbolt, now produced by Tyrolia. Salomon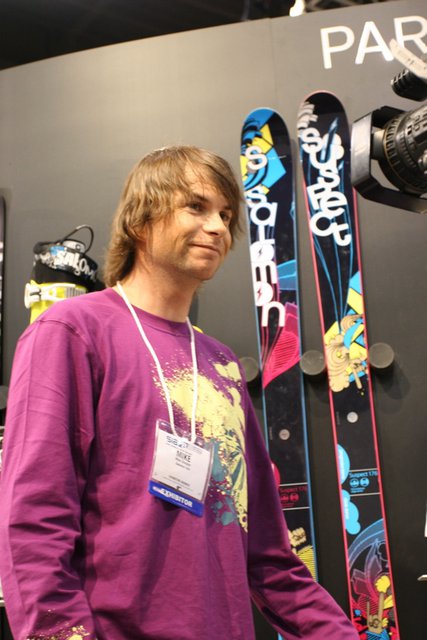 Mike Douglas with the Suspect. Stay tuned for a video of Mike explaining all of the new Salomon product.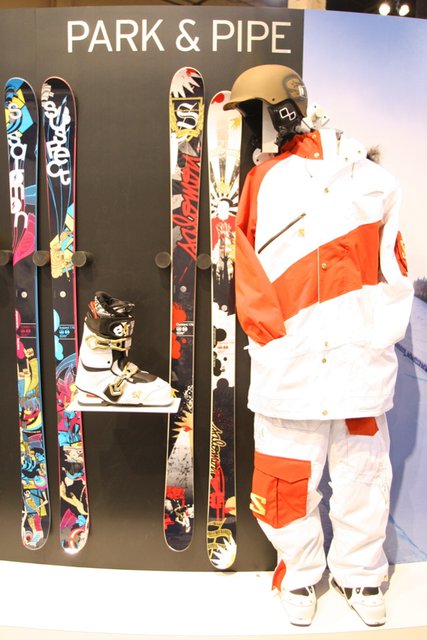 The SPK with the Suspect (122-86-115) and the Dumont (122-86-115). Full wood cores, sidewall construction with a new and unique re-enforced edge technology. Be sure to check the video to hear about it. It's sick!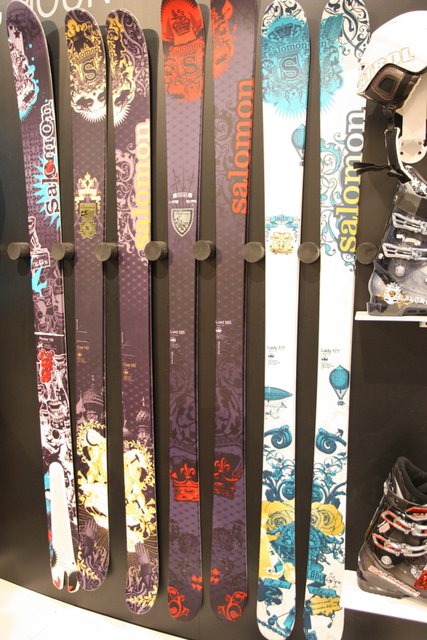 The Rocker (147-127-137), the Czar (their new rockered freeride ski. 128-108-118), the Lord (skinnier and slightly less rockered. 128-87-115) and the Lady (128-86-114).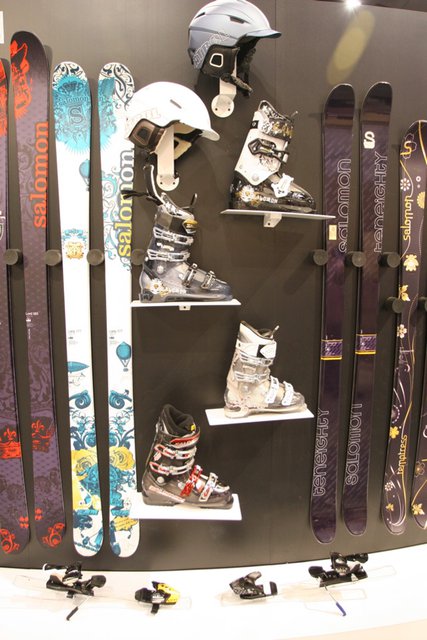 The Ghost boot with the 10th anniversary edition of the Teneighty (woodcore, cap construction. 117-83-110). Stay tuned for later today when we'll be showing you a chunk of the other brands including Line, Moment and K2.