The original shower test. I took the suits to the local spa, the idea to get water into the suit somehow. Obviously the suits claim to be water proof, but is it true? The suits were all less than 3 days skied in at this point, aside from the saga which was about 2 weeks old.
THE TEST
I showered under cold water for 1 minute. 30 seconds of the minute i spend sitting on the bottom of the shower, i changed my under layers after each go. I made little pieces of paper with various inks on them hoping that when and if they got wet it would be easy to see. I attached the paper to places i thought were most likely to get abused by elements SHOULDERS, HOOD, BUTT, THIGHS. I started with one minute test, but in the future plan to do this again and do it longer.
The first suit i tested was the TREW, it let in no water and repelled every ounce off of the fabric. The butt did not even saturate.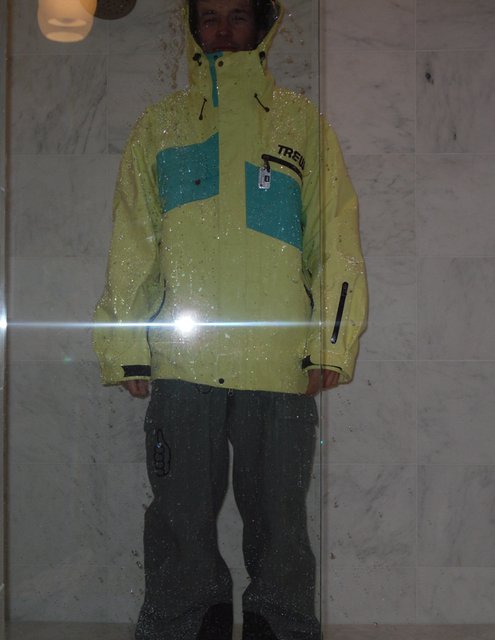 Second suit was the SAGA anomie, i noticed after about 30 seconds, water saturated the fabric on the shoulders of the jacket, then by the end most of the jacket was saturated, water did not seep through the fabric after one minute. The pants repelled all water off of them aside from the butt which saturated from the 30 seconds sitting in water. My butt did feel damp afterwords, but no leaking of any ink.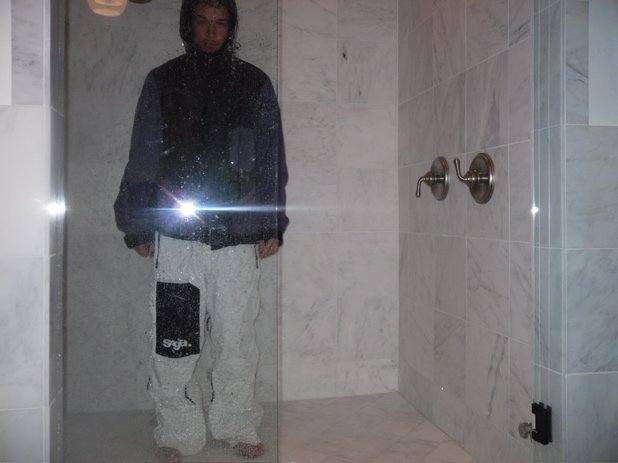 Third LDC, the suit was brand new, LDC repelled most water off of it. butt got saturated and just a few spots of the jacket were saturated fabric. The factory DWR coating did its job. My butt also felt damp after this.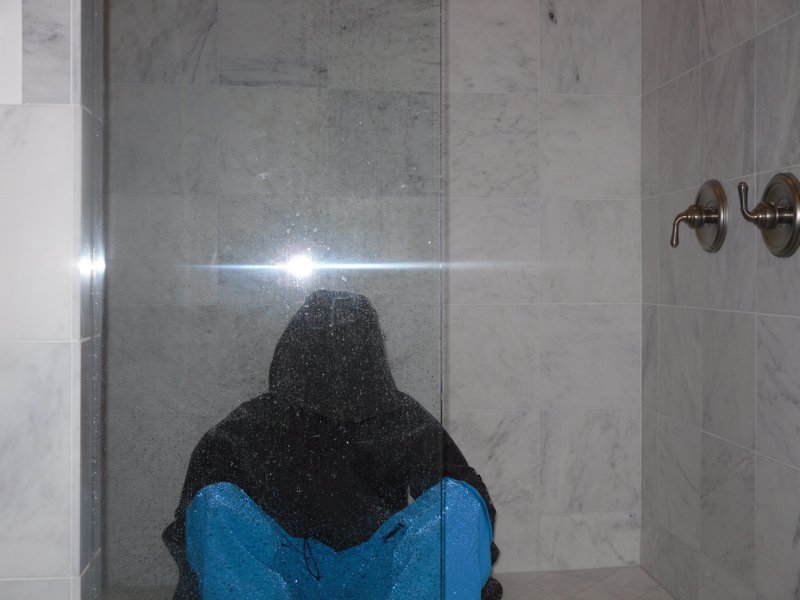 The fourth suit is my previous personal favorite set up. Its a burton idiom jacket 2.5L (20k/20k) and eider goretex proshell mountaineering pants. The fabrics completely soaked through, (the jacket is 3 years old and the pants about 50 days) both untreated. The jacket though soaked, water did not penetrate. The goretex proshell pants were soaked, but nothing felt wet.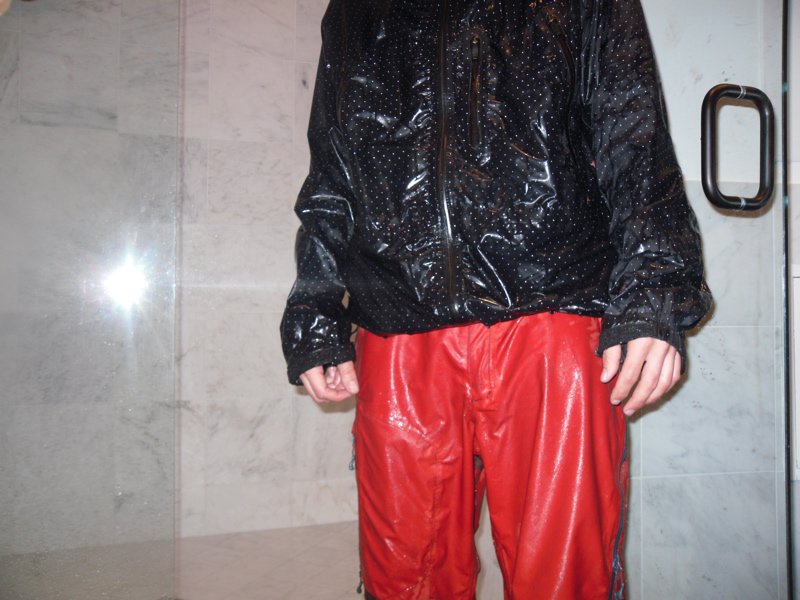 THE CONCLUSION:
TREW owned the shower test, i literally shook off the coat and pants and they were dry again. LDC #2 though these set ups were new.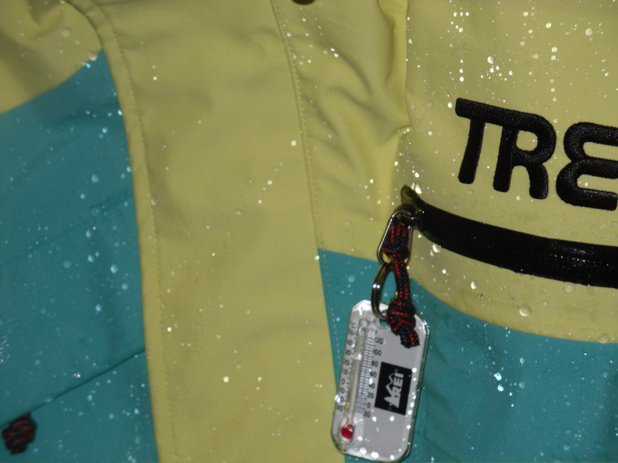 your DWR coating is a large factor of staying dry. unfortunately how long it lasts is a big deal, i think once the fabric is saturated it has a much better chance of getting through.
THINGS I AM GOING TO DO DIFFERENTLY NEXT TIME:
Film to make it more appealing. LONGER shower time. Test when dwr's have completely worn off at the end of the season.
Jon F.