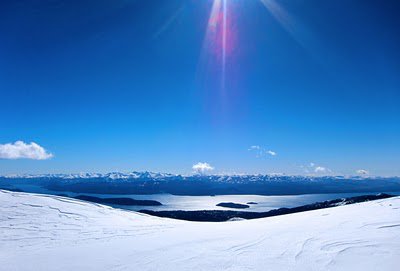 After heading out to this zone with Skylar and Tony, which to my knowledge still doesn't have a name amongst the SGT crew, Pete (fellow ski coach) and I took a group of shredders, in the never ending search for powder, the following day.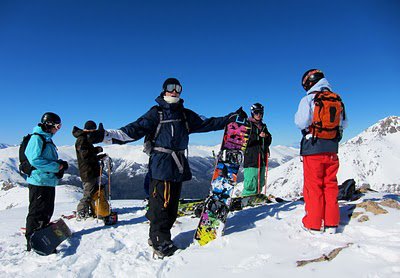 It was a last resort for fresh snow and the sun was out beaming down on us the whole day. Here's the crew getting ready to hike out to the unnamed area.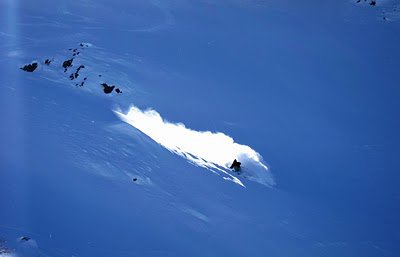 Piers Solomon found some freshies and I was pretty stoked on this photo. Piers was crushing lines all summer as he stayed with SGT for the majority of camp. Watch out for this Swiss skier stomping front flips off of everything in winters to come.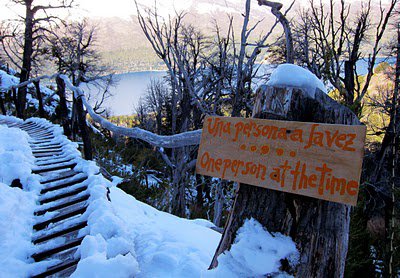 Although the walk out of this run is super long, it is beautiful. There are a couple of sketchy bridges like the one above with the sign saying "One person at the time."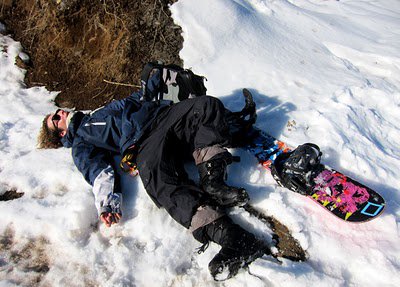 Tikos was a little tired after the long awesome day.