Words by Ryan Dunfee
It's only been 10 days into operation and barely more than two weeks into the ski season down here with SGT Argentina in Bariloche, Argentina, but Michelle Parker, Silverton guide "Sneaky" Pete Connolly, local pro and Surface team rider Mauri Cambilla, and Garrett Russell, back in the saddle after a full season recovering from an ACL injury, have already been showing the campers an amazing time. Whether it's jumping a cliff for the first time, making wide open knee-deep turns without another track in sight, throttling it down the steep, feature-loaded face of Laguna, or building their first backcountry jump while chatting with locals in Spanish on the bootpack, minds have been blown and people's entire outlook on skiing has changed. Session 1 was a mix of East Coasters discovering rockered skis for the first time and West Coast skiers ready to roll with fat skis and touring gear. The view of the Puyehue volcano from the top of Laguna gives our crew a stark reminder of the relatively minor difficulties it took us to get to this beautiful, pow-blanketed place compared to the much tougher reality of the local population now looking at a bust of a tourist season. For us, the locals receive us everywhere with smiles, and Argentina's signature hospitality, food, and empty pow runs have left the crew tired, sunburnt, weary, and without any hint of a doubt, stoked. Here's a few photos from the trip so far: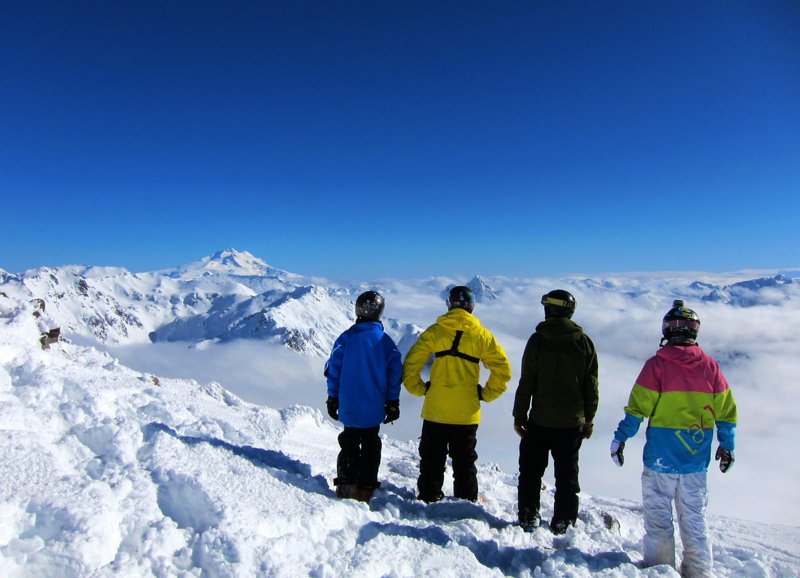 A group of campers at the top of Nubes peak look back onto the endless Argentinean Andes. It's safe to say they were speechless. Photo by Michelle Parker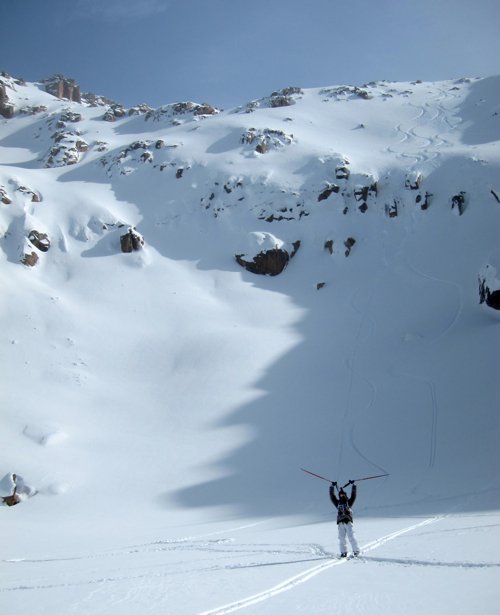 Yes, that's 1, 2, 3, 4…4 tracks down Laguna at two in the afternoon. New Hampshire native Noel Berry seems pretty stoked after doing his first top-to-bottom pow run without a track in sight. Photo by Michelle Parker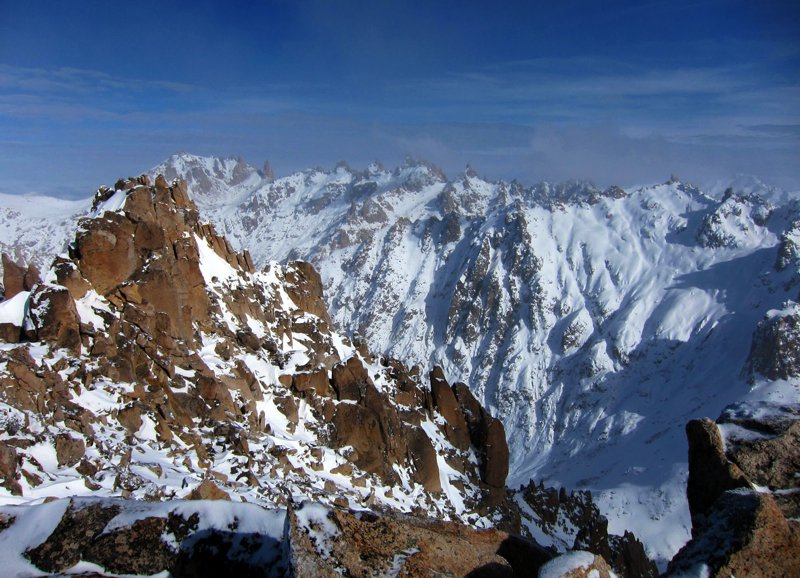 On the right hand side of the photo you can see a zone we call Little AK. If you're ready to step up to some serious backcountry runs, we've got the guides to take you to the goods. Photo by Michelle Parker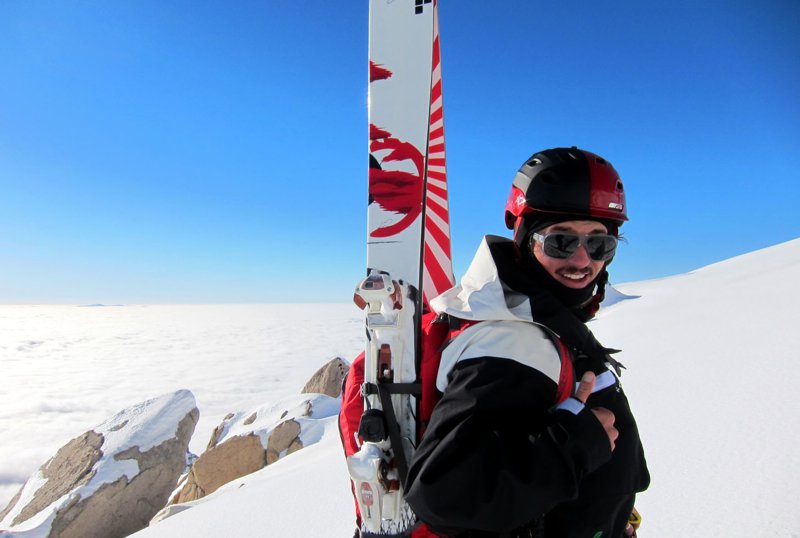 SGT Argentina 2011 means the return of Garrett Russell…yeah, we're pretty excited too. Photo by Michelle Parker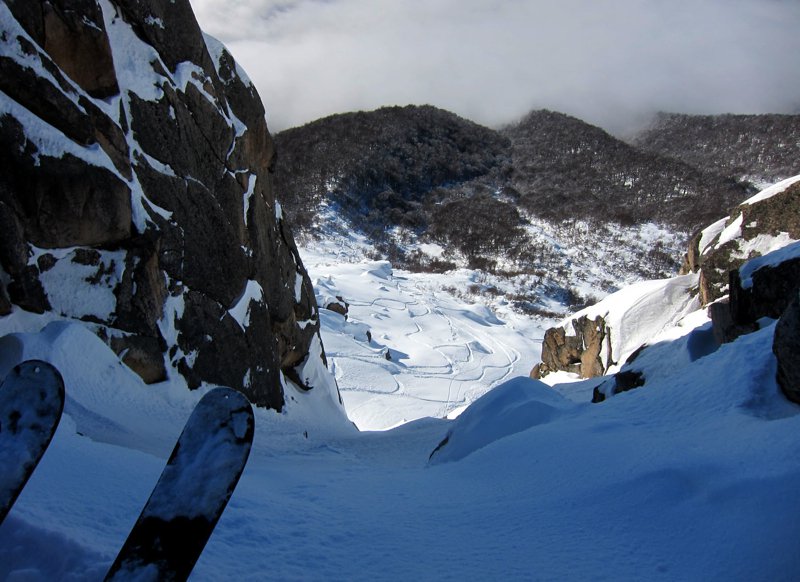 Silverton Mountain and SGT guide Pete Connolly gets ready to drop the Elevator Shaft into the Playground at Catedral. Photo by Michelle Parker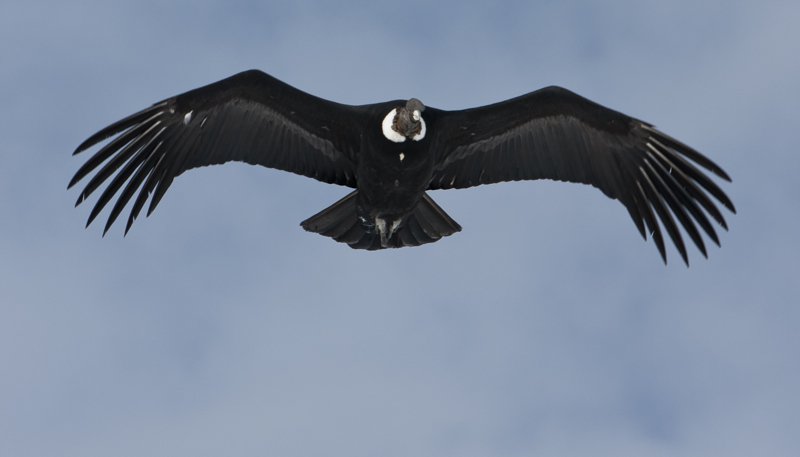 A group of 3-4 enormous (six-foot wingspan) condors circled our group the second day as we got ready to drop the North face of Laguna. Condors always come out before a storm arrives, and are always a welcome sign. Photo by Ben Girardi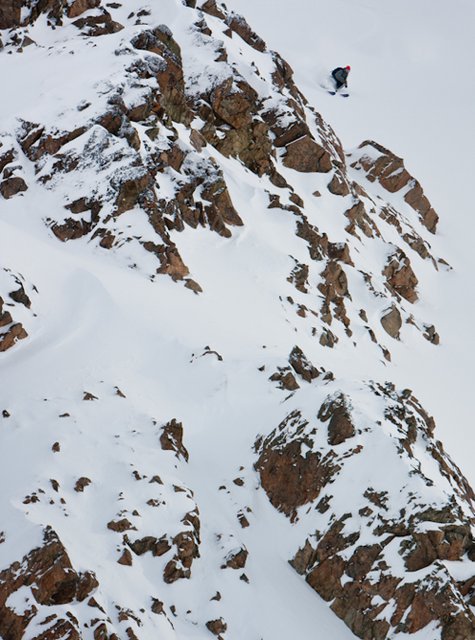 SGT guide Pete Connolly drops into another untracked chute at Catedral. Photo by Ben Girardi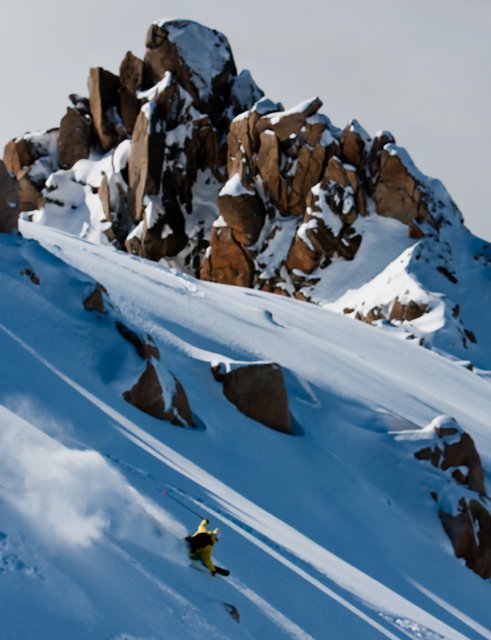 Swiss native Rainer Benz lays into a deep turn at the top of Laguna. Photo by Ben Girardi

The Puyehue volcano in Chile, with its diminishing ash cloud blowing East across Argentina. Luckily minor transportation changes have been our only problem from this; the locals are looking at a much tougher prospect without the big tourism boom they get in the winter. Photo by Ben Girardi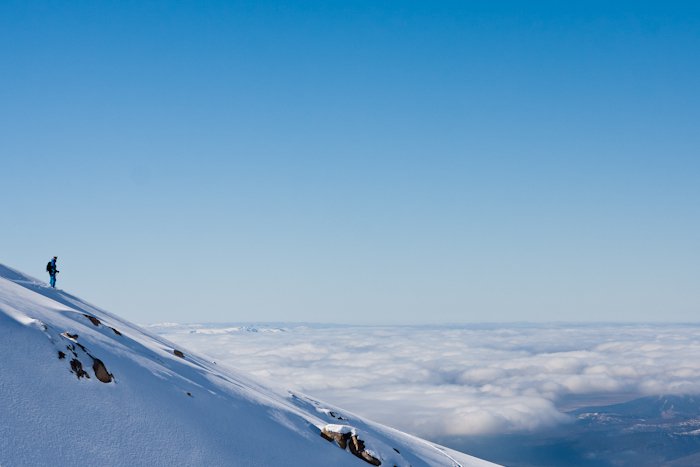 Squaw local Peter Wentz decided his 830-inch season just wasn't long enough. With this view, I'd have to agree. Photo by Ben Girardi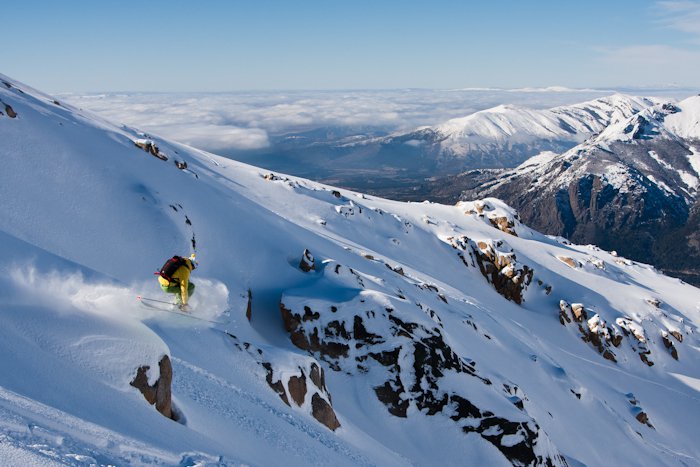 Rainer boosts another air in the sidecountry terrain around Bariloche. I think he'll take this photo back home with him to Switzerland. Photo by Ben Girardi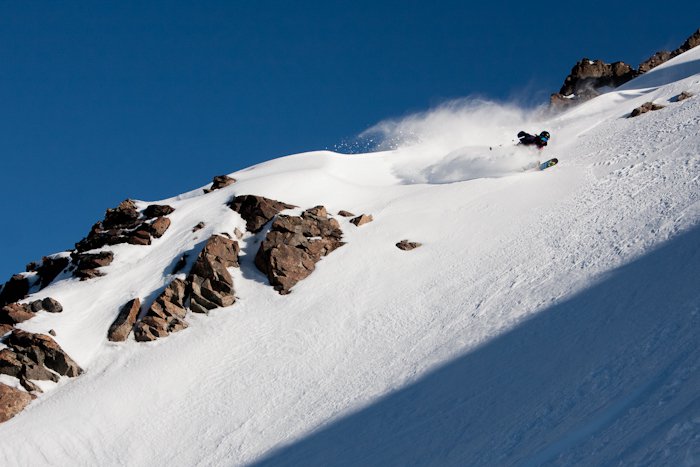 Local pro freeskier and Surface team member Mauri Cambilla lays into another deep turn on another bluebird day in Argentina…isn't winter in July great? Photo by Ben Girardi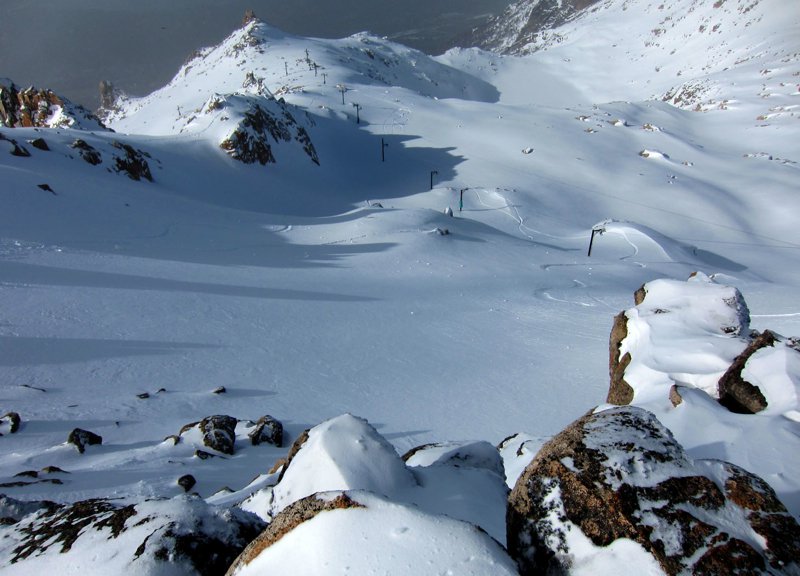 For those of showing up for Session 3, filled-in Laguna lines await with a big storm for your arrival! Stoked to get you all shredding pow soon enough…
As you can tell, it's a little different scene down here than up on the glaciers, and we'll take it. Spaces are still available in the adult sessions in late August. Hit up http://www.sassglobaltravel.com/argentina for the full deal.
SGT Argentina: Session 1 Ski from SASS Global Travel on Vimeo.