Katrina has put more sexual antics into each of our Wednesdays and I sat down to catch up with our favorite female rail slayer.
E: First off, you were busy getting smart Mechanical Engineering(?) Masters this fall, how has it felt to finish that up and get into ski season?
K: Biomechanics technically, and man, I didn't ski at all, I was working 80 hours a week, I spent a lot of nights sleeping at my desk. It's rewarding to work hard at something, and it feels awesome to be finished with that hurdle.
But it really feels best to be back on snow.
E: You ended last season by picking up some sponsors, has anything changed coming into the new season with their support?
K: I haven't ever really done the sponsorship thing before, but I am so thankful that the companies I have decided to work with have been really supportive of my skiing but also of my academic endeavors. You know you are doing it right when your TM tells you to have fun.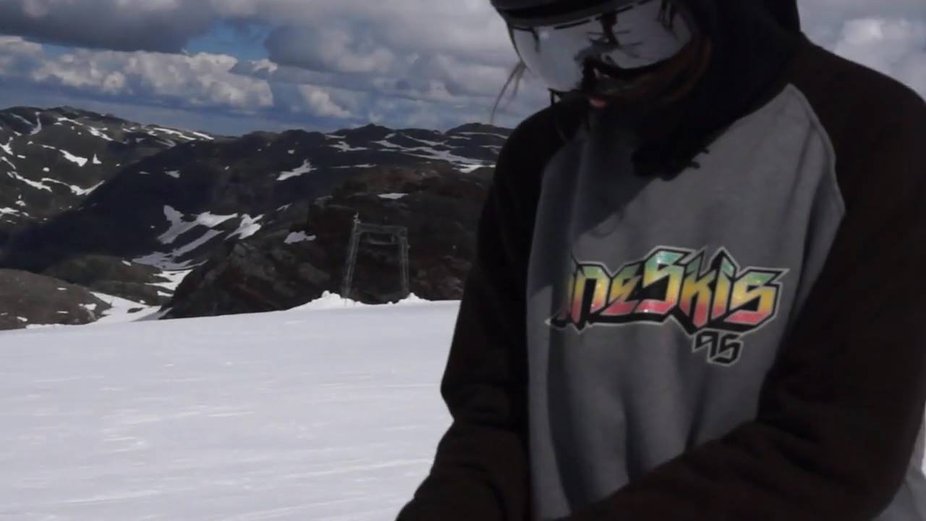 E: Sexual Wednesdays is completely satire to you and something you do out of fun, do you think it's been hard for the Newschoolers community to understand that?
K: Well, to a certain extent yes. I've gotten a lot of laughs out of the homies and some people are entirely supportive. but there is a large contingency who don't see it that way, but far be it from me to tell them how to interpret my edits. Some 12 year old girl just did a cork 7 and that's fucking awesome, and my almost boobs did not stop her from receiving well deserved attention. I liken it to the movie Waiting when the dudes are all like 'Bat Wing' and 'The Brain'; it is funny. and whether or not people hate me right out of the ski community I will continue making edits and being myself so it won't ever change. #sorrynotsorry.
E: #KatrinaDGAF
K: I give fucks about important things, like family, friends, work and school, but not about angry faceless trolls on the internet.
E: hahahah A lot of younger athletes may look up to you as being able to jump into the sport later in life and quickly learning to kill it. Did you have any inspirations when you started skiing?
K: Honestly I have the raddest group of friends. my friends never treated me 'like a girl' they treated me like a homie. They were always positive and encouraging, but it was never OK to settle for 'good for a girl' and they have always pushed me to be better to trick more and to try harder. As far as breaking into the scene, I have to say I had a lot of influence from Pat Goodenough who always did his own thing and never conformed to what other people wanted from him. Watching him get his break with Armada really pushed me to keep on doing me. And my mentor in life and skiing is Mr. Jon hail-satan Hartman, who consistently pushes me to be as weird and as happy and to have as much fun as I can.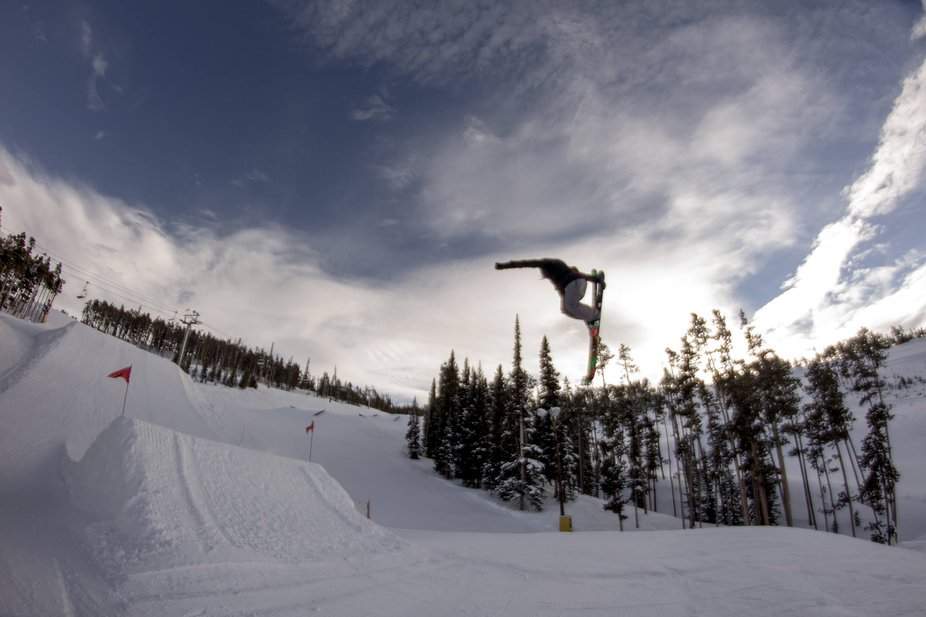 Girl Tricks
E: Anyone in particular you most want to film with?
K: Hot Possie yo! We are making moves to put out Meth Babies 2: The Methening.
I am also working on an urban project with Brooke Potter and Danylle Hammett. I honestly just want to film with my friends and have fun.
E: You coach girls skiing, how's that?
K: I coached for Hawks Freeride in the past, this year I am just doing freelance coaching. I love it, it immediately brings me back to learning those tricks myself and how much FUN i had and still do. It gives me the same feeling that academic teaching does, watching someone else's lightbulb just flick on and come to an understanding about something totally new is a rewarding feeling that I don't know how to describe.
E: What goals do you have for women's skiing in the future? or should I rephrase that to having an impact?
K: Either or, I can address both
E: Why not both?
K: Three years ago I was at Park City. I still was not very good at skiing but it was sunny and I was having an awesome day with my friend Riley. Then my ski girl dreams were realized when Sarah Burke got on the chair and sat next to me. It was that star struck moment. She asked how I liked PC, where I was from, and was stoked on me being stoked. Later that afternoon was the accident. I still feel strongly that i was supposed to meet Sarah that day, it was an instant sense of community, no ego or pride. So what i would love to see for women's skiing is more community, and support and stoke for one another rather than dwelling on silly op-eds about women's skiing. just more fun.
As far as impact. I wont ever be in dew tour or going to the olympics, it is not my thing. but I've been given some great opportunities to have fun, make videos with my friends, and to ski. The ski industry as a whole has really split into two factions - the filming and creative core faction, and the big tricks and competing faction. I think women are pretty well represented in the competitive arena, and those girls kill it. What I would like to do is open that door for filming and creative content for women. That is what makes me grin ear to ear, and I know my homies Brooke and Danylle feel the same way, so I know there must be other girls who feel that way too, and I'd like to help open that door. Like I said, I wont ever be in dew tour or going to the olympics, it is not my thing. also that shit is terrifying.
Recently I have been talking with Doug Bishop at NS about how to address this issue of getting women into freestyle skiing, and we have both been putting our thinking caps on. One thought was a video contest for most creativity, best personality, or best style to get some cameras into the hands of girls who want it. Another thought is to try and work towards putting together something like a ladies version of Tell a Friend Tour. Get out to weird small resorts where most girls are the only girl skiing park at their mountain, and show girls that YES girls can slay, YES it is fun, and YES they can do it too.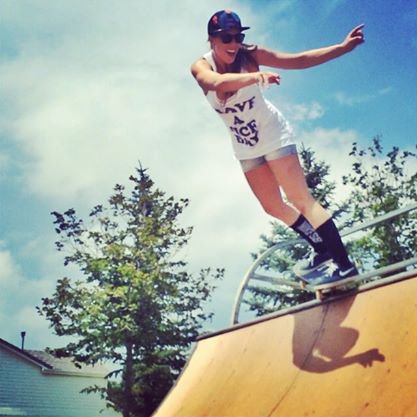 E:Anything exciting with sexual Wednesday's coming up?
K: I have not the slightest clue. Pretty much about an hour or so of filming and an hour of editing goes into those things. and it is almost always last minute. so maybe ask me Wednesday hahah.
E: Make a sexual Trillhaugen, please. Not a question, a request.
K: I had a midwest trip two years ago i think? It was awesome I had so much fun, I would love to make that happen again.
Thx 2 Trina's spansers Bloom Outerwear, Line Skis, Outdoor Tech, Vinny's Unsweetened Iced Tea (& thanks to Newschoolers.com!)