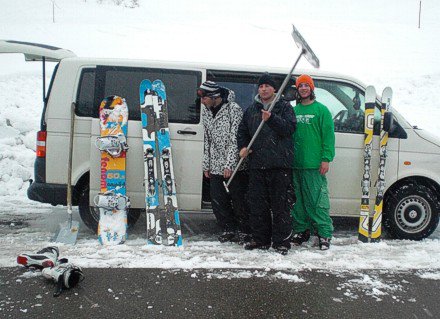 Yes, it's snowing. Still. Which means even more workload for the Schneestern shape team. At least they got easy access to their parks now: The entire crew is on Amplid shreds, for a better living, for a better kicker testing.
Schneestern has been building kickers and rails for the Air & Style, the Red Bull Stairway To Heaven, Kaunertal Opening and many more events in Europe.
More info on Schneestern HERE.