Mountain Dew® and the Adventure Sports Network Group (ASNG) announce the initial schedule for the annual winter Dew Tour ski and snowboard competition and festival to be held in its new home of Copper Mountain, Colo., February 6-9, 2020. Additionally, media credential applications are now being accepted online at DewTour.com for media on editorial assignment to cover the event.
The four-day winter Dew Tour will include the world's best male and female skiers and snowboarders competing in individual Modified Superpipe, Slopestyle and Para Snowboard competitions, Dew Tour's signature Team Challenge and Streetstyle competitions, industry award shows and a calendar of fan-based activities. Spectators will have a front row seat to the action out of Copper's Center Village where the event footprint, sponsor activations and Team Challenge will take place. Slopestyle will be held in Copper's Central Park, an elite-level mountain park facility, and the Modified Superpipe and Streetstyle events will conveniently sit just above the base of Center Village. The Dew Tour festival experience will include live music on the Dew Tour main stage as well as a sponsor village, pro athlete photo-ops, poster signings and more. As always, Dew Tour is free and open to the public.
Winter Dew Tour will commence on Thursday, February 6 with Women's Ski Modified Superpipe finals, Men's Ski Slopestyle Qualifiers and the Snowboard Team Challenge. The second annual Gerhard Gross Memorial Race, in honor of the late Dew Tour content director and longtime snowboard industry veteran, will be held on the banked slalom course.
Friday, February 7 will feature the Ski Team Challenge, Men's Snowboard Slopestyle qualifier and the Men's and Women's Adaptive Snowboard Banked Slalom Final. The evening will feature Newschoolers' 20th anniversary with an awards show that will recognize the top freeskiers of the past and present.
Saturday, February 8 is a packed day on the mountain. The excitement continues with Women's Snowboard Modified Superpipe, Men's Snowboard and Men's Ski Slopestyle finals, Men's Streetstyle finals, and both Women's Pro and G.W.R. (Girls Who Ride) Women's Streetstyle ski and snowboard event finals. New for fans this year is a Beyond the Boundaries session, an all-women's snowboard ride day where female snowboarders will enjoy making turns with friends and pro female riders. Dew Tour's tradition of incorporating music, art and culture into its events will be showcased Saturday evening with a free on-snow concert.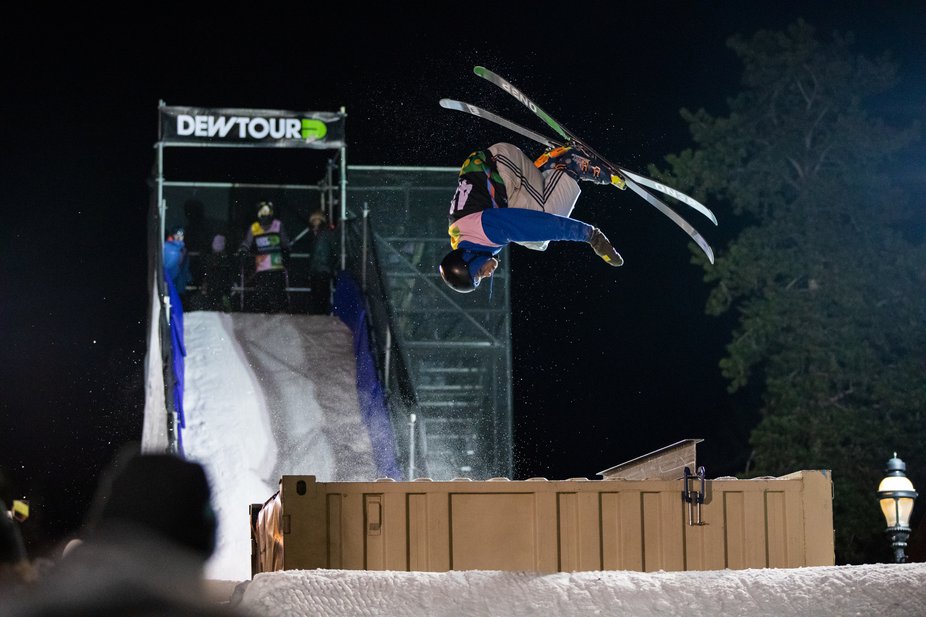 The final day of competition will keep the action hot on Sunday, February 9 with a full day of finals including Men's Ski Modified Superpipe, Men's Snowboard Superpipe, Women's Snowboard Slopestyle and Women's Ski Slopestyle.
From Thursday through Sunday, the base of Copper Mountain will host the Dew Tour Experience, including a myriad of activities, athlete autograph signings and free giveaways featuring Mountain Dew and other Dew Tour partners.
See the Winter Dew Tour's schedule of events here (subject to change).