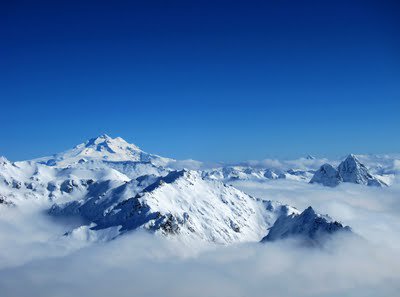 Sass Global Travel Ski and Snowboard camp has officially begun. Well, it actually started about a week ago, but I haven't had the time or energy to write much as we have been hiking and riding everyday. While I absolutely love summer and I especially love summers in Tahoe, every year when I arrive in Argentina I am reminded of how my love for winter is so much greater than that of the summer.
With one day of skiing under our belts, the SGT coaches awaited the highly anticipated arrival of the campers. After giving them the safety spiel and avy briefing, it was on. It's been snowing every day that I can remember and the campers have been fired up.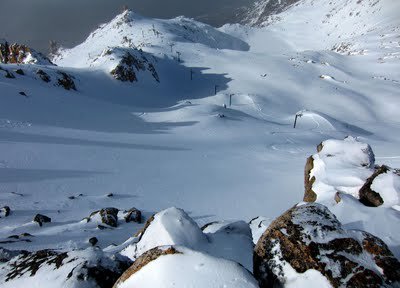 Hiking to the top of runs that look like this never gets old. A lot of the campers are from the east coast and have never ridden snow deeper than a foot or even less. To see their faces light up or to hear them say "that was the best 60 seconds of my life!" is what being a coach is all about.
While the view on one side is a blank white canvas ready for someone to splash with turns, the view on the other side is equally as tempting. Although skiing is something very personal for me, it's also something that is so incredible to share with other people.