SKIER/REVIEWER: DAN CURRAN 5′7" 135 LBS (1.70M 61.36K)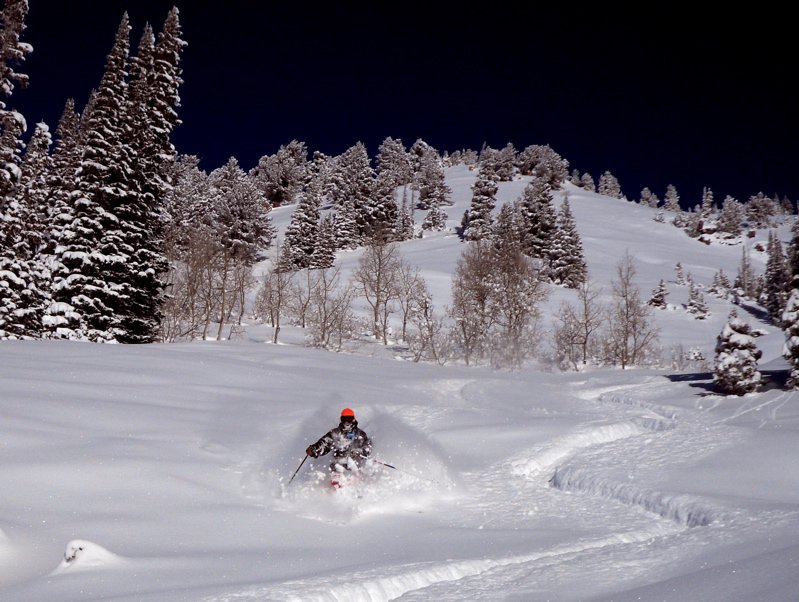 Trew Jacket
size: Large
First impressions: Nice fit but a little too big for me, and the cuffs of the jacket seem a little large. Made of a heavy material that seems really tough and durable, and all zippers are sealed.
Impressions after use: Wore jacket through a week long storm that dumped 7 feet in LCC and stayed dry the hole time the jacket has very good waterproofing. The jacket is pretty warm and I did not need much for base layers to stay warm just a mid weight base layer and a North Face flight series jacket. When I did get hot the pit vents worked well but with 15 minuet hikes it got warm. The jacket maintained a comfortable temp very well while skiing or just standing around watching a night event. the powder guard worked well and the cuffs were not to large and functioned well. The material is tough I hit a lot of tree branches and there was no wear to show. Used the jacket for a while now and really like it. Jacket pockets hold at the least 12 beer cans comfortable.
Saga Jacket and Pants
size Medium
First impressions: Nice fit, pants adjust to my 30″ waist, and jacket fits really well. Material seems really nice and lightweight. Jacket has a lot of good pockets and most zippers are sealed.
Impressions after use:
Jacket – The fit is really good and through all the storms it has kept me dry. The powder guard works well and all pockets stay dry. The jacket is not a warm as the Trew but with just one more light base layer I stayed warm. When hiking at the resort the jacket stayed comfortable and the pit zips worked well for venting. After about 40 days of skiing the jacket has held up well and it still stays dry.
Pants- Fit pretty good maybe a little long for me at 5″ 7″ but still a good fit. When in the tram line I have to loop pants over bottom toe buckle to keep from walking on pants. But they have still stood up really well to the abuse and use that they have seen, and there are no cuts on the cuffs. The Cross venting works great for hiking at the resort or on long tours, the fit of the pants is also great for taking large steps while hiking. They kept me really dry during storms and wet days but probably won't make it on a poncho day at Mt. Baker. The clip on the powder cuff works great to keep guard down below boot top. After about 50 days the pants are still in good shape and the waterproofing is still going strong.
Thanks DAN!