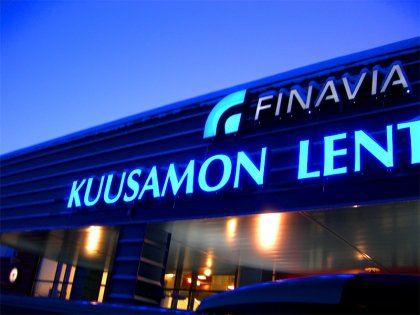 Kuusamo Airport, and we were the only one there? The stream of tourists weren't brutal at this place, but 1000 times more cozy.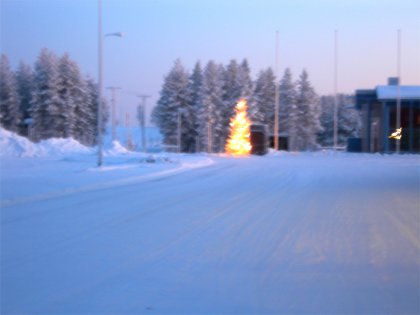 They even got their own christmas-tree. When we got out of the plane we had to walk 50 metres. The coldest metres I have ever felt. -25 C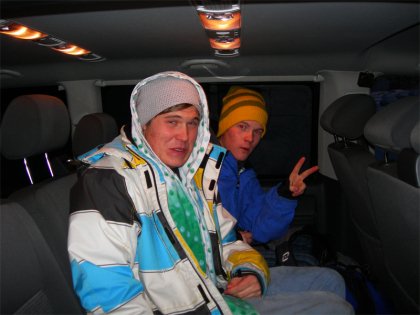 Marius is freezing, and Klaus Finne trying to look steezy in behind.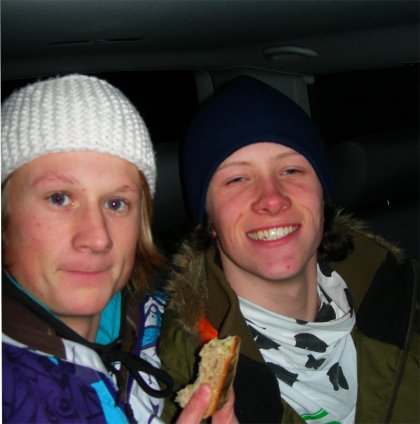 All I ever did yesterday was to eat. But actually on this picture it was Sigbjørn Tveit who had the munchies!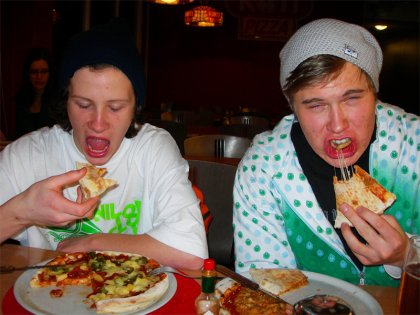 It tok us 40 minutes before we had our first pizza, a really good oven-baked-one too! Marius Kjølseth is looking pretty..uhm.. Yeah! Here he is!